2 Excellent Procedures to Make a Video Black and White
Professional photographers produce stunning movies with great colors without additional editing. However, non-professional users must rely on filters. Black and white are the most often used filters that give the video a vintage appearance and convey melancholy emotions. Additionally, like classic Hollywood movies, black and white videos give the scenes an artistic touch and give the spectator a nostalgic feeling. Also, there are times when we wish to change things up a bit, like by giving the video a vintage black-and-white appearance. There are various ways to grayscale your videos using video editing applications. Here in this post, we summarized two spectacular ways you can try. Check them out and try your preferred best way to black and white a video.

Part 1: Simple Way How to Make a Video Black and White
The Black and white video is colorful on its own. It gives impacts to the viewers. Watching this type of video is like going back to the date. So, if you want to edit the color of your video, like making it in black and white color, use Vidmore Video Converter. It offers a filter function that allows you to grayscale your video easily and quickly. With the help of this function, you can get the desired result for your video. In addition, utilizing this application is easy because it has a user-friendly interface and a simple editing process, making it perfect for beginners.
While you are in the middle of the procedure, you can also change the output format of your videos, such as MP4, MKV, FLV, AVI, MOV, M4V, and more, which makes it compatible with other devices and programs. Also, aside from changing the color of your video to black and white, you can use the Color Correction tool to change your video's brightness, contrast, saturation, and hue. This way, you can enhance the quality of your video.
Step 1: First and foremost, download Vidmore Video Converter on your computer. You can click the download button below to get the installer quickly. Then, open the application when done installing.
Step 2: When the interface has already appeared on the screen, navigate to the Converter panel. Click the Add Files or Plus button to add the video you want to edit.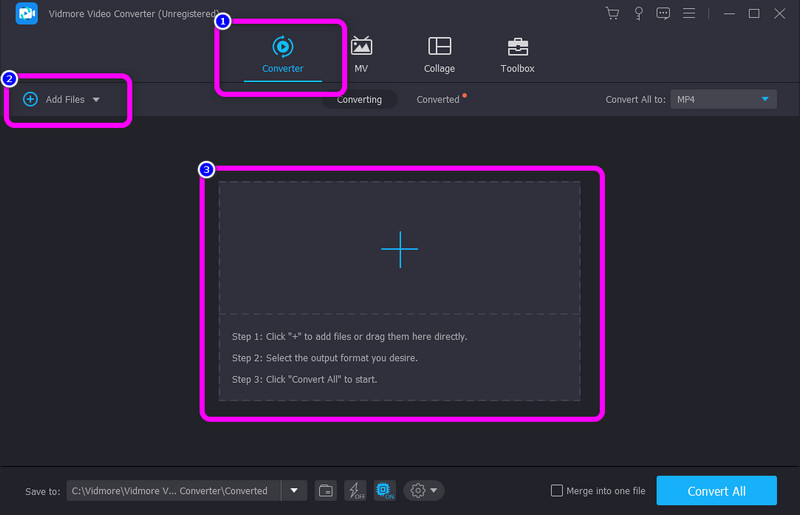 Step 3: After inserting the video, click the Edit symbol. Another interface will appear on your screen, and select the Effect & Filter menu. After that, select the Gray option to make your video black and white.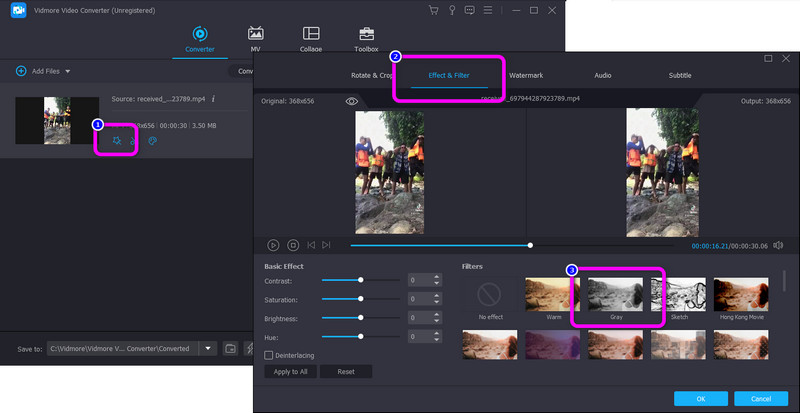 Step 4: Then, after selecting the Gray option from the filter, click the OK button.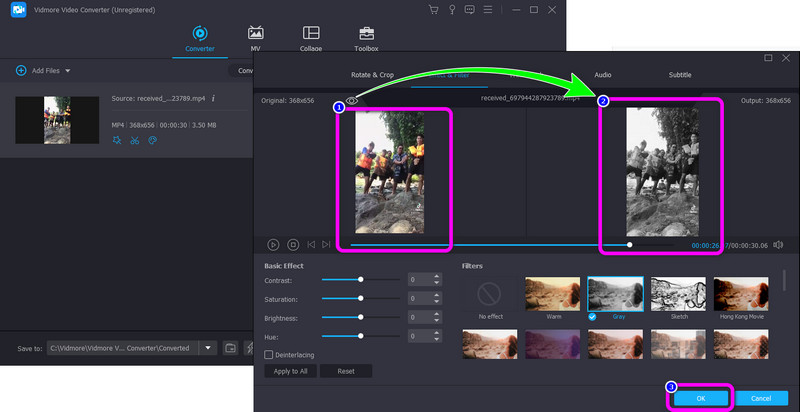 Step 5: Before saving your video, click the video profile on the right part of the interface if you want to change the output format. Then, the format options will show up, and choose your desired output format.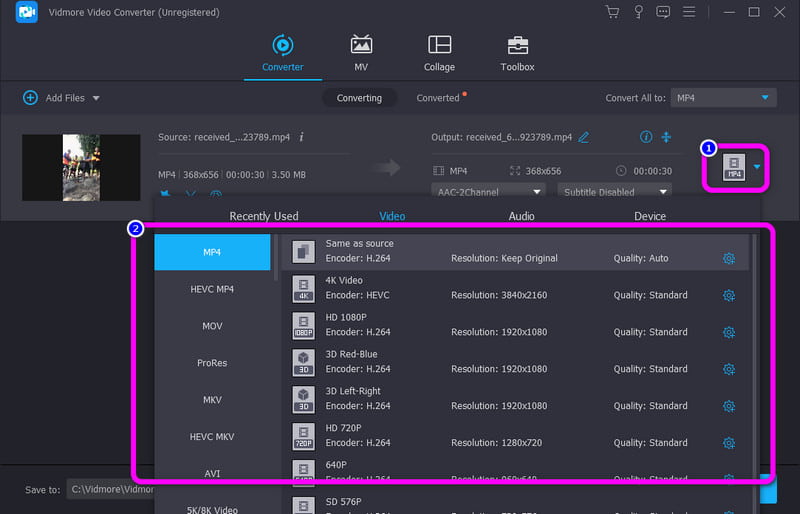 Step 6: For the final step, click the Convert All button. This way, you can save your final video on your computer easily.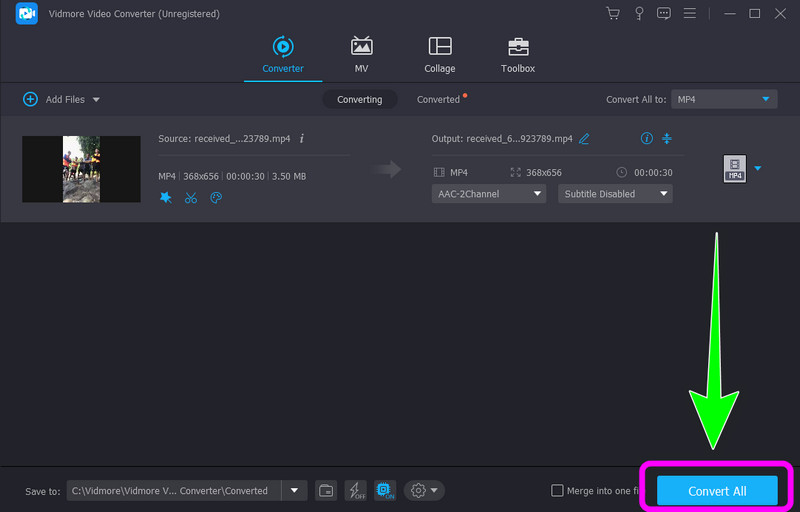 Part 2: Best Way to Make a Video Black and White Using Premiere
Many video editors will use different video editing tools to edit the video to black and white color to create a gloomy atmosphere. Adobe Premiere is one of the most widely used video editing applications. It is an excellent and capable tool commonly used for editing videos. The following information should not be missed if you are interested in learning how to make a video in black and white in Premiere. It is also practical for consumers because you can edit your movie on Windows and Mac OS computers. It allows you to edit videos with a resolution of 10,240 by 8,192 or higher. It is not particularly difficult to use this program to create a black-and-white video, despite the fact that it is complicated for a beginner. Adobe Premiere can, sadly, only provide a 7-day free trial. After that, to continue using its great features, you must buy a plan. Follow the simple instructions below to edit your video using Adobe Premiere easily.
Step 1: Install and launch Adobe Premiere on your Windows or Mac. Then add the video you want to edit.
Step 2: After inserting the video, go to the Effects option at the lower left corner of the interface. Then open the Video Effects folder and proceed to the Image Control option.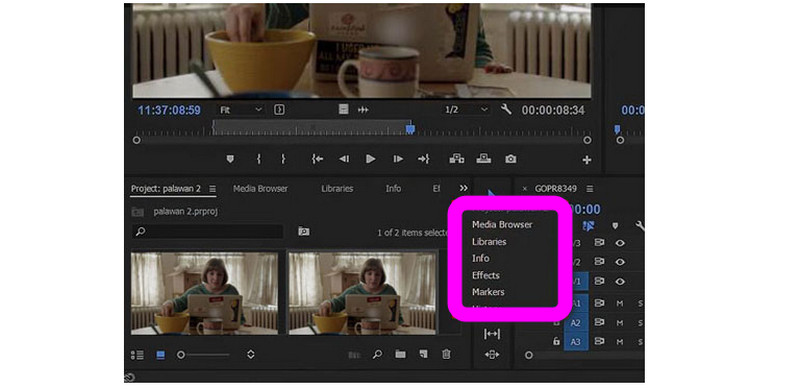 Step 3: Select the Black and White option and drag it to your video clip. After that, you will see that your video will be in black-and-white color. Finally, press ctrl+s to save your final edited video in your local folder.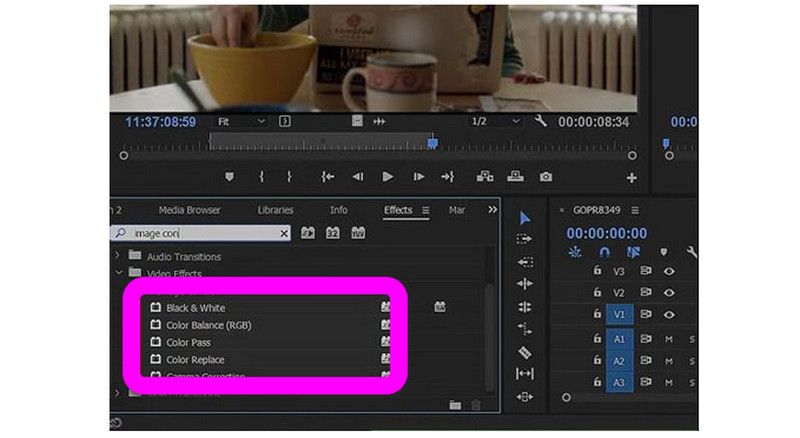 Part 3: Which Has a Better Procedure
As you observed, these two ways are the best of the best ways you can try when making your video into a black-and-white color.
Vidmore Video Converter has a filter function wherein you can select it, and there you go; your video can become black and white instantly. This tool has the most straightforward process, which is suitable for advanced and non-professional users.
On the other hand, Adobe Premiere also has an excellent method of editing a video. However, it has a more complicated procedure than the first one. You must look at the confusing interface first and select your needed options. Also, this procedure is only applicable to advanced users or professional editors.
Therefore, in terms of the procedure for making a video black and white, Vidmore Video Converter has a better Procedure than Adobe Premiere. It has the easiest methods that are accessible to all users.
Part 4: FAQs about Making a Video Black and White
1. Why do filmmakers use black-and-white videos?
Filmmakers only use black-and-white videos to depict nostalgia or historical occurrences. Famous directors occasionally shoot scenes in black and white using equipment from the past. However, a layperson can simply capture videos or convert videos to black and white by using video editing software.
2. Can I download Premiere for free?
Of course, you can download this application's 7-day free trial version. The free trial is the official and full version of the app with full features and updates. However, you must pay for the subscription plan after the trial expires. But if you don't want to pay, you must cancel and stop using the free trial before it expires.
3. What are the best online applications I can use to black and white a video?
You can use various applications to edit the color of your video. You can use Clideo, Mp4Compress, Flexclip, and more.
Conclusion
With the help of these two ways, making a video black and white is less challenging. Vidmore Video Converter and Adobe Premiere are the best downloadable applications you can use. If you are an advanced user, Premiere is your best choice. But if you want the easiest method to black and white the video, Vidmore Video Converter is the highly recommended application.