AVS Video Editor Watermark Remover: 4 Proven Solutions
AVS video editor is an excellent editing tool that can help you stitch clips into one awesome video content. Users can amend professional video needs, allowing you to rotate, split, join, etc. Plus, you can choose from the video editor's 250 video effects and transitions. Not to mention, it supports HD and Bluray videos to make professional and attractive content.
But one inconvenient thing that might ruin your video is the watermark banner attached with the video. Aside from payment, there are other ways you can employ to make your video useful. In this post, you will learn how to remove an AVS video editor watermark with great ease. Continue reading and explore the practical ways.

Part 1. Remove Watermark From AVS Video Editor Itself
In this section of the post, you will know how to remove watermarks from the AVS video editor itself. As we all know, watermarks make your video look unprofessional, especially if you are using it for presentation. Without further discussion, here are the methods you can utilize to erase the watermark from your AVS videos.
1. Purchase an AVS Subscription plan
When you buy a license, you are not just losing some money. It is a way for you to support the app developers to continue the development and improve the program from time to time. Hence, if you can afford to shell out some money and you have the budget for the activation key, it is best to purchase a subscription plan. After buying the activation key, you will be able to remove the watermark from the video edited using AVS.
Pros:
Remove the watermark without any trace at all.
It allows cropping to erase watermarks from a video.
Apply effects and overlays, insert audio, texts, menus, etc.
Cons:
You can only license per computer.
The portability of the license is not guaranteed after changing the device.
2. Use Tricks to Avoid Watermarks
You can also avoid watermarking your AVS exported videos by getting a free license. It is one of the tricks where you will find a license to crack the software. However, you will need to have a lot of patience in finding an activation key that works with the software. In addition, this operation is not legit. It is better to buy the products than crack them.
Pros:
Users do not have to spend even a single buck.
Access all features as if you are a premium user.
No watermark is added on the videos exported.
Cons:
There is a chance of getting discovered by the developers.
The cracked software is subject to bugs.
Part 2. How to Remove AVS Video Editor Watermark for Free
1. Vidmore Video Converter
If you prefer user-friendly and dependable software, you should look no further than Vidmore Video Converter. This program allows you to edit your videos by removing the watermark, cropping videos, adding overlays, and keeping the quality intact. Moreover, it accepts various video formats, including MP4, MOV, WebM, and many others. The tool can help you remove logos, watermarks, stamps, and any unwelcome objects on Windows and Mac.
This program has a lot more to offer. You can explore the app's toolbox to access additional features and functions. You may compress videos, make GIFs, trim videos, add watermarks, enhance videos, etc. See the detailed walkthrough below to learn how to remove the AVS video watermark using this tool.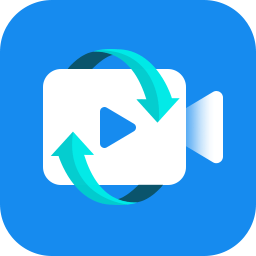 Vidmore Video Converter
Select and remove watermarks in a video effortlessly.
It provides video cropping and trimming functions.
It is compatible with Windows and macOS.
It offers a fast-rendering speed process.
Add text or image watermarks to videos.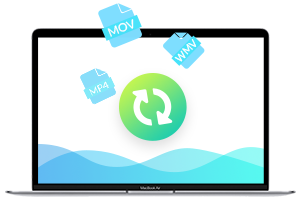 Step 1. Install and launch the program
To start with the tool, tick one of the Free Download buttons above and get the program installed on your computer. Next, run the program and familiarize yourself with its interface and functions.
Step 2. Launch the watermark remover
When the app is opened, go to the Toolbox tab at the top of the program's interface. After entering the Toolbox tab, look for the Video Watermark Remover option and click on it to access it. After that, add a video you wish to edit by clicking the Plus sign button.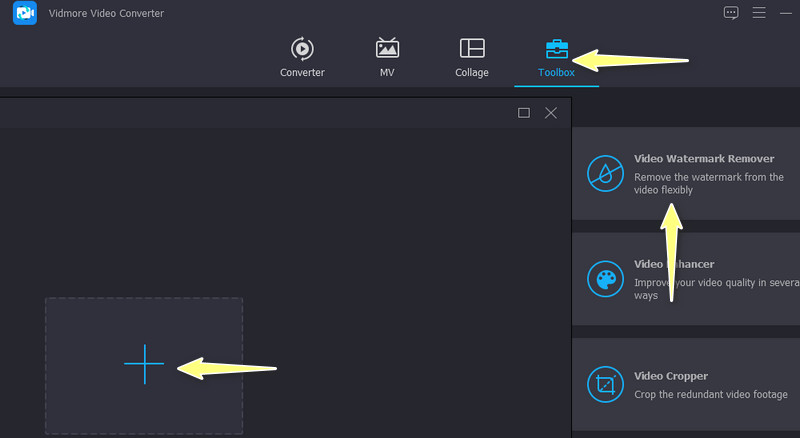 Step 3. Remove the watermark from the AVS video
Then, you will arrive at the editing panel of the program. Now, click the Add watermark removing area and place the selection box to the watermark area. Resize it accordingly to cover the entire watermark.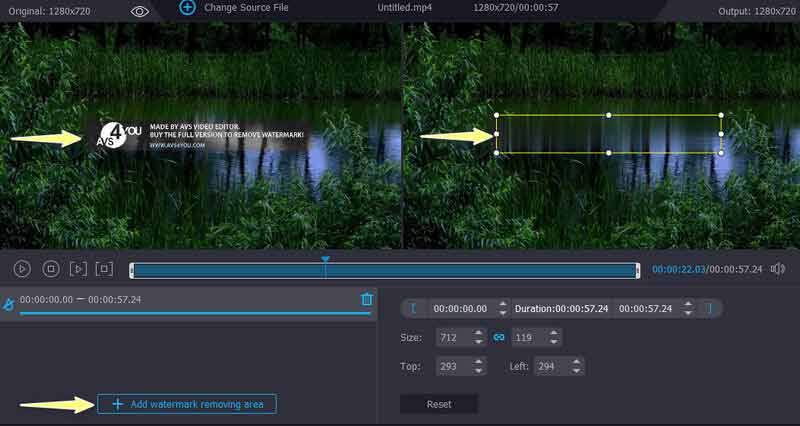 Step 4. Edit the output and save the video
Now, go open the Output option and modify the settings for audio and video. If you are delighted with the results, hit OK to save the changes. Finally, click the Export button to download and save the file.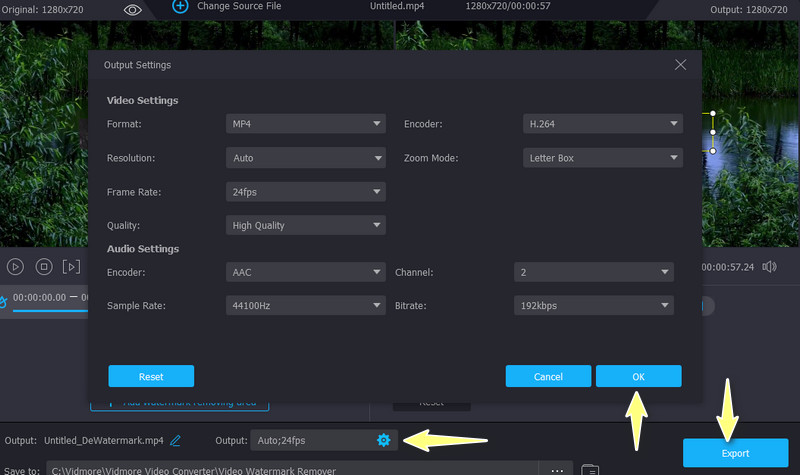 2. iMyFone MarkGo
Another effective tool to efface the watermark from your AVS video is iMyFone MarkGo. The tool supports most video formats, like AVI, MOV, MP4, MKV, etc. You may use the tool to edit the watermark of photos without affecting the quality. Moreover, it offers AI and manual removal to select according to your preferences. In addition, users can add watermarks to their videos and images. On top of that, an artificial intelligence technology is applied for the automatic removal of watermarks in the video.
Pros:
Remove simple and complex watermarks or objects.
Overlay dynamic watermarks on the videos.
Add watermarks to videos and photos.
Cons:
It leaves residue after removing the watermark.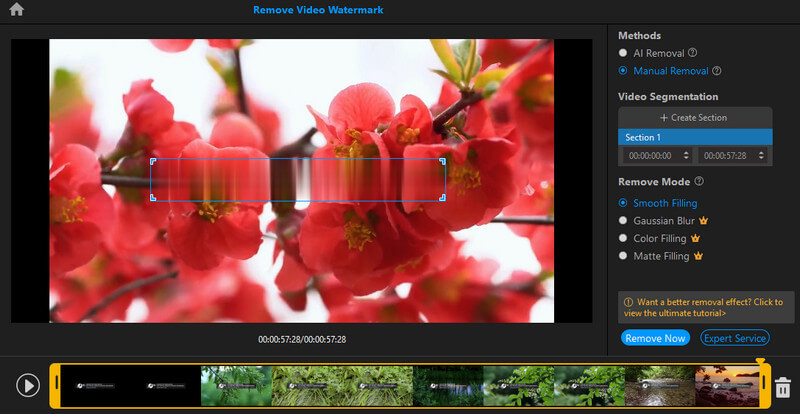 Part 3. FAQs on Removing AVS Watermark
Can I remove a moving watermark using AVS video editor?
Unless you add the watermark from the AVS video editor, you cannot remove it. The program does not have a watermark remover in its functions.
Can I add a watermark to the AVS video editor videos?
Yes. You can add different video watermarks using the overlays provided by the program. Additionally, it allows you to modify the watermark's properties.
How can I remove watermarks on Android?
You can erase a watermark on your Android device using a famous mobile app named Remove & Add Watermark. This tool helps you to get rid of texts and logos.
Conclusion
Watermark removal is an essential skill you may want to acquire if you spend your time mostly on videos. As we know, most videos we see and download online are attached with watermarks. Additionally, video watermarks look unprofessional after editing them with the AVS video editor. In this case, you can use these programs to remove watermarks from AVS video editor videos. Therefore, you can cast out the shed on the professional outlook of your footage and content with the help of the tools above.