How to Remove Videoshop Watermark: 3 Trusted Options Available
On the App Store right now, you can get Videoshop, a straightforward video editor with various quick editing options. People will be able to modify films on their mobile devices with the help of this editing tool. However, the video will have a watermark if you use the accessible version of VideoShop. As a result, viewers cannot enjoy the clip's fullness because of the app's name. And to help users remove distractions, we will give you some tools to make Videoshop remove its watermark.

Part 1. How to Remove the Watermark from Videoshop (Paid)
Paying for a premium account on Videoshop is the only option to eliminate the watermark it places on downloaded videos. You may remove the watermark of your video with VideoShop. It also comes with extra capabilities. These features include more filters, animations, backgrounds, fonts, displays, and other customization options.
There is a one-month plan, a 12-month plan, and a lifetime plan available for purchase. In addition, it offers a plan in which you may purchase the absence of watermarks. It is impossible to find a better offer than this one. Currently, no other software offers this option, which removes the watermark from the video.
Part 2. How to Remove the Watermark from Videoshop (Free)
1. Vidmore Video Converter
You may use a different watermark remover if you do not like to pay the fee required to upgrade to the premium account offered by Videoshop. And Vidmore Video Converter is your best bet to get rid of the watermark Videoshop leaves behind. Unlike Videoshop, Vidmore is a flexible editing application. It has an intuitive user interface, and the capabilities of removing watermarks are not difficult to grasp in any way. Vidmore may not offer a large selection of editing tools. However, it performs an excellent job of eliminating undesirable objects, blemishes, and logos from videos.
The Toolbox section of the application does, however, have a variety of other functions that you could find helpful. One example of such an application is the Video Watermark Remover. Using this feature, you won't have any difficulties removing the watermark. The application has several other helpful capabilities in addition to those already mentioned. Don't worry about the number of clicks it will take you to accomplish what you want since it won't be that many. When you use this service, the total size of the video clip you submit is not subject to any restriction. In conclusion, this.
Step 1: If you go to the Vidmore website and select the Free Download button, you will be able to install Vidmore Video Converter on your computer. It is necessary to download and configure the platform before the program functions properly.
Step 2: After the application is successfully installed and operational, you should investigate the Toolbox. The watermark may be removed by going to your Toolbox and choosing the option to Remove Video Watermarks from within that menu.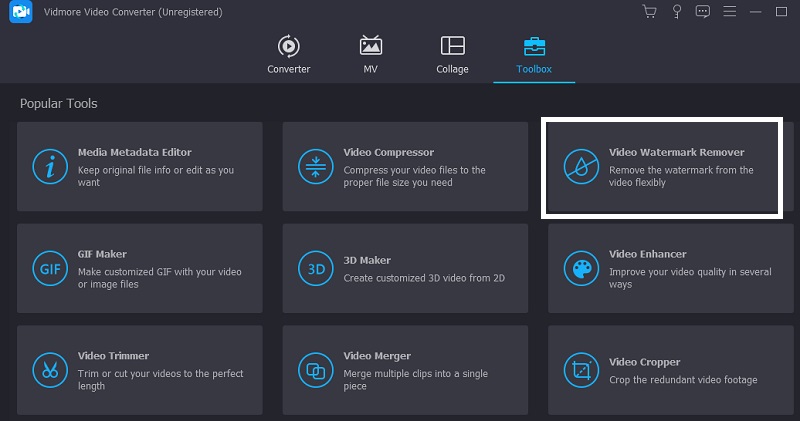 When you choose the Plus sign icon, a new screen will load up, allowing you to add or delete a movie from your device.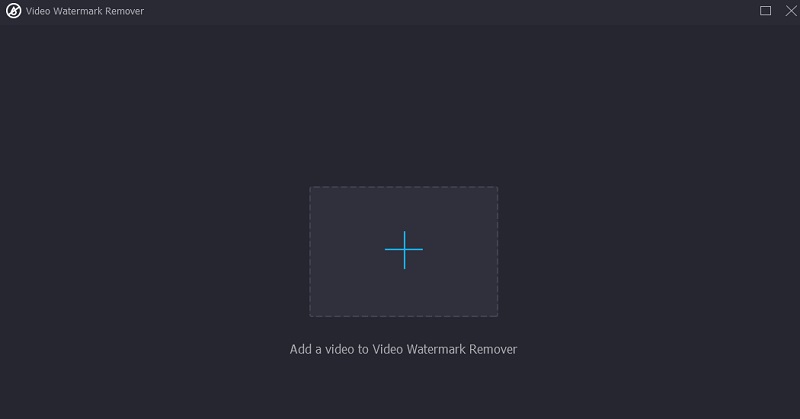 Step 3: After that, you should push the button. After the video has been downloaded and shown, it should include a section for removing the watermark. Whenever this occurs, a box will show in the top right-hand corner of the video. Position the box under the instructions provided by the watermark.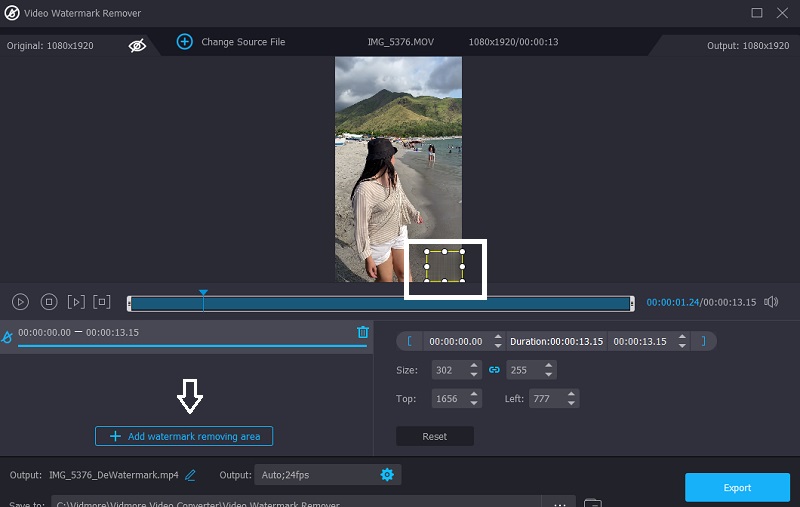 Step 4: After you have added the watermark, you will see an option to Export the clip, allowing you to save it to your device.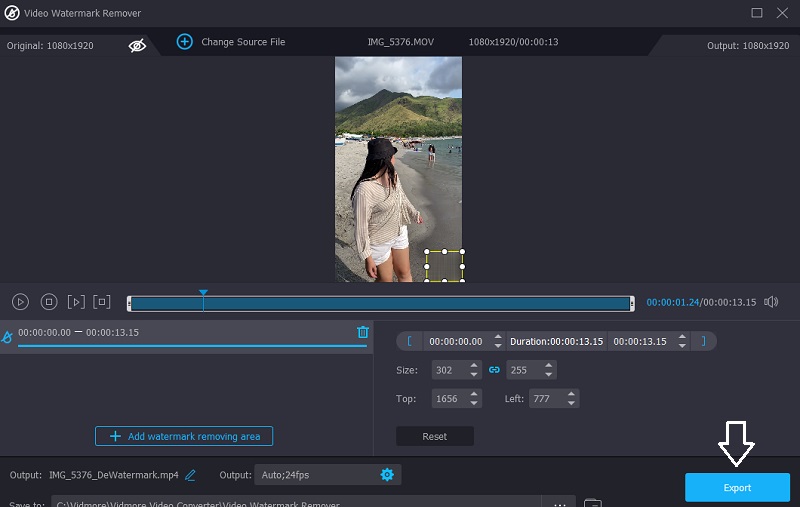 2. Apowersoft Online Video Watermark Remover
Apowersoft makes a lot of online tools and solutions that you can use, but the results aren't always good. It's easy to use the tool. You need to upload your video to its system, which will take you to an editor. There are a lot of different video formats that you can use. If you need to edit many files, you can upload them all at once. However, the device works just as well for a single show.
The actual process of erasing anything works off of a box-based approach. It means that to hide a watermark, you may make new boxes, move existing ones around, and alter the form of existing ones. Apowersoft will handle the remainder of the process, which includes filling in the area depending on the data immediately around the video's watermark.
Step 1: Once you have gone to the Apowersoft website, choose the Remove Watermark from Video option and go to the location where the video is stored on your computer.
Step 2: Click the Add Box button below, and then go to the spot in the video where the watermark is located.
Step 3: After checking the box next to each watermarked video, choose the Erase button below the video, and then wait for the movie to be downloaded.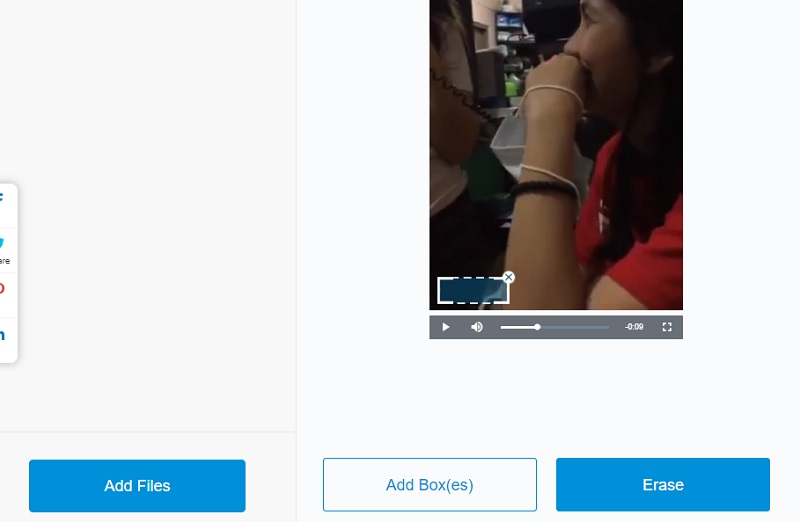 3. Blur Video Online
As you may have guessed from the name, the purpose of this free online application is not to erase watermarks from movies but rather to blur them. You can get it here. This solution might be helpful if you have incredibly huge or intricate watermarks, which more specialized tools would have difficulty removing. These technologies might wind up producing a visual impact that is more confusing despite their best efforts to fill in the gap left behind by the watermark. You may want to consider just blurring the watermark instead.
Blur Video Online allows you to achieve this in a method that is not only fast and simple but also straightforward to understand.
Step 1: Look for Blur Video Online, then click the box that says Add Files, then look for the video with the watermark, and finally look to upload it.
Step 2: After that, check the Blur part of the video box. Then, locate the box where the watermark is located.
Step 3: Then, tap the Start button to download your video.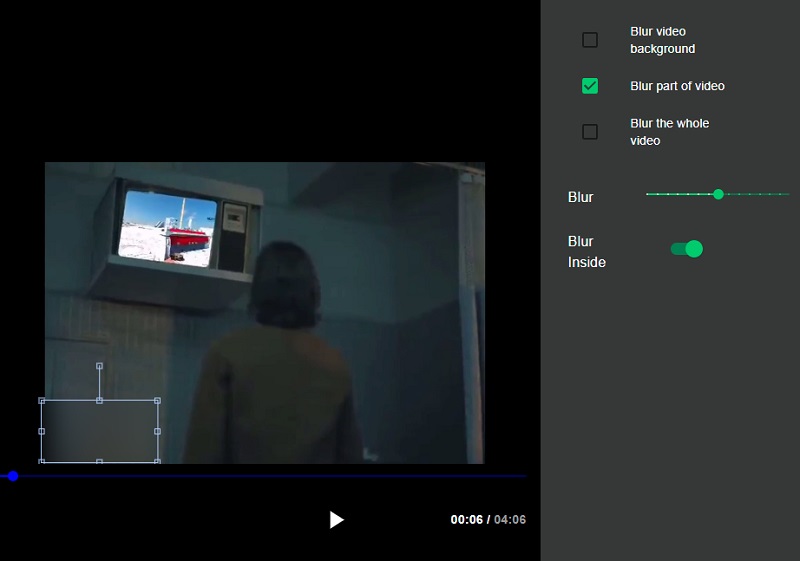 Part 3. Comparison Chart
Features

It eliminates watermarks without leaving dirt.

It has editing tools.

It removes watermarks even without internet service.
| | | |
| --- | --- | --- |
| Vidmore Video | Apowersoft | Blur Video Online |
| | | |
| | | |
| | | |
Part 4. FAQs About Removing the Watermark from Videoshop
What does Videoshop do?
It combines and can apply video clips, narration, audio effects, music, titles, and other effects.
Can you access Videoshop videos on Android?
No, Videoshop is only compatible with videos shot on an iPhone or an iPad.
How much does it cost to go to Videoshop?
Videoshop's one-month, one-year, and lifetime subscriptions cost roughly $2.50, $15.65, and $33.00, respectively. You may, however, remove the watermark for only $2.45.
Conclusions
If you want Videoshop to have no watermark without spending anything, you can count on the listed alternative tools above. It would be up to you to use the online or offline tool.