Top 3 Free RMVB Cutter For Your Online and Offline Use
If you are a fan of Anime and Asian movies, you may be familiar with the RMVB format. It is usually the format being used by these video clips. An RMVB file is an abbreviation for RealMedia Variable Bit Rate File, a variant of the ordinary Real Media (RM) file. RMVB files are more minor yet have a higher quality than DivX files. Additionally, it explains why anime and Asian film titles are often released in this style. You may be finding solutions on the internet to cut your RMVB files. Continue reading this post because we will give you the ultimate RMVB cutters of all time.

Part 1. Top 3 RMVB Cutters with Powerful Functions
1. Vidmore Video Converter
Many people think that the Vidmore Video Converter is the best of the RMVB cutters, and many people have praised it for its performance. It is possible to edit pictures, videos, and audio files using this one-of-a-kind tool. It is possible to upgrade your files and make them more aesthetically appealing without having to utilize Vidmore's editing tools to their total capacity due to the user-friendly interface that it offers. Furthermore, this application is a terrific pick when it comes to compatibility! There are no known issues with compatibility with either the Macintosh or the Windows operating systems.
Using Vidmore, you may quickly eliminate the unwanted bits of your RMVB files. You will also have no issue uploading and exporting your data with this application since it supports more than 200 different audio and video formats. As a result, it should come as no surprise that it is one of the most influential and commonly utilized products available today.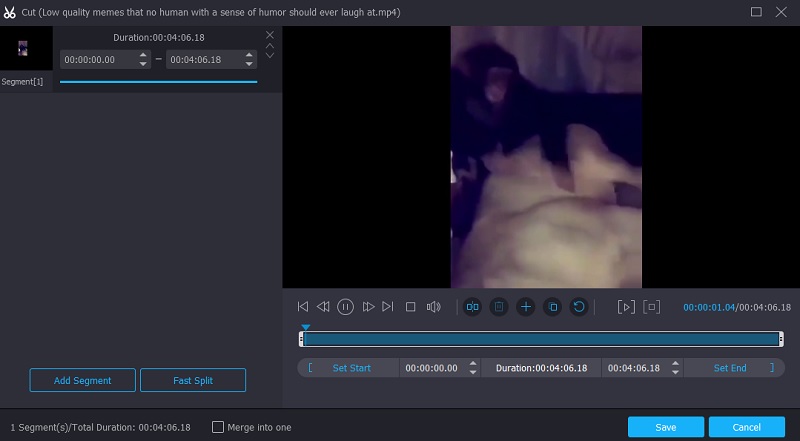 Pros:
An advanced software program that is straightforward to use.
Editing of the highest level for audio and video material.
Support for 4K resolution.
Conversion rates are quick.
It is beginner-friendly.
Cons:
There are no Android or iOS versions of this application currently available.
2. TunesKit Video Cutter
Individuals who wish to reduce the size of their RealMedia Video (RMVB) files will find TunesKit Video Cutter to be an excellent solution. It is a video cutter that comes with a variety of distinct functions. You may use this tool to clip and connect videos and edit and improve the aesthetic and usefulness of their output. In addition, the TunesKit Video cutter is a fantastic video converter that you should investigate more.
All of the available output formats, including RMVB, MP4, AVI, MKV, and up to more than 30 distinct output formats, are supported. Not surprisingly, it's one of the most extensively used video cutters for RealMedia Video (RMVB).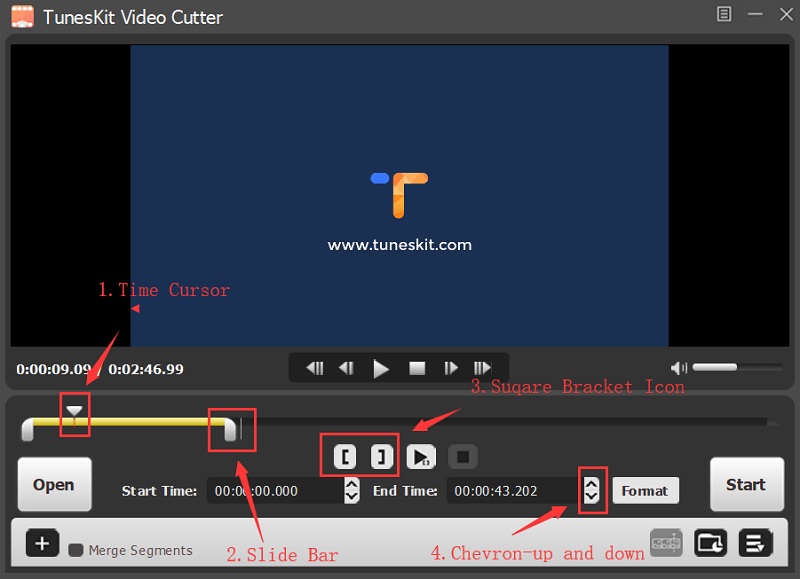 Pros:
The UI is straightforward and uncomplicated to use.
The program itself is simple to use, with no strange options or pop-up ads to throw you into a loop.
It is possible to trim audio as well as video with ease.
Cons:
The free version is limited in that it can only convert smaller video files.
Some folks may find it a little old-fashioned in their opinion.
3. 123 Apps
123Apps Video Trimmer is another simple-to-use application that you can rely on to reduce your favorite RMVB files into smaller pieces. It is also available online, a web-based tool that supports more than 250 audio and video file types. Another advantage is that you can quickly handle this video trimmer because of its user-friendly features that are already built-in. As a result, this is ideal for users who are just getting started with video editing or those who wish to chop out the undesired sections of their video footage.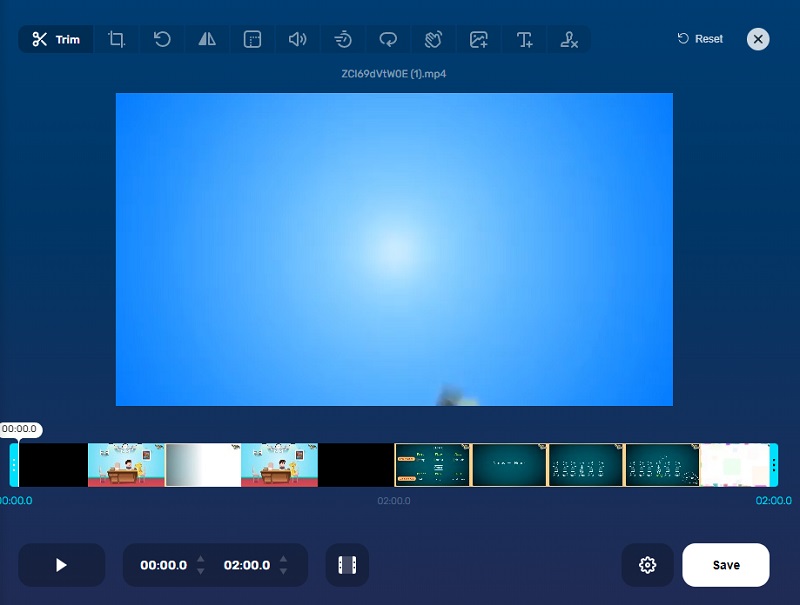 Pros:
Compatible with a variety of common file types.
Support for Cloud-based and online file storage.
There is no limit to the number of files you may convert at one time.
Cons:
Uploading files takes a long time.
There is a decrease in audio and video quality.
Part 2. How to Cut RMVB Files Easily
This section includes a step-by-step guide on using the superb RMVB Cutter to swiftly trim the files without losing, distorting, or otherwise harming the original file.
Step 1: Acquire the RMVB Cutter
You may download and install the RMVB file cutter application on your computer by clicking one of the Download buttons at the bottom of the page. Activating the software on your device will be required after completing the installation process.
Step 2: Insert Your RMVB Files
Alternatively, you may start the uploading process for your files from your Folder by clicking on the Add Files button, which you can find at the upper left corner of the page. Additionally, you may click on the Plus sign in the window's center interface, which will bring up a choice of available alternatives.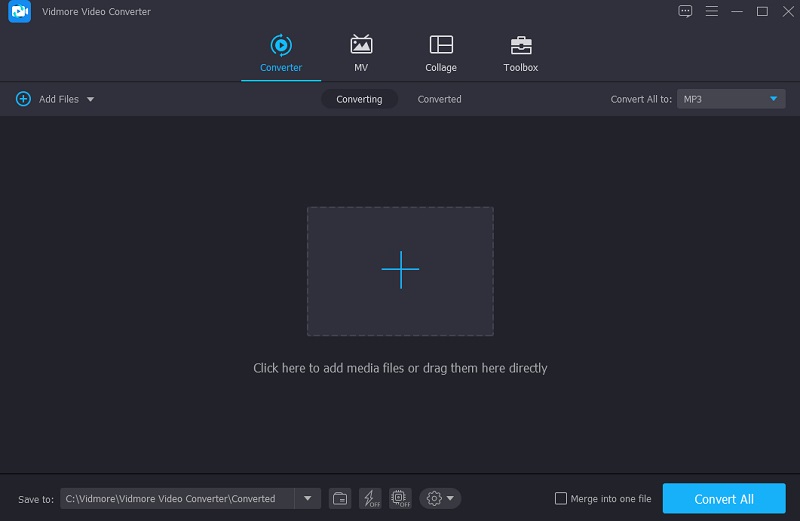 Step 3: Go to the Editing Area
After importing your RMVB movie into the Timeline, click the Scissors symbol underneath the video thumbnail. Then, gently shift the video's left and right sliders to the left and right positions to begin deleting undesired areas of your RMVB file. You may also manually input the clip's start and finish timings. Once completed, click the Save button in the bottom right-hand corner to save your changes.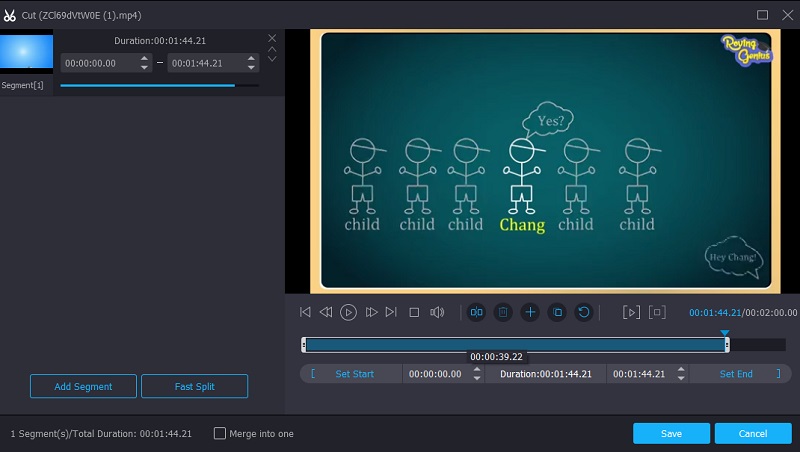 Step 4: Convert Your RMVB File
Following that, to convert your video without losing quality, you must choose an output format for the file you want to convert. To do so, select MP4 from the drop-down Profile menu on the right-hand side of the screen, which appears.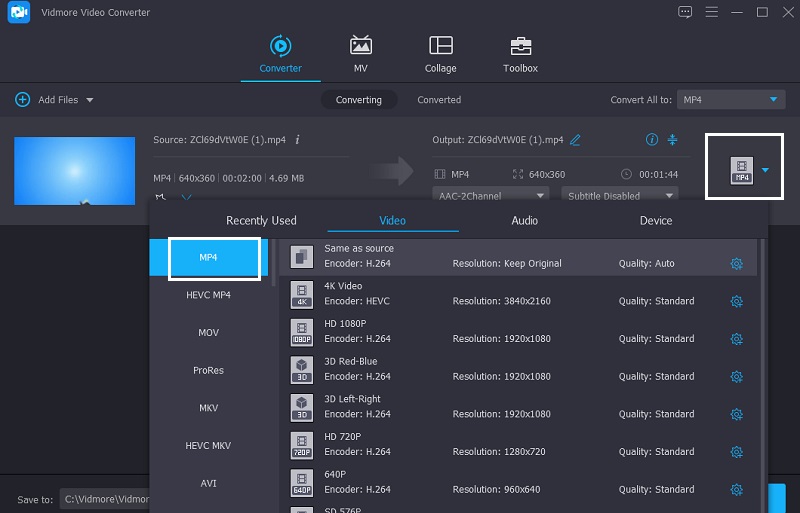 Once you've finished making all of the changes indicated above, you may permanently apply the changes you've made in the following sections by clicking the Convert All button at the bottom of the page. And with that, you've completed your task!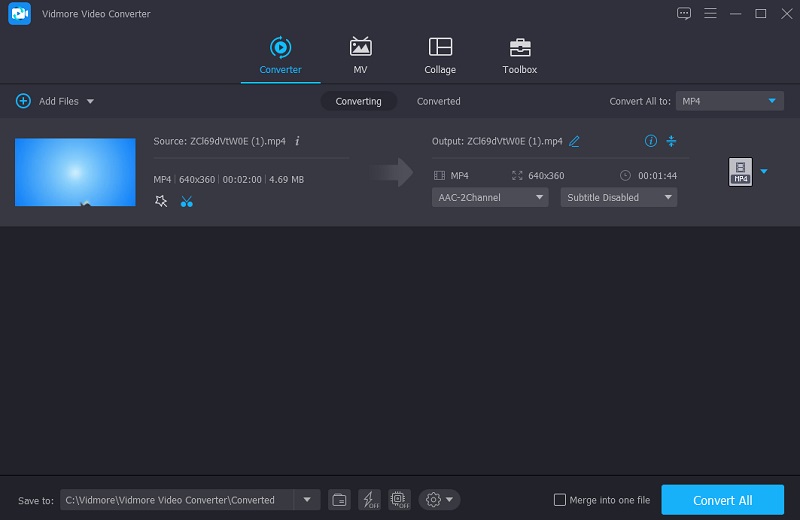 Part 3. FAQs About RMVB Cutters
What application is required to open RMVB files?
RMVB files may be played back using several free media players, such RealNetworks, VLC media player, and GRETECH GOM Player, among others.
What alternative format can I use to convert my RMVB file without sacrificing its quality?
RMVB video conversion to MKV video format benefits from not degrading the RMVB video once the format version has been updated.
Does an RMVB file contain a high bitrate?
RMVB is a type of file containing a low bitrate but better quality.
Conclusion
It is possible to trim away the unwanted parts of your most treasured video clip without sacrificing its quality with the aid of the most widely used RMVB cutter online and offline programs, which are detailed above. If, on the other hand, you want to cut your RMVB video without having to put up any effort, you might consider using the Vidmore Video Converter.