Shorten a Video: 5 Online and Offline Must-Have Tools
We all know that there are a lot of tools that can be found today to help you shorten a video on Windows, Mac, and mobile devices. This article provides step-by-step solutions for you to shorten a video. We have gathered the tools you can download on Windows, Mac, iPhone, and Android devices. So, don't waste time anymore and start relying on this post.

Part 1. How to Shorten a Video on Desktop
1. Vidmore Video Converter
Suppose you are looking for a way to shorten a video on your Windows and Mac devices. In that case, you better need the Vidmore Video Converter. It is an all-in-one editor because it can edit audio, graphics, and video clips. That is why there is no doubt it is the consumer's first choice for editing. Another advantage of this tool to all the users is its friendly interface. With that, you will not have to spend a lifetime finding the right editing tools because you can easily understand how to navigate them. So with that, here is a simple illustration of how to shorten a video.
Step 1: Install the Tool
Kindly select one of the Download buttons at the bottom of this article to begin installing and customizing the video editor program on your computer. After the setup process on your device is finished, you will obtain the program.
Step 2: Upload the Video You Want to Shorten
To begin, press the Add Files button in the left top corner of the Timeline. And when you hit that button, it immediately begins importing files from your Folder. Also, you may upload files easily by tapping the Plus icon in the center part of the window and clicking it to upload files.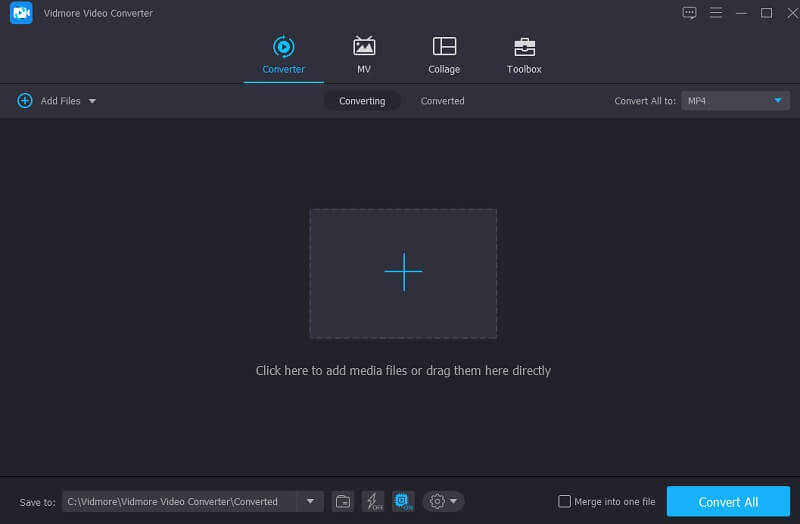 Step 3: Start to Shorten a Video
Using the Scissors icon from the menu on the left after loading the films, you may shorten them into smaller pieces. Starting with both the left and right sliders, adjust the corners of the video. Similarly, you have the option of directly entering the start and end times. You may then save your changes by clicking Save in the bottom right if you are pleased with your changes.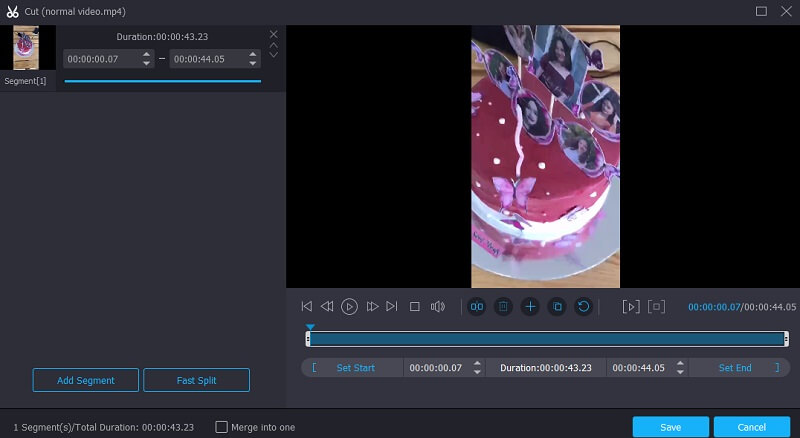 Step 4: Convert the Shortened Video
Once you've finished the preceding steps, click the Convert All icon in the bottom right of the screen to bring your file's adjustments to an outcome.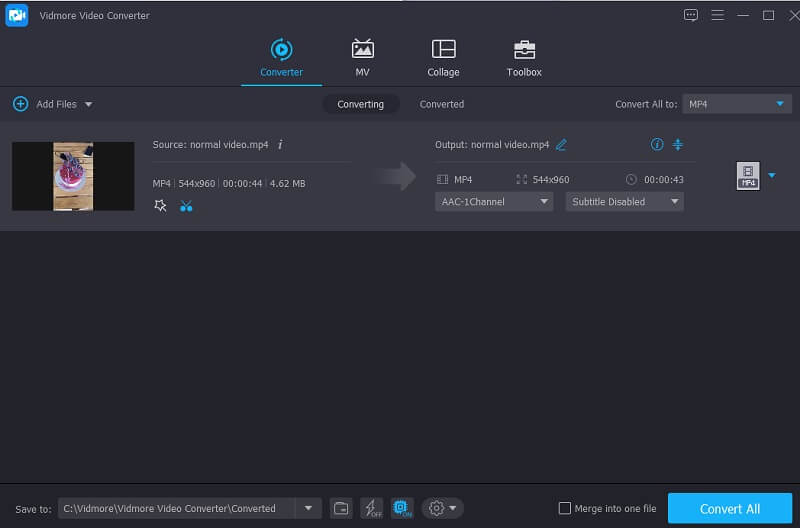 2. iMovie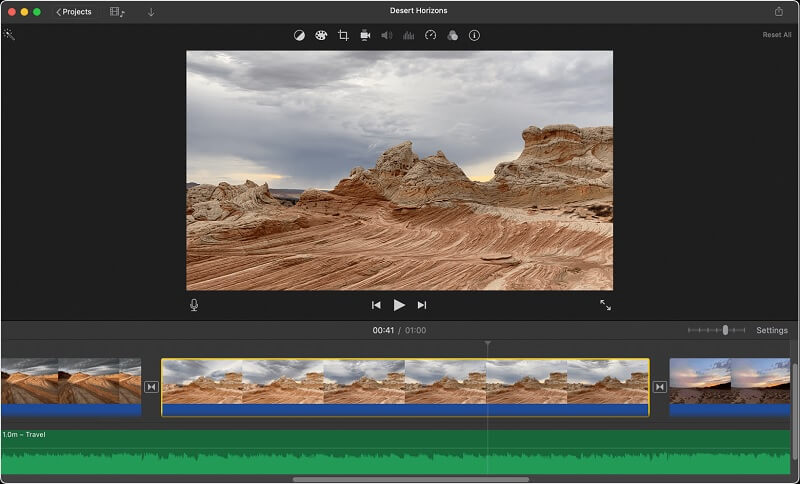 Part 2. How to Shorten a Video on iPhone and Android
1. Snapchat
One of the most popular apps today is Snapchat. This app is both Android and iOS compliant. Unlike the other video editors, this app is mainly focused on enhancing the quality of your camera where it offers a lot of filters and effects. On the other hand, Snapchat also supports minimal video editing such as text and stickers, loop, and video trimmer. If you want to shorten your video in Snapchat, here is a sample procedure below.
Step 1: Install Snapchat and record a video with your camera or import one from your camera roll or snap gallery by pressing the display button.
Step 2: On the top left of the screen, click on the symbol with three dots and choose Edit Video to allow video editing. To shorten your video either the beginning or the end, touch on Tap to Trim after recording and saving it.
Step 3: After you've finished cutting your video, you may export it by selecting the export icon from the toolbar.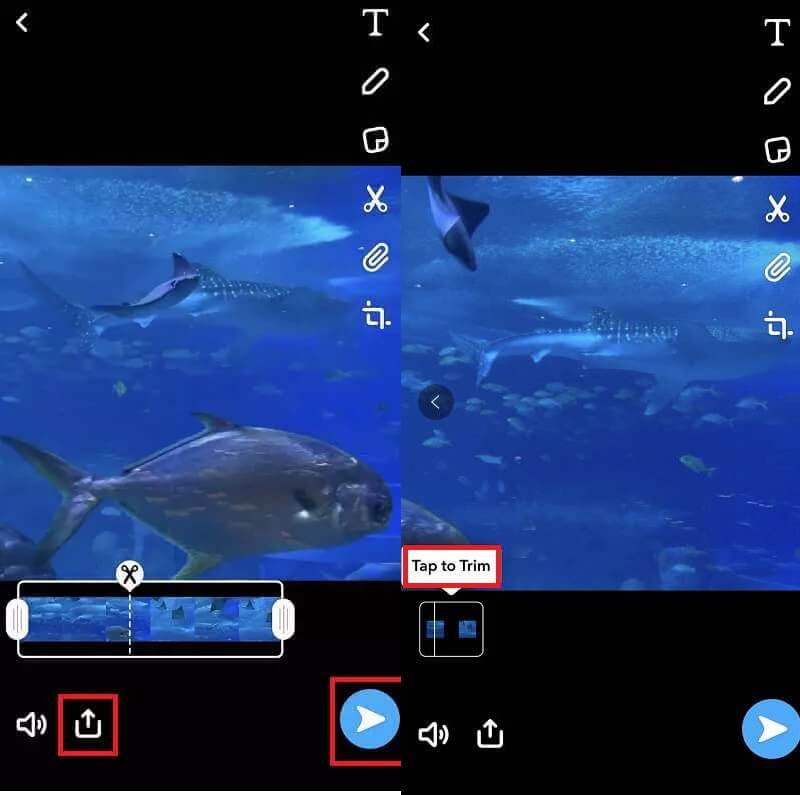 2. iMovie (iPhone)
You can also install the iMovie on your iPhone device to help you shorten a video. All you have to do is look at the step-by-step approach below.
Step 1: First, open the Photos, browse and click the video clip you want to shorten. Then, click the Edit from the option below.
Step 2: After that, you will see a Camera icon on the lower part of the screen, then tap it. After that, please enable it and locate your finger to the left or right to shorten the video clip.
Step 3: When you're done, click Done, and then, from the drop-down menu, click Save Video. And that's all!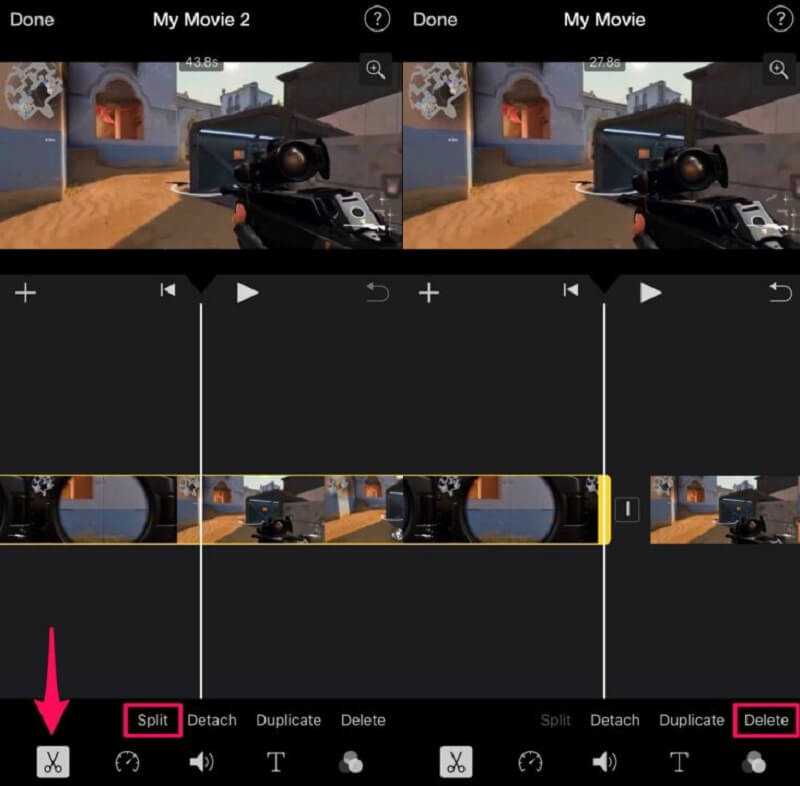 3. InShot
InShot is a user-friendly video editing program compatible with both Android and iPhone devices. Along with providing practically all of the complex editing features required of a professional editor, this instrument is also reasonably simple to use. Even if you lack skills, this app enables you to change into a skilled film editor quickly. Unsurprisingly, it's employed to shorten a video clip.
Step 1: After you have imported the video into the InShot program editing project, choose Trim from the drop-down menu.
Step 2: Then, choose whether you want to shorten the movie at the end or the beginning.
Step 3: Lastly, to shorten the video permanently, click the Save button on the right upper part of the screen.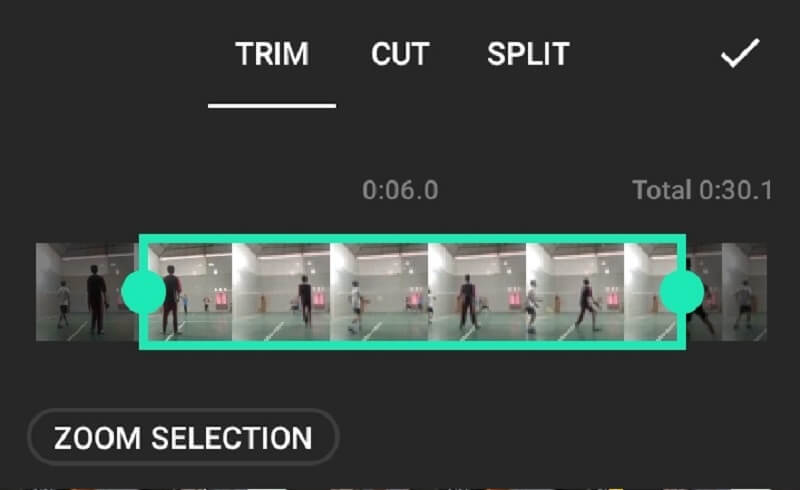 Further Reading:
Best Tools to Cut Audio Files on Computers and Mobile Device
How to Upscale Video and Increase Video Resolution to Higher Degree
Part 3. FAQs About Shorten a Video
How long is a Snapchat video?
A single Snapchat video clip may be as long as 60 seconds in length.
Can I shorten a video online?
Yes, you can. One of the most recommended tools to help you shorten your video clip is the Clideo and 123 apps.
How to shorten a video on iPhone without downloading an app?
Open the Photos app and tap Edit on the video you wish to edit. After that, adjust the start and stop timings of the video by dragging the sliders on both sides of the video timeline.
Conclusion
The most often recommended tools, along with their step-by-step procedure, have been listed above in one convenient location for you to reference. Choose what tools you will download on your Android, iPhone, and Desktop. But all-in-all, these apps will help you shorten a video.