How to Trim a Video in Photoshop: Learn To Do It With 3 Easy Steps
Today, several video editing programs are available, one of which is Adobe Photoshop. Photoshop is a photo-editing and graphics-designing application. This program has a comprehensive set of picture editing tools and builds complex visuals. Photoshop has established itself as the industrial standard for many creative types due to its versatility. It is also one of the software that beginners learn to use. It's also used to remove undesired segments from video clips. Learn how to cut a video in Photoshop in this tutorial.

Part 1. How to Cut Video in Photoshop
Since Adobe Photoshop is a bit complicated when navigating its tools, you will find this instruction helpful. Because at this point, we will show you how to cut a video in Photoshop.
Step 1: Open Photoshop on your device and click the File. On the File menu, tap the Add Media, then choose the video you want to cut on Photoshop.
Step 2: Once the video clip is on the screen, start dragging the arrowhead on the video where you want it to start and end. After that, click the Scissor icon on the left lower side of the Timeline.
Step 3: The video clip will immediately cut when you tap the Scissor icon. Then, you can now save your recorded video on your device. See? Cutting a video in Photoshop will be accessible once you follow the above steps.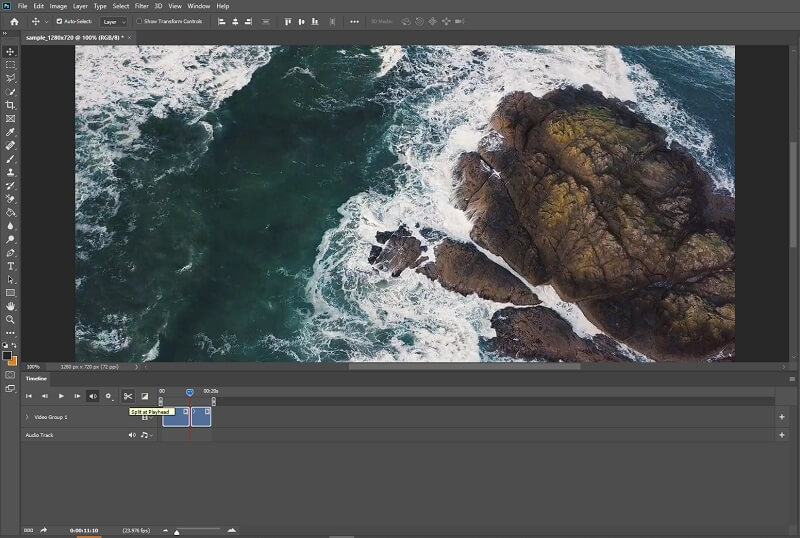 Part 2. Best Alternatives to Photoshop
1. Vidmore Video Converter
The Vidmore Video Converter is the most excellent and easiest-to-use program for cutting your video clip. This tool has a user-friendly interface that supports users to easily edit and modify their recorded files, whether amateurs or professionals. Also, you will be able to modify any file type, including video, pictures, and audio tracks. What attracts users to this program is its capacity to adapt to whatever multimedia file they are working with. Vidmore Video Converter is downloadable with Mac and Windows-based devices.
Additionally, it converts your files smoothly since it converts very fast. Thus, if you're looking for a straightforward tool that will allow you to edit a segment of your video clip, Vidmore is your best option. Please review the following sequence of tasks.
Step 1: Download the Photoshop Alternatives
To download it, choose the appropriate Download button from the list below. Following that, you'll need to create the tool's launcher and wait for it to begin functioning effectively.
Step 2: Upload the Video Footage on the Timeline
The process of uploading the recorded video that you wish to modify will begin when you press the Add Files button in the left upper corner of the dashboard. Additionally, you may utilize the Plus symbol, which will show at the center.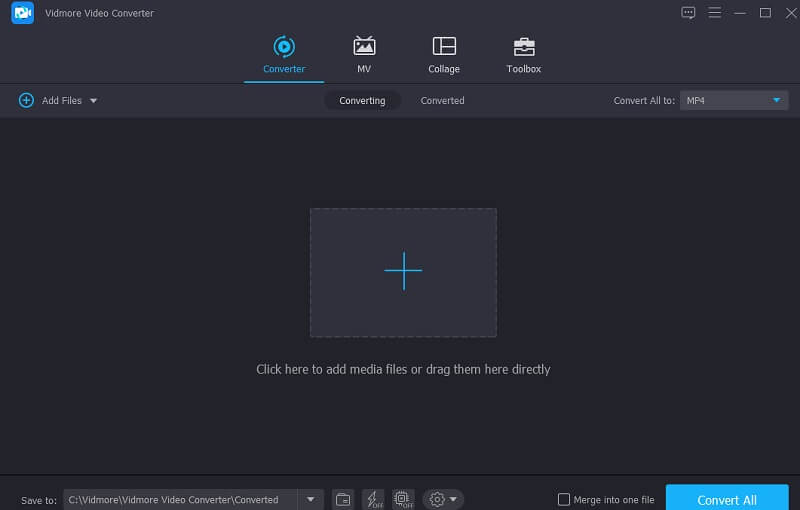 Step 3: Click the Scissor Icon
To continue cutting, choose the Scissors icon located underneath the video. When you click on the symbol, it will open a new window for you, followed by directing the playhead and specifying your video clip's beginning and end times. Once you are satisfied, hit the Save icon.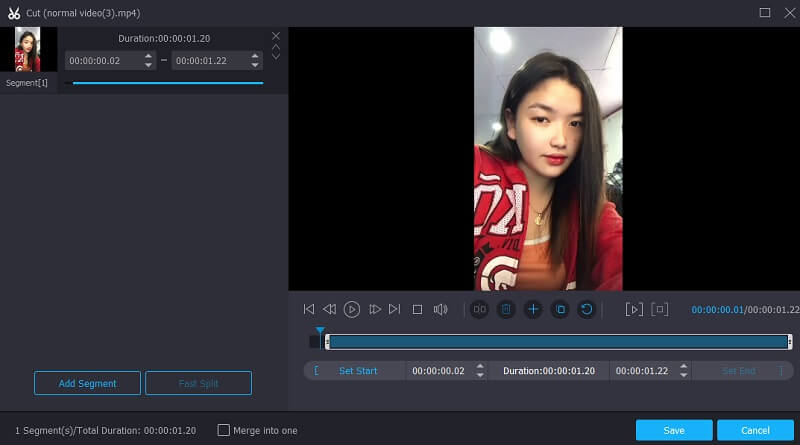 Step 4: Make the Changes Permanent
If you are pleased with the video you have designed, you may save it by clicking the Convert All button on the Timeline's lower part.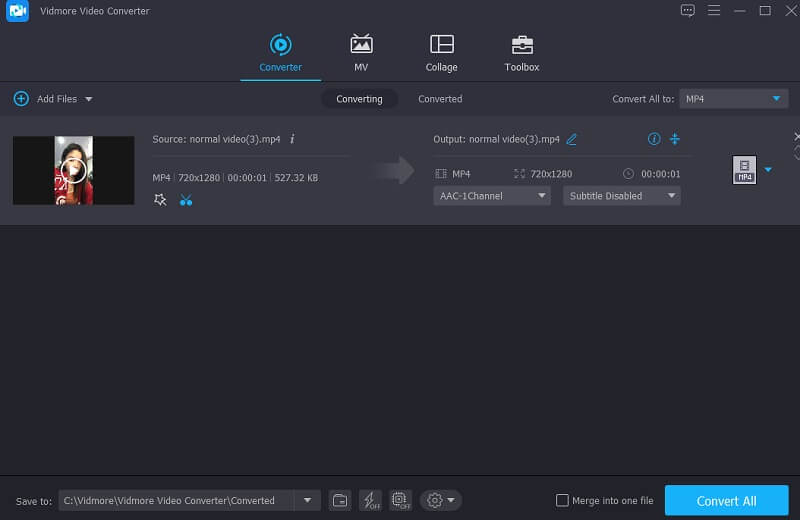 2. ClipChamp
The ClipChamp online cutting tool is an excellent choice if you seek a tool that you can use to cut online. Those who wish to modify their clips, particularly those with no previous knowledge of video editing, may find ClipChamp useful.
Use this web-based application to combine music, picture, and video segments into a single project. It also enables the addition of filters and language to make it more visually attractive to the general audience. If you want to learn how to trim your video clip using ClipChamp, you may refer to the instructions below.
Step 1: First, you need to search for the ClipChamp on your search engine. Once on the main page, click the Create Video and upload your video clip. You can scan the code on your smartphone and add your video on ClipChamp.
Step 2: After uploading the video on the online tool, drag it on the Timeline. Then, place the play head on the part where you want to cut your recorded video. To cut that portion, tap the Scissor icon.
Step 3: If you are pleased with the changes you created, click the Export button on the right upper corner of the screen.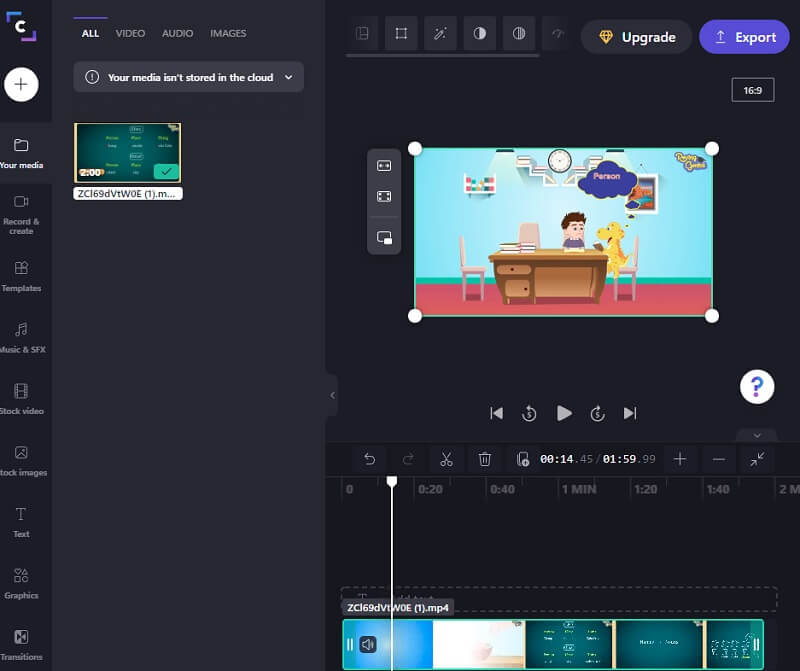 3. 123 Apps
If you want to trim your video clips while you're online, the 123 Apps website is a good alternative. It is a web-based video and audio editing tool that supports a broad range of file types. Due to its intuitive design, this tool may be especially beneficial for individuals new to video editing or video production in general. Editing, trimming, cutting, and joining video clips will snap with the supplied software. As a result, if you like this software, here is a little tour.
Step 1: To use this video cutter, search 123 Apps on your browser and click the Trim Video on the main page.
Step 2: After that, press the Open File button and upload your video clip. Following that, move the playhead on the left or right side to trim the unwanted portion of the video clip.
Step 3: Once you remove the unwanted part on your video, click the Export button above.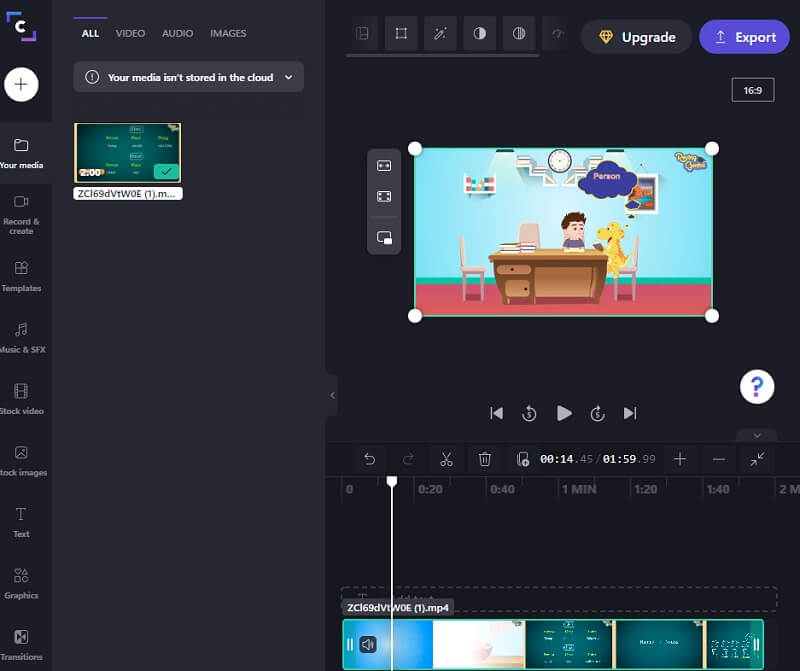 Further Reading:
3 Simple Ways to Trim a Video in Windows 10/8/7/XP/Vista
Walkthrough on How to Flip a Video Clip in Final Cut Pro and Featuring Helpful Tools
Part 3. Comparison Chart
If you are having tough luck, which video trimmer you would use to cut your video clips will help you the most. Here is a comparison chart you can refer to.
Features

Compatible on Mac and Windows

Friendly interface

Accepts different video file formats
| | | | |
| --- | --- | --- | --- |
| Adobe Photoshop | Vidmore Video Converter | ClipChamp | 123 Apps |
| | | | |
| | | | |
| | | | |
Part 4. FAQs About Cutting a Video in Photoshop
What are the advantages of using Photoshop?
Photoshop is usually used for altering photos, but you can use it for simple multimedia or GIF editing. It is compliant with many advanced editing programs.
What is the main disadvantage of Photoshop?
Photoshop is quite expensive compared to other video editors, and there is no option to use it for free.
How do I crop a video layer in Photoshop?
Once a movie is viewed in Photoshop, Adobe converts it to a bright object. Choose the video layer, navigate to the Image panel, choose Image Size, and adjust the aspect ratio. The modification will then be applied to all videos.
Conclusion
See! This post will surely help you learn how to cut a video in Photoshop. The only thing you have to perform now follows the three steps provided. But you may find this too time-consuming. You can go to the best alternatives above: Vidmore Video Converter, ClipChamp, and 123 Apps.