Quickly Speed Up Your Videos Using Windows Movie Maker
Suppose you have a device that runs Windows. In that case, it is highly recommended that you familiarize yourself with the Windows Movie Maker tool. On PCs running Windows, it is the video editor that is already pre-installed. Windows Movie Maker is an application for editing videos that is simple to use and comes equipped with all of the capabilities required for an amateur movie editor to be effective. Do you want to speed up your movie, or do you want to slow down the film to give it the appearance of passing the time? Windows Movie Maker has a function that allows you to alter the video's pace. This blog post will direct you on how to speed up a video in Windows Movie Maker.

Part 1. How to Speed Up a Video in Windows Movie Maker
The speed effect has swiftly established itself as one of the video effects used most often. In the first portion of this blog, we will illustrate how to quicken the playback speed of a movie that was created using Windows Movie Maker.
Step 1: Launch Windows Movie Maker, then choose the Add videos and photos option from the menu that appears once the program has finished loading. In addition, you may transfer videos right into the storyboard by dragging and dropping them.
Step 2: Select the part of the video you wish to accelerate, then go to the Video tools menu and select the Edit option. On this page, there is a drop-down menu item that you may choose that is labeled Speed. You need to know that lower speed values will result in slower video playback. In contrast, higher speed numbers will cause your movie to play back more rapidly.
Step 3: After you have completed choosing the speed at which you want your movies to play, you can save them by going to the File tab and selecting Save As from the drop-down option.

Part 2. Alternative Program to Speed Up Videos
Because it is no longer possible to download this application, you cannot purchase the Windows Movie Maker at any of the websites. After being removed from circulation, it is now being manufactured by another business. In light of this, you should investigate various other video editing applications in case Windows Movie Maker cannot run on your device. It will allow you to speed up the video clips you have been working on. Consequently, you have been presented with the Vidmore Video Converter. In addition to being accessible for a Windows computer, you may also use this on Mac.
Vidmore Video Converter is a video speed editor with a straightforward user interface. It makes it far easier to use the program compared to other options currently on the market. Users of this video editor can install the application on computers based on either the Windows operating system or the Mac operating system, depending on which they prefer. You can gain the Video Speed Controller feature if you utilize Toolbox. It will be possible for you. This function allows a movie to be played up to eight times quicker than its typical tempo. It comprises a variety of preset speed settings. After exactly one second, there will be a transition to a faster tempo, which will remain consistent throughout the phrase. It will continue until the end. Vidmore Video Converter has more capabilities, including changing the video's parameters, such as the frame rate and resolutions. It is another more useful function included in this application.
Step 1: Install the Vidmore Video Converter on your device once you have authorized it to operate. Then, run the app when it has been successfully installed.
You may adjust the level of speed at which the video is played by going to the Toolbox menu and selecting the option labeled Video Speed Controller from there. It allows you to adjust the pace at which the action takes place in the movie you are directing, whether quickly or slowly.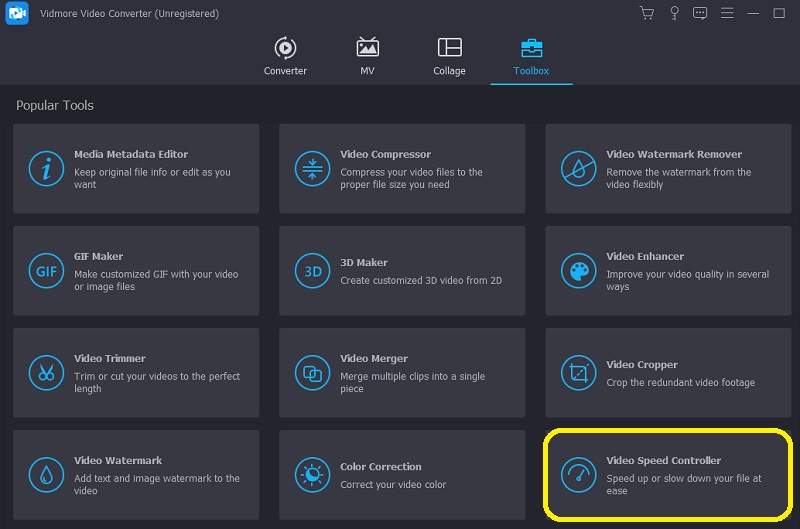 You will need to hit the + sign that appears in the center of the screen once you have selected Video Speed Controller from the menu bar on the side of the screen. The menu is located on the right side of the screen.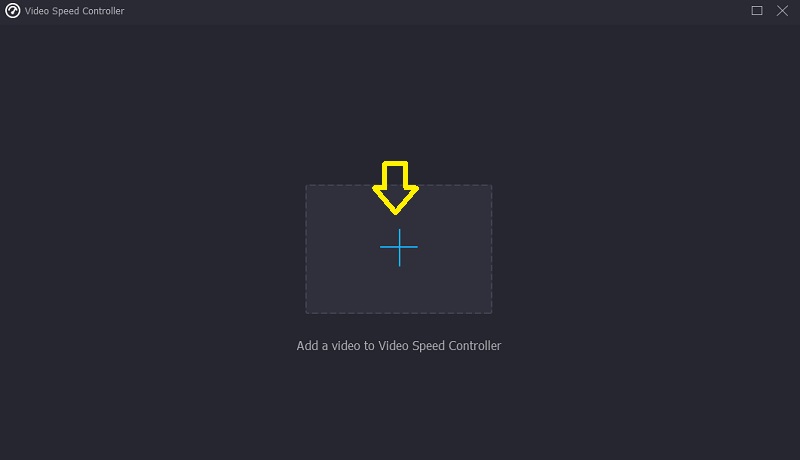 Step 2: After the movie has completed playing, a menu will appear that will allow you to change the pace at which the video is played again. With the push of a button, you may change the player's difficulty and the pace at which it's played.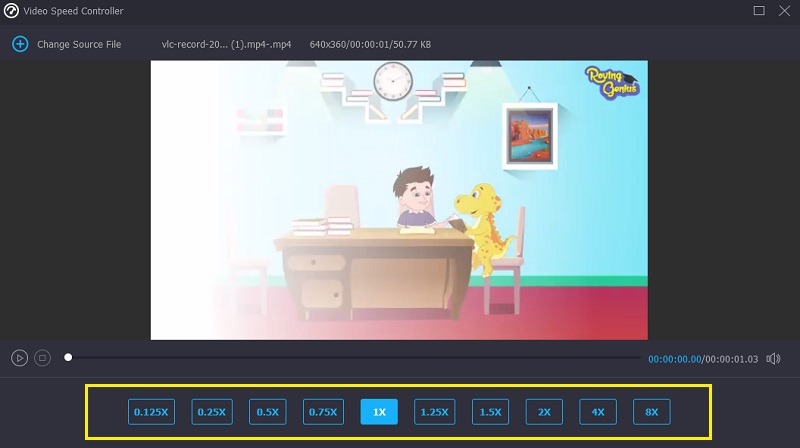 You can adjust the settings for the quality of your file under the area labeled Settings. Clicking the tab key on your keyboard will allow you to do this task. You can adjust the frame rate, the resolution, and any other settings you like. If there are no urgent plans to change the values being questioned, you are free to continue with the transition.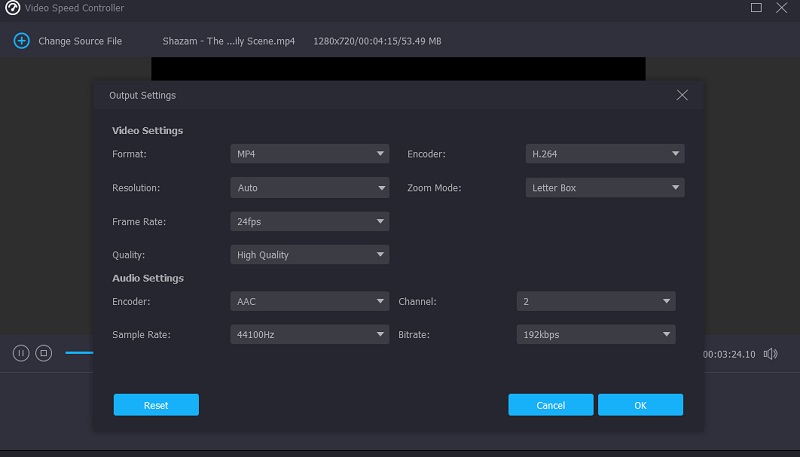 Step 3: To begin the process of exporting, choose Export from the drop-down menu that appears. It will cause the procedure to begin. After that point, you must wait until the procedure is finished before proceeding to the next stage in the sequence.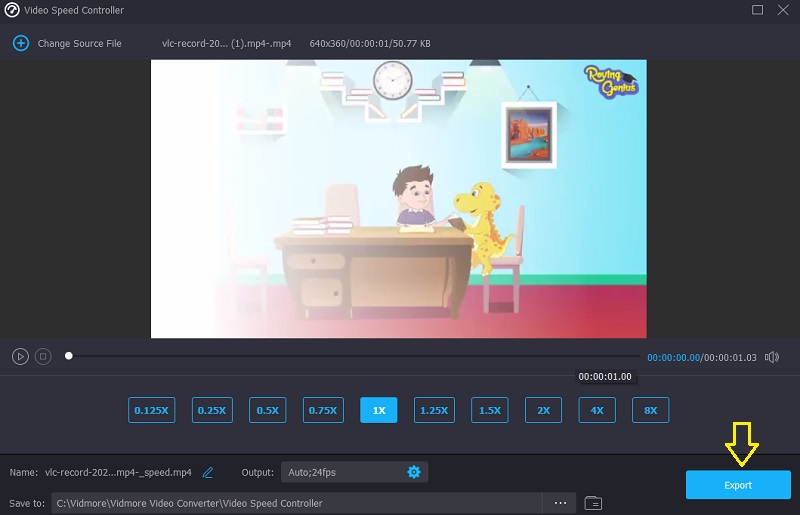 Part 3. FAQs About Speeding Up a Video in Windows Movie Maker
Why does Windows Movie Maker not working anymore?
As a result of video filters that are incompatible with one another, the Windows Movie Maker is now inoperable. It has been overtaken by the Video Editor included with Microsoft Photos on Windows 10 and by Clipchamp, a video editing tool that Microsoft bought. Both of these newer programs are available on Windows 10.
Does Windows Movie Maker have a watermark after editing?
The piece of software known as Windows Movie Maker is not only simple to use but also free to download. Using this tool will save you from worrying about whether or not to include a watermark on the final result. It offers user interfaces that are easy to understand and utilize for editing purposes.
What are the supported file types of Windows Movie Maker?
Windows Movie Maker is compatible with various video file types, including AVI, ASF, MP2, MPEG, and WMV.
Conclusions
Indeed, Windows Movie Maker was among the most user-friendly movie editors compatible with Windows when it was made accessible to the public. In addition, if you are still using this program on your mobile device, you will find the information that was just shown to you informatively and beneficial. It helps speed up the video in Windows Movie Maker. Because you cannot obtain the Windows Movie Maker at this time, you will have to rely on an alternate tool known as Vidmore Video Converter.