Trim a Video for Twitter: Tools You Can Use in All Platforms
Twitter is one of the most popular social media sites nowadays. From youngsters to oldies, many people use this platform to express their thoughts and feelings. Twitter is also a source of entertainment where we can see videos and images from different posts. As a result, they tend to get more followers. If you want to know how to cut a video for Twitter, you can take this post as a reference because we will give you the different tools you can install on all platforms.

Part 1. Best Way to Trim Video for Twitter
If you use Twitter on your desktop computer, Vidmore Video Converter is a program you should consider trying. Because of flexibility, this item is one of the essentials to have on hand while roaming with your device.
Vidmore is compatible with both Mac and Windows-based devices. As a result, you will have no problems utilizing them since they are compatible with both devices. What makes it even more surprising is its ability to turn every user into an instant editor, thanks to its simple editing tools to navigate and use.
Additionally, you will have the ability to alter the format of any kind of content, including videos, photos, and audio files. Many users are drawn to this application because it adapts to the multimedia file being played back on a computer. Using the instructions below, you will learn how to trim a video on Twitter using this tool.
Step 1: Download the Video Trimmer for Twitter
The program may be downloaded by selecting the appropriate Download option from the choices provided below. You must first install a launcher for the program before running correctly on your computer.
Step 2: Upload the Video on the Tool
Once you hit the Add Files button in the left upper top of the screen, the process of adding the video footage for modification starts. Or, you can tap the Plus icon in the screen's center.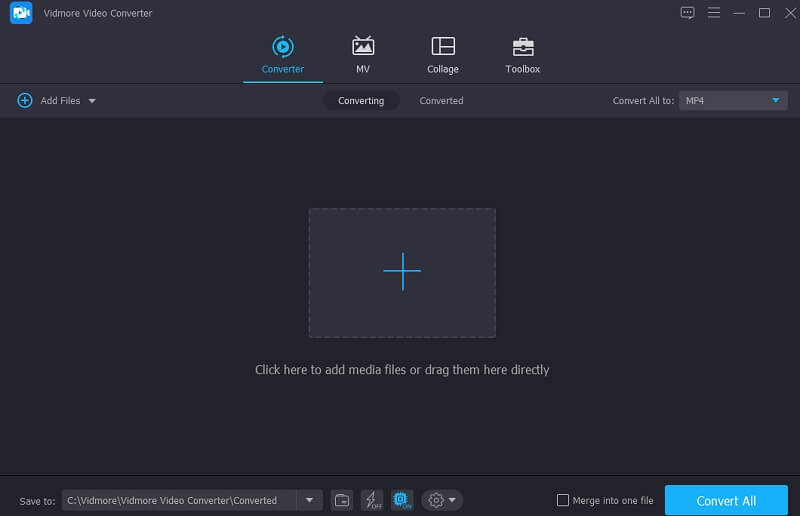 Step 3: Go to Trimming Section
Tap on the Scissors button found directly below the video to reach the video's cutting area. When you click on the icon, a new window with the cutting tools shown will open. Following that, you'll like to place the playhead and decide the start and finish timings of the video clip. When done, click the Save button to close the window.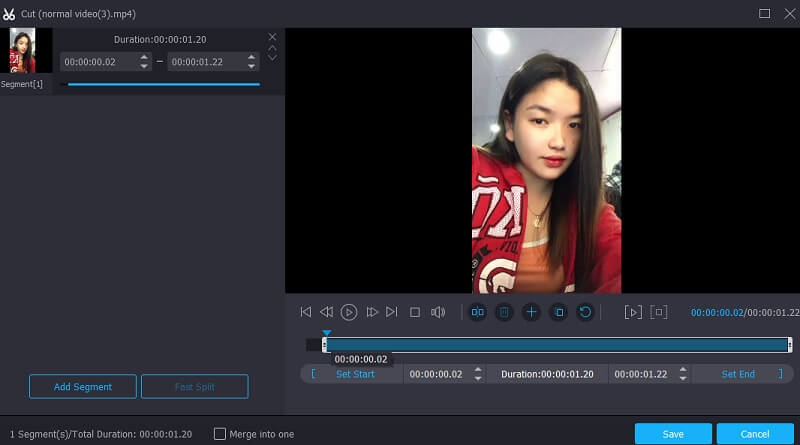 Step 4: Cut the Video Permanently
Once you're pleased with the end product, you may save the clipped video by tapping the Convert All icon on the lower part of the Timeline.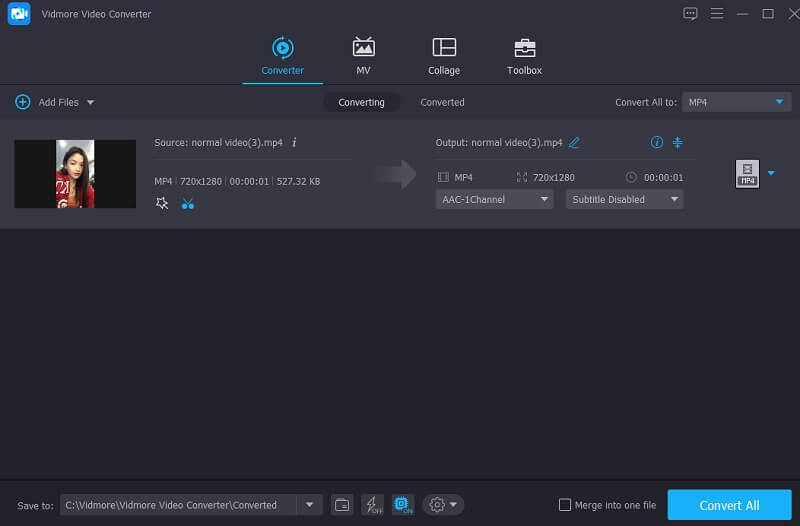 Part 2. Other Ways to Trim Video for Twitter
In this portion, we will give you more alternatives to assist you in trimming a video for Twitter.
1. InShot
InShot is a well-known tool for trimming the video for Twitter. This video editor is one of the most user-friendly on the market, and even minors can use it. This instrument is relatively easy to use, even though it has almost all the sophisticated editing tools required by a professional editor. The InShot application will quickly convert you into a proficient video editor even if you have no previous knowledge. As a result, if you're looking to cut a video for Twitter, InShot will do the task in a hurry. If you're unclear how to use this tool to trim video clips, please refer to the directions below.
Step 1: Open the InShot app on your smartphone and choose Video and New from the drop-down menu. Then, select the recorded clip that must be trimmed from the list.
Step 2: Locate and click the Trim button in the list of editing tools below the window. After that, take control of your video clip's slider and drag it to the appropriate duration. After that, on the right, click the Check icon.
Step 3: As soon as you are satisfied with your edited video clip, click the Save icon in the top corner of the display.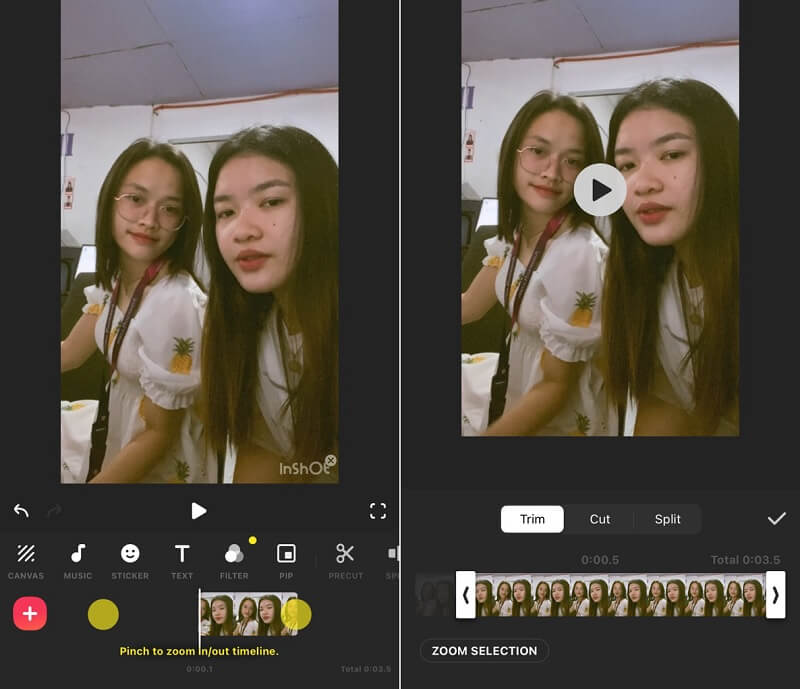 2. 123 Apps
Utilize the 123 Apps to cut a video for Twitter online. This web-based video/audio editing tool supports various video file formats. This program may be especially effective for people who are new to video editing or video production due to its user-friendly layout. With the accompanying software, editing, trimming, cutting, and merging video clips will be a breeze. If you want to see how to utilize this online tool to cut a video for Twitter, here is an example.
Step 1: If you want to utilize this video cutter, first search for 123 Apps in your browser's search box and then click the Trim Video button on the main website that displays after that.
Step 2: Then, choose your video clip by dragging and dropping it into the window after clicking the Open File button. After that, you may trim the video clip by dragging the playhead to the left or right.
Step 3: Click the Save button to the right of the screen after cutting the unwanted area of your video from the Timeline.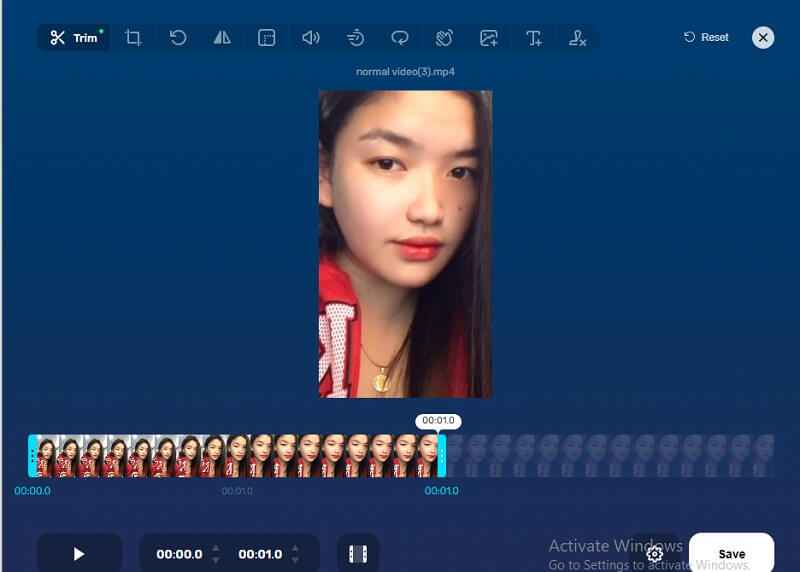 3. iMovie
The most well-known brand in video editing software for the iPhone is iMovie, which you may use to cut videos for social media platforms such as Twitter. This video editing makes it possible to do a wide range of other operations with relative ease. If you have a device with outstanding quality and would like to clip a video on your iPhone device, you may follow one of the methods given in the following section.
Step 1: Starting with the Photos app, choose the video you wish to enhance and then select Edit from the drop-down menu that displays.
Step 2: At the center of the window, you should notice a video camera icon, which you should press. Following that, tap and press your finger in either direction while dragging it to shorten your video clip's duration significantly.
Step 3: When you're done, click Done and then, based on your choices, click either Save Video or Save Video as New Clip from the option below.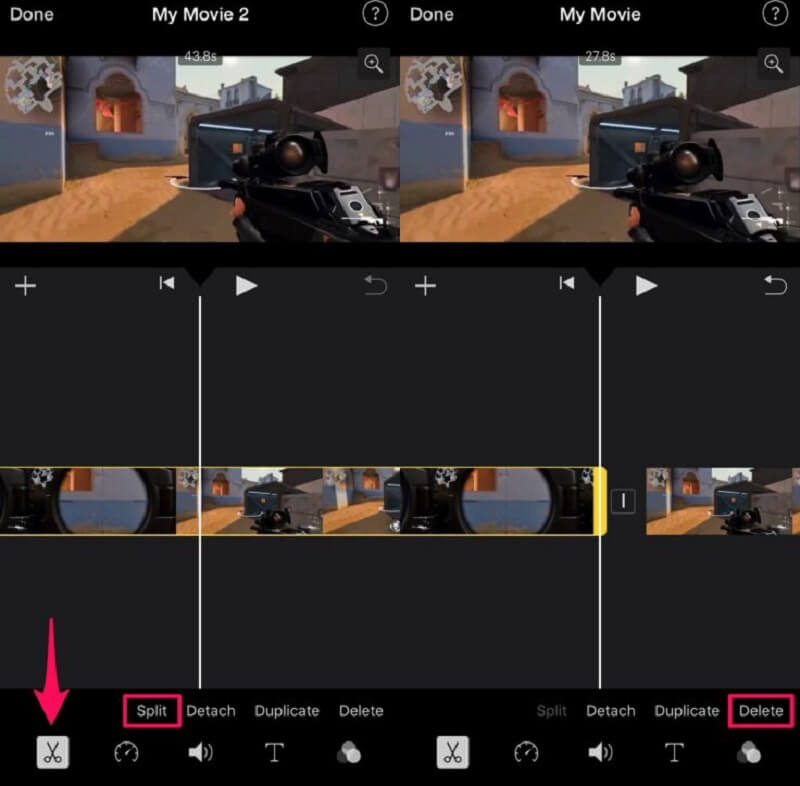 Further Reading:
5 Tips to Fix Twitter Videos Not Playing
Best Tools to Cut Audio Files on Computers and Mobile Device
Part 3. Comparison Chart
Suppose you have problems selecting which video editor to use to trim a video for Twitter. Here is a table that may help you through the process of picking which video editor to use to cut a video for Twitter.
Features

Mac and Windows can use it

Numerous editing tools

Supports a variety of video files
| | | | |
| --- | --- | --- | --- |
| Vidmore Video Converter | InShot App | 123 Apps | iMovie |
| | | | |
| | | | |
| | | | |
Part 4. FAQs on How to Cut a Video for Twitter
How large can a tweet video file be on Twitter?
TweetVideo has a maximum file size of 512MB.
Can I trim a video for Twitter without losing its quality?
Yes, to trim a video for Twitter without losing the quality, you need to adjust the bitrate and audio settings.
Can I edit a video on Twitter?
Twitter has said that it will not include an edit button to maintain its authentic experience.
Conclusion
You can trim a video for Twitter by choosing one of the apps given for mobile devices and computer devices. Since some apps for mobile devices have limitations in supporting video file types, you better choose the desktop tool, Vidmore Video Converter.