How to Trim a Video in Vimeo: Trim Your Video Clips With Ease
Vimeo is one of the most powerful video editors you can download on your device. It has a lot of features. These are customization, live-streaming, editing tools, broadcasting materials, and many more. If you are curious if you can trim a video on Vimeo, the answer is yes. At this point, we will teach you how to cut a video on Vimeo. All you have to do is stay in your seat and finish reading the post until the end.

Part 1. How to Trim Videos in Vimeo
Here is a basic pattern of how to trim a video on Vimeo.
Step 1: Before starting, you need to download and install the Vimeo program on your device. Then, you can now add the video on the canvas once the tool is operating.
Step 2: After uploading the video clip on the canvas, tap the thumbnail and look for the Timeline button. But if you want, you can also click the Scissor icon on the right side of the canvas.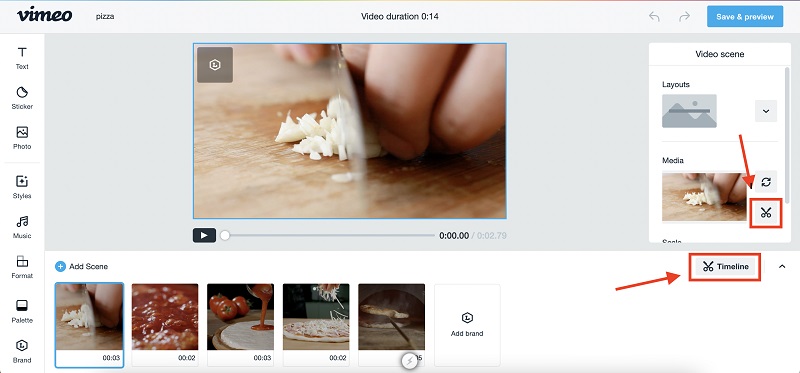 Step 3: As you click the Scissor icon, the left and right slider will appear. The requirement you have to do then is to adjust the video clip until you achieve the desired length. Once you are okay, press the Done button on the side of the screen. Lastly, click the Save and Preview button on the upper part.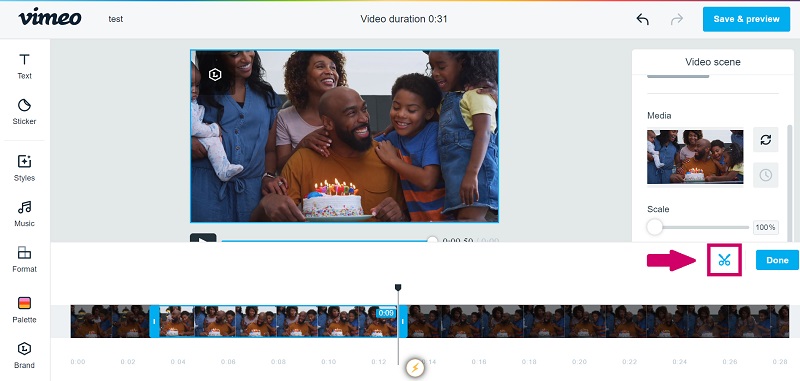 Part 2. Best Alternatives to Trim Video for Vimeo
Suppose you have difficulty installing the Vimeo app due to its restrictions on different devices. In that case, we reserve the best alternatives you can use to trim your video clips.
1. Vidmore Video Converter
In comparison to Vimeo, Vidmore Video Converter is the most appropriate option. It transforms video files between a variety of formats. Furthermore, it is compatible with both Mac and Windows-based computers and mobile devices. Most users take advantage of it since it has no restrictions, regardless of the device used to access it. Another benefit is that it was made user-friendly, especially for those new to video editing who do not have much previous expertise. The editing features on Vidmore Video Converter are straightforward to use. Most customers like customizing their images, audio files, and video files using the software.
Another advantage is it is compatible with more than 200 different file formats. You will not have any difficulties with whichever video type you choose to utilize. Last but not least, Vidmore is very considerate of its customers' available time because it converts at a rapid pace. Here's how to take advantage of the Vimeo substitute.
Step 1: Download the Vimeo Alternatives
To use the Vimeo alternative, you must first download and install the Vidmore Video Converter launcher. Select the right Download button for your device from the menu. Afterward, install the tool's launcher and then wait for it to begin working.
Step 2: Insert the Video You Want to Trim
Once the Vimeo alternative starts running, upload the video clips you want to trim by ticking the Add Files icon on the left upper corner of the dashboard. You can also click the Plus icon you will see at the Timeline center.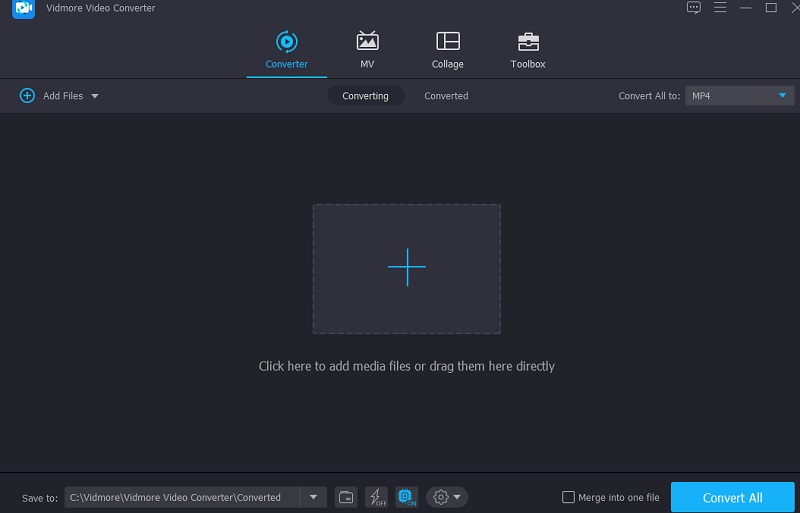 Step 3: Start to Trim the Video
After uploading the video clips on the Timeline, go to the cutting section by clicking the Scissor icon on the video thumbnail. By clicking that icon, another window will appear. To trim your video clip, you are required to indicate the Start and End times you prefer. Another way to cut your recorded video is through the Sliders. Move the slider attached to the video until you reach your desired length. If you are finished, press the Save button.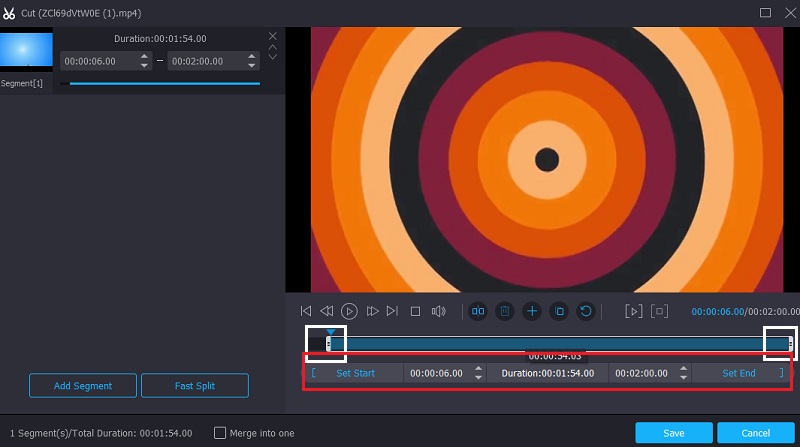 Step 4: Apply the Changes Permanently
You can now press the Convert All button on the right lower part of the Timeline to apply the modifications you have made to your video clips.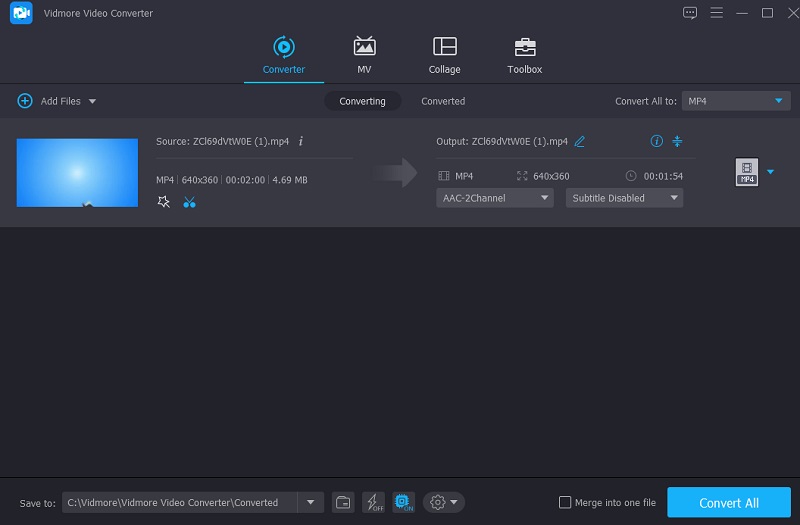 2. Kapwing
Kapwing is a fantastic alternative to consider if you want to trim your videos online. This tool allows you to record, cut, edit, publish and trim a video easily because of its simple editing tools. Aside from being a consumer, the tool's interface has received positive feedback from the community. But suppose you are a pure beginner, and you don't know how to navigate the editing tools. In that case, you will take the time to discover how to use some of the editing features.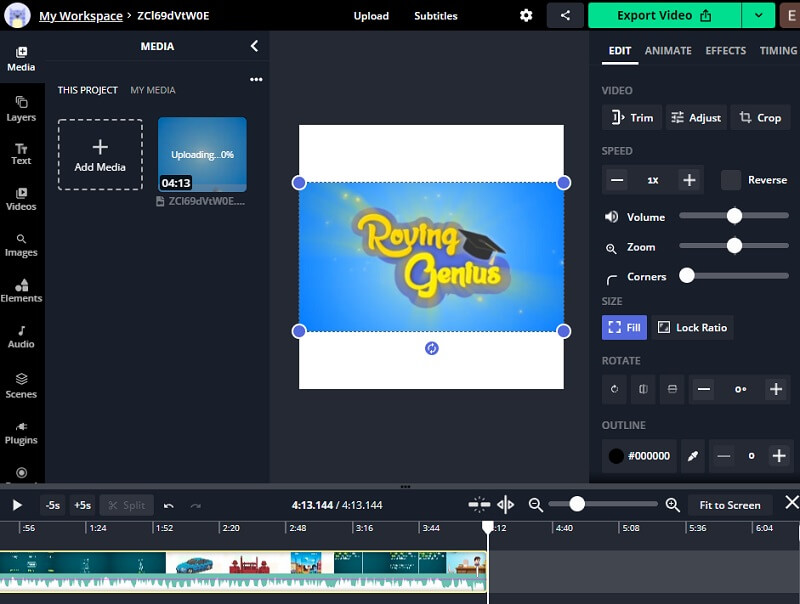 3. 123 Apps
If you seek a quick and straightforward solution to trim your video clips online, 123 Apps is also fantastic. It is a web-based editing application compatible with a broad range of audio and video file types. If you are a starter in video editing, you could find this practical application because of the consumer-friendly interface. This tool is adequate for editing a small movie since it won't export if it exceeds 500MB.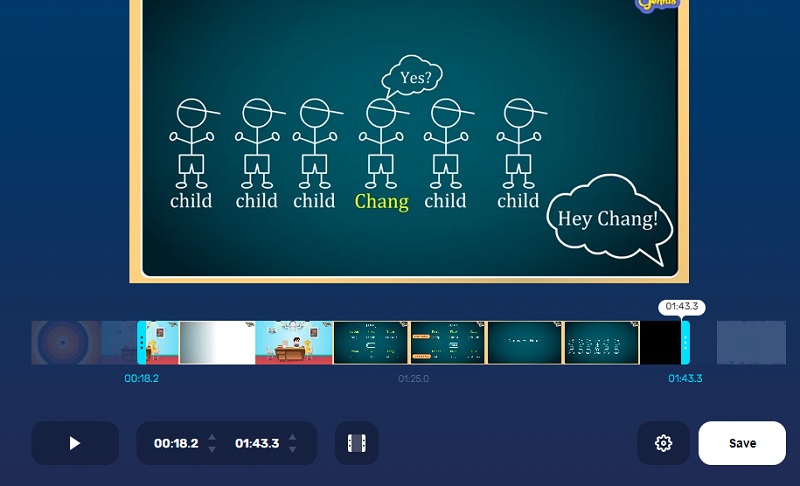 4. Video 2 Edit
Another approach to trim your videos without downloading any software is to use the Video 2 Edit website. Users who only wish to edit their video clips quickly will find this product a great match. This program is pleased to report compatibility with a wide range of audio and video formats. The timeline of this web-based application is quite user-friendly, as you can grasp and go through the editing process without difficulty.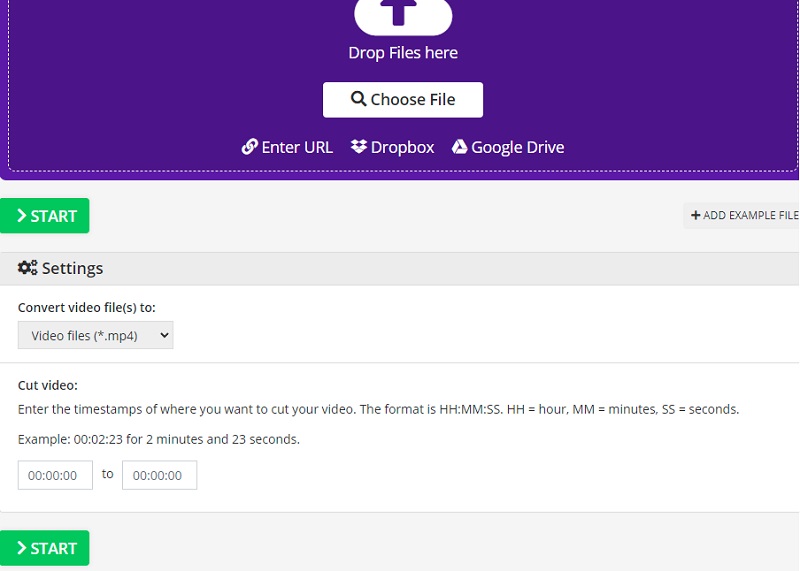 Best Offline and Online Audio Cutters for Mobile Devices and Desktops
Three Easy Ways to Compress Video for Vimeo Online and on Desktop
Part 3. FAQs on How to Cut a Video in Vimeo
What is the advantage of Vimeo to other video editors?
The main advantage of Vimeo to other apps is that it can help you create high-quality videos. It also allows you to advocate effective artistic content. Aside from that, it is like other social media sites that will enable you to post your edited video clips on its feed.
What is the main drawback of Vimeo?
It limits you when it comes to filing size. Another thing, it only allows you to use features that you have paid for.
How to use the Vimeo app on Android?
Open the Vimeo app and choose the video you like to trim. Then, move the slider either left or right to cut the Timeline video. Once you are done pruning your recorded video, see the preview, and once you are decided on the changes, you can now save it.
Conclusion
See! You can now trim a video in Vimeo in just a snap. To cut the recorded video easily, you need to follow all the steps above. However, due to Vimeo's restrictions, you can use the best alternative tool to trim your video clips, the Vidmore Video Converter.