Discover the Leading Video Contrast Editors for Online and Offline Platforms
Have you noticed how essential it is to have a perfect brightness of a video? However, adjusting your video's brightness has a direct effect on the clip's display presentation. Hence, you must also know to adjust the video's other parameters, especially the contrast. Thus, for the videos that obviously have gaps in the highlights and shadows, you can acquire a video contrast editor to fill the gaps. However, you cannot refer to any contrast editors because you must cling to the most trusted ones. And which are those trusted ones? Those tools you will discover as you continue to read the content below.

Part 1. What Precisely is Contrast in Video Editing
Having a piece of sufficient knowledge about what contrast is. Understanding what color contrast is will apply to the understanding of complementary colors. Hence, what is the contrast in video editing? The contrast itself is the paradox in the color or luminance that will make the presentation in video display perceptible. Furthermore, the contrast in video editing is distinguished by the object's difference in brightness and color. This means that the more you brighten the video, the more it raises the contrast in darkness and declines the contrast in bright areas. Meanwhile, this act has the vice-versa effect when you darken the video.
Part 2. Most Reliable Video Contrast Editor Offline
Presenting to you the most reliable video editor that can work on the contrast of your video offline, the Vidmore Video Converter. Yes, you can enjoy utilizing this excellent software even without a net since it is a robust standalone tool. One of the most impressive tools this great software provides is its color corrector, which you can use excellently in fixing the contrast of your video files. Furthermore, this feature of the video editing software to adjust contrast also edits brightness, saturation, and hue while giving you complete control of the resolution, quality, framerate, and many more technicalities of the output. Meanwhile, we don't want to miss the other tools infused in its toolbox, which offers you to merge, cut, split, compress, trim, crop, and enhance your videos with advanced AI-powered technology that works with your files.
On top of that, the process won't ever be a problem for you and other beginners since it offers a neat and easy-to-understand interface. You will be amazed that by just looking at it, you will already discern the smooth process that it gives. Therefore, to intensify the procedure, here are the guidelines for editing video contrast.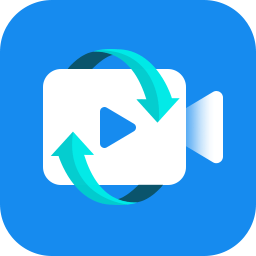 Vidmore Video Converter
Smooth contrast settings that freely set the perfect contrast for your video.
Advanced AI and acceleration technologies that edit video files robustly.
Full support of 1080p and 4K videos.
Comprehensive range support of more than 200 different video types.
Customizable presets for the enhancement of the output.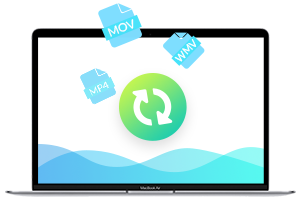 How to Set Video Contrast in Vidmore Video Converter
Step 1. Install the Video Editor
Please get your computer a copy of this video editing software. To do so, you can hit the Download buttons given above. After installing the software, launch it and proceed to the next step.
Step 2. Upload Your Video
On the main interface, go to its Toolbox menu. Then, choose and click the Color Correction option on the menu window. Then, proceed to import the video you need to fix once you click the plus sign in the next window.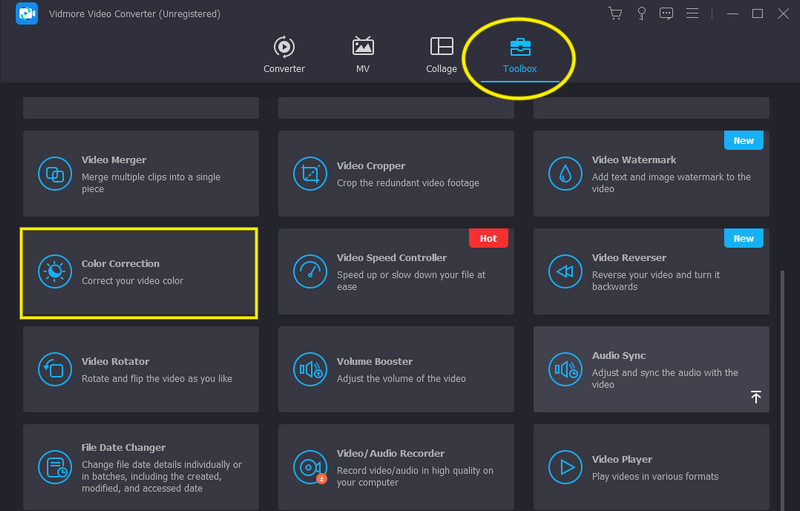 Step 3. Edit Video Contrast
Now, once you have uploaded the video, this editor will direct you to its parameters set-up window. From there, go to the Contrast preset selection located under the preview, and adjust it by sliding it left or right. Please note that if you slide it to the right, you will increase the contrast, and to the left, if you want to decrease it. Feel free to control the other parameter options you need to adjust.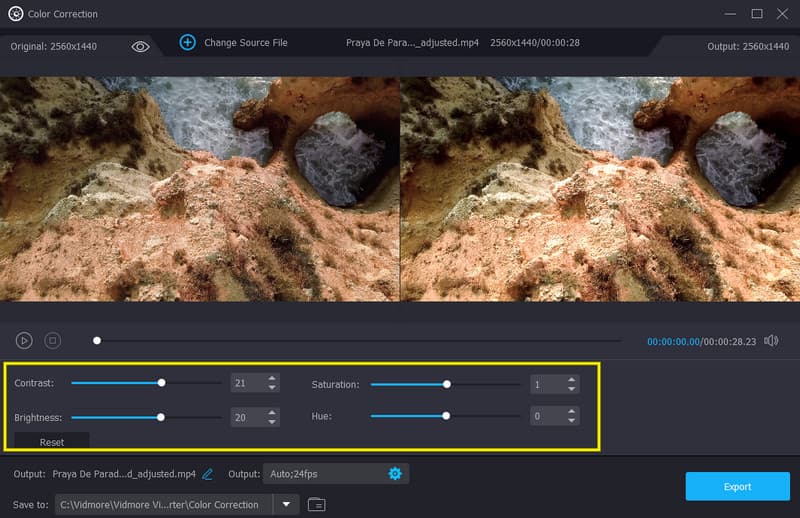 Step 4. Save the Contrasted Video
Finally, hit the Export button at the interface's bottom part. Then, you will see that the quick exportation process will start, and you can already enjoy the video afterward.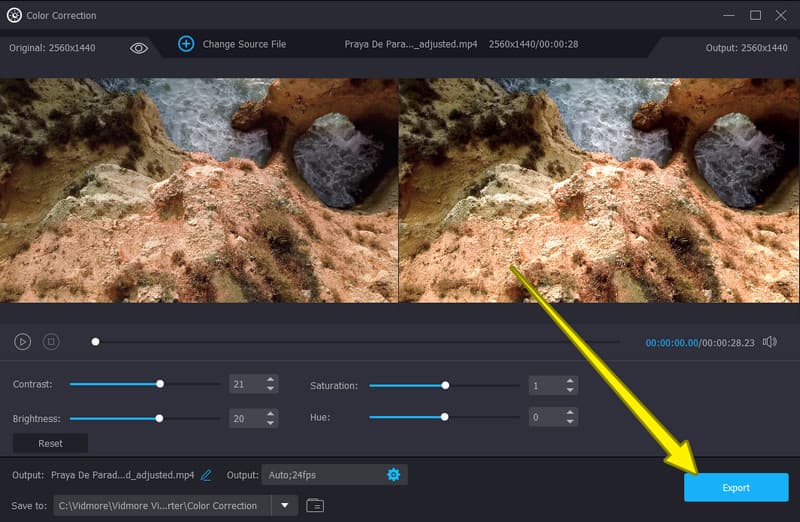 Part 3. Leading Video Contrast Editors Online
1. Kapwing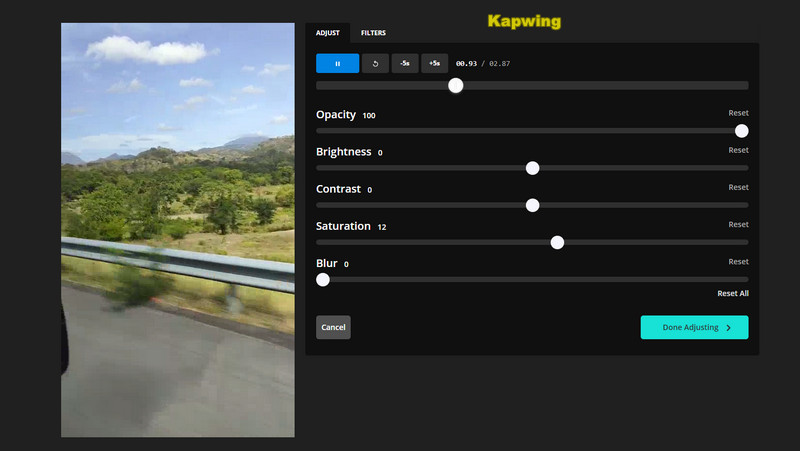 The leading video editor brightness contrast online is Kapwing. This web tool can fix the mix-contrasted video and turn it into your most expected output for free. Furthermore, Kapwing allows you to edit your video's brightness, saturation, opacity, and blur with its adjustment option. Aside from that, this online tool offers many more beautiful and powerful features, like the subtitles record, elements, templates, layers, significant transitions, text, and many more. Unfortunately, while Kapwing extends its generosity, still this great tool comes with banes that you can quickly notice while using it, especially its free version. Such banes are the exclusive MP4 format for their video outputs and the watermark embedded in them.
Pros:
This tool uses AI technology.
It comes with a variety of elements and figures that you can add to your video.
It has a background remover and other amazing features for free.
It is easy to use.
Cons:
Limited media format output available.
The outputs are watermarked.
2. VEED.IO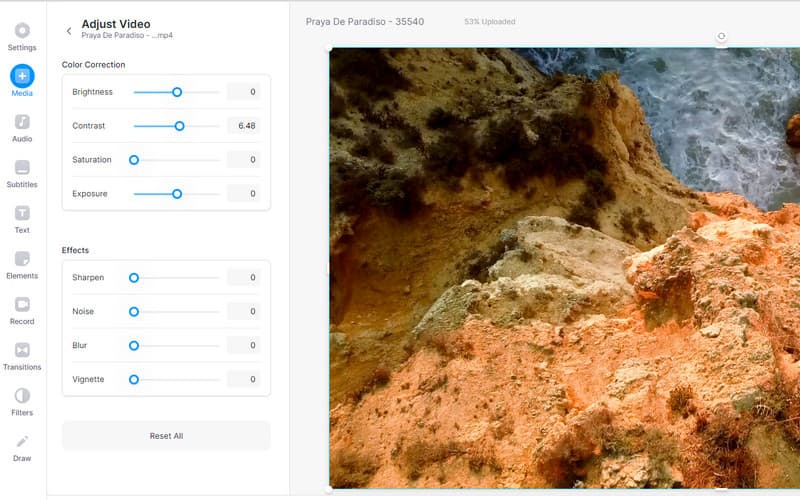 VEED.IO is the other online video contrast editor that you shouldn't miss using. This web-based tool offers a neat, professional, and easy process when it comes to fixing video saturation. Tag, along with this function, are the various options within its color correction and effects presets. Aside from that, this tool provinces vast selections for transitions, filters, elements, and many more. VEED.IO is one of the thousands of online video editors that offer various free tools. Imagine you can also utilize essential tools for cropping, looping, flipping, audio removing, screen recording, and resizing your video files. However, as mentioned previously, free online tools still come with limited functionalities, and so does VEED.IO.
Pros:
Hundred of tools and features are available.
It is so easy to use.
It fixes the saturation and corrects the color efficiently.
Cons:
The free version only allows you to export low and standard quality.
It only exports MP4 format for free.
The free version exports watermarked outputs.
Part 4. FAQs about the Video Contrast Editors
What shall I use to edit video contrast on iPhone for free?
If you want to edit the contrast of your video using your iPhone, you can use the Photos App. It is an app that will not require your installation and payment.
Can I use the online contrast editors using my Android?
Yes. However, the process of using online tools is far smoother when used on a desktop than on a mobile.
Which contrast editor produces a lossless quality?
All of the presented tools produce good-quality outputs. However, Vidmore Video Converter is far much better than the online tools since it gives full functionality as software.
Conclusion
You can use the video contrast editors here in the post for you to have your personal experience with them. Hence, if you don't have all the time to try all of them, at least try Vidmore Video Converter and expect more than what we mentioned about it.