Tutorial to Add YouTube Video Watermark to Your Favorite Videos
YouTube is designed to publish and share various video content, including how-to videos, reaction videos, product reviews, fan videos, and blog blogs from celebrities and everyday users. Every day, millions of people upload videos to YouTube. So, in order for you to stand out from the other millions of would-be YouTube stars, you need to have a distinctive and captivating watermark for your videos.
The addition of a watermark to your YouTube video can help your content look more professional and promote your business. In this post, we will discuss everything you need to know about YouTube watermarks and how you can add them to your favorite videos. Learn them and more after the jump.

Part 1. All Things You Need to Know about YouTube Watermark
1. Why do you need a watermark
A unique watermark makes your YouTube channel more professional-looking and provides copyright protection for the video. As a matter of fact, people are able to add their own watermarks or brand logos to videos by using the watermark tool that is included in YouTube itself. However, it is difficult to find, and most YouTube creators are unaware of how to use it.
2. YouTube watermark size
While the watermark itself has importance, the same can be said with the size of watermarks for YouTube videos. In other words, the size of the YouTube branding watermark is a factor that has a significant role in the expansion or contraction of brand recognition. In addition to safeguarding the video, this draws the attention of viewers to the specific brand that has been brought up in the context of the clip.
Part 2. How to Add a Watermark to All Existing YouTube Videos
Suppose you simply want to experiment with the watermark function that YouTube offers to add a watermark to your video. In that case, you can do so by following the guidelines that are provided below. This feature is hidden deep within the channel's configuration options.
Step 1. Begin by going to your channel on YouTube, and while there, select the icon that represents your profile. Navigate to Settings, then click the link button that says YouTube Studio. You should see a menu bar on the left-hand side of the interface.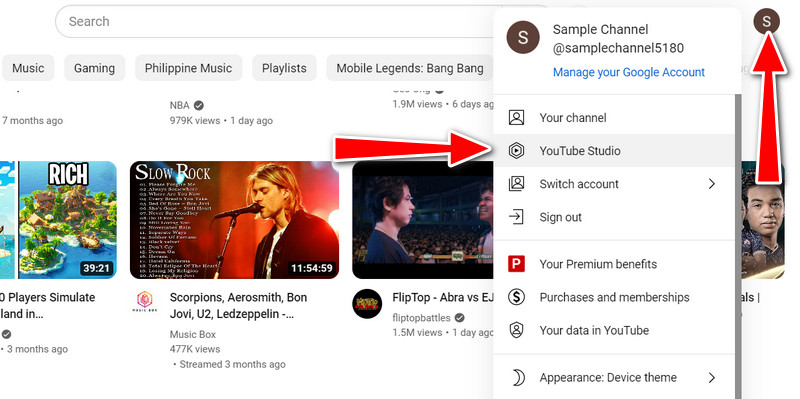 Step 2. From here, tick the Customization icon. Then, you will see several tabs on the next window. Now, go to the Branding tab. After that, you will see options to edit your profile picture, banner image, and video watermark.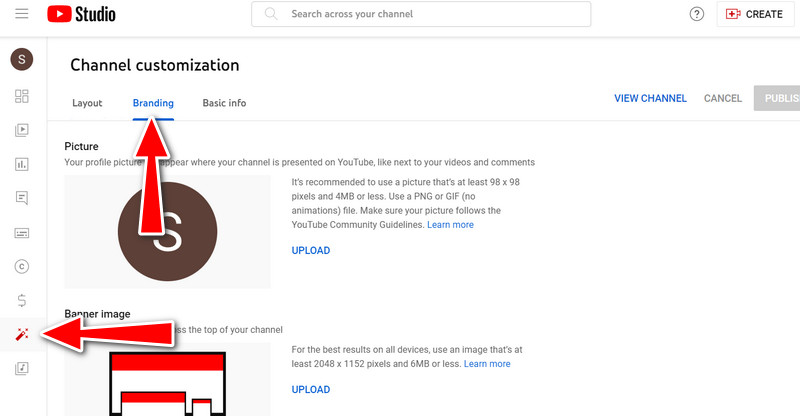 Step 3. Tick the Upload button associated with the Video Watermark. Also, be guided by the requirements of the watermark, including the size and the format of the picture.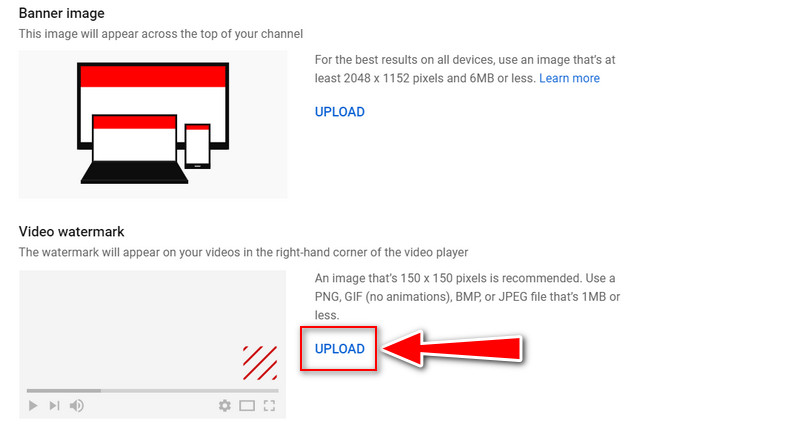 Step 4. Crop the photo, and hit the DONE button to confirm the operation. Then, you are done. That is how to make a watermark for YouTube videos.
Part 3. How to Add a Watermark to YouTube Videos Before Uploading
You can also learn how to add a watermark to YouTube videos before uploading with a great desktop tool. Vidmore Video Converter is a video editing software that makes it simple to include a company logo into a video uploaded to YouTube. You have the ability to add a variety of watermarks in a variety of frames, change their size and duration, and define their position. You will have more leeway to personalize your watermark.
Because it is also a video editor, you won't be limited to only including a watermark or logo when rendering your video. Instead, you'll have access to a wide variety of excellent rendering options. You can, for example, remove segments that aren't needed, crop the screen, add captions, apply special effects and filters, and make use of a variety of other sophisticated tools. Apply these simple steps on how to add a watermark to YouTube videos using this flexible video editing program.
Step 1. Download and install Vidmore Video Converter
Please click the Free Download button to get the software. Choose the installer that is compatible with your computer's operating system. After that, you can begin using the software. Continue by exploring the app's features to learn how to utilize them.
Step 2. Import a video file
Then, from the program's main interface, click the Add Files button and select the video to which you want to add a watermark. Then, add your desired video.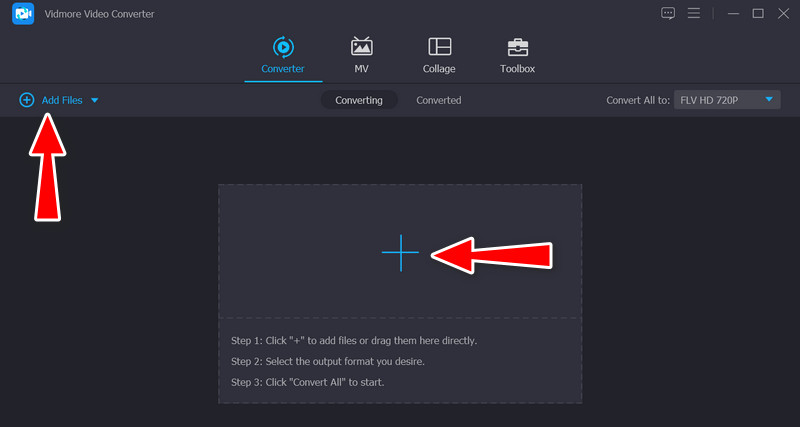 Step 3. Put a watermark on the video
To add a watermark to an existing clip, go to the main interface's Edit tab and then the Watermark sub-menu. Text and images can both be watermarked here. You can also completely customize the watermark settings.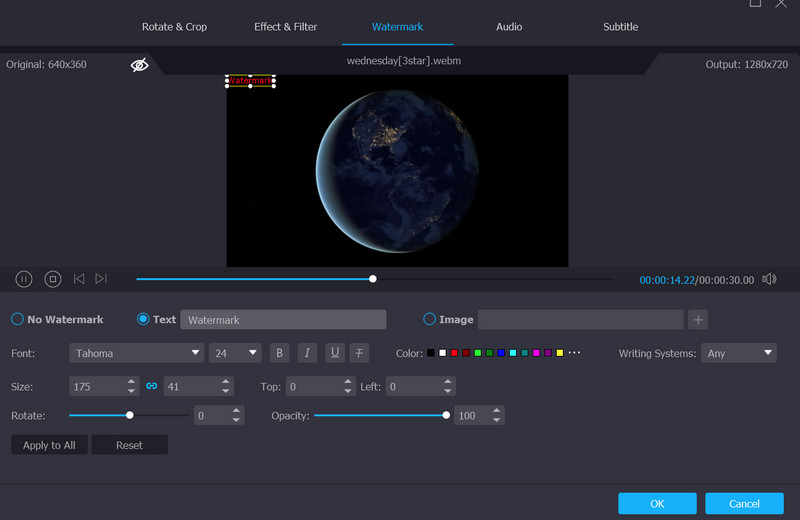 Step 4. Confirm the operation to finish
When you're done adding a watermark to a video, click OK to exit. You will see that the editing is applied when the magic wand button is shaded. Choose the format to which you wish to convert all of your videos before clicking the Convert All button.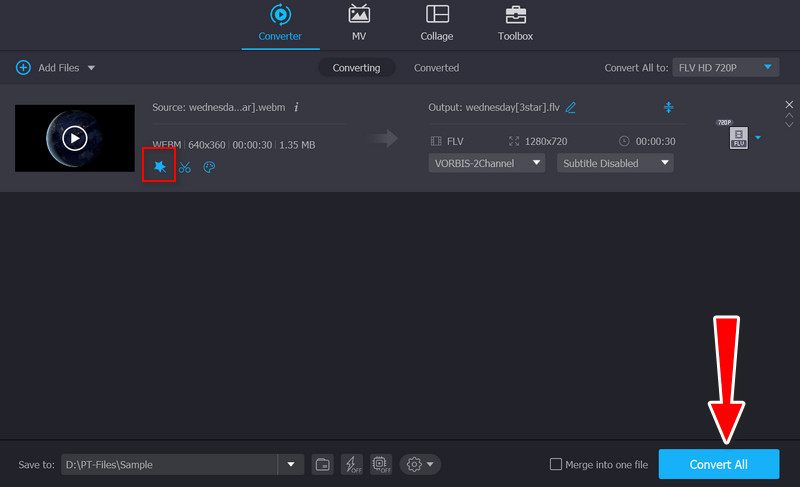 Part 4. FAQs about YouTube Watermark
How do I add a watermark to my YouTube videos on Android?
You can use Android applications, like Video Watermark. It is compatible with almost all video file formats. Also, the program is pre-populated with ready-to-use watermark templates.
How can I add watermarks to videos online?
Online tools, such as Kapwing, can help you add watermarks to your videos. However, it leaves a watermark on your exported videos. Nevertheless, you can upgrade to its premium account to remove the watermark.
How can I enable the Branding feature on YouTube?
You can follow the guidelines provided above. Meanwhile, it is noteworthy to note that the Branding feature is available to YouTube accounts that haven't earned copyright strikes or community warnings.
Conclusion
When you publish your movies on the internet, anyone can download and use them in their own projects. While you can't completely prevent this from happening, you can at least let viewers know who owns your movie by putting a YouTube watermark on your video. The above ways and methods can assist you in doing just that.