Android DVD Player – 3 Best Methods to Play DVD Movies on Android
When you are on a business trip, how to play your favorite DVD movies on a Samsung Android tablet? Of course, Android phones do not have a DVD drive to playback the disc directly. You should choose an Android DVD Player with an external DVD drive.

But an Android DVD Player, such as External DVD Drive OTG Player should be complicated in settings and high in price. What should be the best Android DVD Player alternative to enjoy the DVD movies on an Android device? Just learn more details from the article.
Part 1: Android DVD Player: External DVD Drive OTG Player
External DVD Drive OTG Player is an Android DVD player that is packed with complete compatibility for an external Samsung drive. It enables you to view your favorite movies on the go and with the highest quality, customize the different visualization options, and play most of the DVD movies on Android.
Step 1: Make sure to get an external DVD drive that has a Y USB-A cable. Connect the external DVD Drive OTG Player to the Android phone and the USB connector on the Y cable.
Step 2: Open up the tray and hold down the eject button. When you get the lights to turn on that indicates the DVD drive has entered USB flash mode. Place the DVD into the Android DVD Player and close it.
Step 3: After that, you can find the drive from the file manager app on your Android phone. Make sure there is enough space when you play the DVD within the Android phone.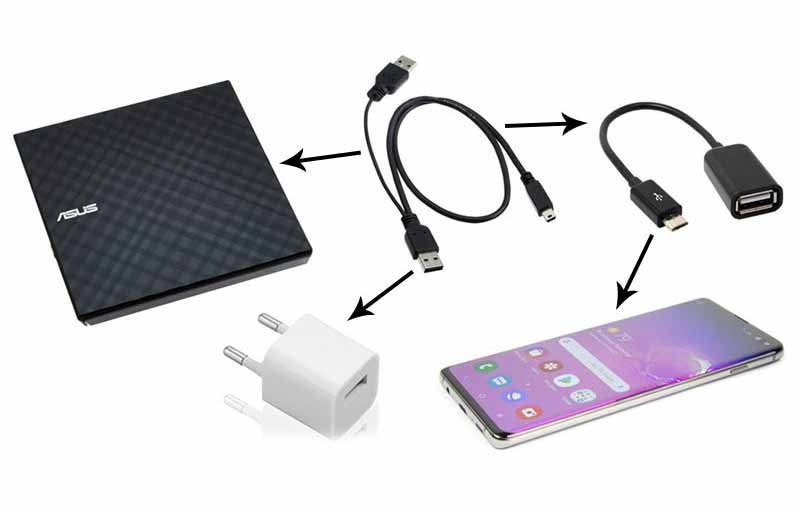 Part 2: Android DVD Player Alternative to Extract DVD Videos
To play the DVD movies on Android, you can extract the movies from DVD to an Android-compatible format. Vidmore DVD Monster is a nice choice to rip DVD into video and audio formats. It is one of the best Android DVD player alternatives that equipped with a leading DVD decryption algorithm and supports ripping almost all DVD movies.
Convert your DVD movies to a digital format for Android devices.
Trim segments from DVD and save the files as new video clips.
Adjust brightness, contrast, saturation, and hue of the movie picture.
Choose a desired audio track to play DVD movies on Android.
Step 1: Launch the Vidmore DVD Monster on your computer after installation. Click the + icon to analyze your computer to find DVD videos automatically. Of course, you can also choose the Load DVD button to select the desired DVD into the program.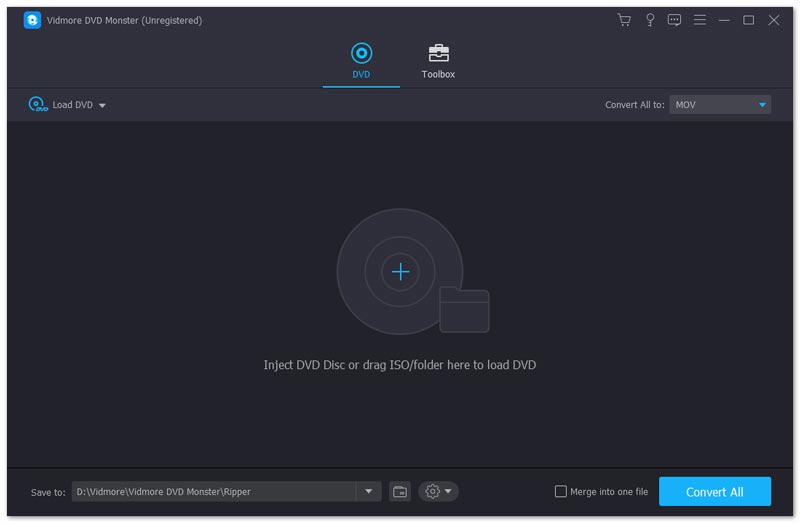 Step 2: Once you have imported the DVD, you can select the output format as MP4 from the Video tab or even the Samsung preset from the Device tab on the right of each video bar. Moreover, you can also tweak the frame rate, bitrate, and more other parameters.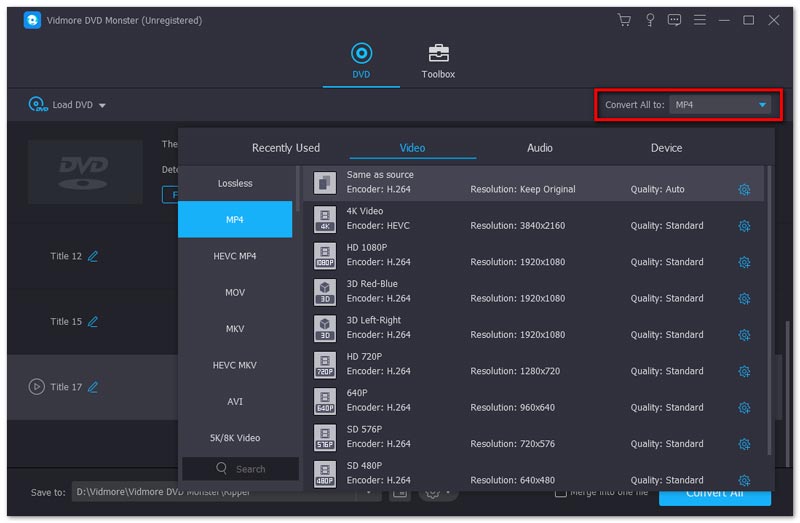 Step 3: You can click the Convert button to convert DVD to Samsung Android compatible formats. Just connect your Samsung phone to the computer via the computer. You can use any media player as the Android DVD Player to enjoy the DVD movies.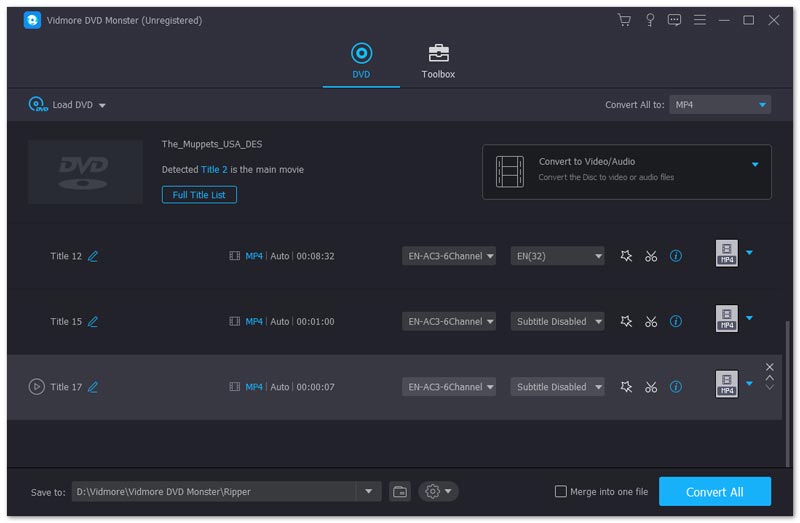 Part 3: Android DVD Player Alternative to Mirror DVD Movies
Is there an easy method to play DVD movies on an Android phone without extra payment? If you can enjoy the DVD on your computer, you can mirror the screen of your computer to an Android phone. Vidmore Player is a full-featured DVD player for Blu-rays, DVDs, and 4K videos.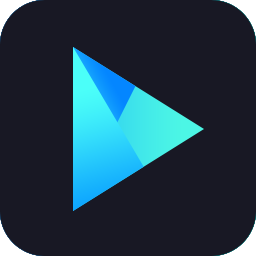 Vidmore Player
Guarantee a smooth playback of DVD movies without lagging.
Control the menu, title, chapter, playback, and volume freely.
Provide quick navigation to go to your desired chapter swiftly.
Provide a shortcut key to take a quick snapshot while watching.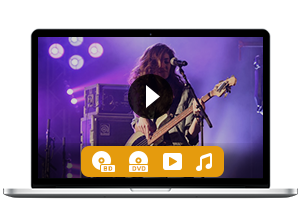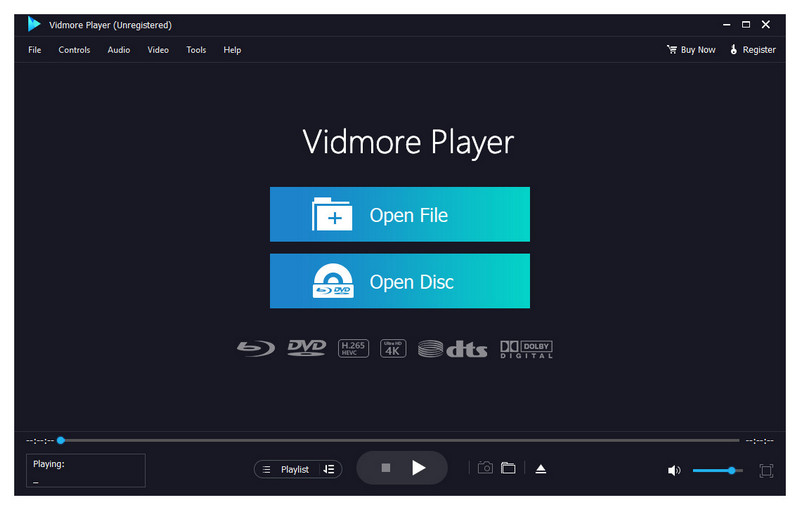 Part 4: FAQs about Android DVD Player
1. How to Connect an Android Phone to a Car DVD Player?
To connect an Android phone to your car DVD player, Bluetooth is the desired choice. Just enable the Bluetooth on your Android on Network Connections of the Settings app. Then make your Android device visible. Set your car stereo to find the device, and you will be prompted to enter your PIN. Once connected, you can enjoy playing your DVD wirelessly.
2. Is there any Remote App for my Sony DVD Player?
Yes. If you need a remote app for your Sony DVD player, you can download the Media Remote app, which you can find on the Android market. Then you can control your Sony DVD player freely. It should be one of the best Android DVD Players to enjoy DVD movies remotely.
3. What are the Best Android DVD Players?
Here are 5 best Android DVD Players, RCA 10 inches tablet & portable DVD player combo, Hitachi LG GP96Y multi-OS external DVDRW, FANGO 10.1 inch portable DVD player/Android Wi-Fi touch screen tablet, and JVC KW-V66BT Apple CarPlay Android Auto DVD/CD Player.
Conclusion
If you want to play a DVD video on an Android tablet/phone, especially when you are on the go. You can use the Vidmore DVD Monster to rip DVD movies to play on this Android DVD player. Of course, you can also play movies on your computer with Vidmore Player, which has advanced functions and multiple futures.