How to Record PUBG Kills on Windows, iPhone and Android Easily
PlayerUnknown's Battlegrounds (PUBG) is a worldwide online multiplayer battle royale game. You must see many PUBG videos on social media channels. If you want to share your memorable PUBG kills and highlights, you can screen record on PUBG mobile or PC. No matter you want to record most kills in PUBG mobile or desktop, you can get the complete PUBG recording tutorial here.

Part 1: How to Record PUBG on PC
If you want to play PUBG with larger display screen, you can download PUBG PC version. Consequently, you need a screen recorder that can record PUBG kills on Windows PC without lag. During this time, you can run Vidmore Screen Recorder to record HD video and audio from PUBG. Moreover, you can add webcam overlay to record PUBG with your face and voice. It is supported to trim the recorded PUBG stream kills to remove unwanted part. Later, you can share the PUBG recording in one stop.
Record PUBG highest kills on PC by common options and hotkeys.
Add your sound and image into the PUBG live gameplay recording.
Add text, arrow, shapes and more drawing tools to the PUBG recording video and screenshot.
Record the PUBG game screen and save PUBG highlights to media platforms.
The gameplay recorder software works with Windows 10/8.1/8/7.
Step 1: Launch Vidmore Screen Recorder. Choose Video Recorder in the main interface. Thus, you can get PUBG world records and highlights within the program.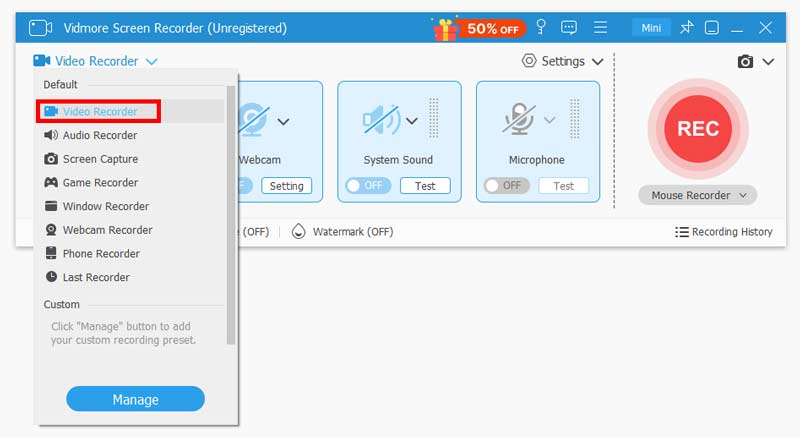 Step 2: Enable Display and System Sound to record PUBG video with audio. You can enable Webcam and Microphone to record PUBG kills with your commentary based on your need.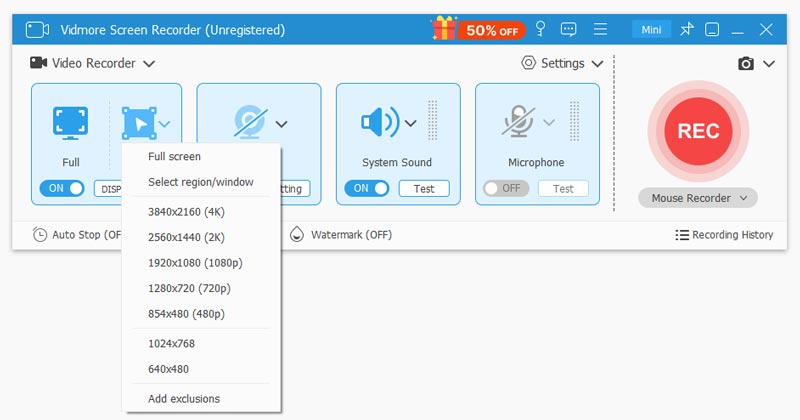 Step 3: Click REC to start recording PUBG game video. You can record steam statistics on PUBG with Pause and Resume buttons. Click the Camera icon to take a screenshot on the PUBG highest skill record.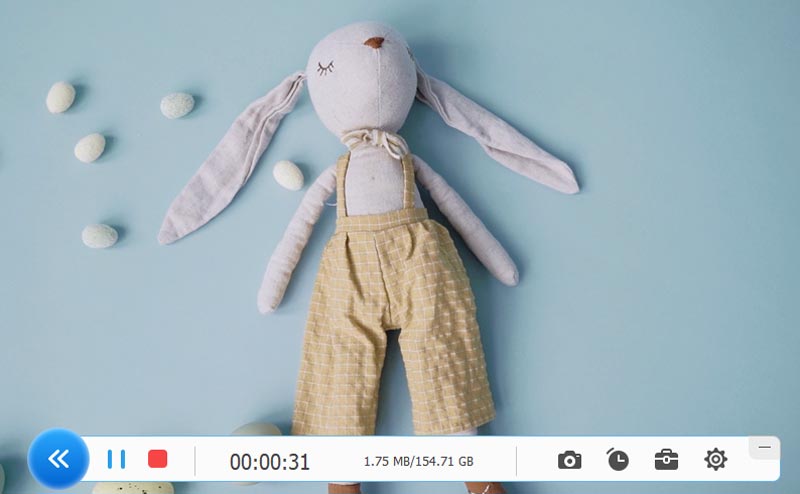 Step 4: Click Stop to stop recording on PUBG. You can click Play to preview the PUBG game recording video. What's more, you can trim the recorded PUBG highlights within the Preview window.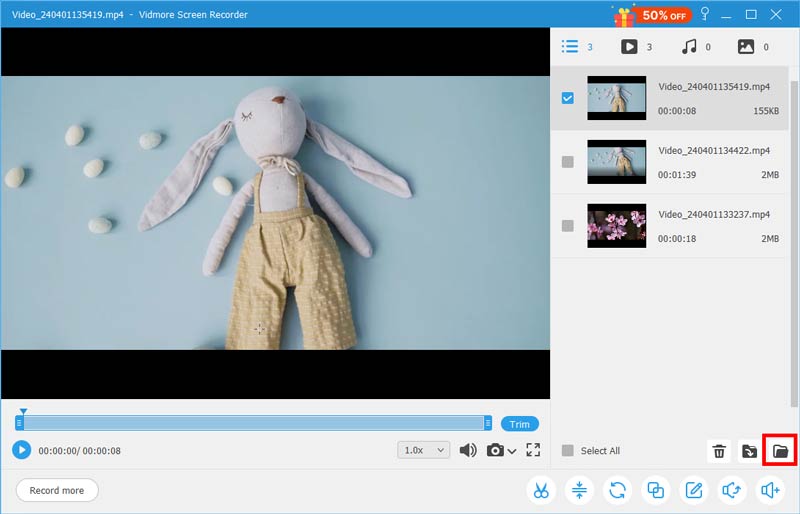 Step 5: Now click Save to export and save the PUBG gameplay with audio. In the Recording History window, you can share PUBG kills directly.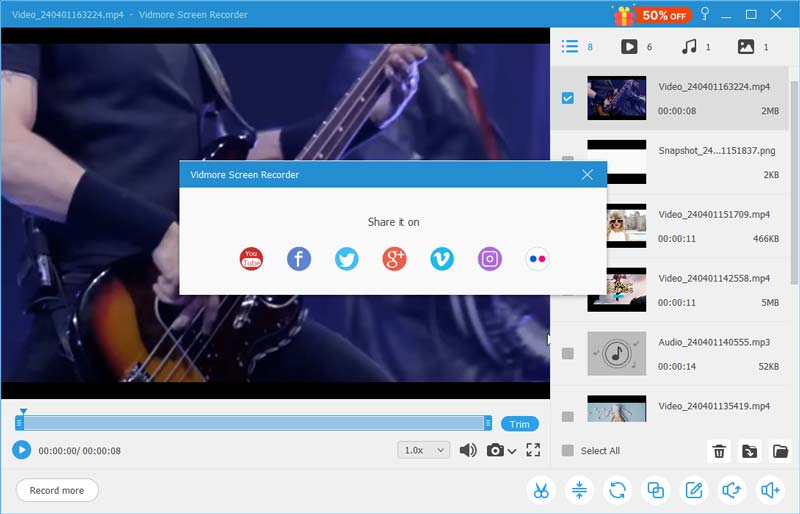 Part 2: How to Record PUBG on iPhone
If you want to record PUBG mobile on iOS devices, there is no need to install any screen recorder app. Just make sure you are running iOS 11 and later versions. After that, you can record PUBG mobile world kills on iPhone with iOS screen recording.
Step 1: Open the Settings app. Tap Control Center. Choose Customize Controls. Then tap the + icon before Screen Recording.
Step 2: Pull up Control Center and tap the Record option. Choose Record Screen or Record Screen and Microphone in the popping-up dialog.
Step 3: Play PUBG mobile game as usual. iPhone will start recording PUBG after the 3-second countdown.
Step 4: Tap Stop to stop recording PUBG on iPhone. You can get the recorded mobile kills in PUBG mobile from the Camera app.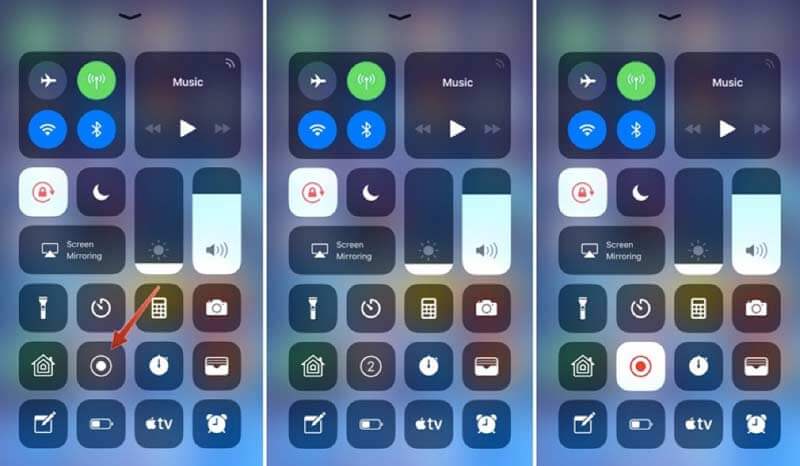 Part 3: How to Record PUBG on Android
If PUBG highlights auto capture is not working, you can use Android screen recorder apps to record PUBG gameplay. This section will set Google Play Games as an example.
Step 1: Open the Google Play Games app.
Step 2: Tap Record Gameplay on the main menu.
Step 3: Tap the Record option near PUBG mobile.
Step 4: Choose the PUBG gameplay recording resolution and then choose Next.
Step 5: Tap Launch in the popping-up message to confirm.
Step 6: Choose Record to record PUBG mobile on Android. Later, you can save or share the PUBG recording video.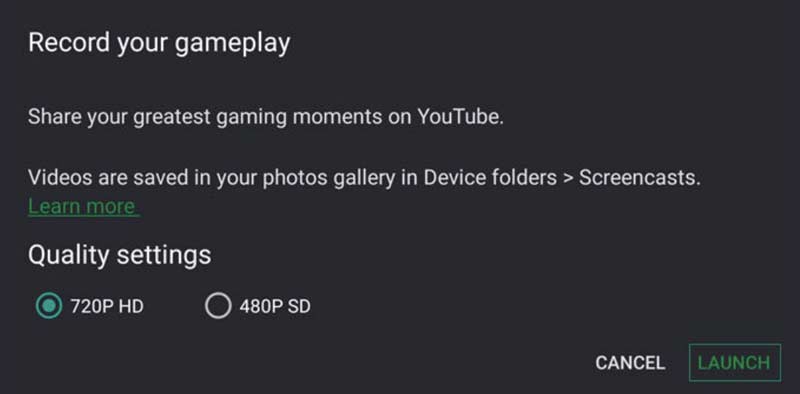 If you want to record PUBG game with webcam overlay, using Vidmore Screen Recorder is a good choice. You can screen record PUBG game and your commentary at the same time. Moreover, you can apply drawing tools and use the video trimmer to quickly edit the PUBG screen recording video. Just feel free to download the program whenever you want to record gameplay.