How to Record TF2 Gameplay Video on Windows and Mac Smoothly
Team Fortress 2 is a multiplayer first-person shooter game available on Windows, Mac and more. Different from common games, Team Fortress 2 requires a lot of the computer's performance. If your computer is slowing due to gameplay recording, you had better replace the TF2 game recorder with a new one. This article introduces the detailed steps to record HD video and audio from Team Fortress 2 on your computer. Whatever, if you want to record TF2 without lag on PC or Mac, you can continue reading to find the answer.

Part 1: Best Team Fortress 2 Game Recording Software
You can see many TF2 highlights on YouTube and other video-sharing platforms. If you want to share your impressive TF2 moments, you can use Vidmore Screen Recorder to record and share TF2 gameplay in one stop. With the advanced AMD and NVIDIA hardware acceleration, you can record Team Fortress 2 gameplay up to the maximum 60 FPS without lag. All the motion images from the Team Fortress 2 gameplay video can be captured.
The lightweight interface and flexible game recording features are friendly to all users. For instance, if you want to screen record on TF2 suddenly, you can press the premade hotkeys to start, pause, resume and stop recording. It is also supported to take a screenshot on the live Team Fortress 2 gameplay. Moreover, you can use on-screen drawing tools and video trimmer within the TF2 game recorder. It is enough to capture TF2 live stream gameplay for sharing or offline playback.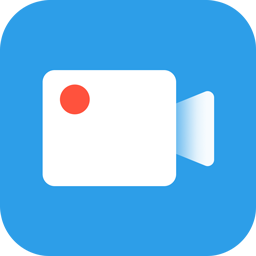 Vidmore Screen Recorder
Record HD TF2 game video and audio seamlessly and smoothly.
Add webcam overlay and microphone voice to your TF2 recording video.
Minimize CPU, GPU and RAM while recording TF2 gameplay.
Save the TF2 recording file as MP4, MOV, AVI, WMV, MP3, M4A and other popular formats.
Share TF2 game video to YouTube, Facebook, Twitter, Vimeo and more.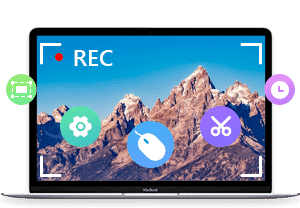 Part 2: How to Record Team Fortress 2 Gameplay Perfectly
If you want to record Team Fortress 2 game video, you can do as the following tutorial shows. This section will show you how to record game video from Team Fortress 2 with audio. You can also record Team Fortress 2 video or audio only within the program.
Step 1: Run video recorder for TF2
Free download, install and launch Vidmore Screen Recorder. Choose Video Recorder in the main interface. It can be your Team Fortress 2 recorder.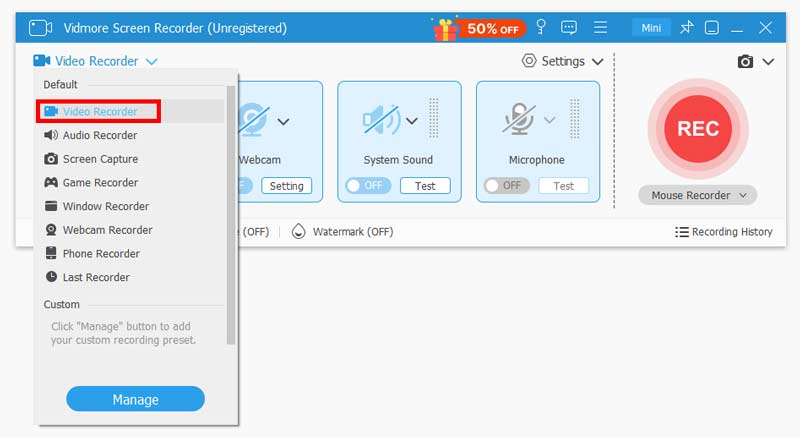 Step 2: Prepare for TF2 game recording
Set the screen capture area as full screen, TF2 window or more. Later, turn on System Audio to record TF2 video with audio. You can also enable Microphone to record TF2 game audio and your voice together. If you want to add your face into the TF2 recording, you can turn on Webcam as well.

Step 3: Adjust recording settings
Click the Menu icon on the top. In the Preferences window, you can change output video format, set hotkeys, enable mouse effects and other screen recording features. You can customize TF2 game recording settings within the window. Then click OK to save changes.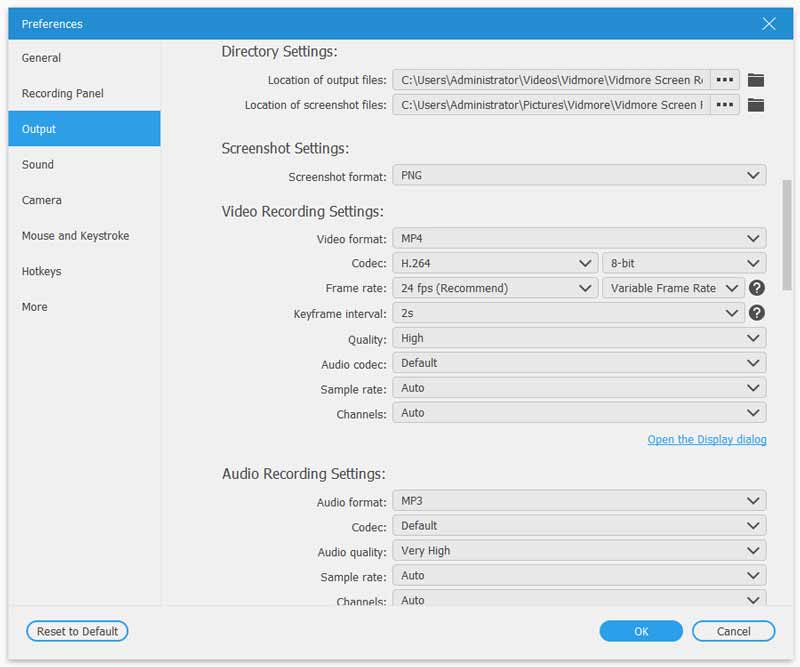 Step 4: Record the live game from TF2
When you want to start recording on Team Fortress 2, you can click the REC option or press the hotkey. It is okay to pause and resume recording game from TF2. Moreover, you can click Edit to draw on the TF2 recording video or screenshot.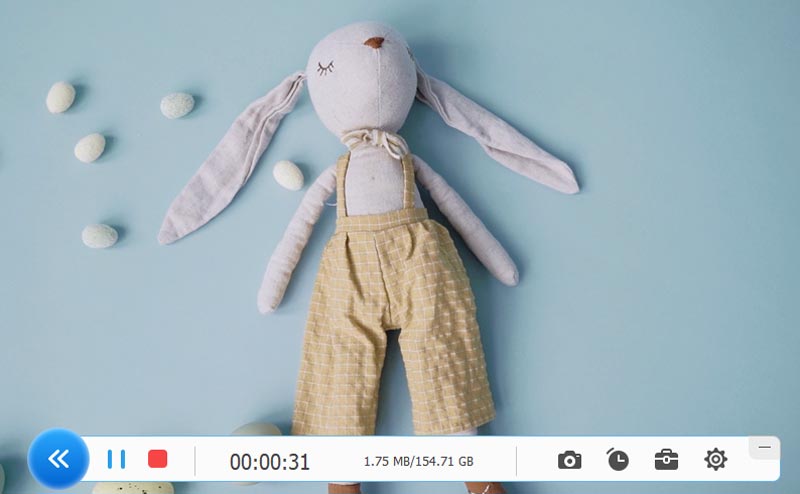 Step 5: Save TF2 game video
Click Stop to stop recording on Team Fortress 2. You can click Play to preview the recording file in the Preview window. Use the video trimmer to trim the TF2 game video if necessary. At last, click Save to export and save your Team Fortress 2 recording file.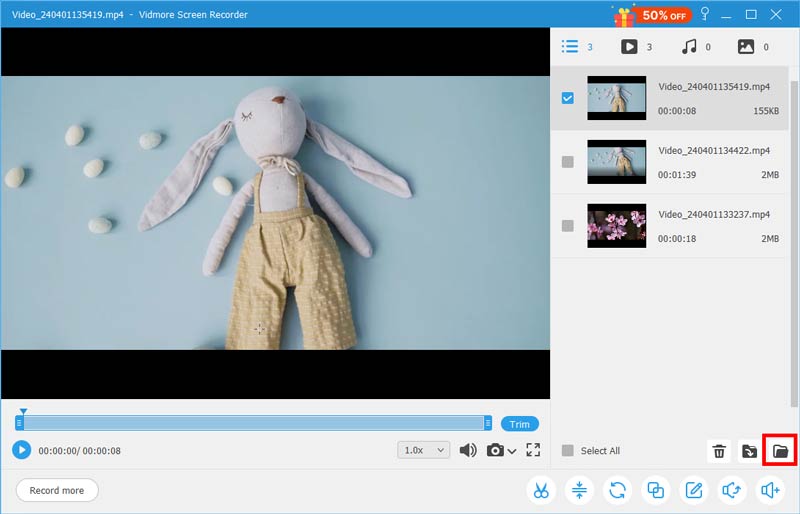 Step 6: Share TF2 gameplay recording to YouTube
You will be in the Recording History window by default. Highlight the recording file to unhide options. Click Share to share TF2 to YouTube and other platforms. In addition, you can rename, delete, play and navigate the file as well.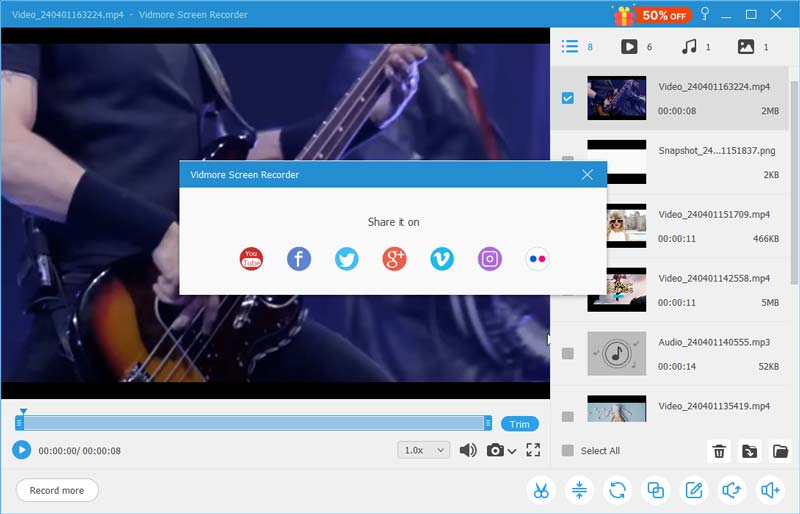 No matter you want to save or share your TF2 game recording, you can use Vidmore Screen Recorder to record and export TF2 gameplay with ease. The gameplay recorder allows users to record the game video while playing. Even though you are a beginner, you can screen capture TF2 game smoothly and timelessly.