Capture Epic Moments: Best Valorant Clip Recorders Gaming Highlights
Are you ready to take your Valorant gameplay to the next level? If so, you'll definitely want to learn how to record Valorant gameplay and share your most epic moments with your friends and followers. Luckily, recording your Valorant gameplay is easier than you might think, and can be done in just a few simple steps.
In this guide, we will walk you through the process of setting up your recording software, adjusting your settings, and capturing your most exciting gameplay highlights. Whether you're looking to improve your skills, share your best moments with others, or just re-live the thrill of your victories, recording your Valorant gameplay is the perfect way to take your gaming experience to new heights. So let's dive in and get started!

Parat 1. 5 Valorant Recording Software Reviews
These are just a few examples of the many recording software options available for capturing your Valorant gameplay. Each one has its own features and benefits, so be sure to choose the one that best suits your needs and preferences.
1. Vidmore Screen Recorder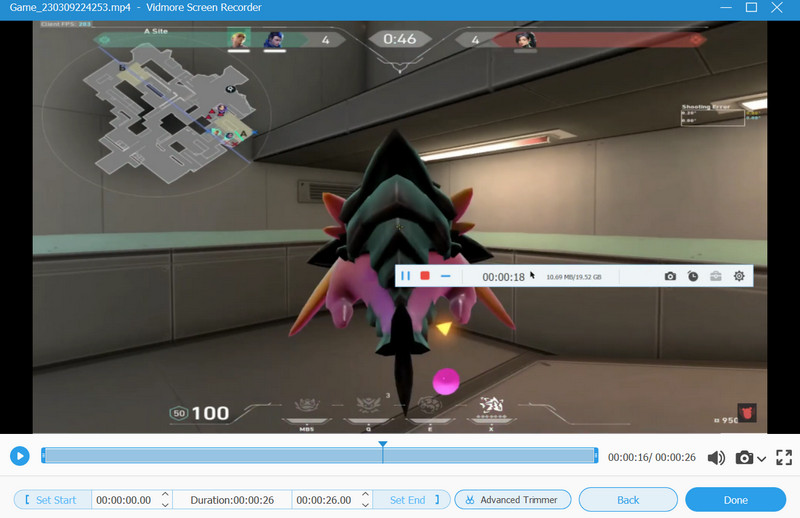 If you are on a hunt for a powerful and user-friendly screen recorder to capture your epic Valorant gameplay, Vidmore Screen Recorder is your best pick. This cutting-edge Valorant video recorder is specifically designed to capture your Valorant gameplay in stunning quality, with advanced features like customizable frame rates, multiple recording modes, and real-time editing tools.
With it, you can easily record your Valorant gameplay with just a few clicks, and then share your highlights with your friends, followers, or gaming community. Whether you're a casual player or a professional streamer, Vidmore Screen Recorder has everything you need to elevate your Valorant gameplay and create engaging content. That being said, here are the steps on how to record your gameplay using this program: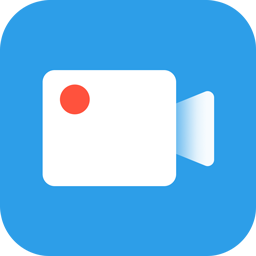 Vidmore Screen Recorder
High-quality video recording
Flexible recording options
Game recording mode
Multiple recording modes
Easy-to-use interface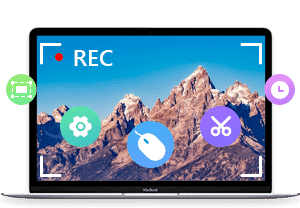 2. OBS Studio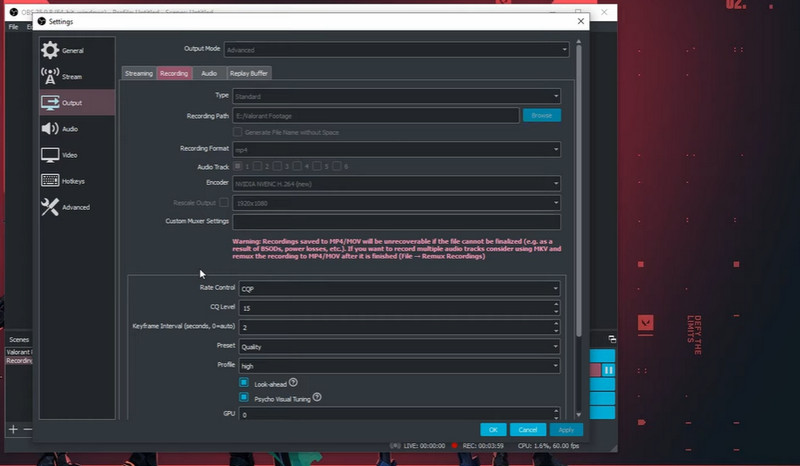 OBS Studio is a free and open-source software that offers advanced features for recording and streaming your Valorant gameplay. With OBS Studio, you can customize your recording settings, including video and audio quality, frame rate, and bitrate, to ensure the best possible recording quality. Additionally, OBS Studio allows you to capture your Valorant gameplay in full screen or windowed mode, and you can even add overlays and other visual effects to your recordings.
Besides recording, OBS Studio also supports live streaming to platforms like Twitch, YouTube, and Facebook. Above all, this best game recorder for Valorant allows you to set up customizable hotkeys for various functions, such as starting and stopping recordings or switching between scenes.
3. Bandicam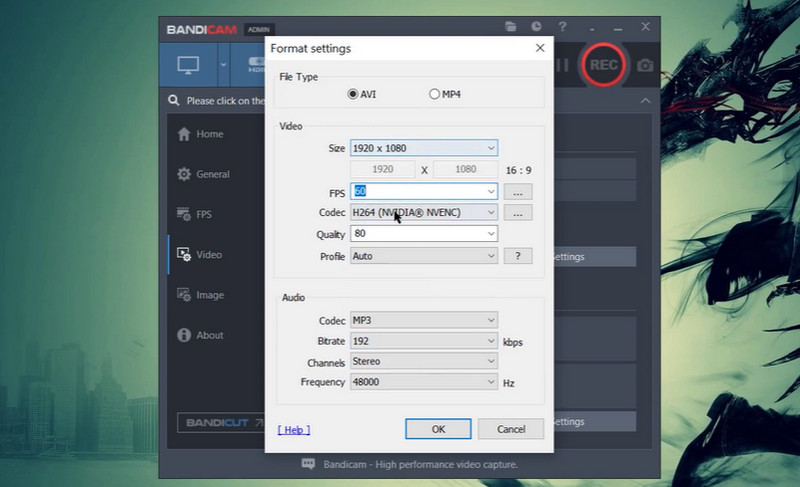 A lightweight recording software that allows you to capture your Valorant gameplay in high quality, with options to add annotations and overlay your webcam. With Bandicam, you can record your Valorant gameplay in high quality and at high frame rates, ensuring that your recordings are smooth and detailed. The software also supports real-time drawing and mouse effects, allowing you to highlight important elements of your gameplay or add annotations to your recordings.
Furthermore, the tool offers a range of customization options, including video and audio codecs, resolution, and recording duration. You can even schedule automatic recordings or set up a hotkey for quick and easy recording. This best Valorant recording software offers a range of advanced features that make it a great choice for recording your Valorant gameplay with ease and precision.
4. Nvidia Shadowplay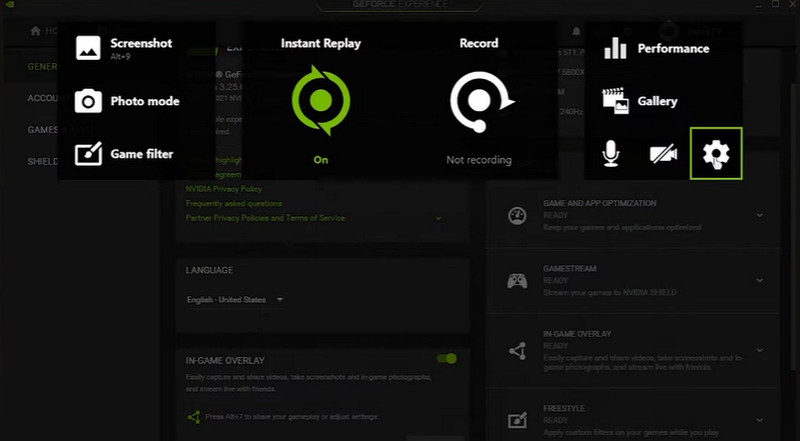 An easy-to-use software that comes with Nvidia graphics cards, allowing you to record your gameplay with minimal impact on performance. This app comes built-in with Nvidia graphics cards and offers a range of features that make it a great choice for capturing your most epic moments in Valorant. One of the key advantages of Nvidia Shadowplay is its low impact on system resources, which allows for seamless gameplay recording without any noticeable performance hit.
5. AMD ReLive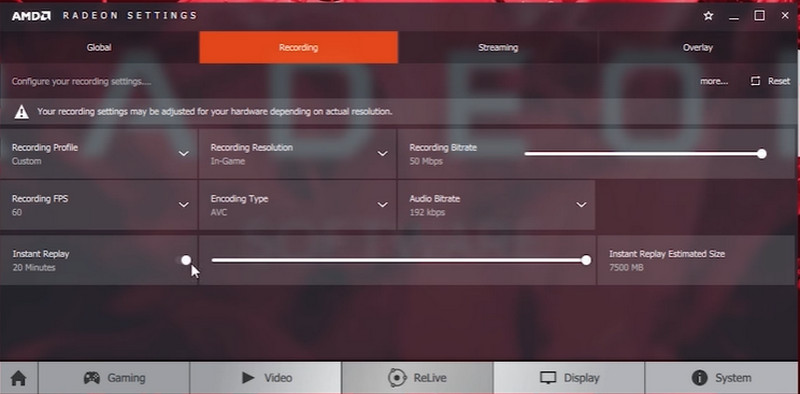 Similar to Nvidia Shadowplay, this software comes with AMD graphics cards and allows you to record your Valorant gameplay with ease. This feature-packed software is designed to offer gamers of all levels an immersive and seamless recording experience. Its ability to capture high-quality footage is one of its standout features. Whether you're recording or streaming your Valorant gameplay, you can be sure that your system won't skip a beat.
AMD ReLive also supports a range of customizable recording settings, allowing you to tweak your video quality, resolution, and other parameters to suit your needs. With the integration with AMD graphics cards, you can expect superb performance and optimization in the recording, perfect when you want Valorant kill record footage. Moreover, this app comes with a range of advanced features, such as instant replay and scene editing, which allow you to capture and customize your gameplay highlights to your heart's content.
Part 2. Comparison of the Reviewed Valorant Video Recorders
To help you choose the best one for your needs, we have compared the key features of five popular Valorant clip recorders in the table below: AMD ReLive, Nvidia Shadowplay, Bandicam, OBS Studio, and Vidmore Screen Recorder.
| | | | | | |
| --- | --- | --- | --- | --- | --- |
| Feature | Vidmore Screen Recorder | AMD ReLive | OBS Studio | Nvidia Shadowplay | Bandicam |
| Edit after Recording | Yes | No | No | No | No |
| Performance Impact | Moderate | Low | Low | Low | Low |
| Recording Quality | Excellent | Excellent | Good | Excellent | Good |
| Customization options | High | High | High | High | High |
Part 3. FAQs about Valorant Recording Software
Why do people use clip recorders in Valorant?
People use Valorant clip recorders to capture and share their best plays, highlight reels, and game-winning moments with friends, social media followers, or for personal entertainment.
How do I share my Valorant clips with others?
You can share your Valorant clips with others by uploading them to a video-sharing platform, such as YouTube or Twitch, or by sending the video file directly to your friends or social media followers.
Do clip recorders affect Valorant's performance?
Clip recorders can potentially affect Valorant's performance by consuming computer resources, such as CPU and GPU usage, which can result in lower frame rates or higher latency.
Conclusion
Valorant recording software is a valuable tool for players who want to capture and share their best moments in the game. While clip recorders may have an impact on game performance, most modern tools are designed to minimize this impact.