How can I Record Blu-ray Movies without Losing Quality?
Recording Blu-ray is actually very useful in daily life.
For example, sometimes when you watch a fantastic movie, you get so excited about the climax and want to share your feelings with everyone. But suddenly, you realize that you are playing a Blu-ray disc which is not easy to record and share through network. Then you may wonder how to record the movie clip.
And another example is making YouTube videos. Nowadays, making a reaction video or a movie review is such a hit on YouTube. With a Blu-ray recorder, you can easily capture the emotional reactions of people watching movie or add a voice-over of movie reviews to the recording in real time. However, you may wonder again which Blu-ray recorder is reliable and easy to use for both amateurs and professionals?
In this article, you will learn how to record Blu-ray to PC with a few simple steps. And even if you want to rip a Blu-ray disc to your hard drive, there will be a practical tool waiting for you below.

Part 1. How to Record Blu-ray on Windows/Mac
To record Blu-ray, the first thing you should do is to check if your computer has an optical disk driver. If not, then you will need an external BD-ROM to load Blu-ray discs on your computer. As for the recorder, we highly recommend you to use a professional screen recorder rather than the basic recorder provided by your system by default.
Vidmore Blu-ray Recorder, the best Blu-ray recording software for both Windows and Mac, allows you to record any movie or video with excellent quality. And the best part of it is that you can customize your own recordings with its marvelous feature. You can add a webcam window to your screen for creating Picture-in-picture (PiP) content or record your voice to the video during the process, which is especially convenient for YouTubers, vloggers and other video content creators to add personality to their videos.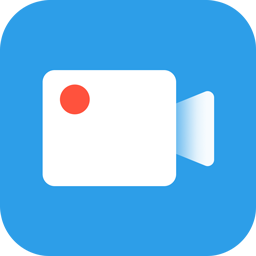 Vidmore Blu-ray Recorder
Record any Blu-ray movies you play on PC with high quality.
Record the movie sound and your own voice from microphone in real time.
Capture webcam videos while recording Blu-ray or HD DVD.
Support lots of output formats, such as MP4, MKV, WMV and even GIF.
Compatible with Windows 10/8.1/8/7 and Mac OS X 10.10 or above.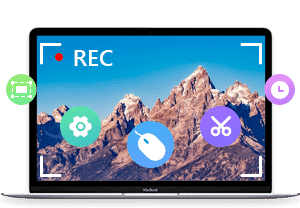 Step 1: Download Vidmore Blu-ray Recorder. Launch the recorder on your computer after installation. In order to change the default output video format, you need to navigate to the Menu. Then click Preferences and go to the Output tab. You can change the Video Format as you need.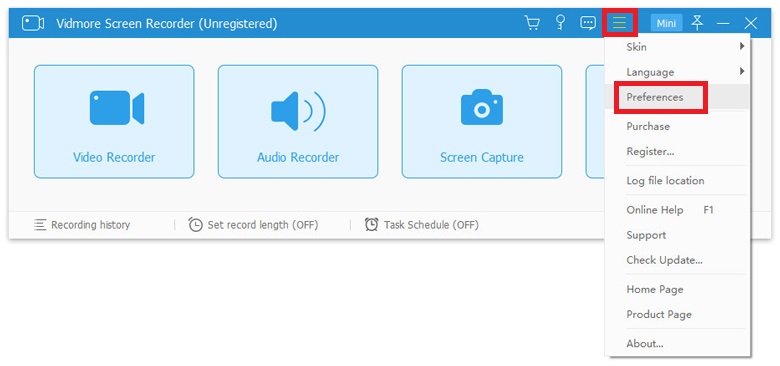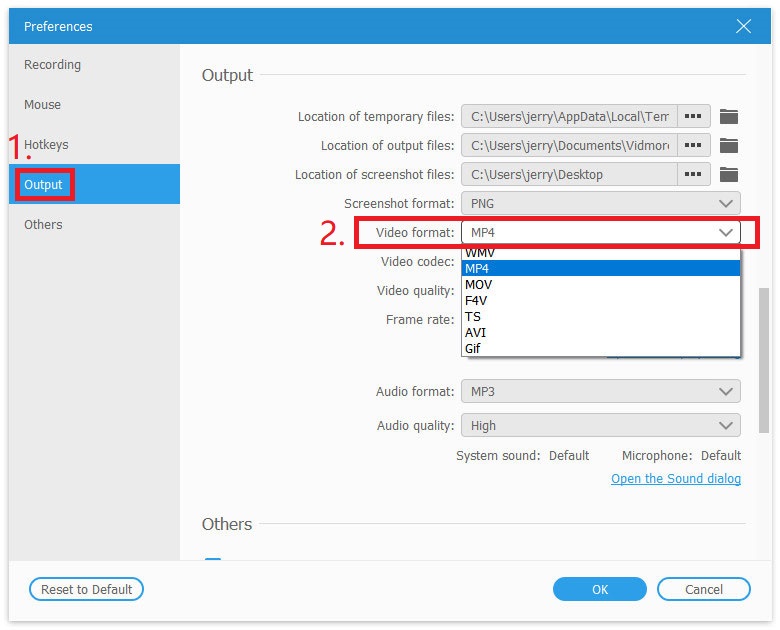 Step 2: Close the Preferences window and choose Video Recorder.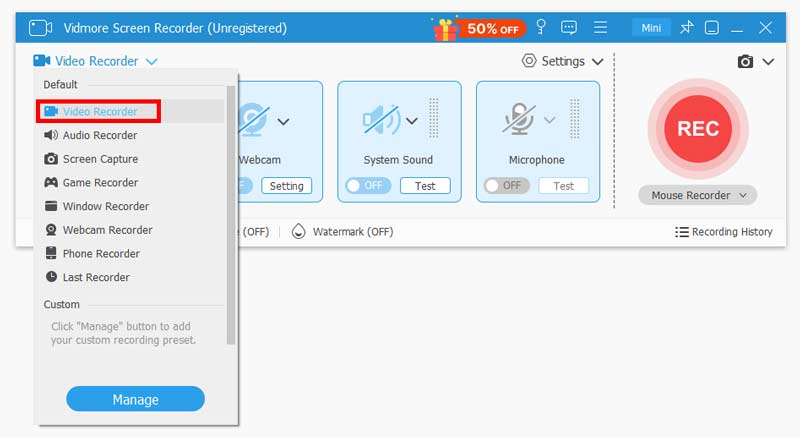 Step 3: You'd better choose to record Full screen to get a better image. Turn on the Webcam and Microphone, if you need. Then insert the Blu-ray disc that you want to record. Press REC to start capturing. And now you can play Blu-ray movie with full screen.

Step 4: During the recording process, you can take screenshots and add real-time drawing. Once you finish, please click the Stop icon.

Step 5: You can preview the recording and save it to your computer.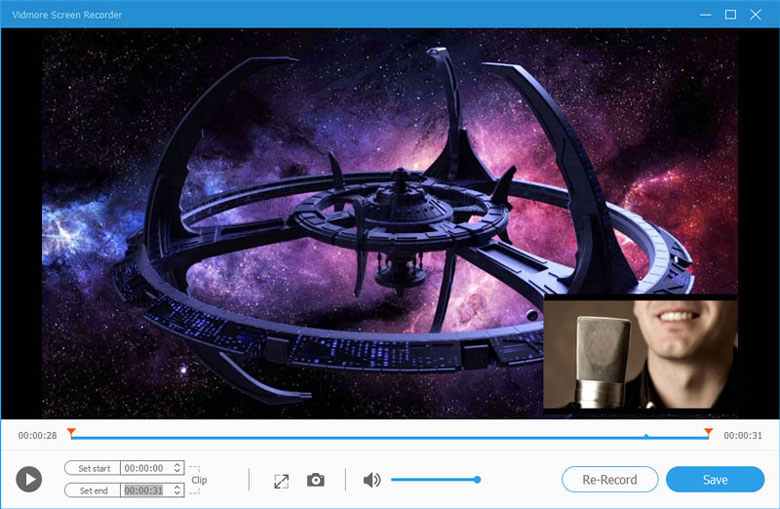 Part 2. An Alternative Way to Record Blu-ray
Although Blu-ray can let you experience high definition, storing them is not that easy. Because they take up too much space. In this situation, recording Blu-ray movies would take a lot of time and effort. So, you will need to convert Blu-ray to digital and save it to your hard drive instead.
With Vidmore Blu-ray Monster, you can easily rip a Blu-ray disc to PC with fast speed and no quality loss.
Rip Blu-ray to any formats and devices according to your needs.
Decrypt Blu-ray with the advanced Blu-ray copy protection removal.
Extract audio from Blu-ray and save it as MP3, AAC, etc.
Reach up to 6x faster while keeping CPU usage low.
Remain the original quality and structure of the ripped Blu-ray files.
Work with Windows 10, Windows 8.1/8, Windows 7.
Step 1: Open Vidmore Blu-ray Monster on your PC after installing the software.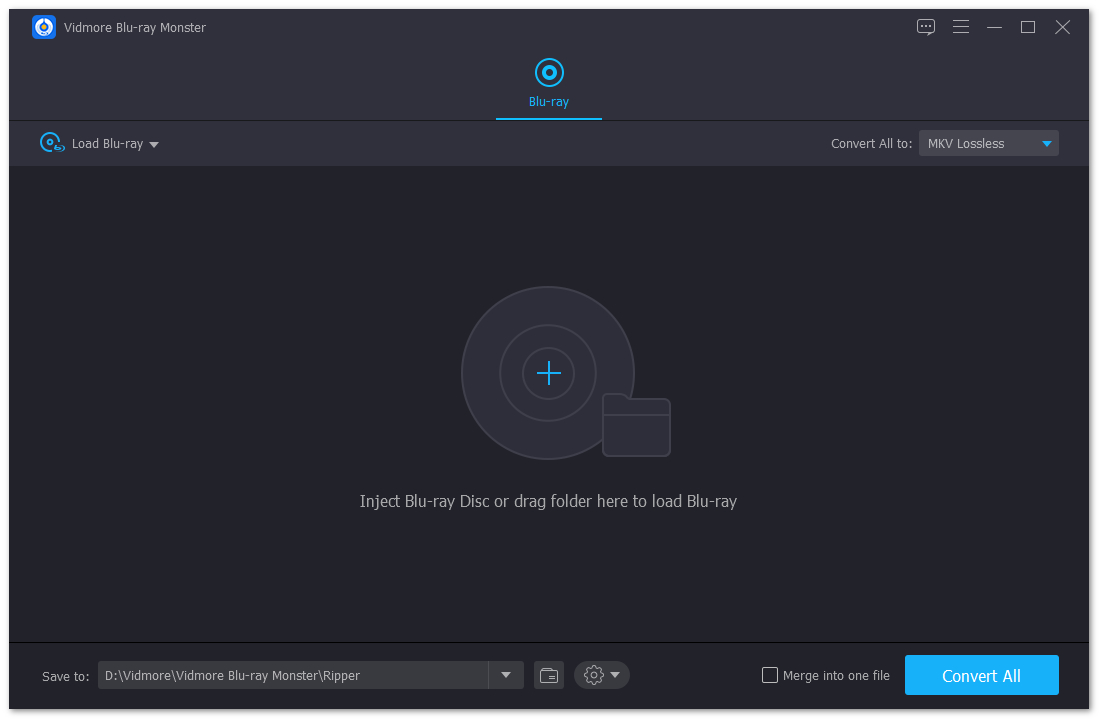 Step 2: Drag the Blu-ray video into the software.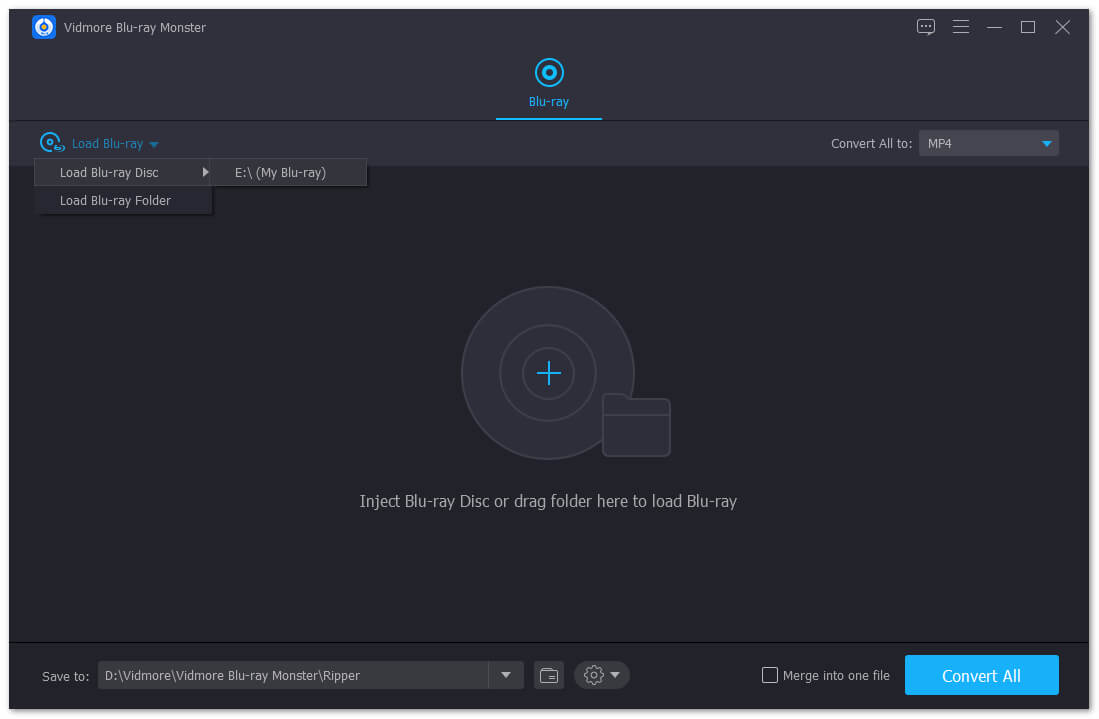 Step 3: Choose an output format for the video and click Rip All to start the conversion.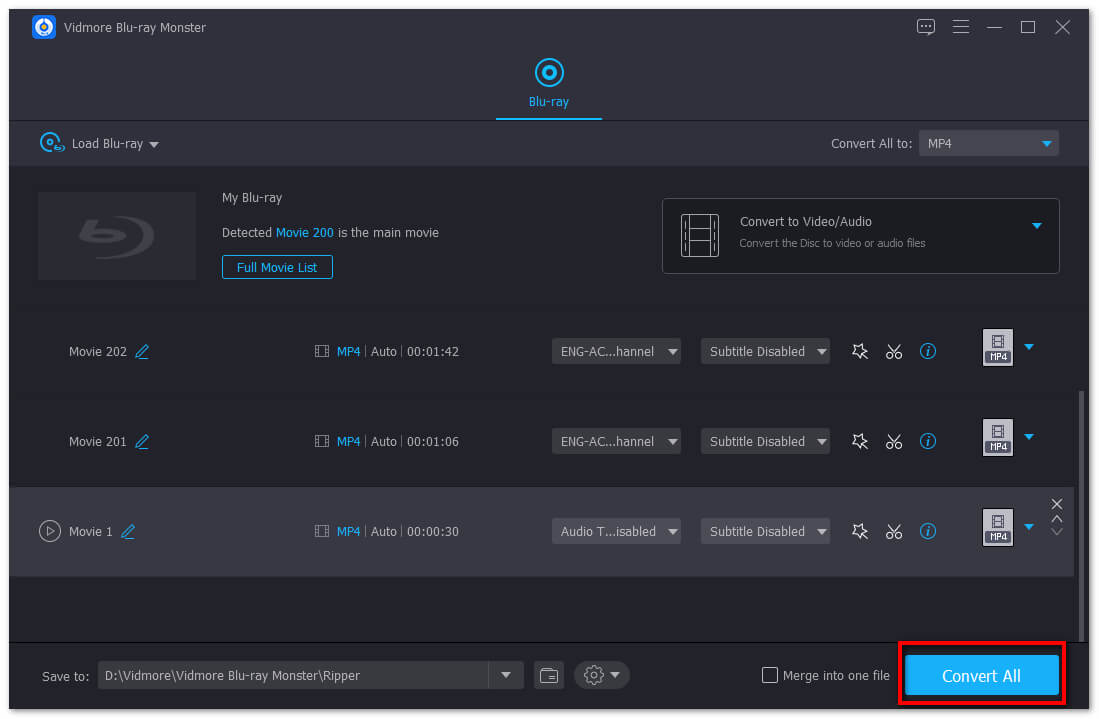 Part 3. FAQs of Recording Blu-ray
Q1: Will Blu-ray go away?
It is true the market of Blu-ray is shrinking because of streaming services, but considering that there's still a need for collecting, Blu-ray won't go away completely, at least not for now. Anyway, it's always a good idea to make a backup, isn't it?
Q2: Is it legal to record or rip Blu-ray and DVD?
Technically, it's illegal to rip copyright-protected works. So, we do not encourage this kind of behavior. But it is totally fine if you only rip home videos or works that are not copyrighted.
Q3: Can Handbrake rip Blu-ray?
Yes. You can use Handbrake to rip Blu-ray. But you should know that Handbrake will compress the video automatically, which will reduce the Blu-ray quality.
Conclusion
Now that you know how to record or copy Blu-ray discs with Vidmore Blu-ray Recorder and Vidmore Blu-ray Monster, you can enjoy viewing and sharing Blu-ray movies on any devices with ease. Hope we have solved your problem. If you still have other questions, please contact us.