How to Use iMac as Monitor for PC
Are you not satisfied with the size of your PC's screen you are working on? Actually, Apple gives a special feature to iMac to be used as displays as other devices. Since iMac has an impressing display function, you can use it as a monitor for a Windows PC. This post will give you a step-by-step guide on how to use iMac as Monitor for PC.

Part 1. How to Use iMac as Monitor for PC
The latest iMac is featured by its excellent displays, such as 4K retina monitor, high dynamic range, vibrant color and more. It is indeed a great choice to display the screen on Windows PC. Before that, you need to check if your iMac can be used as a secondary monitor. If there is a Thunderbolt or a Mini Display Port on the iMac, it can be used as a monitor. You can check out the following compatible models:
- Late 2009 and mid-2010 27-inch iMacs featuring Mini Display port
- Mid-2011 and 2014 iMacs featuring Thunderbolt port
Also, you need to make sure if your PC has a Mini Display or a USB Type-C/Thunderbolt port. If not, you can make use of an HDMI or Display port with a suitable adapter. Now follow the steps to use your iMac as Monitor for your PC.
Step 1. Turn off your iMac and the PC. Then, you need to connect them together with a Thunderbolt cable.
Step 2. Plug one end of the cable into the HDMI, Display Port, or the Thunderbolt port on your Windows PC or laptop. And plug the other end of the cable to Mini Display Port or Thunderbolt port into your iMac. If you're using an adapter, connect the cable to the adapter first, then insert the male end into the Mini Display/Thunderbolt port on the iMac.
Step 3. Now, you can turn on iMac and PC. Press and hold Cmd + F2 or Cmd + Fn + F2 on the iMac. In a few seconds, you will be able to display the screen of your PC on the iMac.
Best Screen Recorder for Windows PC & Mac You May Like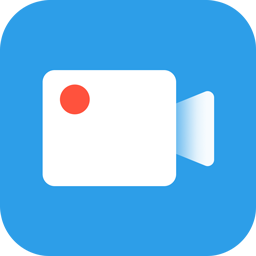 Vidmore Screen Recorder
Record screen activity, video, audio, and webcam on Windows and Mac.
Capture the whole screen or customize the region to record the activity in it.
Edit the recorded video in real time by annotating with text, highlights, lines, and more.
Export recorded videos and audio to MP4, WMV, AVI, FLV, GIF, MP3, AAC, etc.
Create scheduled recording tasks to record screen at a specific time automatically.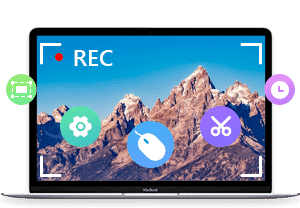 Part 2. How to Use iMac as Monitor for PC via Dual Boot
If you install Windows on an iMac, you can use it as a secondary display. This requires that iMac need to run the latest Windows 10 Home or the Pro version.
Step 1. Connect Windows PC and the iMac running Windows to the same Wi-Fi network, or connect both to the internet via an Ethernet cable.
Step 2. On the iMac which is running Windows, select Settings, navigate to System and choose the Projecting to this PC option.
Step 3. Then, click the Available everywhere option from the drop-down menu. And then select the First Time only option under Ask to project to this PC. Then, you need to give your computer a name at the bottom of the page.
Step 4. Next, on your Windows PC, head to the Action Center tab at the lower right corner. Choose the Project tile and select Connect to a wireless display. Then, your PC will search for wireless displays and the iMac should show up in the list.
In the end, click on the iMac to add the display and your PC display should flicker. Now, your iMac will mirror your Windows PC.
Part 3. FAQs of Using iMac as Monitor for PC
1. How to use an old iMac as the monitor for another Mac?
You need to turn on Target Display Mode to use an iMac as a monitor for another Mac. All you need is an iMac that supports TDM and a Thunderbolt cable. First, turn off iMac and Mac and connect them using a Thunderbolt cable. Then turn on them, and press Command-F2 on the keyboard of the iMac to enable Target Display Mode. Then, your iMac will display the screen of your Mac.
2. What is Target Display Mode?
Target Display Mode is a relatively new feature introduced by Apple and is available initially only on the 27-inch Late 2009 iMac. It allowed users to plug a compatible device into their iMac's Mini Display port and gain exclusive use of the iMac's display.
3. What is Target Disk Mode?
Target Disk Mode is older cousin of Target Display Mode that enables you to use one Mac's hard drive as an external drive on an old Mac.
That's all for using your iMac as an external monitor for PC. If you need to screen record your Mac, Vidmore Screen Record would be a great option to help you make it. And you can also use it to capture audio on your Mac. We hope this guide has helped you drive an iMac's display from a Windows PC.