How to Crop a Screenshot on Windows
After taking screenshots on Windows, you may find that there is lot of information on this image than you need. Maybe you just want to show some part of it. At that time, you need to think about cropping your screenshots for better presentation. This raises a new challenge for us to crop a screenshot on Windows. To get a high-quality cropped screenshots, read the guide below.

Part 1. Basic Way to Crop a Screenshot on Windows
If you want to make quick edits to your screenshots, Windows has all you need in built in. Microsoft Paint provides powerful editing tools you can use to crop, cut, resize and touch photos. Here is a quick look at using Microsoft Paint to crop a screenshot on Windows.
Step 1. Click the Windows Start menu to open it. Type Paint.
Step 2. Locate Paint in the list of search results and click it to open Microsoft Paint.
Step 3. Press Ctrl+V to paste the captured image into the work area.
Step 4. Use the Crop Selection button, then select the area of the photo you want to Crop, then click Crop.
Step 5. In the end, save your file to a destined location.
Here you may like: Top 5 Best Screencast Software for Windows/Mac (2020)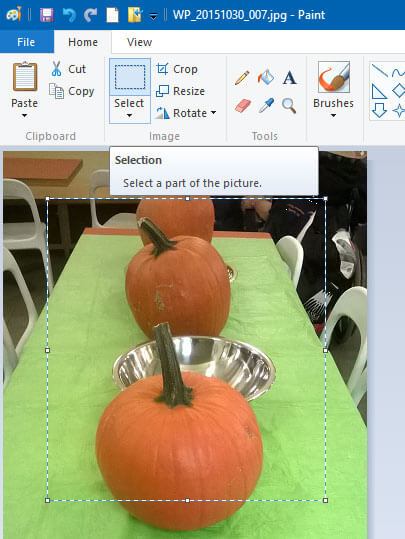 Part 2. How to Crop Screenshots on Windows with High Image Quality
For cropping screenshots on Windows with high quality, here we highly recommend a free and all-featured screenshot tool, Screen Recorder. It is specially designed to capture your computer screen with high quality. And it provides you with a simple way to take a screenshot on Windows and allows you to crop screenshots with ease. Apart from cropping, you, you can draw a rectangle, arrow, line, etc., on the screenshot, add the captions into the picture and more.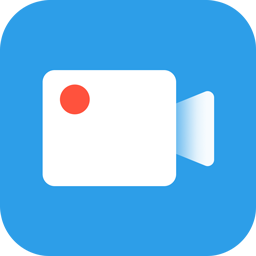 Vidmore Screen Recorder
Crop a screenshot on Windows with high image quality.
Take a screenshot on Windows with full screen or customized area.
Save screenshots in any image format like JPG, PNG, and more.
Powerful editing features to edit screenshots and add various elements to it.
Record online videos, 2D/3D gameplay, webcam, video/audio chats, music and more.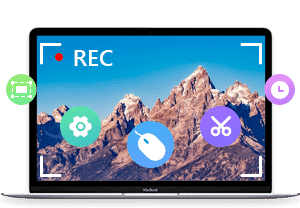 Step 1. Choose Screen Capture
First, click the download button above to install and run this free Windows screenshot software on your computer. If you want to take a screenshot on Mac, here you need to download the Mac version. Then, Choose the Screen Capture feature when you enter this screenshot program. Screen Capture is the free screenshot-taken tool like Snipping.

Step 2. Take a screenshot
After you choose the Screen Capture feature, you can see a pop-up window appears. During this step, you can freely capture a rectangular screen by dragging your mouse. Or you can choose to capture a full-screen screenshot or a custom window as you like.

Step 3. Edit the screenshot image
After taking a screenshot, you are able to edit it. You are offered many editing options. For instance, you can freely crop the image, draw a rectangle, arrow, or line on the screenshot, or add some elements to it.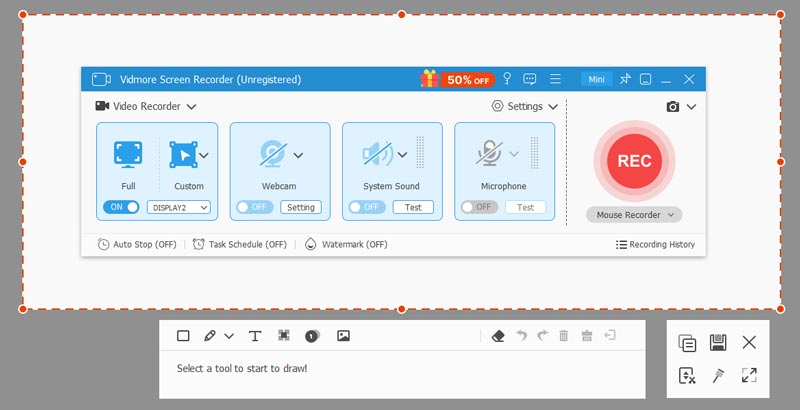 Step 4. After editing, click the Save button on the bottom right corner of the screenshot window to save the screenshot. You can save it as JPG/JPEG, PNG, BMP, GIF, or TIFF format based on your setting. Besides the screenshot, this program also allows you to record audio on Windows 10 with high quality.
Part 3. FAQs of Cropping A Screenshot on Windows
1. How do I take a screenshot on my Windows 10?
Snap a screenshot in Windows 10 by pressing Win+Shift+S. This hotkey opens a small clipping menu at the top of the screen. Then, select the kind of screenshot you want to capture.
2. How do I take a screenshot without printscreen button?
Press the Windows key to display the Start screen, type on-screen keyboard and then click On-Screen Keyboard in the results list to launch the utility. Press the PrtScn button to capture the screen and store the image in the clipboard. Paste the image into an image editor by pressing Ctrl+V and then save it.
3. How to take a screenshot on Lenovo?
You can press the PrtScn key on keyboard to copy the entire screen of computer. Then paste the copied data to a clipboard tool like Paint or Adobe PhotoShop.
Now you know how to crop a screenshot on Windows. Screen Recorder is more than just a crop tool, it's also great if you want to add highlights or text to a screenshot or record a video of your screen.