How to Use Nintendo Wii U to Play Blu-ray
Does Wii U play Blu-ray? Is it possible to play Blu-ray movies on Nintendo Wii game console?
Wii U is the first home game console in Nintendo's history which supports 1080p resolution. It relies on the Nintendo Network platform for online services. Wii U offers the online multiplayer, so you can directly purchase and download games from Nintendo eShop, video chat using the GamePad's camera, Wii U Chat, and other services. It is a great console to play many Nintendo-specific franchises like Mario, Zelda, Metroid, Star Fox and more.

Now we back to the question, is it possible to play the Blu-ray movies on Wii or Wii-U? Considering that Wii U has the capability to play 1080p HD resolution video, does Wii U play Blu-ray as well?
How to Play 4K Blu-ray on PS4 Slim/Pro
You should know that, Blu-ray can offer high video resolution ratio with full HD (1920x1080). Actually, Blu-ray can give you the relatively best visual experience for the video playback. While unfortunately, Wii U does not support Blu-ray playing by default. If you have a lot of Blu-ray movies, you have to convert Blu-ray to a Wii U supported file. For instance, you can convert Blu-ray to 1080p HD MP4.
Here we strongly recommend a professional Blu-ray to Wii U converter, Blu-ray ripper to help you make a digital copy of your Blu-ray movies. Whether you need to deal with a Blu-ray disc, or Blu-ray folder, ISO file, you can use it to make a Wii supported video easily.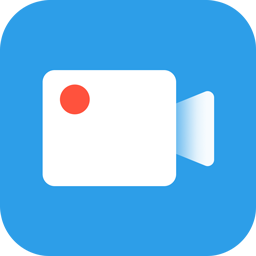 Vidmore Screen Recorder
Convert Blu-ray disc to Nintendo Wii or Wii U supported 1080p HD video.
Rip Blu-ray to 4K, 1080p/720p HD video in any video format like MP4, MKV, MOV and more.
Convert Blu-ray disc to Blu-ray folder or ISO with its original structure with super-fast speed.
Powerful editing features to instantly edit Blu-ray movie for better playback on Wii U.
Advanced transcoding and encoding technology to rip Blu-ray with 100% original quality.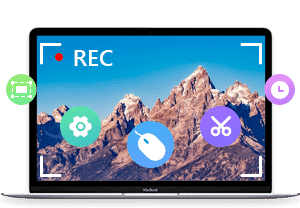 To get a Wii U supported file, you can choose to create a 1080p HD video copy of your Blu-ray disc. If you are using a Nintendo Wii, you should select a suitable output format which carries a lower resolution.
Good thing is, this powerful Blu-ray Ripper provides you with well-organized output formats for Nintendo devices. You are allowed to pick a suitable one from there. Now you can free download this Blu-ray to Wii U converter on your computer and take the following guide to play Blu-ray on the Wii U game console.
Step 1. After downloading, you can follow the instructions to quickly install this Blu-ray Ripper on your computer. Then insert your Blu-ray to the disc tray. You need to connect an external disc drive if your computer isn't equipped one.
Step 2. Open this Blu-ray to Wii U converter and then choose the Ripper feature at the first window. Click the Load Blu-ray option or the big + to import and analyze movies and other files on the Blu-ray disc. After that, you can see all Blu-ray files are listed in the interface.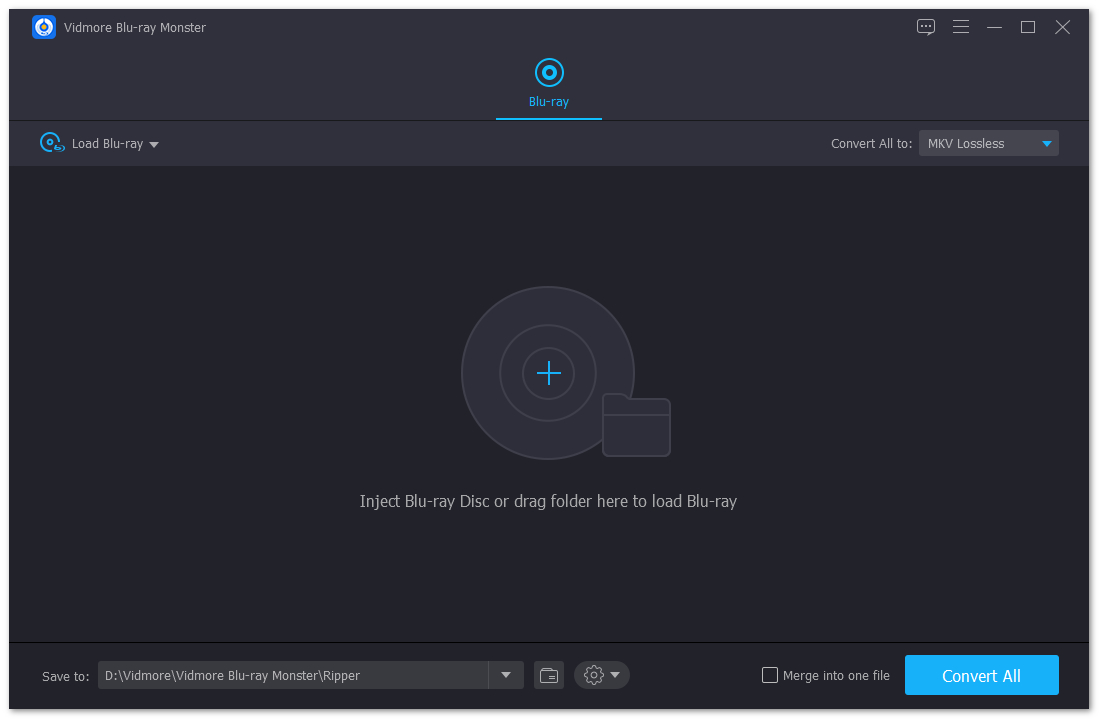 Step 3. As it mentioned above, this Blu-ray Ripper highly supports any popular video and audio formats. It even allows you to convert Blu-ray to 4K UHD formats like MKV, MP4, MOV, AVI, and more. But here you should not choose a 4K output format.
Click Rip All to option to choose a right output format for your Wii U. Here you can click the Device tab and then choose a Nintendo supported format.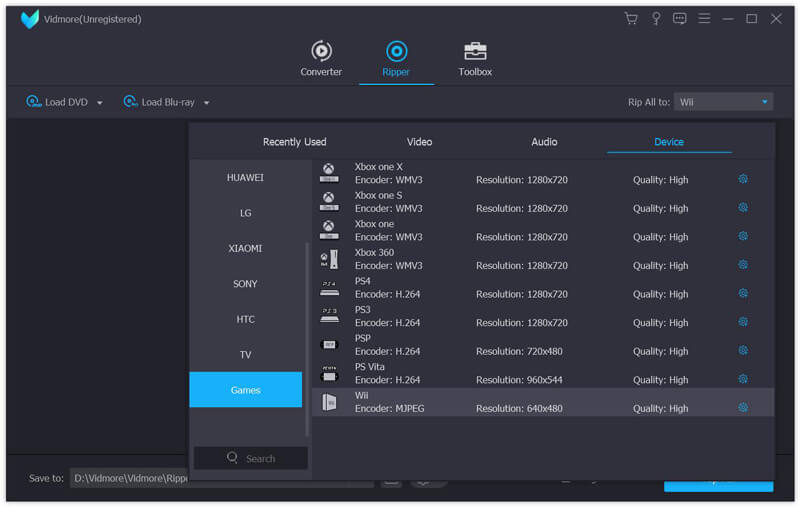 Step 4. This all-featured Blu-ray to Wii U converter is designed with many editing features for you to edit video, adjust effects and improve quality before the Blu-ray ripping. During this step, you can custom the Blu-ray movie according to your need. After all these operations, you can click Rip All button to start converting Blu-ray to Wii U.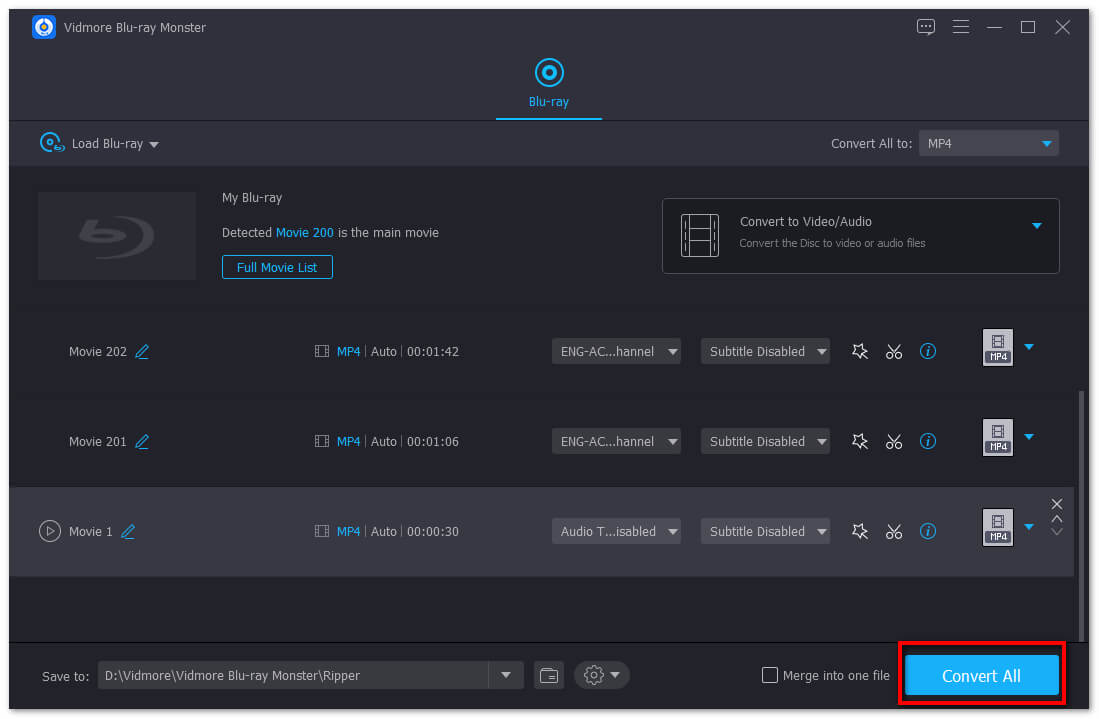 With the adoptions of the advanced transcoding and encoding technology, this Blu-ray Ripper can ensure you a high-quality Blu-ray ripping. There won't be any quality loss visible after the Blu-ray to 1080p video conversion. What's more, it has the latest accelerate technology to guarantee you a super fast Blu-ray ripping speed.
Just a few minutes later, the whole process will be finished. Then you can copy the converted Blu-ray movie to your Wii U for playing. With this method, you can handily view any Blu-ray movies on your Nintendo device.
Conclusion
Nintendo has officially discontinued the Wii U worldwide on January 31, 2017. Nintendo Wii U was one of the most popular game consoles competing with Sony PS4 and Microsoft Xbox One. As the successor of Wii, it brought a new generation of video games. It also offered onlie video service to watch popular video sites. However, Wii U can't support playing Blu-ray and DVD.
Does Wii U play Blu-ray? After reading this post, you can get a simple way to play any Blu-ray movies on your Nintendo Wii or Wii U console. You can free download the Blu-ray Ripper to rip your Blu-ray for the playing on your Nintendo device.