What is Color Grading: Learn Its Meaning and Importance
One of the essential video editing that a professional video editor does is color grading. This is one of the parameters everyone must consider to come up with a nice and perfect video display. However, unlike the other parameters of the video, grading needs to focus on since it is a complex task. Furthermore, this article post will be a great reference if you don't have an idea, background, or theoretical information about grading a video color. So, without further adieu, let's all observe everything we need to know about it by reading the entire content below.

Part 1. An Overview of Color Grading
Let's know the meaning of color grading a video with this overview. Grading colors is actually one of the primes of content creation. It is about modifying the curves or levels and adjusting the color of the person in an editing tool. In other words, grading also means fabricating the colors to meet the desired mood in a piece of the video clip to make it more than natural to see. Typically, color grading is the process of exaggerating the colors to produce the genre or the atmosphere that the footage wants to show. For instance, the video depicts a suffocating scene in a desert under the sun; the intensity of the sun's color must be graded so high to add to a heated fervor. This is how the color grading of a film is done.
On the other hand, do not be confused when it comes to grading and color correction. Because these two are often compared, many think they both have the same purpose. However, even though they somehow intertwine in their purpose, they still have distinctions you will notice in the given information below.
| | |
| --- | --- |
| Color Grading | Color Correction |
| It coincides with the DP. | It doesn't coincide with the DP that much. |
| It adjusts the color of the video to create a sharper effect. | Enough manipulation to make the video look natural. |
| It is the finishing process of video color editing. | It is the starting process of video color editing. |
Part 2. The Importance of Color Grading
After having a quick review of the difference between color grading and color correction, let's now talk about the importance of grading. Upon looking at its meaning with the previous overview, we can reiterate that color grading is essential. However, it will only be necessary for those films or videos that must work out with the intensity of the scene's mood. As mentioned before, manipulating the color will evoke emotion and unleash the mood you want your viewers to feel. It may sound simple and minor, but it takes a significant transformation in the footage.
Part 3. Renowned Color Grading Tools
After having enough knowledge about color grading, the next question that might come to your mind is about the best tools for grading. In this case, let us introduce you to the renowned video editing programs that professionals use in color grading, and they are the following.
1. Vidmore Video Converter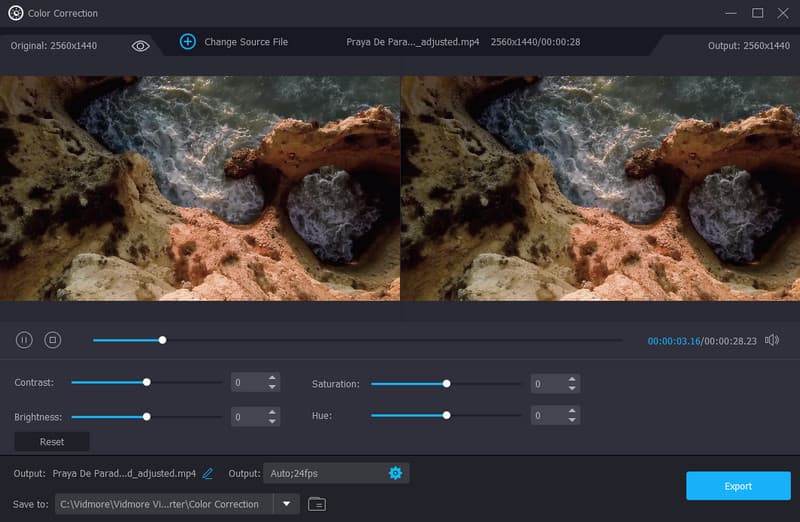 If you are not a professional and still want to experience a professional and powerful color grading tool, then here is Vidmore Video Converter. It is software with a color-correcting feature that you can use to grade your videos as professionals do. Imagine simple and intuitive software that, by adjusting a little for the hue, brightness, contrast, and saturation, you will meet a perfectly color-graded video output. You can also enhance your video in so many ways, using its numerous AI-powered video enhancing tools in its toolbox.
This Vidmore Video Converter is a must-use software for those amateurs in color grading a film. Yes, a film for it can work on your long videos with unlimited duration. To experience more about this tool, examine its additional features below.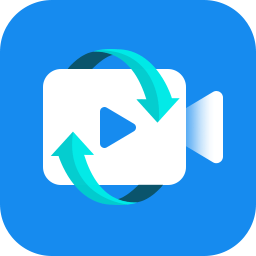 Vidmore Video Converter
It works on more than 200 video formats.
AI-powered and advanced technologies await you.
Customizable video and audio output preset to tweak during color grading.
Hardware acceleration and ultrafast conversion and enhancement speed.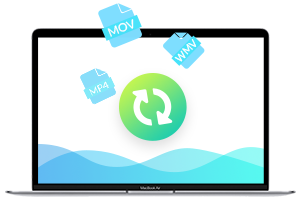 2. Adobe Premiere Pro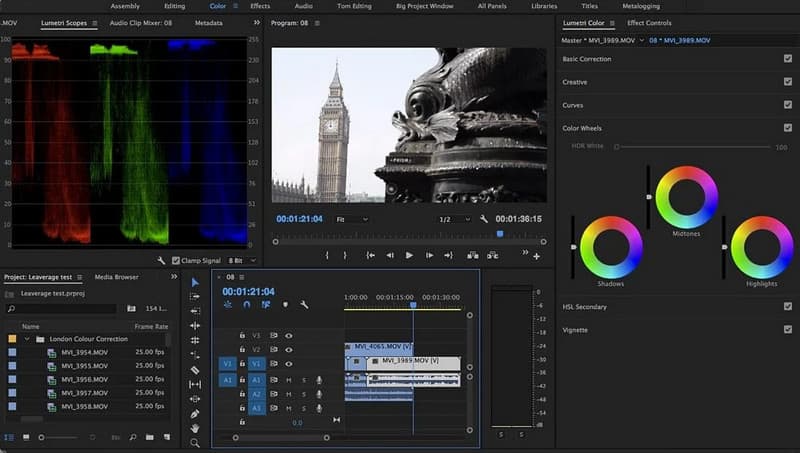 Premiere Pro is, without a doubt, one of the popular multi-platform desktop programs for video editing. Furthermore, color grading in Premiere Pro is one of the good things professionals enjoy about using this software. Why? Because it comes with a Lumetri color panel, where the magical color editing happens. With this benign said, this panel requires a skillful editor to navigate it for perfect and cinematic video output. Not to mention, Premiere Pro comes with advanced and fundamental features that also add power to the experience it gives to the users. However, most of the users of this software are professionals, as we keep on mentioning in this description. With this being said, beginners might feel frustrated as they use it for the first time. Nevertheless, if your level can handle it, it is an excellent idea to color-grade your video.
3. DaVinci Resolve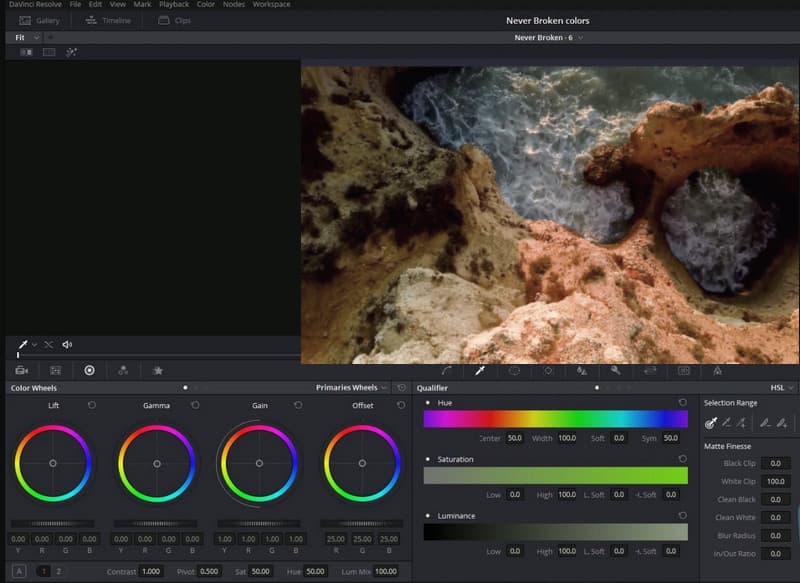 Another ace on color grading is DaVinci Resolve. This software mainly started as a color grading tool with a color wheel desk that impresses its users. Similar to the other tool, DaVinci Resolve is also used by professional video editors due to its impressive Black Magic design. This Black Magic design is an added editing feature that makes DaVinci Resolve a robust editing software for Windows, Linux, and Mac. Despite that, this software offers a curve palette with primary and secondary colors. In addition, it is also infused with essential hue, saturation, contrast, and luma values. However, just like Premiere Pro, you may find it challenging to use.
Part 4. FAQs about Color Grading
What are the common types of color grading today?
Today's types used in color grading are retro-style, monochromatic, sepia-tone, and vintage.
What does color grading do in each scene of my video?
Through color grading, the scenes of your videos are given edges. These edges will provide visual tones and emotions for your video.
Is it easy to color-grade a video?
It depends. Color grading should be one of the most accessible edits if you are already a professional. In addition, having a great video editor is a significant factor in making this method much more manageable.
Conclusion
There you have it. We have provided you with everything you need about what color grading is. We can assume that you added the content to your theoretical knowledge about this subject matter. We hope you realize how this grading highly affects the mood of your video and that this method can bring the fantastic emotion that your video wants to show. On the other hand, to grade a video color, you may use renowned tools such as Premiere Pro and DaVinci Resolve. However, we will still recommend Vidmore Video Converter, as it holds the same efficiency in a much easier process.