Discover the Car Movie Players & Way to Enhance Movie Quality
Imagine the joy of watching your favorite blockbuster films while cruising down the open road. With a car movie player at your fingertips, the possibilities are boundless. Whether on a long road trip, the car movie player is your gateway to escape and indulge in moments of pure entertainment. Do you have a car movie player you can install in your vehicle in mind?
This post will introduce the most popular car movie players you need. In addition, it will present comprehensive details to enhance audio and video quality for a more enjoyable viewing experience. Without further ado, proceed to the following parts.

Part 1. What Players Can Play Movies in Car
This part will list the famous car movie players that can be installed in your car to play movies. To get to know these car movie players, check out the following details.
1. Pioneer AVH-W4500NEX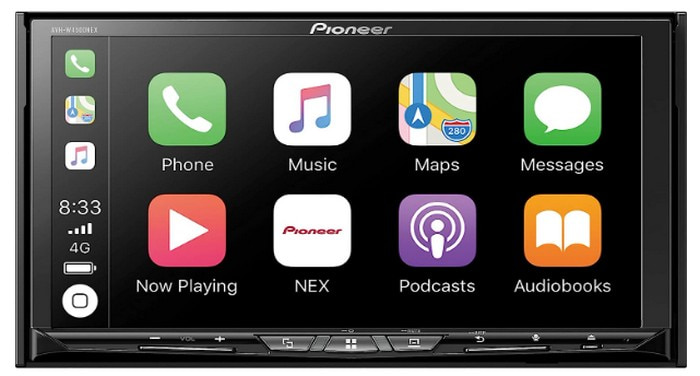 Pioneer is a famous brand in the car audio industry, and AVH-W4500NEX is a highly-regarded multimedia receiver and video player in the car. It provides a 7-inch motorized touchscreen, CD/DVD playback, mobile device connectivity, and advanced audio tuning options.
2. Sony XAV-AX5000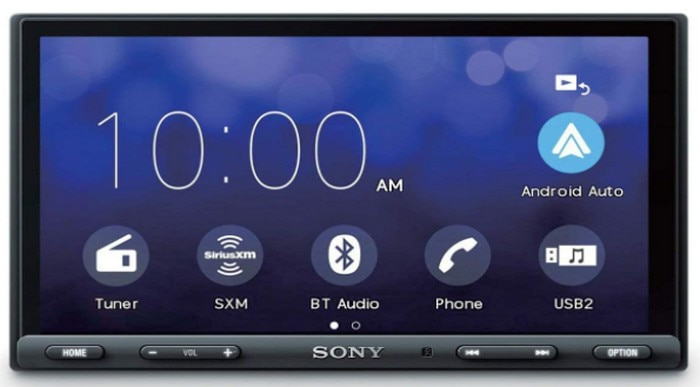 Sony XAV-AX5000 features a large 7-inch touchscreen display with smartphone integration. Besides that, it supports DVD playback, UBS, and Bluetooth connectivity and holds various audio and video formats.
3. Kenwood DDX9907XR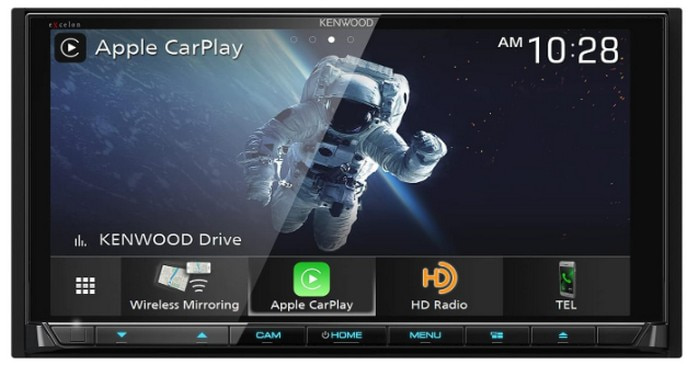 Kenwood is another reputable brand in car audio, and the DDX9907XR is a sought-after multimedia receiver. It offers a 6.8-inch high-definition touchscreen, DVD playback, smartphone integration, and a comprehensive audio modifier.
4. Alpine iLX-W650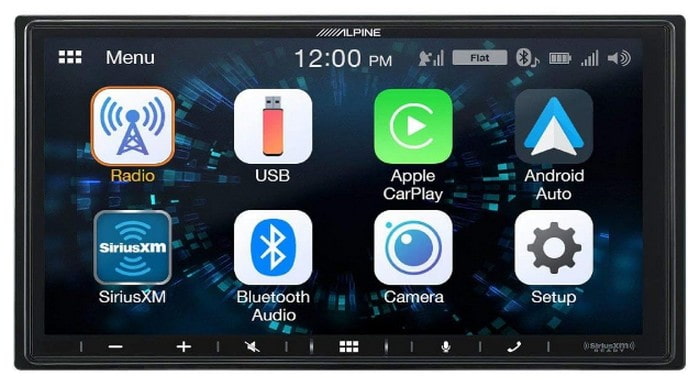 If you prefer a famous car stereo receiver with a slim design and modern features, you can rely on Alpine iLX-W650. It provides a 7-inch capacitive touchscreen, compatibility with Android Autio and Apple CarPlay, and a variety of audio sources.
5. Boss Audio BV9364B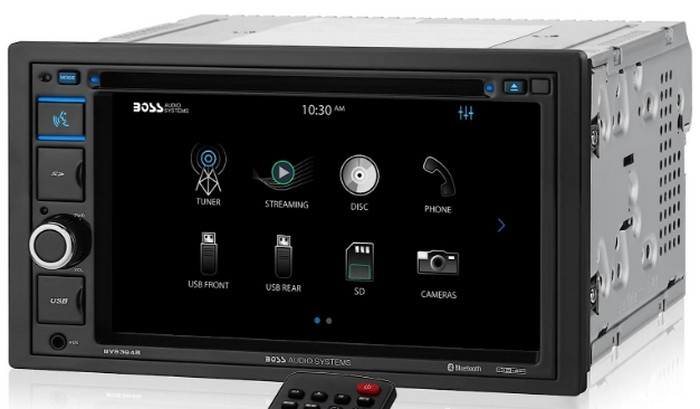 The Boss Audio BV9364B is a popular choice for those on a budget looking for a car media player. It offers a 6.2-inch touchscreen display, CD/DVD player, USB and Bluetooth connectivity, and compatibility with numerous media formats.
Part 2. Want to Enjoy the Movie with the Best Quality?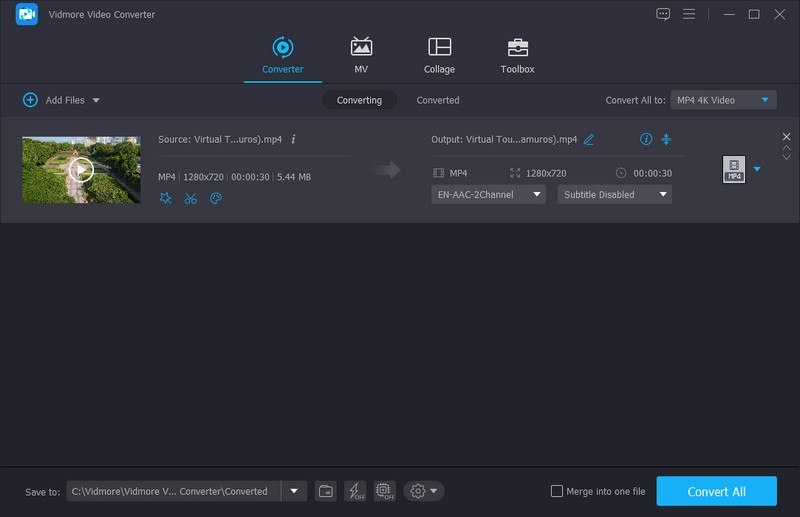 Nothing beats a movie with top-tier audio and video quality, offering a better viewing experience. A movie with great audio and video quality will look clearer and more realistic on the screen. For that reason, viewers will surely enjoy watching the movie, knowing that every part or scene can be watched and heard. What if the movie you watch does not have better audio and video quality? In that case, you do not need to worry anymore because Vidmore Video Converter can help you solve your problem. It can enhance the audio and video quality, which meets your needs and standard.
Vidmore Video Converter primarily works as a converter packed with many built-in features. It supports several video and audio formats, allowing you to convert these files to another format. By converting movies to formats with better compression or higher quality, you can enhance the overall visual experience. It supports batch processing, allowing you to enhance multiple audio or video files simultaneously, saving effort and time. Besides that, it utilized advanced hardware acceleration technology, which can speed up the conversion procedure without compromising the output quality.
This program offers the following options to enhance video quality. It has an option where you can upscale the video resolution. It can leave out the dirt-like noise and make your video more transparent. It can help you stabilize your shaky video, which can be applied to whole-frame movies. In addition, it can optimize the brightness and contrast of the video to make it more enjoyable to watch. Besides that, it provides essential video editing tools, such as audio, cropping, adding watermarks applying filters, and enhancing video quality and aesthetics.
To enhance the audio and quality of your movie even more, you can select a higher quality from the Profile menu. Pick your desired format, select a resolution, and click the Cogwheel button to modify movie parameters. In the Video Settings, select High-Quality from the Video Quality it offers and modify other settings according to your preference. You can also change other settings in the Audio Settings according to your needs.
Vidmore Video Converter is the best converter, offering tools to enhance audio and video quality. So what are you waiting for? Install it now on your computer and transform your movie with the best quality!
Part 3. FAQs about Car Movie Player
Can Apple CarPlay play movies?
Apple CarPlay primarily offers a safer way for drivers to interact with their iPhones while driving. It gives them hands-free calling, messaging, navigation, and music playback options. When using Apple CarPlay, the display will mirror the user interface of your iPhone, and you will be to access specific applications. However, video playback is restricted for safety purposes to prevent driver distraction. Using Apple CarPlay for video playback or other activities can divert the driver's attention from the road is not recommended.
How to play video on a car screen from USB?
To play a video on a car screen from a USB drive, you need a car multimedia system that supports USB video playback. Ensure your car's multimedia system supports USB video playback. Next, ensure that the video is in a compatible format with your car's multimedia system. Insert the USB drive into the USB port, navigate to the media, and select the USB drive as the playback source. When you have selected the USB drive as the source, look for your video, and press the Play button.
How to play video on a car screen from iPhone?
To play a video on a car screen from iPhone, you can rely on Apple CarPlay. It allows you to mirror your iPhone's screen and access specific applications directly on the car's display. To begin with, ensure your car's multimedia system supports Apple CarPlay. Use a Lightning-to-USB cable to connect your iPhone to the car's USB port. When connected, your iPhone should prompt you to enable CarPlay. On your car's multimedia system, head to the CarPlay or smartphone integration and select CarPlay to initiate the connection with your device. CarPlay will mirror your iPhone's screen on the car's display, allowing you to access compatible video applications.
Can I use headphones with a car multimedia player?
Yes, many car movie players support headphone connectivity, either through headphone jacks or wireless headphones. It lets passengers enjoy the audio privately without disturbing others in the car.
Can I use streaming services like Netflix on a car movie player?
Some advanced car movie players may allow you to access streaming services like Netflix using AppleCar Play or Android Auto. However, it also depends on your car's multimedia system and the availability of compatible applications.
Conclusion
Car Video Player is a fantastic addition to any vehicle, offering passengers with delightful entertainment experience during their journeys. With various available options, users can pick the right car movie player that suits their needs, ensuring an enjoyable journey every time. Besides that, this post taught you how to enhance the quality of your movie to make it more precise and realistic on screen. Vidmore Video Converter has everything you need, from enhancing audio and video quality and basic editing.