Here Are 5 Best DAT Video Players Worth to Use on PC and Mac Computer
"I found the Windows 10 built-in Windows Media Player cannot play DAT video songs, how to solve this problem?" There are tons of video formats but only a part of them is commonly used, such as MP4, AVI, MKV, WMV, etc. Obviously, DAT is not a member of the popular video formats. It makes sense that not all media player software supports the video files ended with DAT extension. Don't worry! This article will share you a top list of the best DAT file players.

Part 1: What Is DAT?
DAT is the VCD video files and you can find it on your video CD optical disc. It usually stores the MPEG-1 and MPEG-2 video data. VCD is a home video format and was the first format to distribute movies on standard 120mm optical discs. Although VCD discs have been supersede by other types of optical discs, some people still have the VCD collection.
Part 2: Top 5 DAT Players for PC/Mac
As mentioned previously, Windows Media Player, QuickTime Player and most video players cannot decode DAT files. You need a DAT player to open your tape files. Here is our top list below.
Top 1: Vidmore Player
Sometimes, it seems a waste to download a video player specific for DAT files. Therefore, you may just need a multimedia player supports a wide range of video and audio formats, like DAT. That is why Vidmore Player appears on the top of our list.
Main Features of the Best DAT Player
Compatible with almost all video formats, like DAT.
Integrate a user-friendly interface and easy to use.
Include the basic and advanced controls for playback.
Available to Windows 10/8/7 and Mac OS X.
Needless to say, it is the best option to play your DAT files on PC and Mac.
How to Play a DAT File on Desktop
Step 1: Install DAT player
There are two versions of the best DAT player, one for PC and the other for Mac. Get the right version and install it on your computer. Launch it and you will be presented the home interface.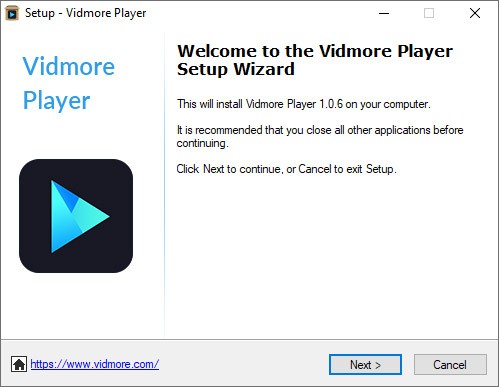 Step 2: Open a DAT file
If you already copy the DAT file on your computer, click the Open File button to trigger the open-file dialog. Then find the DAT file on your hard drive and open it immediately. To open a DAT file on VCD, put the disc into your computer, hit the Open Disc button in the best DAT player, find the file on the Open-Disc dialog and hit OK.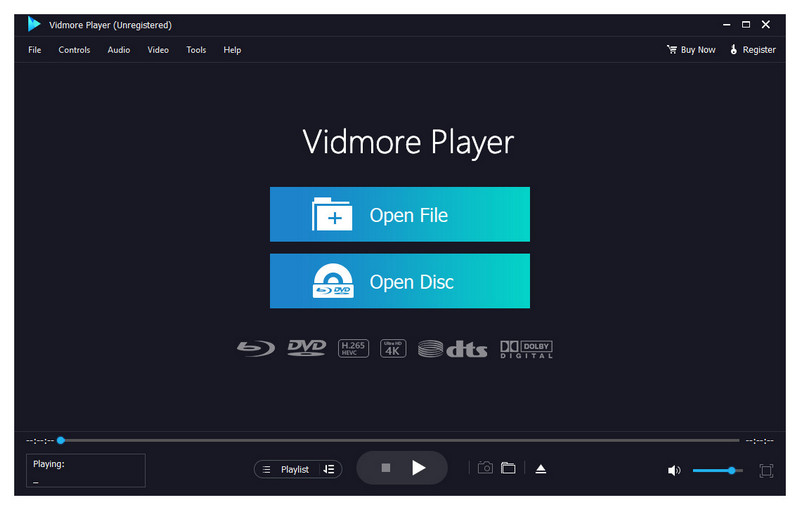 Step 3: Control DAT playback
After video file loading, it will begin playing in the DAT player. There are several quick controls at the bottom of the interface to help you fast forward, rewind, pause, play, stop and adjust the volume. At important footage, press the Camera icon to take a snapshot.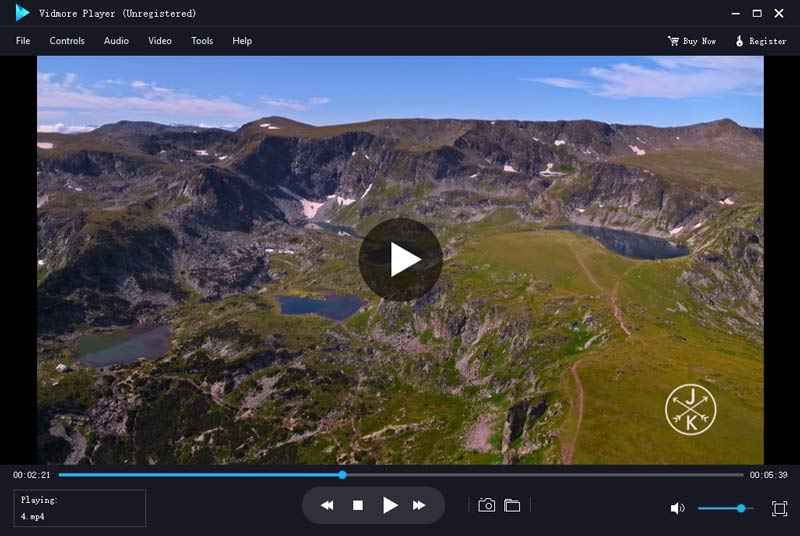 Top 2: VLC Media Player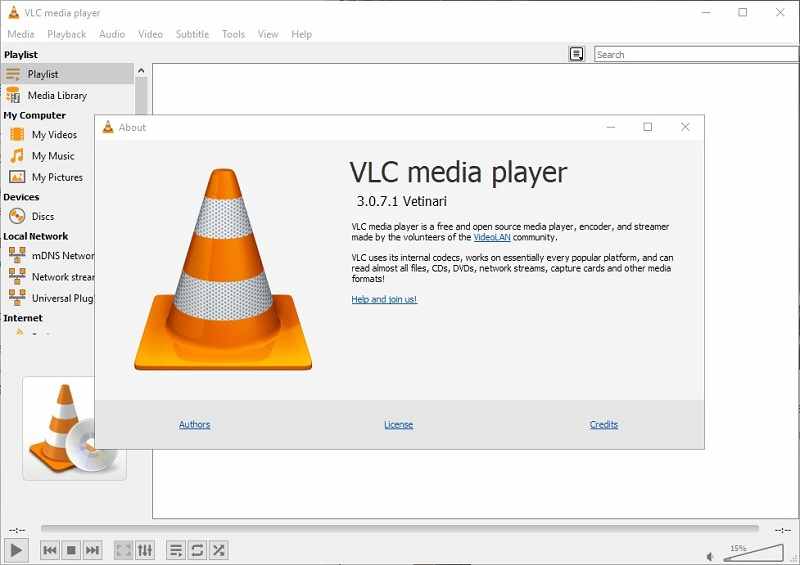 As a popular video player, VLC Media Player is compatible with a lot of multimedia formats. Plus, it is able to work with extra codecs. Though it is not preinstalled, you can use the open-source project for free.
Pros
Free of charge without any restriction.
Play DAT videos and other video file formats.
Available to Windows, Mac and Linux.
Include tons of bonus features.
Cons
This DAT player is difficult to use.
Some DAT files are not supported.
Don't miss: VLC Media Player Review & Best Alternatives for Windows and Mac
Top 3: File Viewer Lite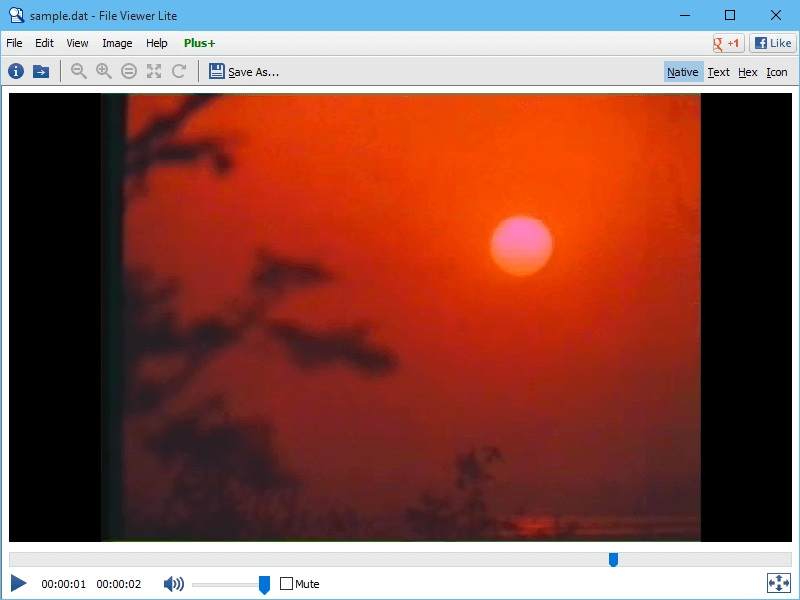 File Viewer Lite is not a standard video player, but a DAT tape player that allows you to open most DAT files on your computer or VCD discs. Although it is named with Lite, the viewer is free to use.
Pros
Support over 150 file types.
Play DAT files smoothly on PCs.
Display contents of your document.
Free to use with no virus.
Cons
This DAT player is only available to PC.
It only supports limited video formats.
Top 4: Pot Player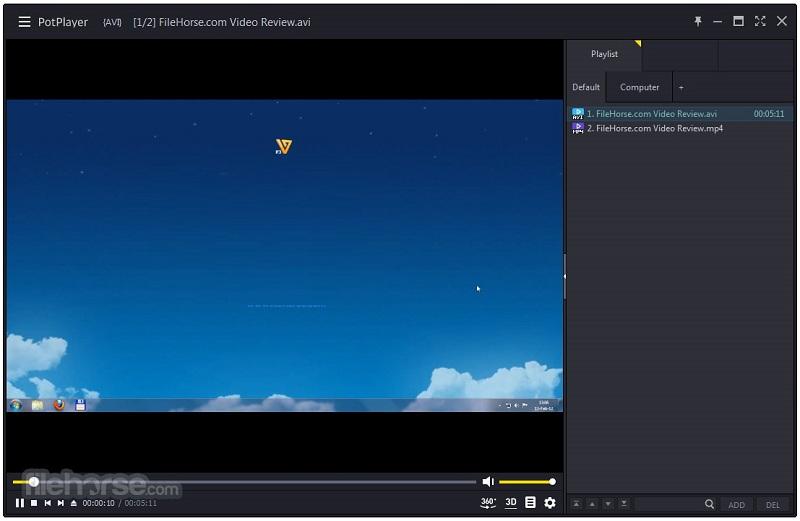 Pot Player is another DAT player to play video files on your computer smoothly. Moreover, it supports the latest visual technologies, such as 3D and 360 degree videos. Users also can enjoy videos with playlist.
Pros
Add DAT files to playlist for continuously playing.
Offer basic custom options.
Change interface with skins.
Provide smooth video playback.
Cons
The installer contains extra software.
There is no support for Mac.
Top 5: GOM Media Player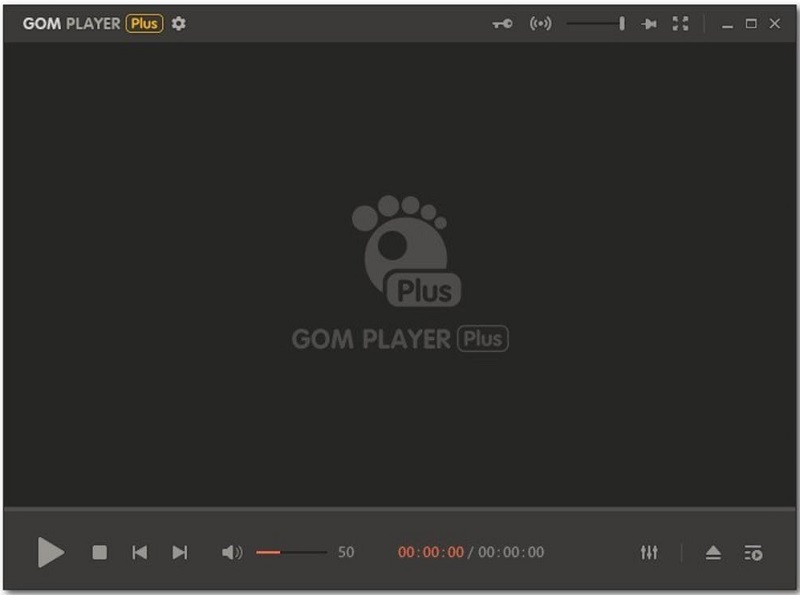 If you prefer to colorful skins and customizable interface, GOM Media Player is a good DAT player. Even if your DAT file is failed to open, GOM supports extra codec packs too. It relies on the freemium license.
Pros
Decode DAT and play videos with no lag.
Available in multiple languages.
Create playlists and manage video files.
Support custom skins.
Cons
The free version contains annoying ads.
Don't miss: Top 6 Free WebM Players: How to Play WebM Videos on Your Computer
Part 3: FAQs about DAT Player
How do I convert a DAT file?
Firstly, you have to look for a video converter like Vidmore Video Converter that supports DAT input format. Then you can use it to convert your DAT files to normal videos for playing in any media player.
Are .dat files dangerous?
The answer depends on your situations. There are many files ended with .dat extension. The videos on VCD, for example, are just visual data. However, some data dat files are dangerous to the computer system and your privacy.
Can Adobe Reader open .dat files?
If the dat file was created by Adobe Reader, it is able to open the file. In other cases, Adobe Reader cannot decode or read the DAT files.
Conclusion
This guide has shared top 5 best DAT players software to help you enjoy your videos on computer. They all have some unique benefits and advantages and you can pick the proper one according to your need. Vidmore Player, for example, supports hundreds of video formats and provides the best visual experience using hardware acceleration. If you have other questions, please feel free to write it down.