VLC Media Player Review & Best Alternatives for Windows and Mac
VLC Media Player is a worldwide media player on multiplatform. You can get comprehensive format support and video streaming/converting/editing functions. There are many positive comments about VLC Media Player. However, some people think VLC Media Player is overpraised. VLC Media Player is not as good as other people describe. Is VLC Media Player the best? You can check the following VLC Media Player review to find your answer. Moreover, you can get some nice VLC Media Player alternatives to play multimedia files smoothly as well.

Part 1: VLC Media Player Review
Here are some unbiased reviews of VLC Media Player software. You can know what VLC Media Player is, what you can/cannot get from VLC Media Player and other questions in details.
VLC Media Player Overview
• Multiplatform
VLC Media Player is a free and open source media player that runs on almost all platforms. You can download VLC Media Player for Windows, Mac, iOS, Android and Linux from its website or official stores safely.
• Multimedia
Thanks to the powerful input media and formats support, you can use VLC Media Player to play most popular media files. In spite of the common video and audio formats, you can use VLC Media Player to play Blu-rays, DVDs, audio CDs, VCDs and other streaming protocols.
• Safe & free to use
VLC Media Player is completely free to use. There is no spyware, bundleware, ads or user tracking before/during/after playing with VLC Media Player.
VLC Media Player Pros
VLC Player is capable to play media files, discs, webcams, devices and streams for free on multiplatform.
Play all formats including MPEG-1/2, DivX 1/2/3/4/5/6, MPEG-4, ASP, MPEG Layer 1/2/3, Vorbis, DTS, etc.
Convert video/audio, sync subtitles, filter video/audio and apply other effects.
Hardware decoding. The media loading speed is fast.
Support screen recording with VLC Media Player.
VLC Media Player Cons
The VLC video player interface is not straightforward.
VLC cannot play damaged or unfinished videos.
Still need to download codecs for some video and audio formats.
VLC Player crashes during playing or subtitle inserting occasionally.
Playing videos with loud volume using VLC will damage the speakers.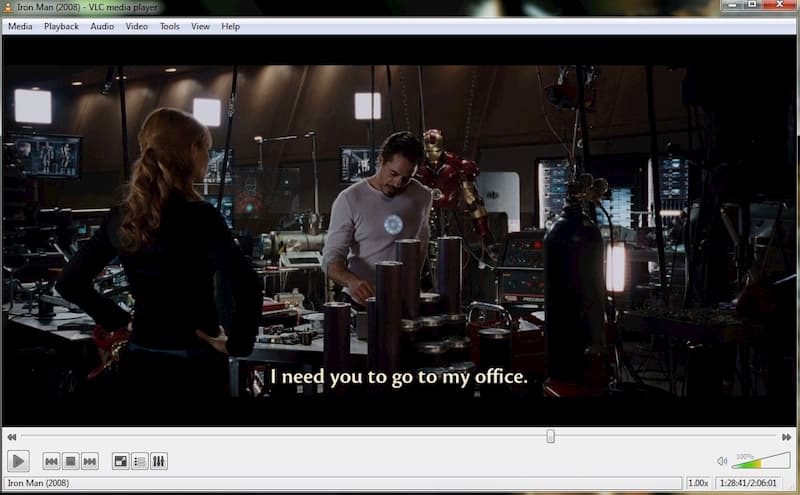 Part 2: Top 5 VLC Media Player Alternatives for Windows and Mac
The user-friendlessness UI and unstable media playing problems makes VLC Media Player not so good. If you want to get smooth audiovisual experience, you can try the following media players as well. These are highly-recommended VLC Media Player for Windows, Mac, iOS and Android alternatives.
Top 1: Vidmore Player – Play Videos and Discs What VLC Cannot Play
VLC cannot play DRM-protected Blu-ray and DVD discs. If you want to get seamless Blu-ray and DVD playback, Vidmore Player can be your best VLC alternative. All kinds of discs, folders and ISO files are supported. You can enjoy DVD and Blu-ray movies with HD image quality and lossless sound effect. The intuitive interface and easy-to-use options are friendly to all users.
Play the latest Blu-ray or DVD disc, folders and ISO files losslessly.
Open all types of videos, including 4K UHD and 1080p/720p HD videos.
Offer navigational menu support and customizable controls to personalize video playback experience.
Get the surround sound effect with the advanced audio encoding technologies.
Adjust image effects, take snapshots, change subtitles, switch audio tracks and enjoy smooth playback.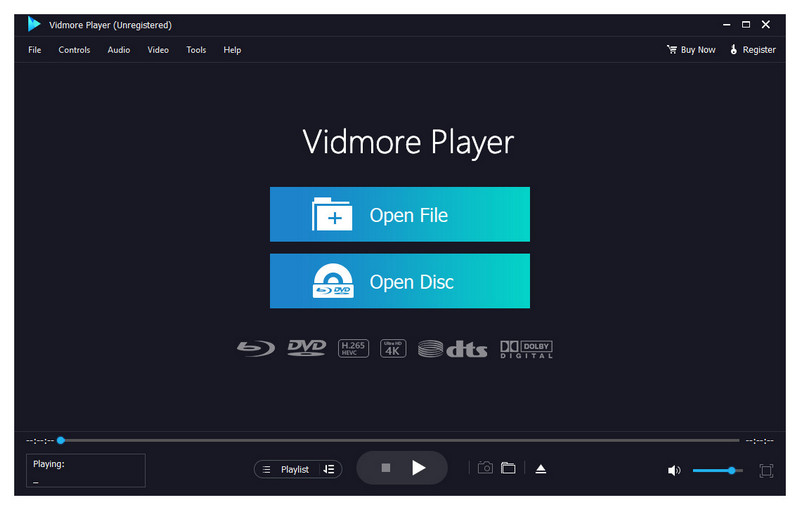 Top 2: Windows Media Player – Burn CD and DVD with VLC Alternative
Windows Media Player is pre-installed on Windows computers and Windows mobile-based devices. You can use Windows Media Player 12 to play video and audio on Windows 7 for free. Moreover, you can burn CDs and DVDs by using Windows Media Player on your Windows computer. This is a new feature that you cannot get from VLC player for Mac or Windows. In addition, you can use Windows Movie Maker as your free VLC video editor alternative for Windows.
Pros:
Create playlists and mix up songs from different albums.
Rip a CD for free without installing anything else.
Cons:
MP3 and Windows Media Audio are all your choices for output audio formats.
There are limited sound quality options in Windows Media Player.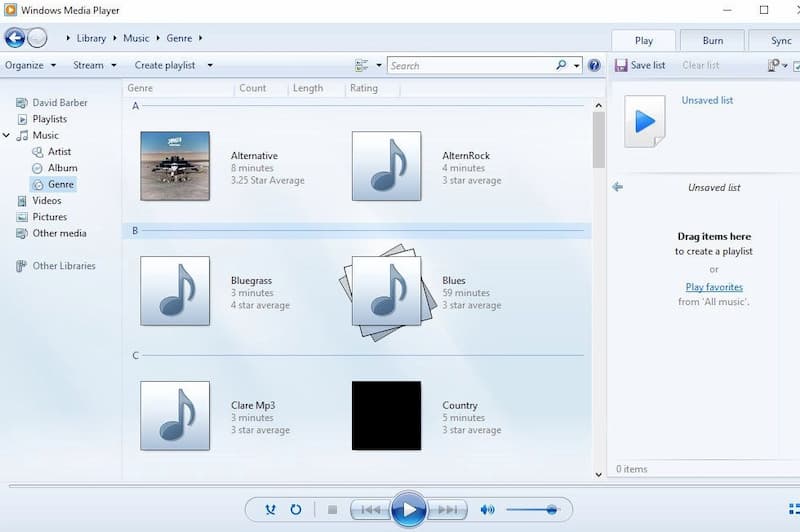 Top 3: Photos – VLC Player Free Alternative for Windows 10
The Photos app is a free VLC Media Player for Windows 10 alternative you can consider. You can open not only images, but also videos on Windows 10 within Photos. There is a built-in Video Editor app within Windows 10 Photos app. You can create a videos using your photos in a short time easily. Compared with VLC player, Photos has a better interface.
Pros:
Play, edit and share videos on Windows 10 for free.
Trim videos to delete unwanted clips on Windows.
Cons:
No face tagging feature.
Lack the panorama stitching or selective focus support.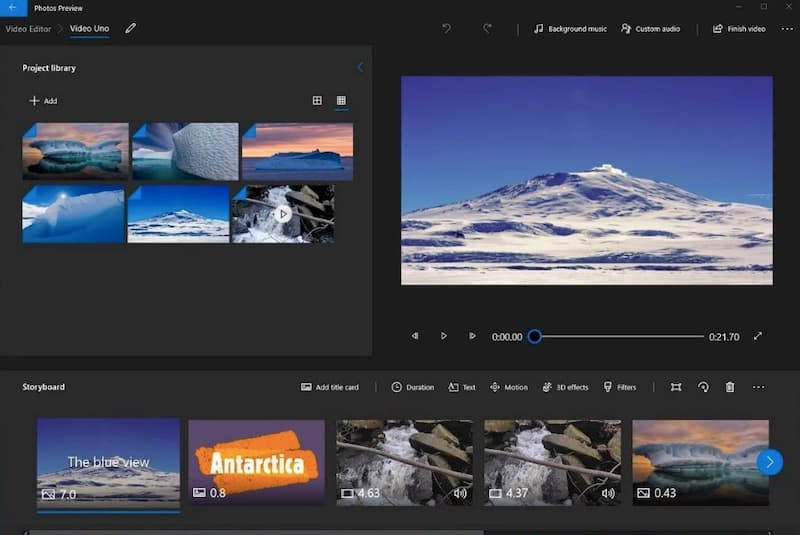 Top 4: QuickTime Player – A Good Competitor of VLC Media Player for Mac
QuickTime Player can be your free VLC alternative for Mac as well. You can play most videos and music files on Mac directly. Furthermore, the built-in QuickTime screen recording features work better than VLC screen recorder. You can record Mac, iPhone and iPad screen video and audio for free within QuickTime Player.
Pros:
Play media files with high quality and 1/2/3x faster playback speed.
Watch the local and online streaming videos on Mac.
Cons:
Need to upgrade to QuickTime Pro to unlock its video editing and recording features.
Cannot work with common subtitle files.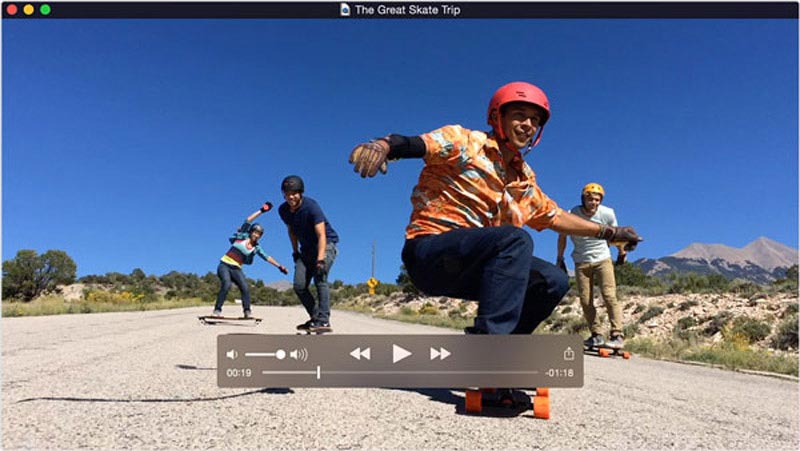 Top 5: MPlayerX – Free and Open Source VLC Alternative
Being a free and open source media player, MPlayerX is often compared with VLC. You can watch videos without extra plugins or codecs on multiplatform. The auto subtitle detecting and converting feature can sync your subtitle seamlessly.
Pros:
A lightweight and free media player alternative to VLC on Windows, Mac, Linux, iOS and Android.
Be compatible with Apple Remote. You can control the video playback remotely.
Cons:
The MPlayerX in Mac App Store is outdated. You need to update MPlayerX to the latest version manually.
MPlayerX download package contains bundled software. You need to be careful and deselect unwanted programs manually.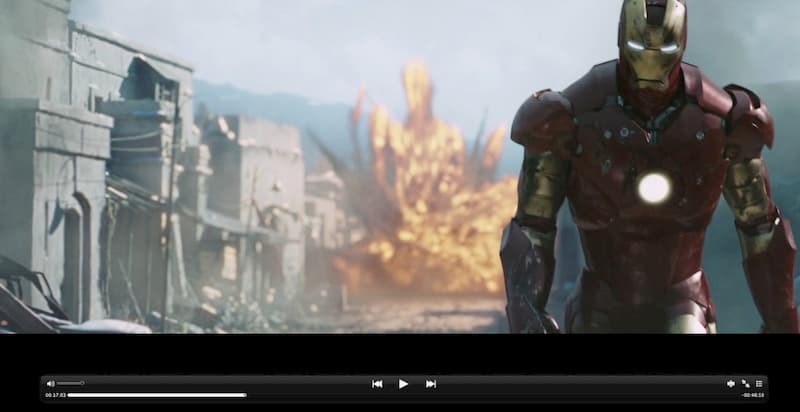 Part 3: FAQs of VLC Media Player
What VLC Media Player portable alternatives to choose?
If you are looking for VLC for mobile alternatives, you can take a look at GOM Player, MX Player, BS Player, GPlayer, Dice Player, Winamp, KMPlayer and more. These video and audio players are alternative to the VLC Media Player app.
How to fix VLC blinking or flickering?
The VLC video flickering problem is quite common on NVIDIA graphic adapters with HDMI connected projectors. To stop VLC screen flashing issues, you can go to Preferences. Choose Video and then change from direct3d11 to direct3d9. Or you can choose Preferences followed by Input/Codecs to disable hw decoding.
Why is VLC not opening and how to fix?
The VLC registering and setup process may not be completed. Delete the VLC installer folder first. Later, you can uninstall and reinstall VLC Media Player. Restart your computer to see if the VLC won't open problem still exist or not.
VLC is a free media player and editor that is worth to try. Moreover, there are also many other powerful media players in the market. If you are not satisfied with the VLC disadvantages, you can get a better choice from the above VLC Media Player alternatives.