Top 6 Free WebM Players: How to Play WebM Videos on Your Computer
If you edit or work with WebM videos, you might come across a situation where you are looking for a powerful video player to play those WebM videos. As we know, the WebM format is an audiovisual media file format. Originally, it was intended to provide a royalty-free alternative usable in HTML5 audio and HTML5 video elements. It also offers an alternative to commercial formats such as MPEG2, MPEG4 and H.264 standards.
However, it can be difficult to search for the best WebM video player since there are tons of media players available on the Internet. Fortunately, there is no need to worry. After in-depth testing and reviewing, we have gathered the best WebM players for Windows and Mac. We believe that the following list will help you find the right option for your computer. Now let's view the top WebM video players in detail.

1. Vidmore Player (Windows and Mac)
Vidmore Player is a feature-rich WebM file player that can virtually play any WebM files on your PC or Mac. Its interactive full-screen interface can be quickly customized to your preferences. In addition to WebM files, it can cope with almost multimedia files you want to play including MP4, AVI, VOB, MKV and more. You can use this player to watch TV shows, movies, personal videos, and many more.
Features:
It can play any 4K/1080P videos with the support for a variety of formats, including WebM, MP4, MOV, FLV, AVI, VOB, etc.
It enables you to play DVD or Blu-ray discs smoothly.
It offers many customization options, such as video effects, audio track, subtitle, volume, screen size, and more.
It is available in many languages, including English, German, Japanese, and French.
It has a user-friendly design.
It has no spyware or user tracking.
How to Play WebM Files via Vidmore Player
Step 1. After the installation, run Vidmore Player on your computer. Then, click Open File to add your WebM files to the program. If you want to play the Blu-ray or DVD disc, you just click Open Disc to load your movies.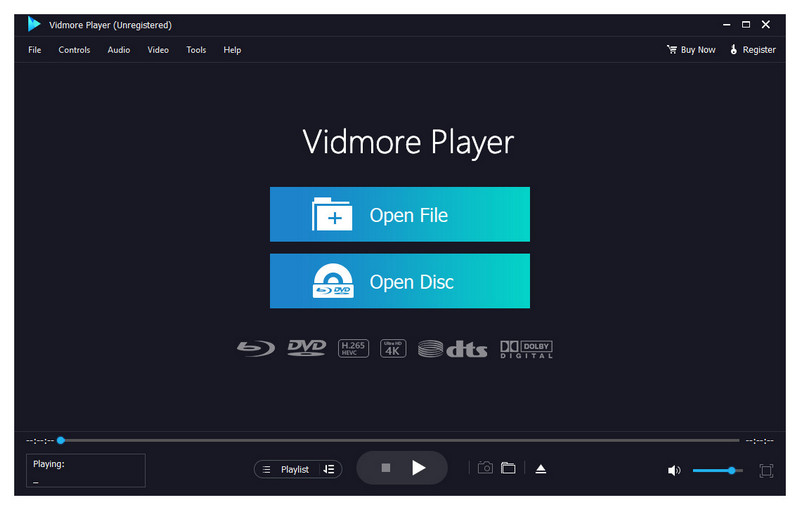 Step 2. The program will play the file automatically after analyzing. While playing, you can take screenshots, adjust audio volume, change audio track, and more.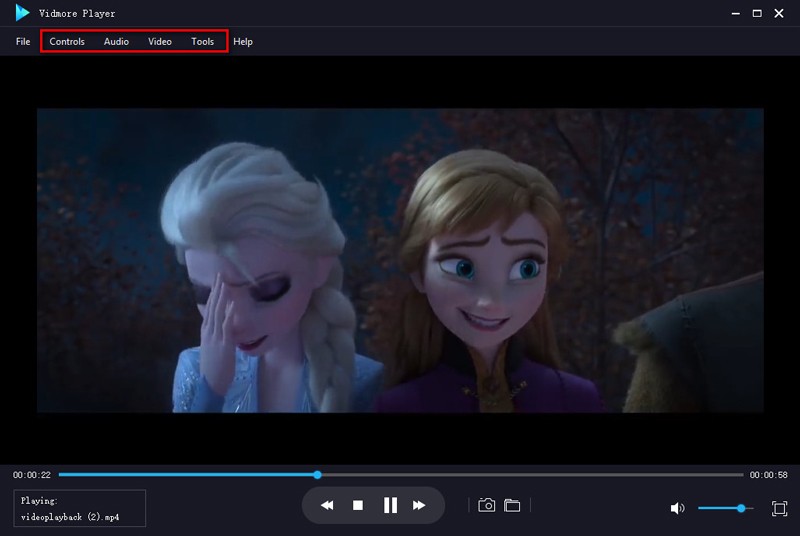 2. VLC Media Player (Windows, Mac, and Linux)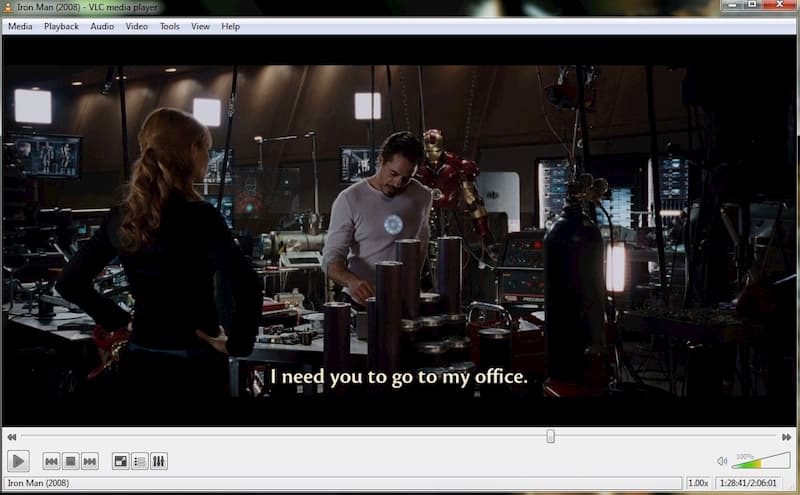 VLC Media Player is a well known cross-platform media player created by VideoLAN. It is open-source software for nearly all operating systems, including Windows, MacOS X, Linux, Android, and iOS. It is a simple but powerful program that can handle all formats include WebM, MP4, AVI, MPEG, and more. The player comes with a clean interface and you can easily find what you need.
3. Windows Media Player (Windows)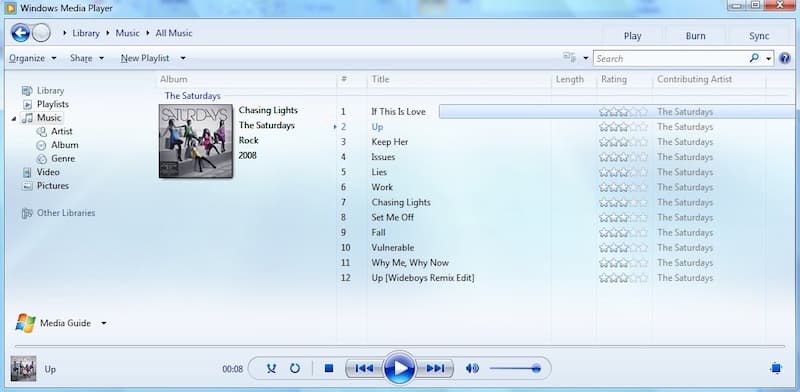 Windows Media Player is a great media player for Windows to play video, audio and viewing images on your PC. Apart from supporting a wide range of video and audio formats, the player has the ability to rip music from and copy music to compact discs, burn recordable discs in Audio CD format. Another impressive feature of Windows Media Player is the instant-search tool, so you are proved to get rapid search results.
Related Article: Windows Media Player 12 Review and Its Windows/Mac Alternatives
4. QuickTime Player (Mac)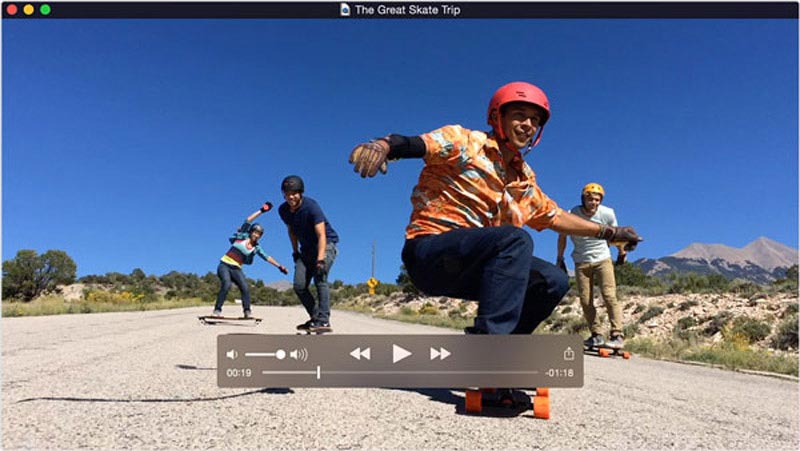 If you are looking for a free WebM video player for your Mac, Apple's QuickTime Player should be a great choice. It can handle various video files without quality loss. Moreover, it offers various useful features, like playback controls, simple video editing tools, and screen recording.
Related Article: 5 Tips to Fix QuickTime Player Not Working on Mac
5. RealPlayer (Windows)
RealPlayer is a free WebM player available on Windows that plays almost any media file. In addition, it empowers additional features like the ability to download your favorite online videos to watch on your PC, convert video files, and burn HD videos to DVD.
Related Article: Real Player Review & Alternative – All You Want to Know of RealPlayer
6. PotPlayer (Windows)
PotPlayer is a free media player for Windows that comes with built-in support for most video formats, such as WebM, MP4, AVI, MOV, and many more. It can handle files from local storage, URLs, and FTP servers, analog and digital TV, DVDs and Blu-rays. Apart from basic features that come with other video players for Windows, PotPlayer also has the support for 360-degree and 3D video, so you can fully enjoy the 3D movies at home.
FAQs of WebM Player
What is WebM format?
WebM file is a video file with the .webm file extension. The WebM file format is based on the same video format that utilizes the MKV file extension.
How to open WebM files?
You can use a web browser on a computer to play WebM files since it is used on HTML5 for video streaming. Google Chrome, Opera, Firefox, and Edge support the playback of WebM videos.
Why my browser can't play WebM files?
If your web browser isn't opening the WebM file, you can check if it's fully updated. WebM support was included starting with Chrome 6, Opera 10.60, Firefox 4, and Internet Explorer 9 (with the WebM for IE plugin). If your browser still cannot open the WebM file, you can try WebM players mentioned above.
Conclusion
When it comes to WebM video players for Windows and Mac, there are many programs to meet every need. The WebM player we've mentioned in this list can meet the needs of users with varied requirements. Hopefully, you could find the one that's a good fit for you. You can also check out Vidmore Video Converter – an easy-to-use and efficient tool for switching between video and audio formats. It can help you convert WebM videos to MOV, MP4, MP3, etc.