Top 5 Ways to Fix Videos Not Playing on Safari [2023]
Safari is a web browser designed and intended for Apple users. However, many users have reported encountering issues, including Safari not playing videos. This post will present details about why Safari cannot play videos and solutions to the issue. In addition, it will present video players for desktops and iPhones, which you can also use to play videos. Are you ready to learn all of these? If so, check out the other parts.

Part 1. How to Play Video When Safari Not Playing Videos
On Computer: Vidmore Video Converter
Nothing is more satisfying when you can play your videos without experiencing any issues. Did you know that Vidmore Video Converter can offer you the better viewing experience you wish to experience?
Vidmore Video Converter has numerous built-in toolkits, including the Video Player, which can play videos in various formats. Worry not, as it enables you to import any video file format without experiencing video file incompatibility. You can adjust the video speed and volume based on your preference. Besides that, it has a function to take a screenshot while the video is playing.
Below are the steps to learn how to play video using Vidmore Video Converter:
Step 1. Download Vidmore Video Converter, install it on your computer, and launch it afterward.
Step 2. Please navigate to the Toolbox tab, look for Video Player from the selection of tools, and click it.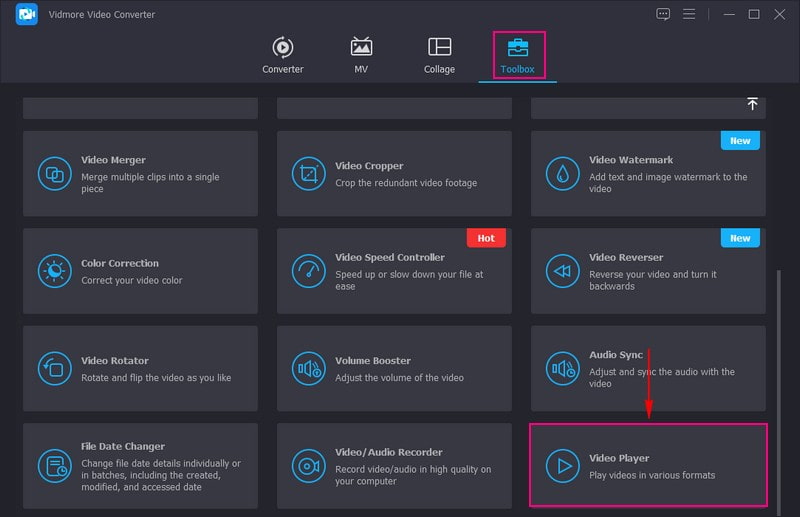 Step 3. Hit the (+) button to add a video to the video player from your desktop folder. Remember to import any video, as the player supports several video formats.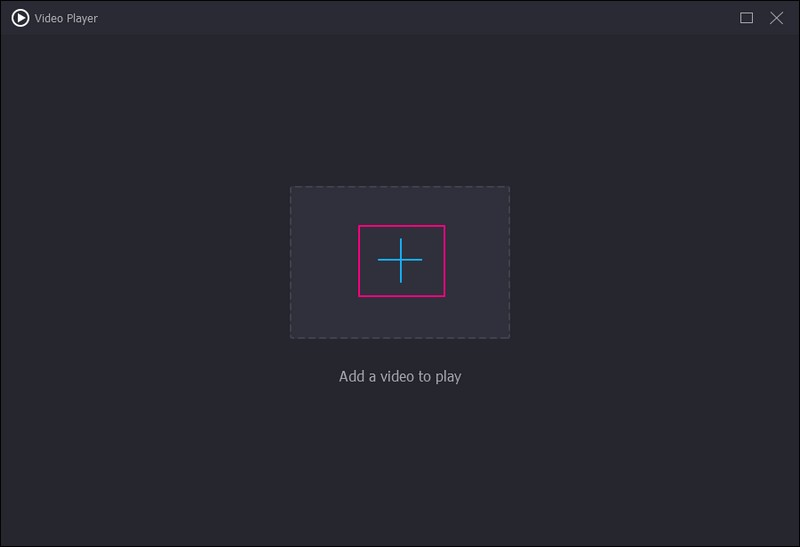 Step 4. Once your video is placed on the player, it will automatically be played. You can change the speed rate to 0.75×, 0.5×, 0.25×, 0.125×, 1.25×, 1.5×, and 2×. You can also soften or louden the video's sound on the Volume button. If you want to take a picture of a specific part of the video, you can do that. Press the Camera button and enable the Continuous Shooting or Open target folder after the snapshot to enable the screenshot function. Besides that, click the Minimize button to watch the video in full-screen mode for the best viewing experience.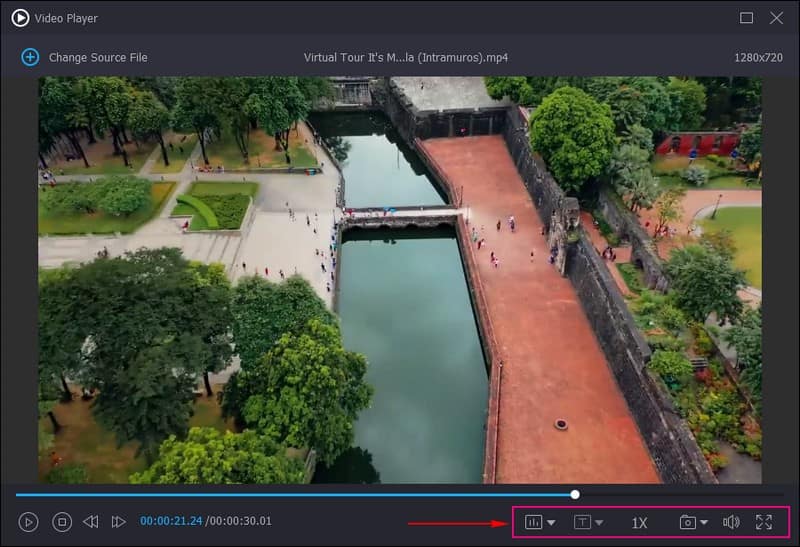 On iPhone: KMPlayer
You do not need to waste time converting video formats to another as everything can be played on KMPlayer. It has a wide range of features with an interactive user platform. It supports several video formats, including MKV, OGM, WMV, MPEG1/2/4, 4GP, and more. In addition, it can handle subtitles with ease and is commonly used for popular game streaming.
Below are the steps to learn how to play videos using KMPlayer:
Step 1. Install KMPlayer on your iPhone.
Step 2. Open the application and from the main interface, click the Home tab and select the Files option. Then, click the Import External Files button to open your files and select the video you want to play.
Step 3. Pick Save in App to save the video to KMPlayer. Next, press the video from the list within the KMPlayer, and the video will start playing.
Step 4. If you want to add more videos to KMPlayer, head to Files, Import, and External Files, followed by Add button.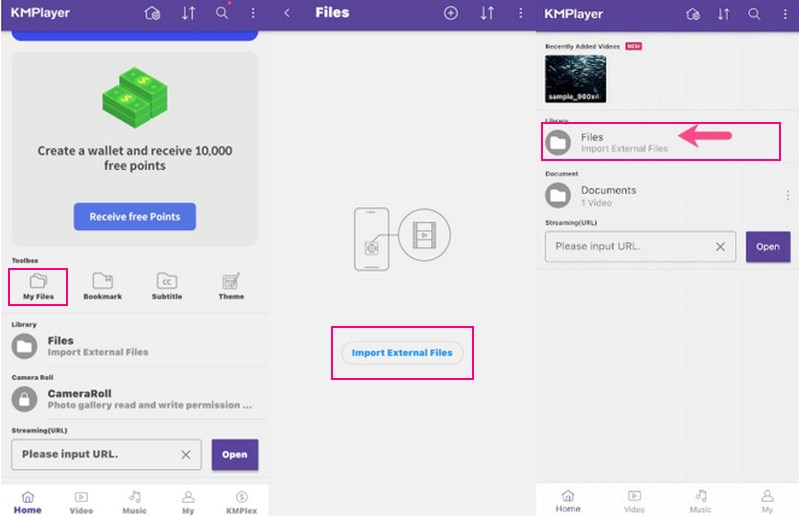 Part 2. Why Videos Not Playing Safari and How to Fix
When you watch videos on Safari, you may encounter an issue where the browser can't play the video. Do you know why the video is not playing or what occurs for the problem to happen?
Safari cannot play videos because of the following reasons that lead to the issue, which the common reasons are presented. Look at the information below to check what causes the problem to happen.
1. Poor Internet Connection - Safari fails to load or play videos if you are connected to a slow or unstable internet connection.
2. Restricted Functions - Sometimes, your device is limited by content restrictions in screen time, which disables you from playing videos.
3. Unsupported Video Format - Safari cannot play the video because the browser does not support the video file or type.
4. Outdated System Versions - Ensure your device is updated; otherwise, you might need help playing videos on Safari.
5. Device System Errors - Some errors might affect your device, which causes Safari from playing videos.
For the abovementioned reasons above; this section will list the following methods to fix your browser can't play this video issue. If you ever encounter the problem of not playing the videos, you will have an idea or background of what to do. Without further discussion, proceed to the following information.
Way 1. Reset Network Settings
As mentioned above, not having a fast or stable internet connection might be one reason for the videos not playing. You must reset your network settings or change to a stable internet connection.
Step 1. Go to Settings, General, and then Transfer or Reset iPhone.
Step 2. Press the Reset and then select Reset Network Settings from the options.
Step 3. Input the password of your device to continue, and click Reset Network Settings to confirm.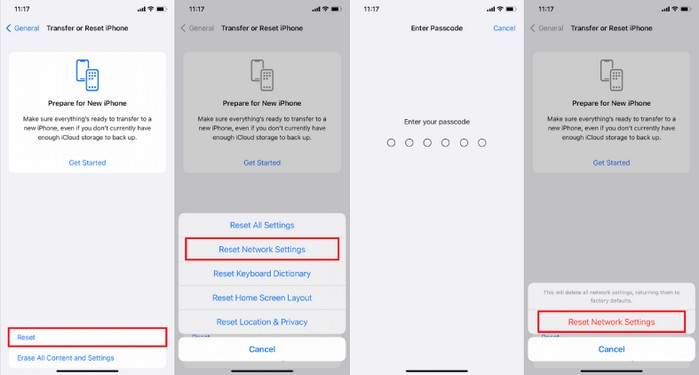 Way 2. Disable GPU Process: Media
Disabling Graphic Processing Unit (GPU) Process: Media in the Safari Settings can help you play your videos without a problem. Below is the step-by-step process to fix the problem of videos not playing by deactivating the options.
Step 1. Head to Settings, Safari, and then Advanced.
Step 2. Select the Experimental Features option to see a list of Experimental WebKit Features.
Step 3. From the list, check if you have turned on the GPU Process: Media. If the option is on, please turn it off.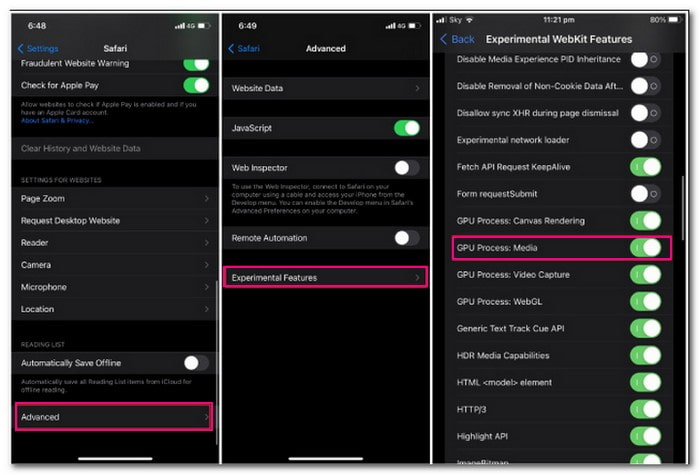 Way 3. Clear Safari Cache
Clearing Safari's caches can resolve the issue of videos not playing. With that, you must consider clearing specific problems, like loading or formatting issues on site. Do you want to know how? If so, proceed to the following details.
Step 1. Go to Settings and then Safari.
Step 2. Scroll down and select Clear History and Website Data.
Step 3. After that, press the option once again when the pop-up appears.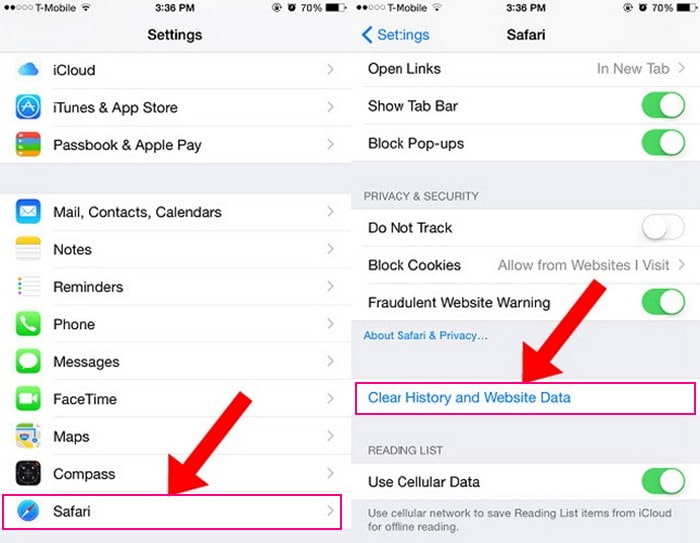 Way 4. Disable Extensions
If you have installed an incompatible Safari extension, it may cause an issue when playing a video. With that, you must check the Safari version and install the extension that is compatible with the browser.
Step 1. Head to Setting and select Safari.
Step 2. Under the Safari section, choose Extensions; you will see your installed extensions.
Step 3. Please select all the Extensions and turn them Off.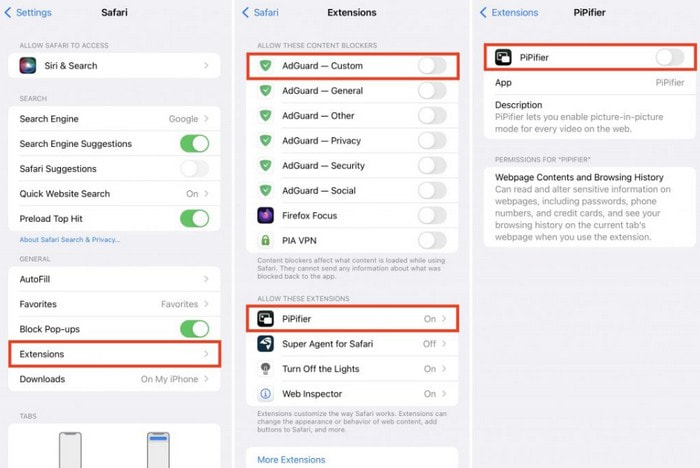 Way 5. Enable JavaScript
Safari will not play videos if you have disabled the JavaScript. Therefore, you must turn it on to improve the browser's performance and interaction with other sites.
Step 1. Open the Settings and head to Safari from the options.
Step 2. On the bottom part of Safari's settings, select Advanced.
Step 3. Tap the JavaScript toggle to enable the option.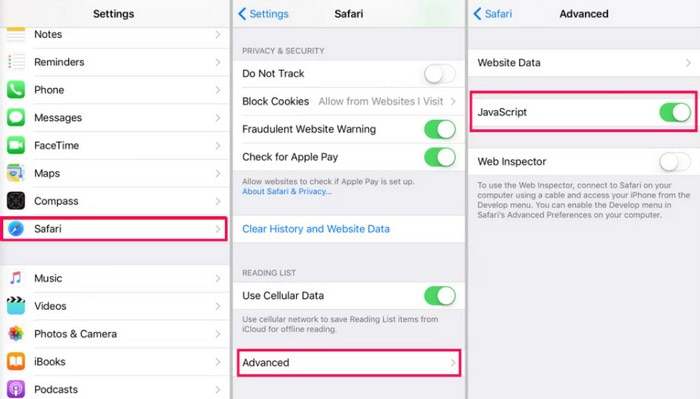 Part 3. FAQs about Safari Not Playing Videos
Does Safari support HTML5 video?
Yes, Safari supports HTML5 video; you must consider disabling extensions like ClickToFlash if the Youtube video does not play.
Why do some websites play videos on Safari while others don't?
Different browsers use various video formats or technologies for video playback. Safari may not support specific formats or asks specific plugins to play videos.
Can I install additional plugins or extensions in Safari to enable video playback?
Unfortunately, because of issues, Safari no longer supports plugins, including Adobe Flash.
Can I use alternative browsers to play videos if Safari does not work?
You can use alternative browsers like Google Chrome, Firefox, and MS Edge.
When you download a video on Safari, where does it go?
The downloaded files in Safari are saved in the Downloads section of the Files application, but you can also customize the storage location.
Conclusion
This post provided five practical solutions to resolve the videos not playing in Safari issue you can use as a guide. Besides, this post provided video players you can use to play videos. But if you prefer a video player supporting numerous video formats, count on Vidmore Video Player. It will offer you the best viewing experience and advanced options beneficial for playing videos.