Top 5 Ways to Fix Google Drive Videos Not Playing
Google Drive is a widely-used file syncing service among Android users. It has the capability to store all types of files including videos to its cloud platform. Moreover, Google Drive allows you to preview files and directly play videos stored in it.
However, many people complained about the Google Drive videos not playing problem. Are you face the same situation? For instance, Google Drive prompts the errors saying Whoops! There was a problem playing this video or This video cannot be played when you play video.

You should know that, not all video formats can be played by Google Drive. Also, there are some other reasons will lead to Google Drive not playing videos. Considering that, this post gives you 5 possible solutions to better view videos on Google Drive.
Part 1. Update Browser and Google Drive App
When the video on Google Drive is not playing, you should first restart your Android phone or computer to troubleshooting the problem. After that, you can check if you are using an outdated browser or app. A new version can always fix a mass of issues and problems existing in old version.
To update browser like Google Chrome, you can click on the three dots icon in the upper right corner. Go to Help and then choose the About Google Chrome option from the drop down menu. Chrome will automatically analyze if there is an available updating and update it for you. When the updating process is finished, you can click the Relaunch button and then re-play the Google Drive videos.

To update Google Drive app on your Android phone, you can go to Google Play Store, locate the Google Drive app and then update it.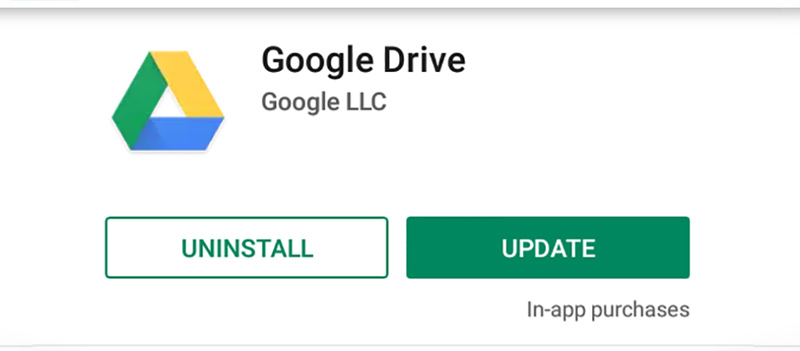 Part 2. Clear Browsing Data to Fix Google Drive Videos Not Playing
Both your web browser and app use cache to improve the user experience and boot up things. Cache, cookies and other browsing data may cause Google Drive not playing videos.
When the Google Drive videos are not playing on your web browser, you can click on the three dots icon and choose More tools. Then select the Clear browsing data option. After that, click the Advanced tab. Now you can set the specific time range and data types you want to remove. Click the Clear Data button and then relaunch browser.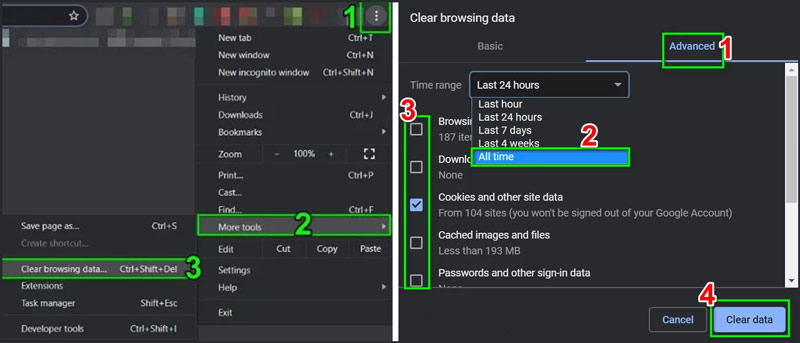 To clear cache on Android device, you can go to Settings app. Tap Application Manager or Apps and then choose the Google Drive option. Tap Storage and then the Clear Cache button to confirm the clearing operation.
After clearing browsing data, you can back to Google Drive and check if you can play videos as normal.
Part 3. Play Google Drive Video in a New Window
Google Drive allows you to open video in another window. You can rely on this feature to solve the Google Drive videos not playing problem.
Go to Google Drive on your browser and find the video you can't play. Right click on it and choose the Preview option.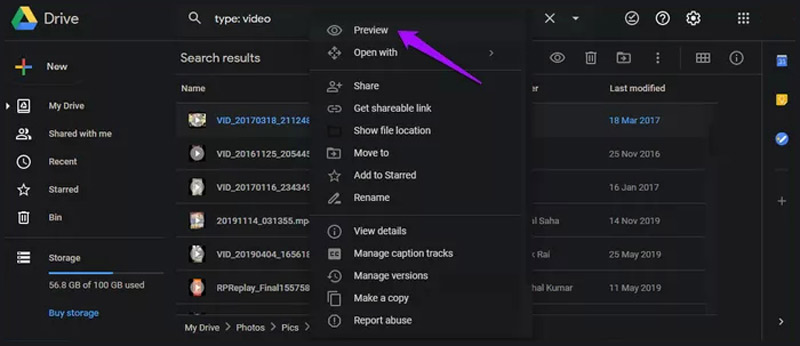 Click the three dots icon on the upper-right and choose the Open in New Window option. Then check if the Google Drive video has started to play.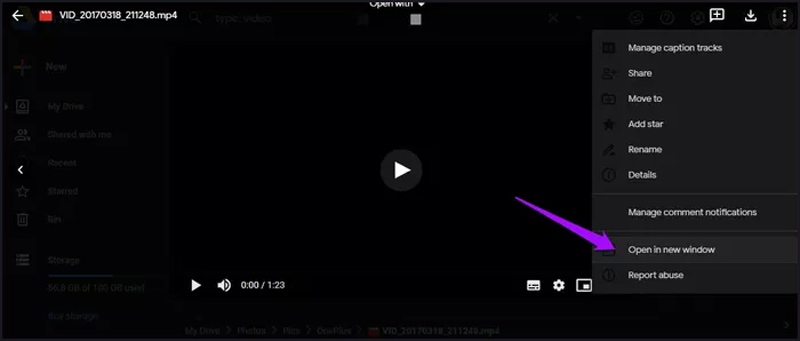 Great Google Drive video player you may like to know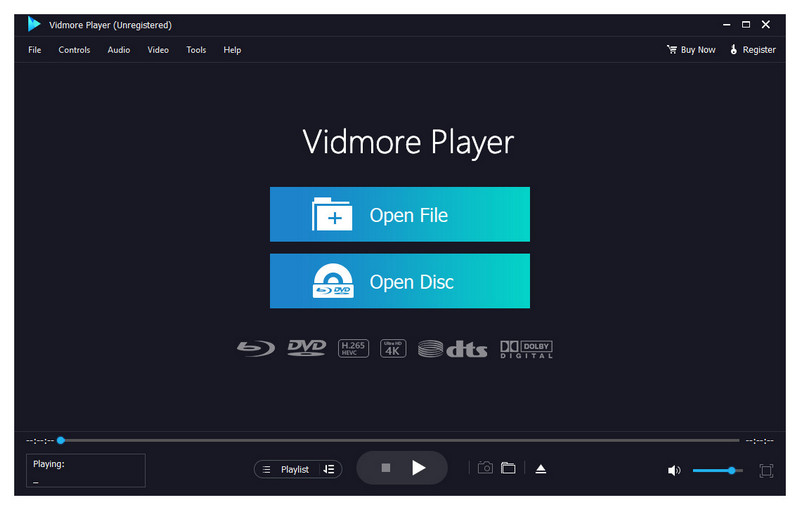 Play all frequently-used formats like MKV, MP4, MOV, AVI, FLV, etc.
Support high resolution 4K UHD, 1080p/720p HD and SD videos playback.
Support Blu-ray/DVD discs, folders, and ISO image files playing.
Advanced audio decoding technologies like Dolby, DTS, AAC, and TrueHD.
Part 4. Disable Browser Extensions to Fix Google Drive Videos Not Playing
The extensions, plugins and add-ons on browser are mainly used to add extra functions. But some of them may affect the video playing in Google Drive. You can try removing them to fix the video not playing issue.
Open Google Chrome browser and click the three dots icon on the top right. Select More tools from the drop-down menu and then choose the Extensions option.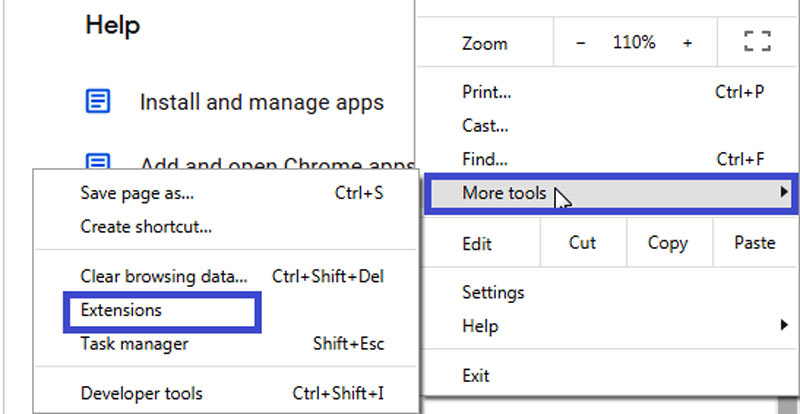 Now you can check all extensions you have installed on your browser. Locate the useless extension you can remove and then click Remove button under it.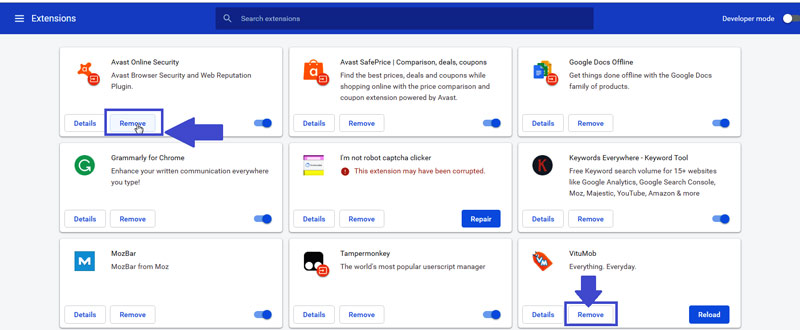 Part 5. Convert Video to Google Drive Supported File
Google Drive enables you to play many video file formats including MP4, MOV, AVI, WMV and more. But you still need to check the video format and related information when the videos on Google Drive can't be played. Besides the video format, Google Drive also has some limits for file size and video resolution. It can't support video resolution higher than 1920x1080 and file size larger than 5TB.
Here you can rely on the powerful Video Converter to convert your videos to Google Drive supported files without quality loss. It is compatible with almost all video and audio formats. You can rely on it to make the Google Drive video conversion with ease. Moreover, it carries many editing features for you to edit your videos and adjust output effects.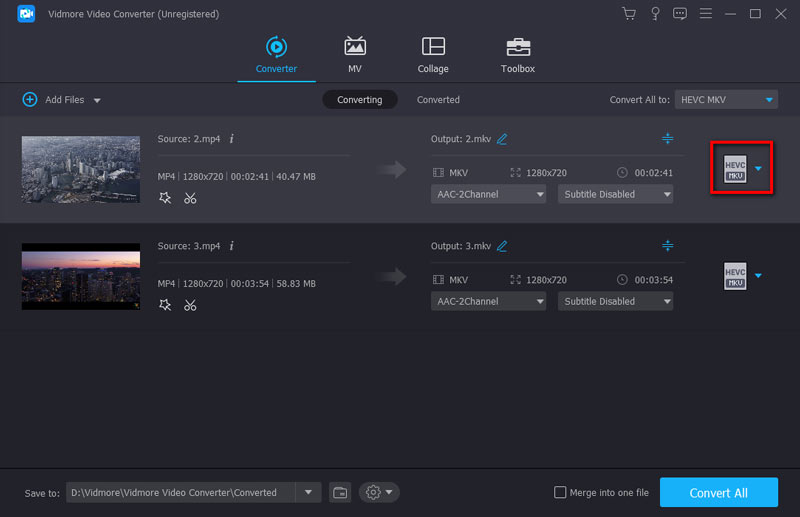 Part 6. FAQs of Google Drive Not Playing Videos
1. Why my Google Drive videos not playing?
There could be many reasons behind the Google Drive videos not playing. The outdated browser may cause the video playback issue. What's more, the unsupported format, incompatible video resolution and file size, poor internet speed, plug-ins and many other factors will lead to this problem.
2. How much free space Google Drive offers?
Google offers 15GB of free storage for every account. It is shared across Google Drive, Gmail, and Google Photos. To get more storage, you need to upgrade to Google One.
3. How to buy storage from the Google Drive app?
Open Google Drive app on your Android phone, and then tap Menu on the top left. Choose Upgrade Storage option and select a storage plan you want. After that, you can use a suitable payment type and tap Subscribe.
Conclusion
We have mainly talked about the Google Drive videos not playing problem in this post. 5 effective solutions are offered to help you solve it. For more questions about the video playback in Google Drive, you can leave us a message.