2022 Top 9 Free Conference Call Services
Steve Jobs once said, "Creativity comes from spontaneous meetings, from random discussions. You run into someone, you ask what they're doing, you say 'Wow,' and soon you're cooking up all sorts of ideas."

However, a number of governments urged people to stay in their houses during the coronavirus lockdown recently, which means people have to work or study from home. It actually is a good way to protect people from exposing themselves to the infection. But how can we discuss work stuff, attend classes, or just contact our friends and family while staying indoors?
For most users, video conferencing software may be their first choice. It helps them to keep in touch with others faster and more efficiently. There is no doubt that conference call services will bring people closer, no matter how far apart they are. But what should we pay attention to when we choose the right conference call service? The price? The caller limit? Or the features?
Here are some tools that can help you host a better conference call.
Part 1. List of 9 Popular Free Conference Call Services
1.Zoom

As a mature conference call service, Zoom provides users a secure experience while joining the meeting. You are able to use it anywhere on any devices. And users can not only bring HD video and audio to their meetings, but also share their screens simultaneously for a more interactive meeting.
With Zoom, you can host up to 100 participants. And the time limit of the call is 40 minutes, unless you are from K-12 Schools. Because it temporarily lifts the 40-minute time limit on free Basic accounts for schools affected by the coronavirus.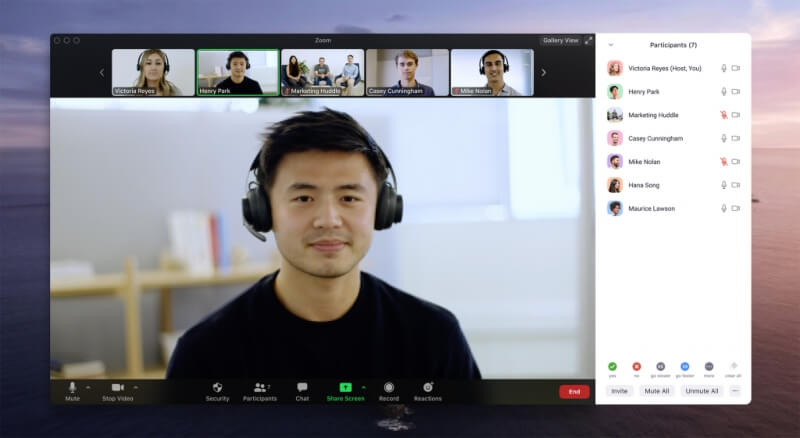 2.Skype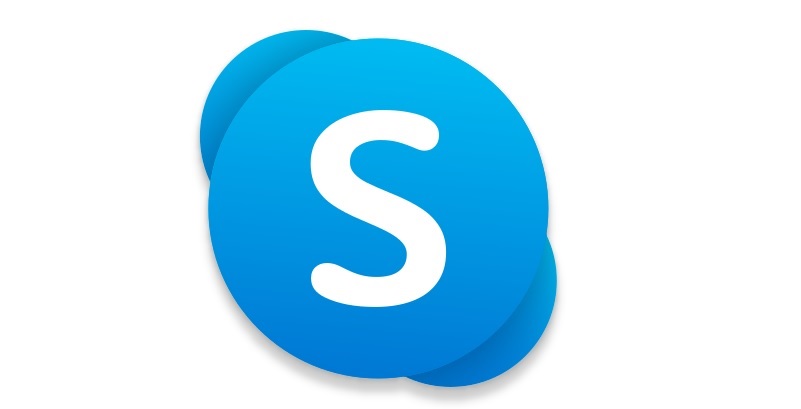 With Skype, you do not need to register an account or install the software. You can easily open Skype online, create a meeting link, share the link with attendees and join the meeting. What's more, you can blur your background in case you want to keep your privacy.
On Skype, you can invite up to 50 people to your call and enjoy free meetings with no time limits.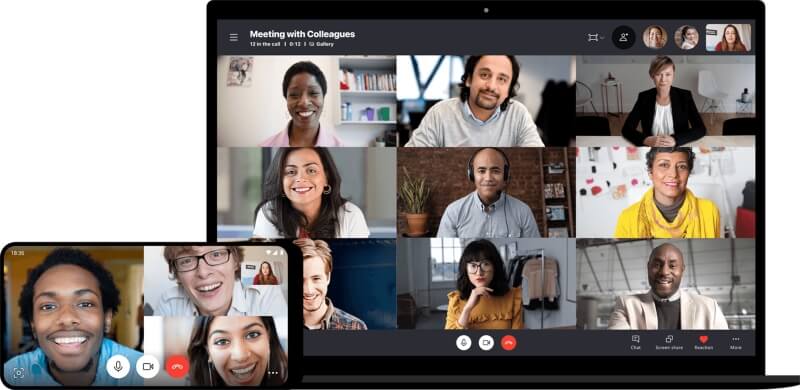 3.UberConference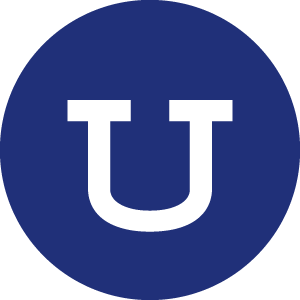 If you only want to host a small meeting, UberConference may be the one you are looking for. It is free for calls with all kinds of main features. It also supports screen sharing, call recording, HD quality audio and HD video.
You can only invite no more than 10 people to your meeting, and the maximum conference duration is 45 minutes.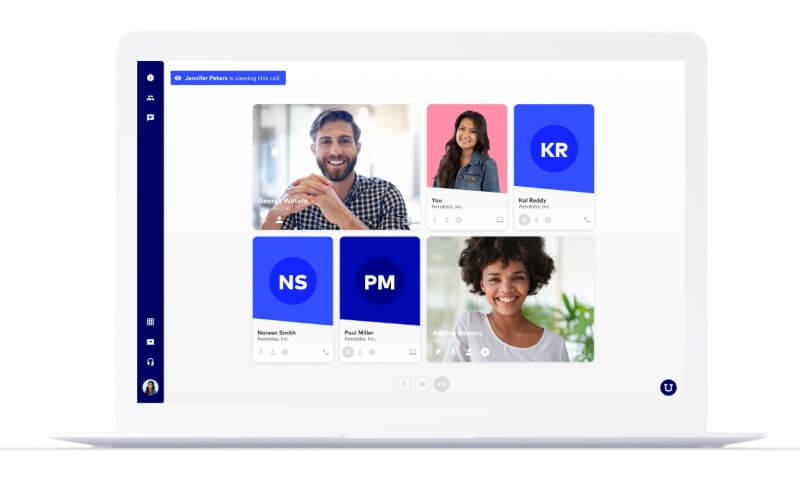 4.FreeConference.com

FreeConference.com offers unlimited conference calls on local numbers. The online whiteboard is one of its unique features. Like Skype, you do not need to download the software, either. FreeConference.com also provides a free international number, which means you can easily join the call by dialing a local number from 15 countries.
For HD audio participants, you can invite up to 100 call participants. For web participants, the limit is 5.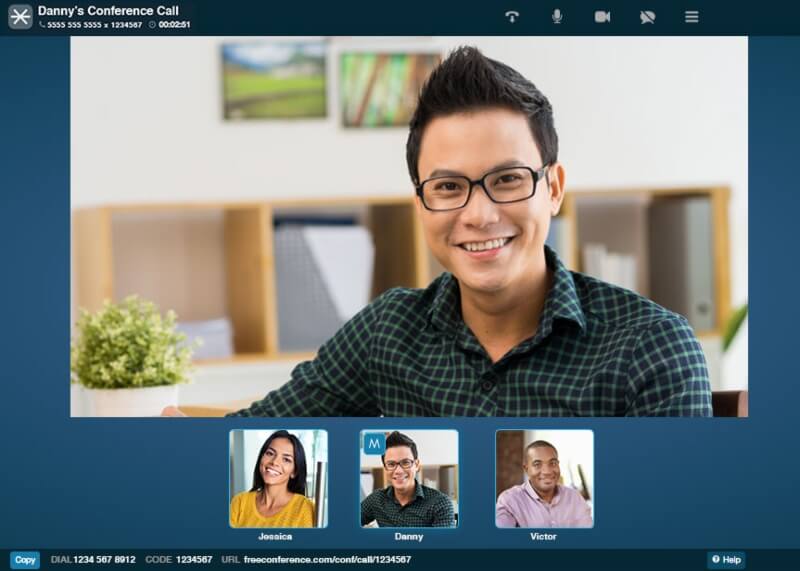 5.FreeConferenceCall.com

The most distinguishable feature of FreeConferenceCall.com is that you can access almost 80 countries with dial-in numbers around the world. After downloading the mobile app for iPhone or Android devices, it is unnecessary for you to memorize account information or keying in access codes.
It is said that FreeConferenceCall.com allows you to invite 1,000 people to attend the meeting. If you are interested, you can give it a try.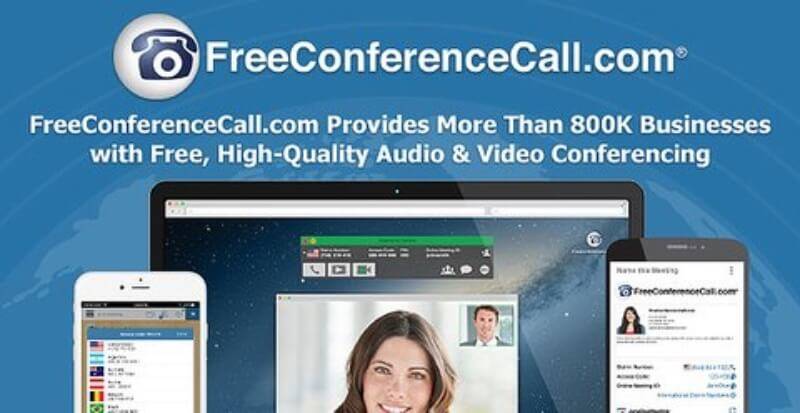 6.Google Hangouts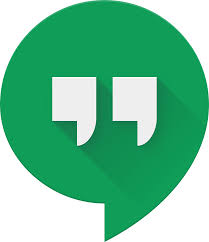 As a conference call service produced by Google, Google Hangouts is mainly used when you have a one-to-one meeting. And it is easier to schedule meetings with your colleagues because of its Google Calendar Integration.
The free version has no customer support and no recording feature. Through computer, you can call 10 people at a time.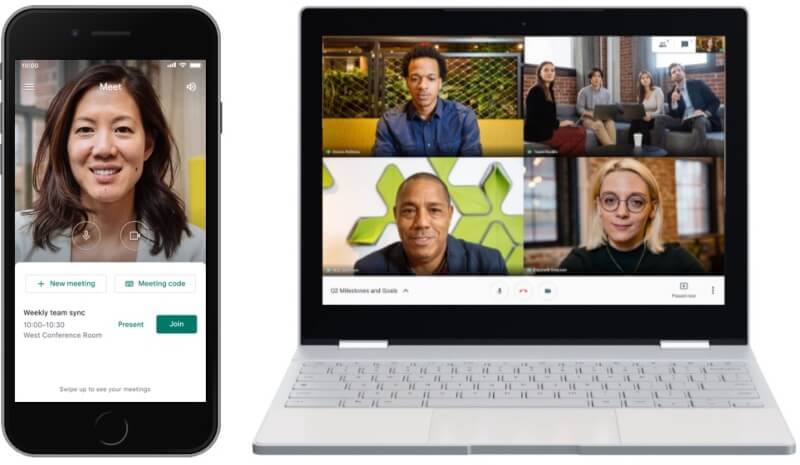 7.Webex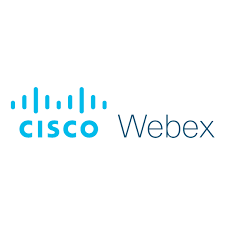 If you are just attending a meeting, there's no need to sign up for a Webex account . As for hosting a meeting, Webex Meetings requires you to register a Webex account through your email address.
The free version of Webex allows you to connect with 100 participants. Each meeting is no longer than 40 minutes.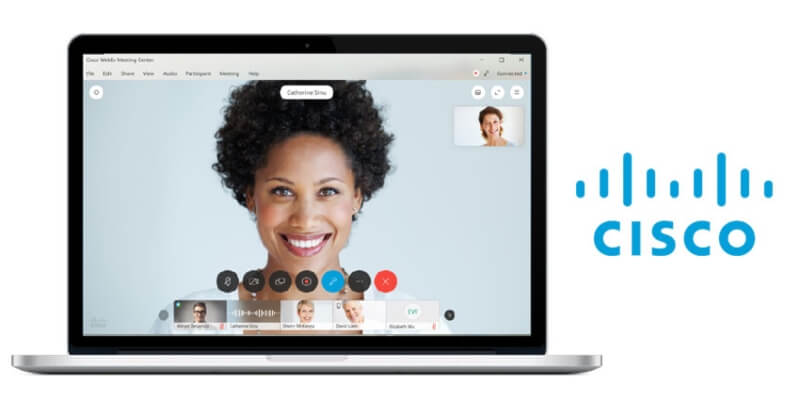 8.Slack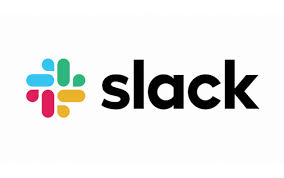 Actually, Slack is more like a multifunctional work platform rather than a simple conference call service. There's a lot of integrated tools to help you streamline your work. As for video conferencing, it helps you collaborate with your team more effectively. But you should be aware that video calls are only available on your desktop.
Each call can have a maximum of 15 participants.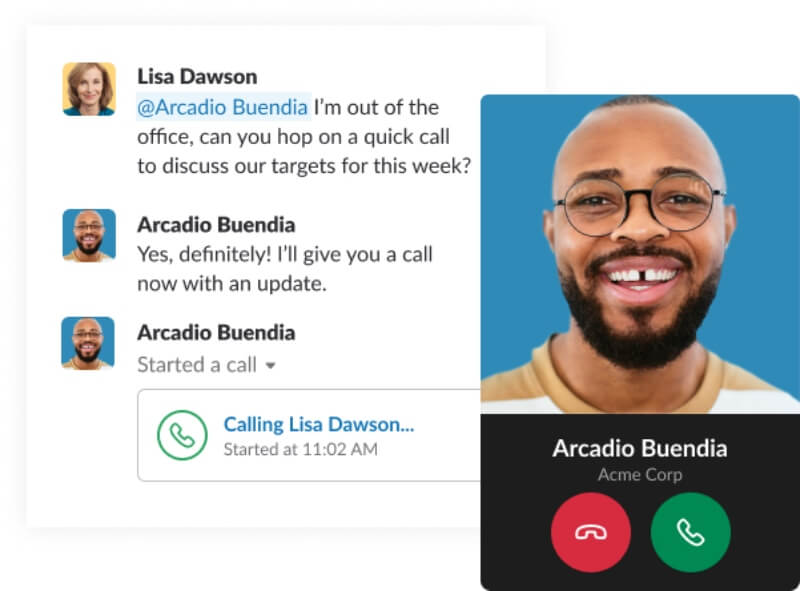 9.DingTalk

DingTalk, an all-in-one mobile workplace, gives you an organized contact list, efficient messaging and smooth HD video meetings. Whether you want to start or join a meeting, both app and desktop are available. You can share your screen and files through any devices. DingTalk developed a beauty mode, which can make you look good during the meeting.
You are able to invite up to 302 participants for free in one meeting. It also has a live mode which is easy to start and you can invite up to 45,000 participants. Host can record the live stream and share the live playback to others.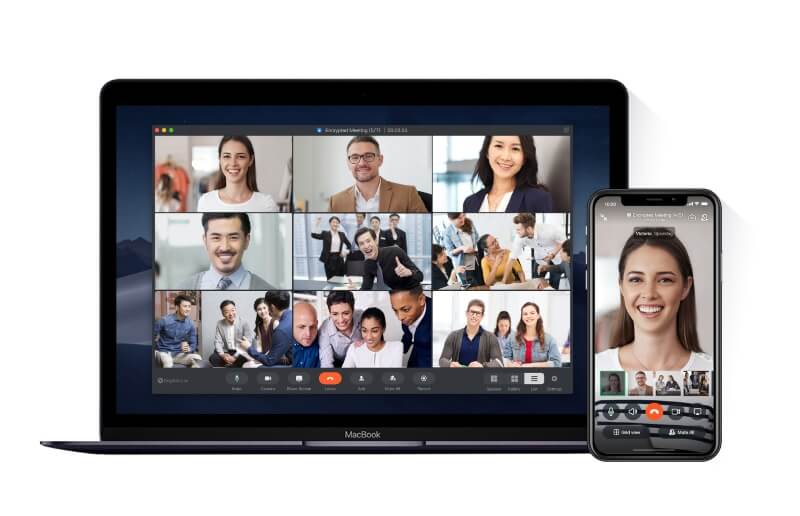 Part 2. Comparisons of These Free Conference Call Services
So far then, we have seen many conference call services, but which is the one what you are looking for?
FreeConferenceCall.com obviously can accommodate the most participants, comparing to others. So if you are going to host a large conference for your enterprise, FreeConferenceCall.com is definitely the one you can give a go.
For those who want to give a lesson or a lecture, I recommend DingTalk. While giving a lesson, teacher usually is the one doing the talking part. Students can create live subtitles to ask or answer questions during class presentations. Also DingTalk's live mode is really useful for students who do not have the time to attend class and want to review the class later.
If you own or manage a small to medium-sized business, you can try Zoom or Webex. But you should notice the time limit.
The free plans of UberConference, Slack and Google Hangouts are perfectly made for group meetings and one-to-one meetings. Like I said, you can't invite too many people during each meeting. But if you have the budget to purchase a higher version, it will improve the user experience largely.
As for Skype, it may be more suitable for calling your friends and family, for it lacks business features.
Part 3. How to Record Conference Calls Losslessly
While hosting or joining an important conference, you may need to record the screen for future use. Although some of conference call services offer a recording tool, it often doesn't work very well because of its limitation. A much more professional Screen Recorder is what you need.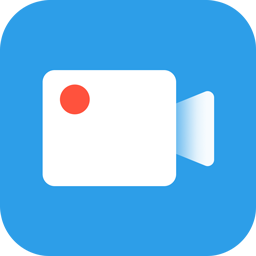 Vidmore Screen Recorder
Record any activities played on your screen with high image quality.
Record online meetings, videos/music, 2D/3D gameplay, and video/audio chats smoothly.
Capture audio from computer system audio, microphone/speaker or both.
Powerful editing features to custom the recorded video file.
Work with Windows 10/8.1/8/7 and Mac OS X 10.10 or above.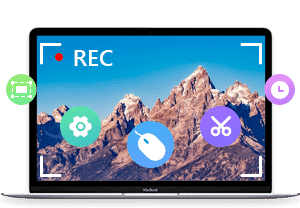 With Vidmore Screen Recorder, you can record your meetings with ease. Besides meetings, you can use it to capture almost every video in full screen or customized screen size, such as online YouTube videos, games, podcasts, webinars, lectures, presentations, Skype calls, webcam videos, you name it.
Or sometimes, it is really a pain in the ass for students studying abroad to attend class on time due to the time difference. You can even set a task schedule to start recording the lesson automatically. Isn't it amazing?
Part 4. FAQs of Conference Call Services
Q1: Is Zoom conferencing free?
Zoom has a free Basic Plan with unlimited meetings. You can experience almost full features of Zoom with no trial period. But the plan has a 40 minutes time limit on meetings with three or more total participants.
Q2: Can I hide my own face during the meeting?
Most conference call services, like Zoom, give you the permission to hide yourself without turning off your camera . Others can see you, but you won't be staring at yourself.
Q3: Why can't others see me?
Make sure that all other programs that utilize the camera, such as Photo Booth and Facetime, are closed. Rejoin the meeting. If the camera still does not work, maybe you need to restart the computer.
Conclusion
Hope that this article could help you to select the most cost-effective conference call service. With a better conference call experience, I'm sure you can "cook up all sorts of ideas".