Reviews of iSpring Free Cam and Best Alternative
Needless to say, iSpring Free Cam is a lightweight but practical screen recorder for Windows. You can capture any part of the computer screen, edit the recorded video and save the recording as WMV or upload it to YouTube.
So if you want to know more about iSpring screen recorder, you can find what you need in this article. Here, we will talk about what is iSpring Free Cam, how to use it and what people say about it. In addition, we also share the recommended iSpring screen recorder alternative with which you can record computer screen, gameplay, webcam videos, etc.

Part 1. Introduction of iSpring Screen Recorder
iSpring Free Cam is an easy-to-use screen recorder that can easily record desktop videos, edit videos, and share them via YouTube. To free download iSpring Free Cam, you need to enter your email address to gain access.
Record desktop videos: With the simple and intuitive interface, iSpring Free Cam lets you make a recording of your entire screen, a selected area or a single window. This software is completely free, with no watermark and no time limit.
Capture voice: iSpring Free Cam allows you to capture your own voice from microphone. Besides, you can record the application sounds and even add background music to your recording. If something important needs to be noted, you can highlight your cursor and enable mouse click sounds.
Video editor: With the built-in video editing function, you can draft your recording into a perfect video without starting over. It is also equipped with the background noise removal tools or audio effects. You can mute a certain part of your recording, adjust volume, add fade-in or fade-out effects.
Share after recording: After a successful recording, it is convenient to save the recording in WMV format directly or share it to YouTube or other social networks like Facebook, Twitter.
Pros:
iSpring Free Cam is a simple screen recording software with no virus or ads.
Users can trim video or cut out the unwanted parts of the recorded video.
It allows users to record system sound or voice over from microphone.
It won't limit you on how long you can record video streams.
Cons:
It is not capable of taking screenshots or record webcam.
You can only save the video recording in WMV format.
Part 2. How to Use iSpring Free Cam
If you want to know how to use iSpring Free Cam, you can go to the official website page of iSpring Free Cam. By entering your email in the box and clicking Download button, it will download the iSpring Free Cam package automatically.
Step 1. Install and launch iSpring Free Cam on your Windows computer. Click the New Recording in the main interface to create a recording.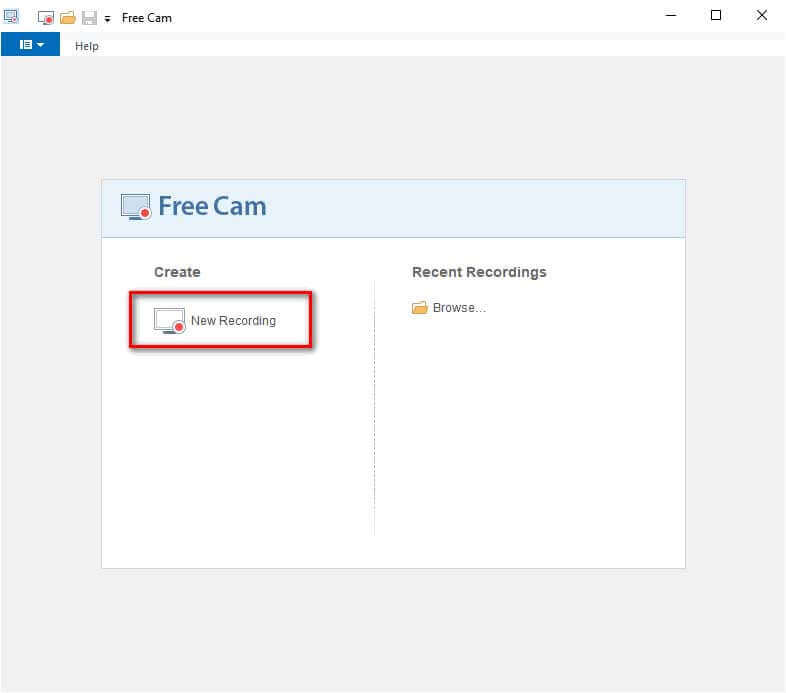 Step 2. Click the drop-down button to select Fullscreen, select area or select application. If there are some requirements to your frame rate, you can select Video 16:9 720p or Video 4:3 720p.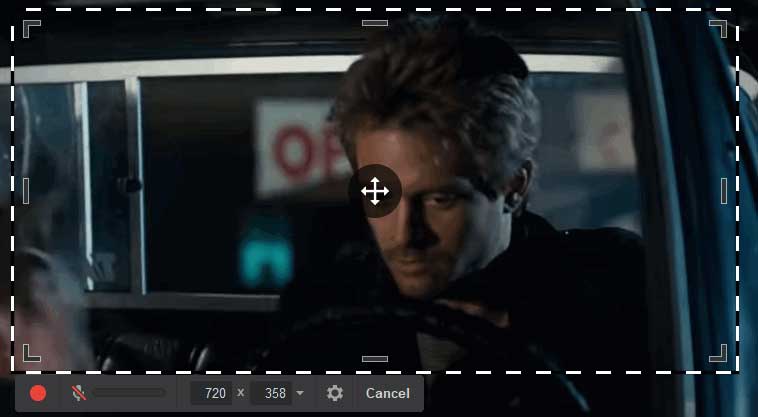 Step 3. Click the red dot icon to start a new screen recording. Finally click Done if you want to stop the recording.
Step 4. In the preview window, you can select Save as Video (or press Ctrl + D keys) in the Home tab to export the recording to WMV file. You can also select Upload to YouTube to post the video recording with title and description on YouTube.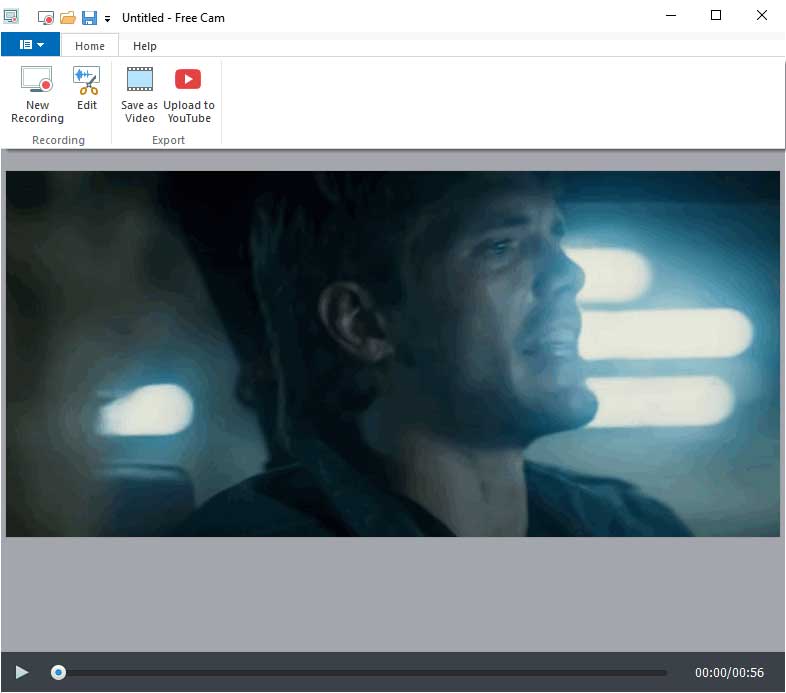 Step 5. To edit the video recording, you can click Edit in the Home tab. You can select one part in the timeline, and choose Silence to mute the audio. You can also trim the video, remove noise, adjust volume, add fade-in or fade-out effects, or zoom your selection. After editing, click Save and Close to save the changes.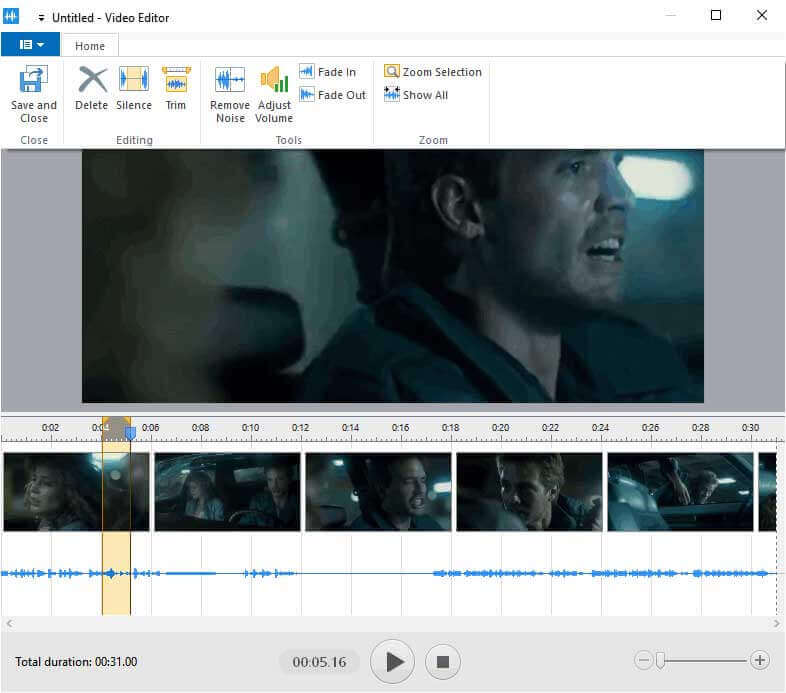 Though iSpring Free Cam provides powerful editing features, users can still not edit while performing a recording. If you want to edit videos in real time, you can use a iSpring screen recorder alternative instead.
Part 3. Best Alternative to iSpring Free Cam
iSpring Screen Recorder is only available for Windows users. What' more, it doesn't provide webcam option. So you can't record a picture in picture video with iSpring Free Cam. If you want to start a webcam recording on your Mac, you can use Vidmore Screen Recorder. As the best alternative to iSpring Screen Recorder, Vidmore Screen Recorder lets you record any part of your screen, record HD video and audio, and take screenshots any time you want.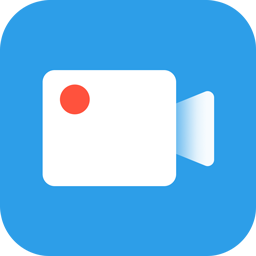 iSpring Screen Recorder Alternative
Capture a full screen or customized screen by adjusting the frame.
Preview and trim the recorded video to the proper length.
Real-time drawing like adding text, line, shape, label, arrows, circles, etc.
Export recording to MP4, WMV, MOV, F4V, TS, AVI, GIF, MP3, M4A, AAC, WMA.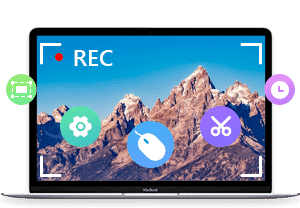 Record with best iSpring Screen Recorder Alternative
Step 1. After downloading, install and launch Vidmore Screen Recorder on your Windows computer or Mac. Choose Video Recorder in the main interface.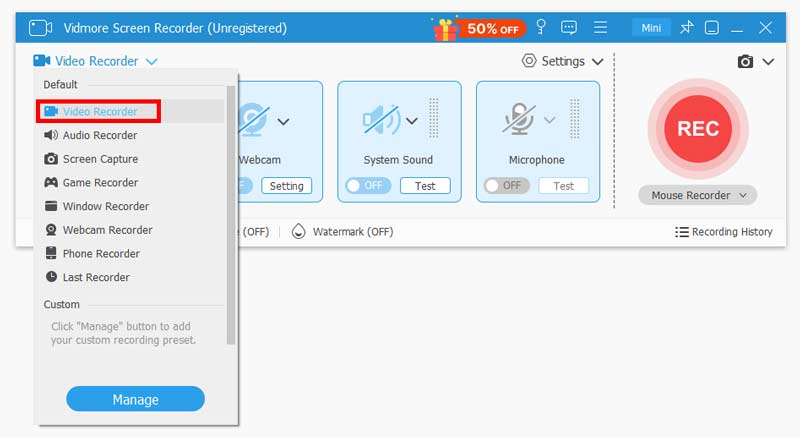 Step 2. Select Full or Custom to set the recording area. Meanwhile, you can enable the System Sound or Microphone option set the audio source.

Step 3. Click RECEdit icon to add shapes, text, arrows and more.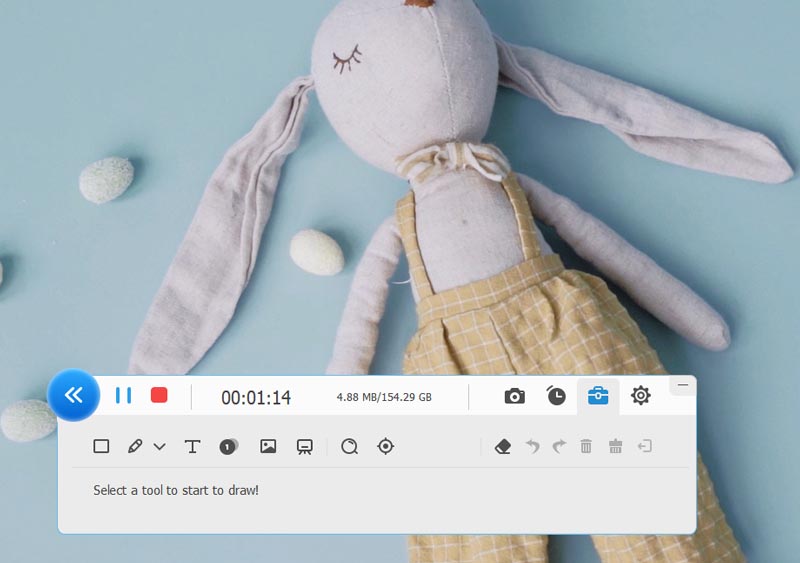 Step 4. To stop the recording, you can click the Stop button and a preview window will show up. You can preview the recording, cut out the unwanted part or take screenshots. Then click Save button to save the recording to computer.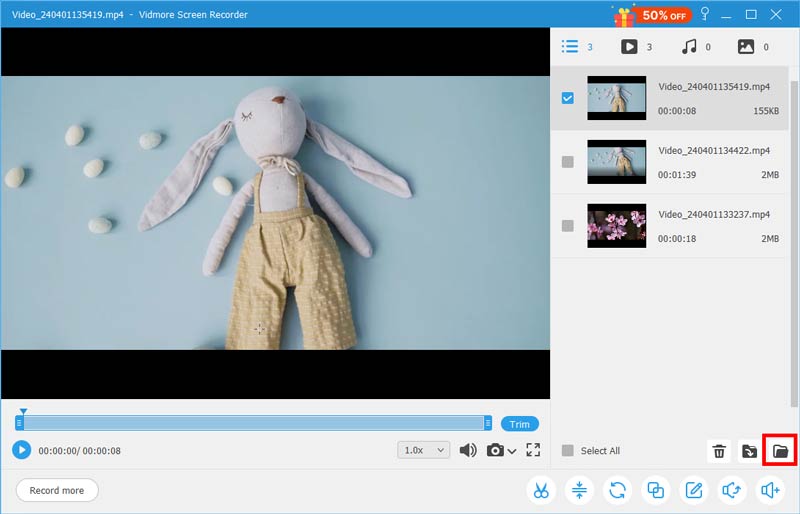 Part 4. FAQs of iSpring Screen Recorder
1. Is iSpring free to use?
iSpring Free Cam is totally free for users to record computer screen with ease. If you want to record webcam with more effects, you can purchase the pro version - iSpring Cam Pro.
2. Where do I find my iSpring recording?
To check your iSpring recording, you can click the menu drop-down button in iSpring Free Cam. Select Open Project to view your recordings.
3. How to make iSpring Screen Recorder save in MP4?
Generally, iSpring Free Cam will save the recording in WMV format. You can use a video converter like Vidmore converter to convert the WMV file to MP4. Another way is to use iSpring Cam Pro to record and export the recording to MP4 file.
Conclusion
From now on, you must have known well about iSpring Screen Recorder, including its main features, reviews and how-to guide. Some of you may encounter iSpring Screen Recorder crash issue, or just want to save the recording in MP4 format. We also shared Vidmore Screen Recorder as the best alternative to iSpring Free Cam. Leave us comment if you have any problems.