Learn 6 Best M3U8 Player for PC and Mac from this Single Post
Some music enthusiasts may be familiar with M3U8; however, most people have many questions about this file format, such as what the M3U8 file is, how do I open M3U8 files, etc. M3U8 file is a computer file format for audio playlists. However, QuickTime Player and most media players cannot open it since lack of the proper codec. This article will explain these questions and share you top 6 best M3U8 players in detail.

Part 1: What Is M3U8?
If you download a playlist online, chances at that the file ends with the M3U8 extension. It is a UTF-8 Encoded Audio Playlist file. In fact, it does not contain any video or audio content but the text files about where media files are located . Therefore, only a few audio and video players can read M3U8 file and find the multimedia contents.
For instance, a M3U8 file may give you references to online files for music, podcasts, radio stations, etc. It may store absolute paths, relative paths, and URLs to refer to specific media files. It also stores the comments that describe the contents.
Part 2: Top 6 M3U8 Players for PC/Mac
If you get some M3U8 files and cannot open them on your computer, try the software below.
Top 1: Vidmore Player
Open M3U8 files and play the contents via the path.
Support almost all video, audio, subtitle and playlist formats.
Control video and audio playback easily.
Control video and audio playback easily.
Compatible with both PC and Mac.
There is no portable version and you need to install the software.
There is no portable version and you need to install the software.
How to Play a M3U8 Playlist File
Step 1. Open M3U8Vidmore Screen Recorder
The best M3U8 player offers two versions, one for Windows 10/8/7 and the other for Mac OS X. Download and install the right version on your computer and launch it.
Step 2. Import file
Click on the Open File button to trigger the open-file dialog. Find the M3U8 file and open it. Alternatively, open the playlist file in the File menu. It may take a few seconds to read the audio file paths and open the music.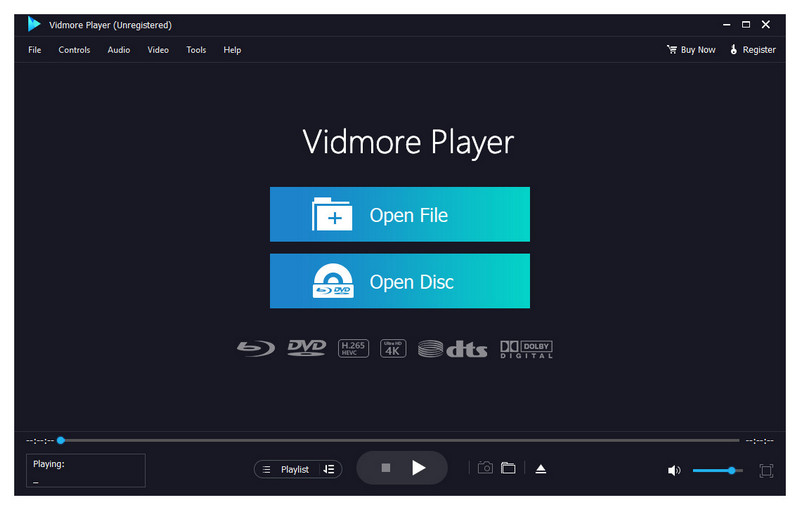 Step 3. Control music playback
Once it finds the audio or video file, music playback will begin. You can control the music playback with the buttons at the bottom, such as adjust volume, skip to the next music on the playlist, etc. If you want to enhance the audio, go to the Audio menu at the top menu bar and do it directly.
Top 2: VLC Media Player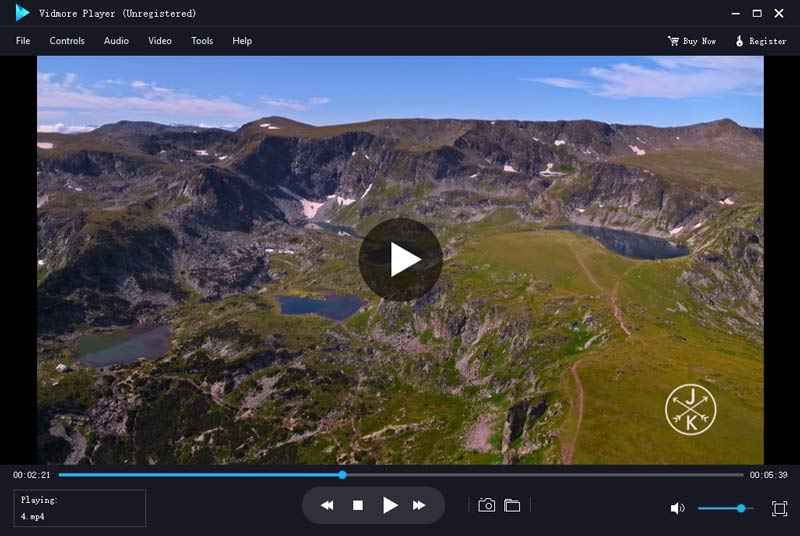 VLC Media Player is an open-source M3U8 player for Windows, Mac and Linux. Therefore, everyone can use it without paying a penny. Moreover, it is able to convert M3U8 to music audio files.
Free of charge with no ads.
Support a wide range of audio formats.
Include bonus features.
It is difficult to learn for beginners.
The audio quality is poor.
Top 3: Windows Media Player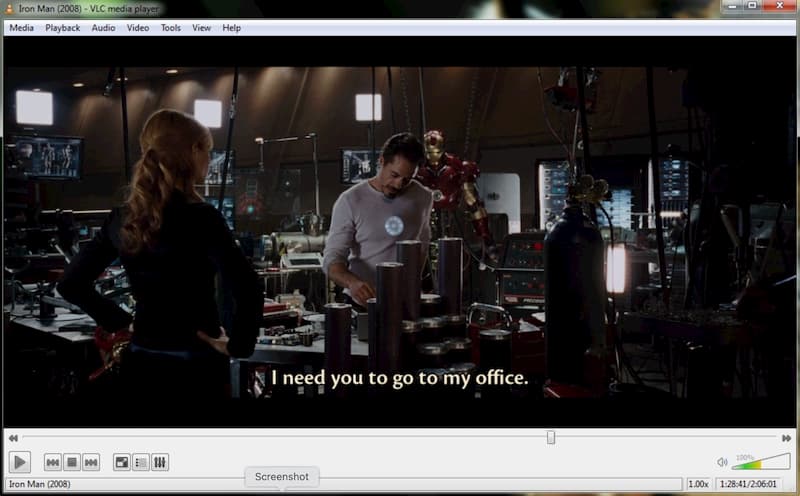 Free to use and no requirement of installing.
Read M3U8 files as playlists.
Work smoothly on PCs.
If the M3U8 contains incompatible formats, WMP cannot open it.
Top 4: iTunes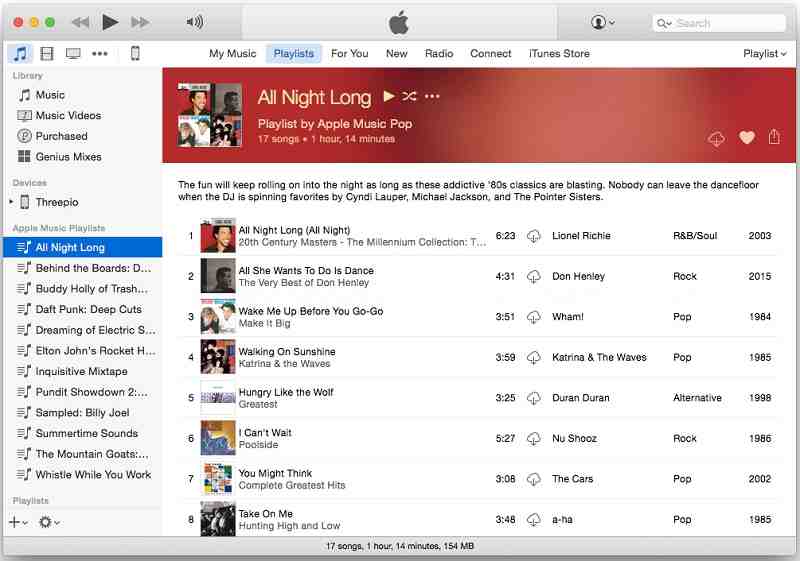 iTunes is the music library developed by Apple. Though Apple has stopped it on the latest macOS, iTunes contains a variety of useful features, including open and play M3U8 files on computer.
Free to download and use.
Compatible with PC and Mac.
Manage music files easily.
It cannot play all M3U8 files.
It is not available to the latest macOS.
Don't miss: iTunes Can't Play MKV Video Files? Here's the Best Solution
Top 5: Winamp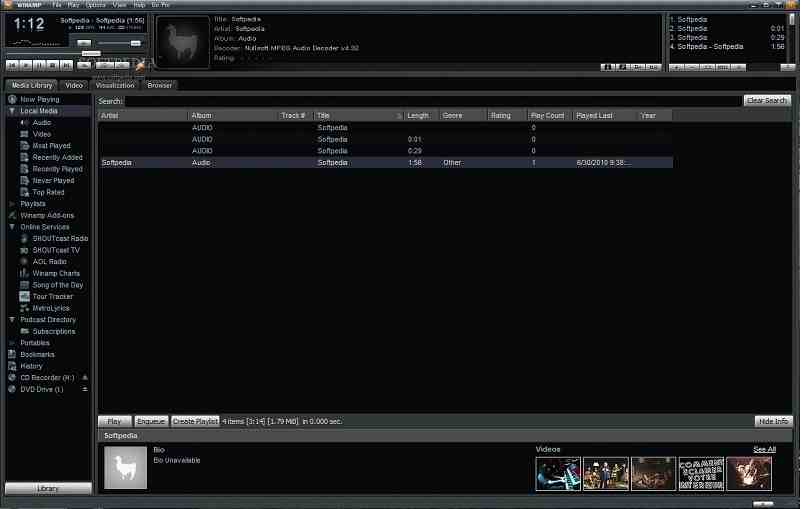 Winamp is another free M3U8 player for Chromebook and Windows. As a one stop shop for managing your music library, Winamp is popular among music enthusiasts. Plus, it lets you share music to friends.
Support a lot of plugins.
Easy to use.
Convert M3U8 to music files.
It has not been updated recently.
It cannot add tags to music.
Top 6: MediaPlayerLite

MediaPlayerLite is another open-source M3U8 player for PCs, especially for the old machines. The lightweight and intuitive design makes it easy to master, even for beginners. It also contains a lot of codecs.
Support M3U8 without extra codec.
Easy to use.
Convert M3U8 to music files.
It has not been updated recently.
It cannot add tags to music.
Top 6: MediaPlayerLite
Support M3U8 without extra codec.
Free of virus, spyware or malware.
Integrate a user-friendly interface.
It is not available to Windows 10.
The features are limited.
Don't miss: 8 Best XviD Players Worth You to Use on Computer and Mobile
Part 3: FAQs about M3U8 Player
How can I play M3U8 files?
To play M3U8 files, you need a multimedia player able to read M3U8. We have listed a top list above.
What is the difference between M3U and M3U8?
M3U and M3U8 are pretty similar. Both of them are multimedia file format that uses UTF-8 encoded characters. The main difference is that M3U8 file is based on HTTP Live Streaming format. Plus, M3U can also use other encoded characters.
How do I open M3U8 in Chrome?
To open and play M3U8 playlists in Chrome, you need to install a M3U8 player extension, such as Play HLS M3u8. Then input the M3U8 into the Chrome URL box and play it immediately.
Conclusion
This guide has identified and reviewed top 6 best M3U8 players for Windows, Mac and Linux. With them, you can enjoy your favorite music and video contents one by one continuously. Vidmore Player, for example, is not only easy to use, but also provides advanced controls for M3U8 playing. If you have more issues, please leave them in the comment area below this post and we can resolve them together.