4 Best OGG Player to Play OGG Files on Mac & Windows 11/10/8/7
OGG is an audio container similar to MP3, which aimed to be a higher-quality alternative to MP3. But somehow, people usually save audio files in MP3 or other popular formats. That is also the reason why not every music player supports the OGG format. However, what if you have an OGG file and want to play it on your computer?
Now what you need is a powerful OGG player to help you play music in OGG format. So, here we list the best players for you to enjoy OGG music without any hassle.

Part 1. Best OGG Player to Play OGG Files Losslessly
In order to play OGG audio files on your computer, you should find a professional OGG player that can bring you a high-quality audio experience. Vidmore Player, with no doubt, is your best choice to play all music and video soundtracks. You can play OGG files directly without extra codecs. Supporting almost all media types, this player can play Blu-ray movies, DVD files, and common video/audio file formats like MP4, MOV, AVI, WMV, MPEG, 3GP, M2TS, OGG, MP3, WMA, AAC, etc.
Play audio files in OGG or other formats smoothly and losslessly.
Play, pause, resume, stop, fast forward or backward as you like.
Create your own favorite playlists for OGG music files with ease.
Select and change audio track, audio channel and output device.
Support Windows 11/10/8.1/8/7/Vista/XP and Mac OS X 10.7 or above.
How to Play OGG Files in Vidmore Player
Step 1. Free Download and then install the OGG player on your computer first.
Step 2. After the installment, please open Vidmore Player. Then you will see an Open File button in the middle. Click the button and select the OGG file(s) you want to play.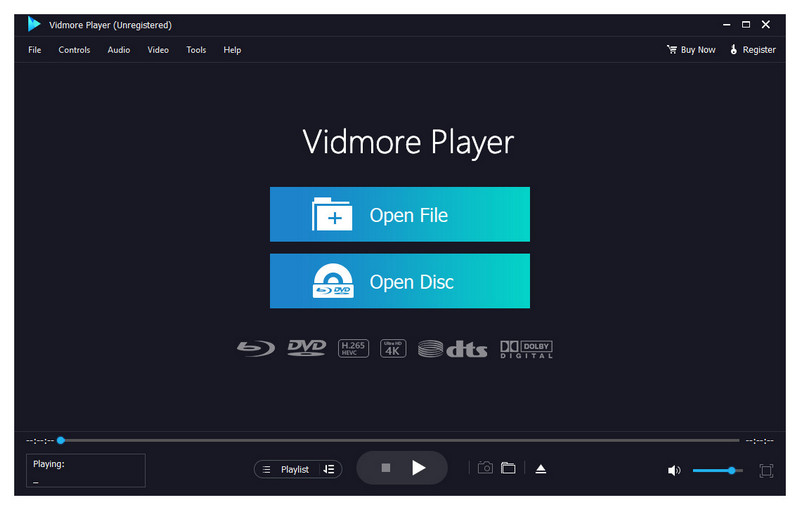 Step 3. You can select and open multiple files at one time. Then Vidmore can create a playlist so you can play music in the order you like. When you play the music, you can pause, resume, rewind, fast forward, jump to the previous/next video, and adjust audio volume according to your needs.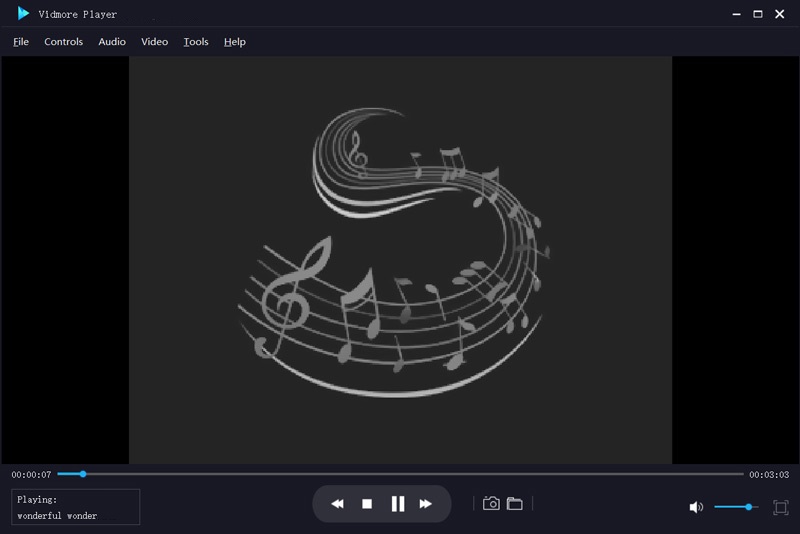 Part 2. 3 Popular OGG Player for Mac/Windows
Besides Vidmore Player, there are also many other media players that can handle OGG file playbacks, such as VLC Media Player, KMPlayer, and QuickTime Player. Here we make a quick review for you to get a better understand of them.
1. VLC Media Player
VLC, a great open-source media player, can play OGG files on different platforms as well. There will be no spyware, no ads when you play OGG. But its interface may be a little bit dated and hard to use. And sometimes you may fail to play files even if they are in the supported format.
Price: Free
Platform: Windows & Mac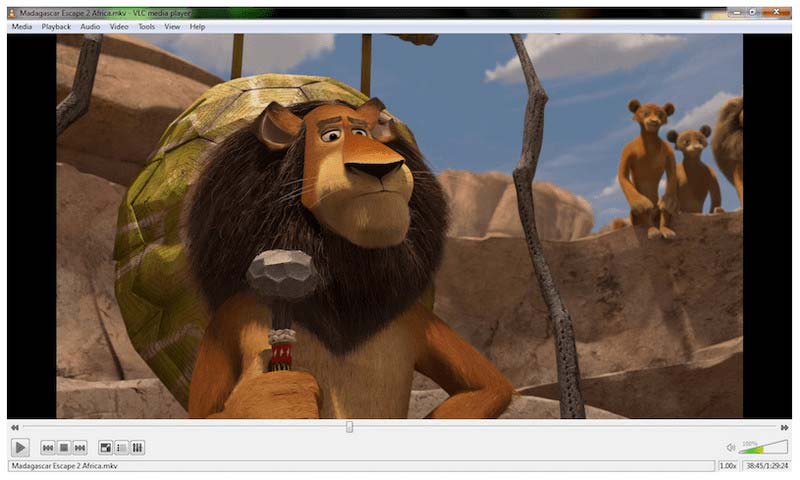 2. KMPlayer
KMPlayer is also an OGG player that can work on both Windows and Mac. It offers users a wide range of supported formats and a bunch of audio quality functions like EQ, Preset, Normalize, etc. But its Mac version is not that good. And you may install some other programs by misleading when you install this software.
Price: Free
Platform: Windows & Mac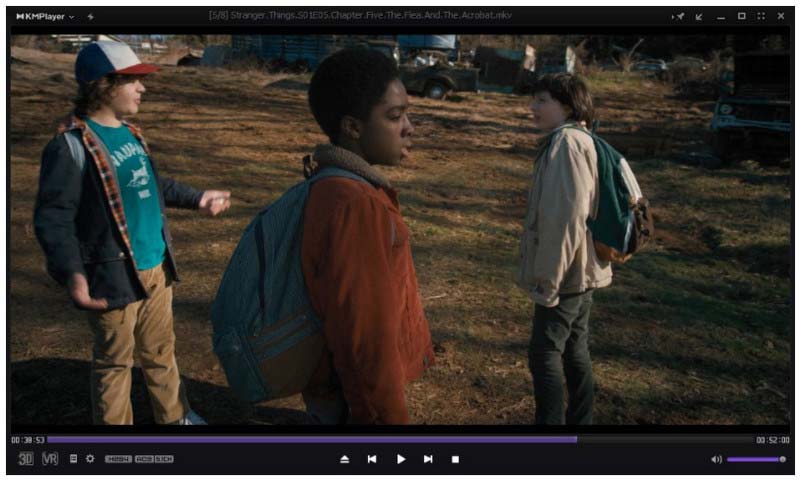 3. QuickTime Player
It is true that QuickTime Player a wonderful player developed by Apple. But unfortunately, it does not support playing OGG files. If you want to use QuickTime to play OGG music, you have to install a set of extra decoder packages.
Price: Free
Platform: Mac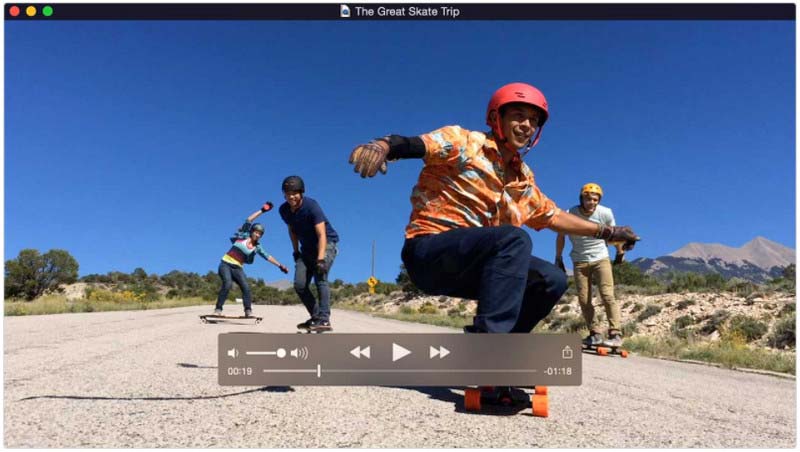 Part 3. FAQs of OGG Player
Q1: Which is better, OGG or MP3?
It depends. Actually, OGG was developed to be an alternative to MP3 at first. It does support a better audio quality than MP3. However, MP3 may be a little more popular than OGG. So, which one is better really depends on what your needs are. Sometimes you may need to convert OGG to MP3 or MP3 to OGG for future use.
Q2: What is OGG?
OGG is an open-source file format. As an audio container, it contains music, video, text and metadata. The OGG multimedia framework layer is most commonly provided by the music-oriented Vorbis format or Opus.
Q3: Can Windows Media Player play OGG files?
Like QuickTime Player, Windows Media Player cannot play OGG by default either. You need to install the OGG codec package to play it.
Q4: Can iPhone read OGG?
Neither iPhone nor iPad supports opening and playing OGG files. Generally, you can only open AAC and MP3. AIFF, WAV formats, or Apple Lossless on Apple devices. If you want to play OGG files on iPhone, you can use some apps to convert them to formats supported by Apple devices.
Q5: What is the average file size of OGG?
The size of a minute-long audio file in OGG format is around 1.1MB. After it is compressed, the average size is in the range of 960KB. If it is compressed to a lower level, the sound quality of the audio may be compromised. This criterion may not apply to all cases but is a rough average.
Conclusion
In this post, we have introduced 4 popular OGG file player for Windows and Mac users. Which one is your favorite? We highly recommend you use Vidmore Player which is friendly to both beginners and experts.