5 Best Tools to Copy and Backup Blu-ray Movies
Still looking for the best Blu-ray copying software? It is necessary to make a copy of your Blu-ray disc for security consideration. There are many Blu-ray copy programs on the market, but few of them offers 1:1 quality loss backup.
If you want to make copies of no quality loss, you should find a qualified tool. Here, we'd like to introduce the top 5 Blu-ray copy software to copy and back up your Blu-ray movies to ISO files, so that you can watch them on media players.

Top 1. Best Blu-ray Copy Software
Vidmore Blu-ray Monster is a simple and straightforward Blu-ray copy program that enables you to copy Blu-ray to Blu-ray ISO files or folders easily. Besides, you can rip any Blu-ray disc to digital video or audio formats. Equipped with the hardware acceleration and multithread technology, you can easily back up your Blu-ray disc to your computer.
Copy Blu-ray to ISO files by ripping the entire disc or specific titles.
Rip Blu-ray disc to various video formats like MP4, AVI, FLV, MKV, etc.
extensive video editing tools, such as trim, rotate, crop and more.
Transcode Blu-ray movies for playing on portable devices, like an iPhone.
Top 2. MakeMKV
MakeMKV is an open-source Blu-ray copy program that extracts the Blu-ray movies to MKV format. You can easily copy any Blu-ray to video format using its DRM decryption method. The output MKV formats store multiple video or audio tracks and preserve chapters.
MakeMKV only offers one output format, that is the lossless MKV, shown in its name. It converts and rips Blu-ray to lossless MKV that contains the original data from the disc without quality loss. The output MKV files are smaller than the original Blu-ray disc image.
MKV is the only output format.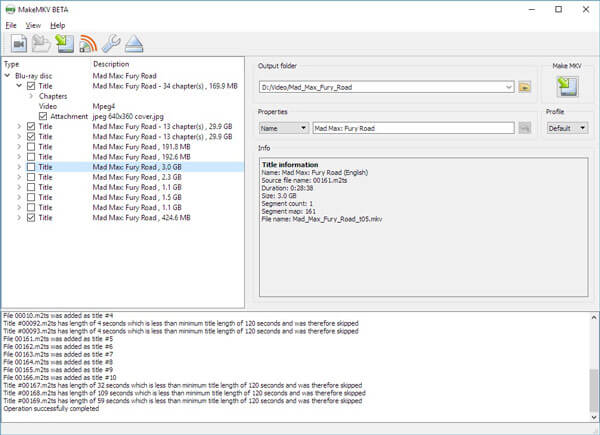 Top 3. Handbrake
HandBrake is the free and open-source Blu-ray copy software for Windows, macOS and Linux. This free Blu-ray copying tool can help you rip Blu-ray disc to mainstream video formats like MP4 with ease. You can create chapters for Blu-ray movies with this Blu-ray copying software. It also allows you to add subtitles to the video during the Blu-ray ripping process.
Currently, HandBrake doesn't support the decryption of Blu-ray discs. Before using Handbrake to rip Blu-ray, you should circumvent the Blu-ray protection with the unlocking software. It may take longer time to compress the video file to smaller one. (Check more details to rip Blu-ray with Handbrake)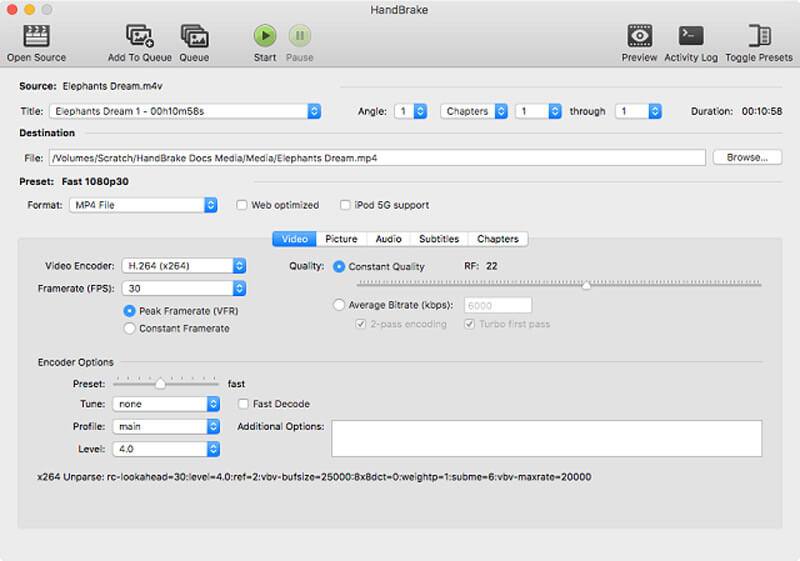 Top 4. Leawo Blu-ray Copy Software
Leawo Blu-ray Copy is the super 3D Blu-ray copy software that can copy 3D Blu-ray disc in 1:1 disc to disc duplication. It can copy Blu-ray disc of BD25 and BD50, Blu-ray folders or ISO image files at 6x faster speed, without any loss of quality. You can easily select subtitles and audio tracks to enjoy Blu-ray movies in familiar language.
With this Blu-ray copy software, you can easily decrypt, copy and backup the latest released 3D Blu-ray disc and homemade Blu-ray disc in high quality. It is only a Blu-ray copy tool, and you can't use it to rip Blu-ray content to other video formats or copy disc movie to playback on multimedia players.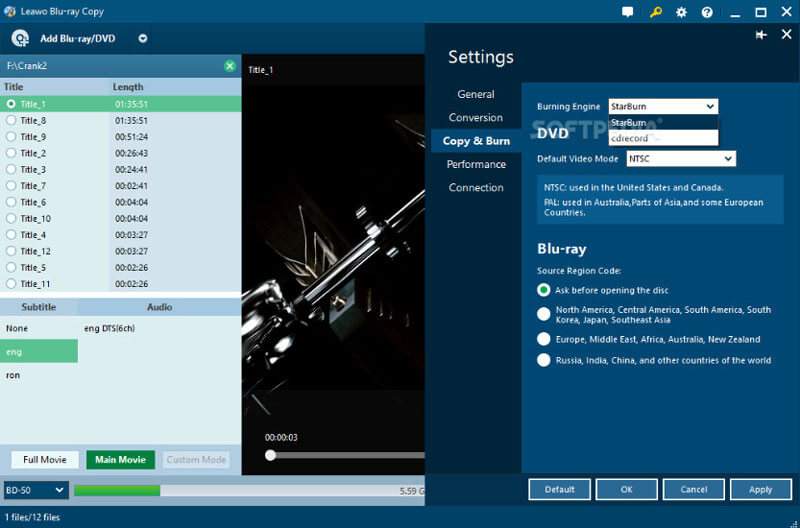 Top 5. DVDFab Blu-ray Copy
DVDFab Blu-ray Copy is a full-featured tool for copying, burning or cloning Blu-rays. With the exclusive Cinavia Removal solution in DVDFab Blu-ray copy, you can easily copy a Blu-ray, 3D included, to any Blu-ray disc or to your hard drive with 1-click.
DVDFab Blu-ray Copy provides five copy modes to customize your Blu-ray copy. You can select to back up the whole Blu-ray or specific parts of Blu-ray you want. With the built-in Blu-ray preview settings, you can preview the final results before copying.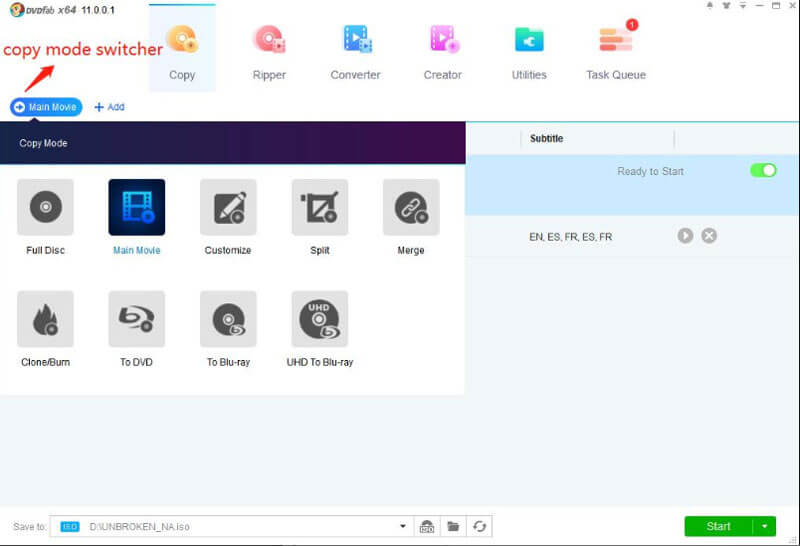 FAQs of Blu-ray Copy Software
Is ripping Blu-ray legal?
Actually, it is not legal to rip a copy protected Blu-ray disc. Nearly all Blu-ray discs in the retail in U.S. are protected by DRM. If you have already purchased the copyright of Blu-ray and want to copy it for personal use, it seems to be legal.
How to copy DVD to computer?
New created DVD can't play on computer, so you may want to copy DVD to other video formats. First, you need to download and install Vidmore DVD Monster on your computer. Then load your DVD disc into the program. After selecting the output format, you can click Rip All button to copy the DVD to computer.
How do I digitalize my Blu-ray?
To digitize Blu-ray or DVD contents, you can take advantage of Vidmore Blu-ray Monster. Open Vidmore Blu-ray Monster and load the Blu-ray file into the program. You can select the output format like H.264 MP4. Then click Rip All button to digitalize your Blu-ray.
Conclusion
In this article, we share the top 5 Blu-ray copy software to make a backup of your Blu-ray disc. Both MakeMKV and HandBrake are free to use, but there are limitations in the output quality, formats and more. Vidmore Blu-ray Monster is a qualified Blu-ray copying tool that rips and copies each Blu-ray to any popular video formats with no quality loss. It is exactly the Blu-ray copy software you should take consideration of.