Friendly Ways to Convert M4A to AVI: Online and Offline
MPEG-4 audio is another name for the file format M4A. It is intended to compete with the quality of MP3 files without sacrificing the sound quality of the files themselves. M4A is a kind of file that only supports the format dedicated to audio. Because it is an unauthorized file format, M4A cannot support the videos. In addition, M4A files cannot be opened on most devices, mainly if the device is not a Mac. In addition, some users are converting their files to other formats, such as AVI, to get around this problem. This article will help you find a solution by pointing you toward online and offline M4A to AVI converters.

Part 1. How to Convert M4A to AVI Online
1. Vidmore Free Video Converter
Another choice is Vidmore Free Video Converter, which takes up less storage space. Online file conversion from M4A to AVI may be accomplished with the help of Vidmore. This open-source software is entirely free to use. It may be accessed from any device, regardless of the operating system that the device uses. The online and downloadable versions of Vidmore provide the same high level of capability. Thus there is no difference between the two in terms of quality.Vidmore Free Video Converter integrates all of the features that are now available on the market. You may convert your files without being limited by a lack of available alternatives for the conversion process when you use this web-based solution. It allows you to convert your files.
Step 1: You have a chance to obtain the launcher if you go to the website of the Vidmore Free Video Converter. Choose the menu item that enables you to convert files already on your computer. After installing the opener on your device, you can access the web app.
Step 2: Before selecting an M4A file to use, you will need to click the Add Files to Convert box twice.

Step 3: Next, choose the Movie option by clicking the button on the side screen. You have access to a wide variety of video file types. Select AVI from the list of options on the right.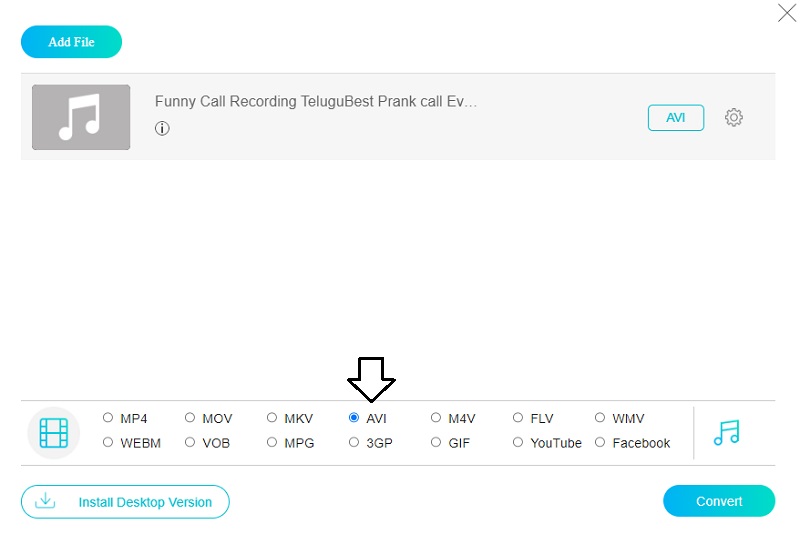 To change the video's volume and bitrate, use the Settings icon next to the audio. You may do so if you want to dismiss the dialog box by clicking OK.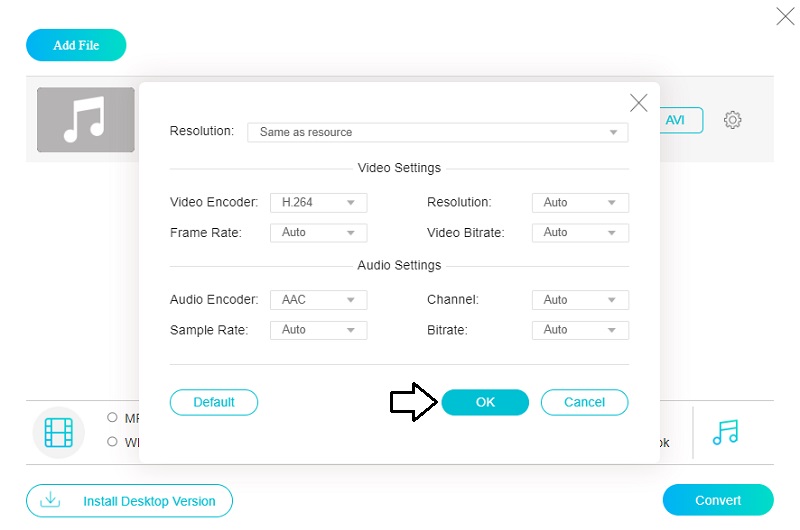 Step 4: The last steps include selecting Convert from the menu bar and selecting a destination folder for the newly created file. Using Vidmore Free Video Converter, you can quickly and easily transform your music collection into an AVI file.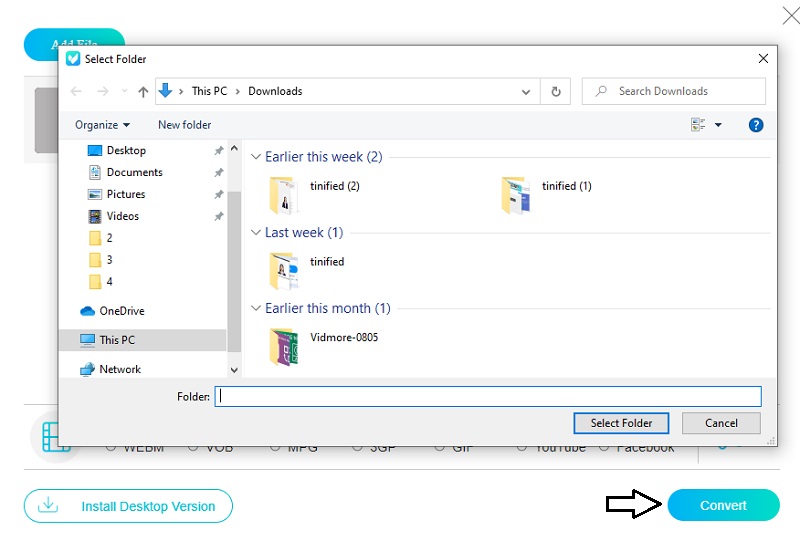 2. AnyConv
When converting your movies on the internet, you may rely on Any Conv, another M4A to AVI converter. It is a highly customizable web-based converter that provides various conversion choices. Windows, Mac OS X, and Linux are all supported by it and other operating systems. Additionally, it can convert music, video, and picture files. Using our web-based application, you can convert documents openly and effectively. As a point of contrast, it restricts the maximum size of the files you may upload.
Step 1: Let's get things started by going to the program's main page and selecting the Choose File button. After that, choose the M4A file from your storage and click upload.
Step 2: Choose AVI from the list of available formats using the arrow that drops down from the side of the screen.
Step 3: Finally, choose the file format you want to convert to by tapping the Convert button, and be patient while the procedure completes.

Part 2. How to Convert M4A to AVI on Windows and Mac
You Mac users know how difficult it can be to move data from one format to another. Since iOS only supports a limited number of file types, iOS users often need to convert files from M4A to AVI so that you may play them on their devices. Thanks to Vidmore Video Converter, you won't have to waste time on it anymore.
This top-notch software application works well with Mac computers and is simple to install. With the help of Vidmore Video Converter, you can convert files between various formats in a matter of seconds and do it without degrading the quality of the converted video. On Mac, M4A converters to AVI converters are difficult to come by. It is because Mac virtually ever permits users to download any applications. Vidmore Video Converter, on the other hand, is fully compatible with Mac and does not present a single problem throughout the running period of the program. Suppose you seek a program that converts M4A files to AVI format. In that case, you should go no further than Vidmore Video Converter!
Step 1: To complete the installation process, click the icon that indicates a free download is available. After that, start the Vidmore Video Converter application.
Step 2: When the program starts, buttons and tabs are shown. To add M4A files, choose Add files or the Plus symbol from the menu.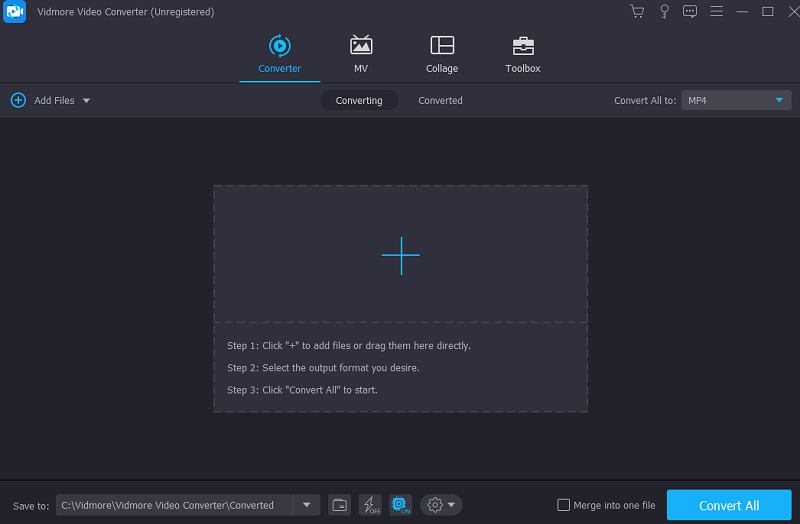 Step 3: Select a different format after the M4A file has been uploaded. It is made more accessible by the Profile arrow on the train. Following on from that are different parts. When you choose the Video tab, it will show the video format for you to see. You may try searching for AVI if you're already there.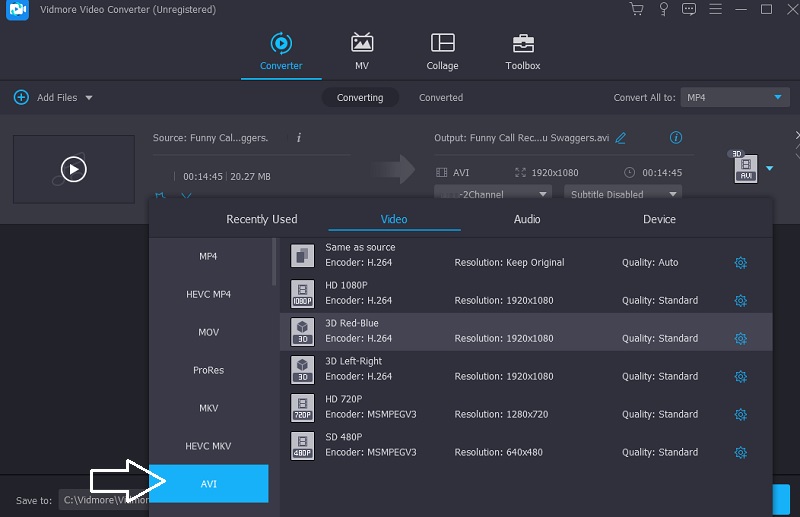 Choose Settings from the AVI box on the screen's right to change the output quality. You can modify the frame rate, bitrate, and resolution. Click the Create New button after you have narrowed down your options.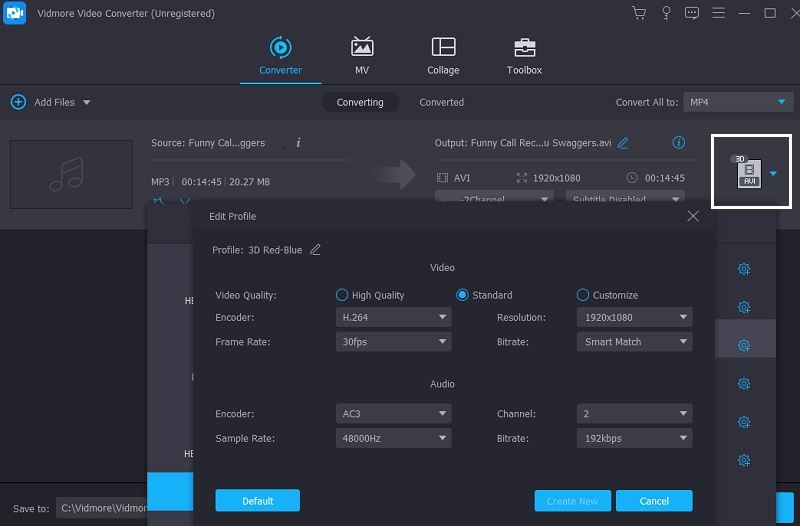 Step 4: To finish the process, go to the bottom of the screen's interface, where you will see a button labeled Convert All. Doing so will result in the M4A file permanently converting into an AVI format.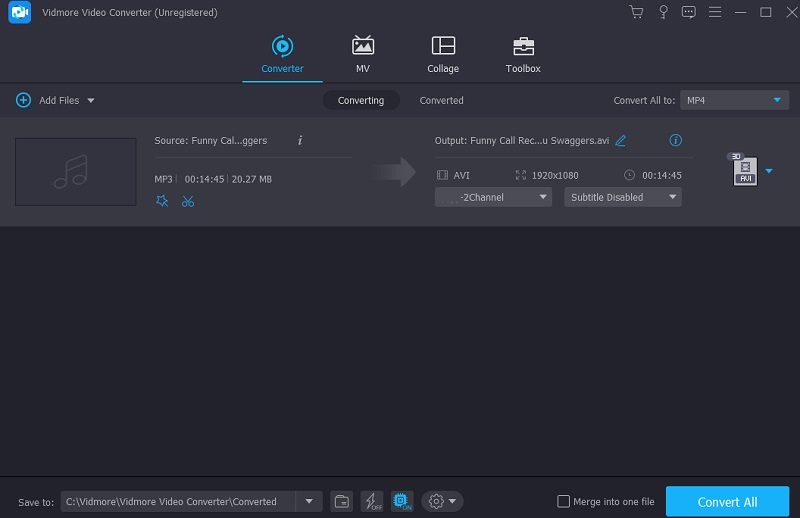 Part 3. FAQs About Converting M4A to AVI
Why do M4A files don't play?
AAC, also known as advanced coding compression, encodes audio files with the M4A extension. Windows Media Player, by default, does not support M4A file formats. You are downloading the most recent version of Windows Media Player. It is required for you to be able to play M4A files on your computer using that program.
Is M4A more reliable than WAV?
The distinction in sound quality between a WAV and an M4A file is because the former is uncompressed, and the latter is often compressed. You should choose WAV if you want to listen to lossless music, but M4A is OK if you're more concerned with the file size than the sound quality.
Is M4A a suitable file type?
Even at reduced file sizes, the audio quality of M4A files is substantially superior.
Conclusions
We can convert M4A to AVI with the help of the most accessible online and offline converters above. In addition, you can rely on the offline edition of Vidmore Video Converter to provide you with the most pleasing possible outcome for your files.