How to Compress Large MPV Videos on Windows or Mac
Oversized MPV videos are extremely hard to download and upload, since the MPV video file contains an "elementary stream", or raw video data. To compress a large MPV file, you need to have a proper video compressor to change the video size. For that, we will show you some popular MPV compressors that will compress your MPV videos without losing quality.

Part 1. How to Compress an MPV File on Mac/Windows PC
Vidmore Video Converter is a simple but powerful MPV video compressor, allowing you to compress large-size videos into smaller size while maintaining the maximum quality. It supports all types of video files, including MP4, MOV, MPV, AVI, MKV, etc. And it provides more options for customizing the output file like bitrate, resolution, etc. Just download the program and follow the instructions below to shrink MPV videos easily.
Step 1. Download Vidmore Video Converter. Follow the installation instructions and then open the program on your computer after you've finished installing it.
Step 2. Go to Toolbox function and choose Video Compressor. Click on the big plus icon to open the file finder window.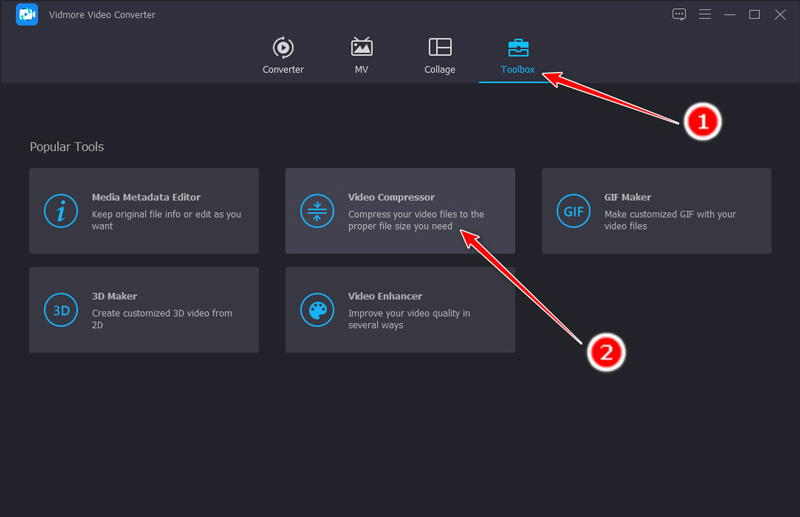 Find and select the MPV files from your computer and click Open to bring them to Vidmore Video Converter to reduce their size.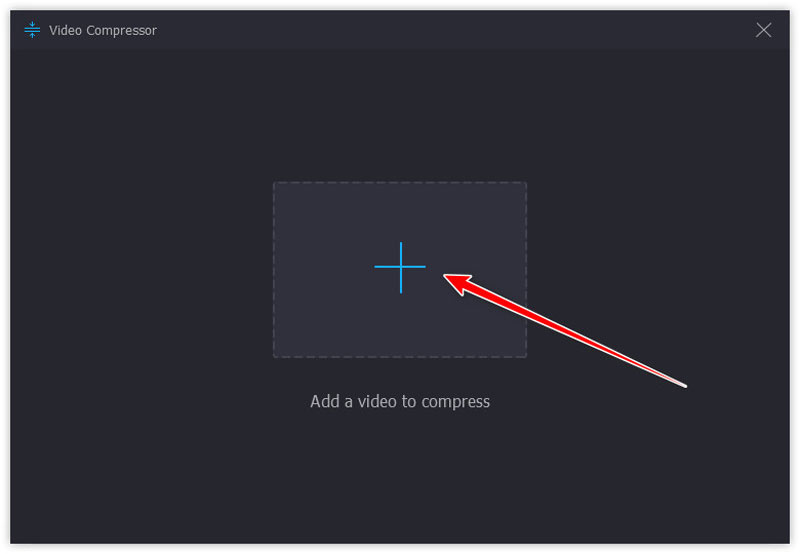 Step 3. In order to make the MPV file size smaller, you should first head to Size part where you can set the desired file size using the slider and then the program will shrink the file by applying a lower bitrate while keeping the same resolution.
Also, you can choose a lower resolution and a smaller file format. When you're satisfied with the new file size of the output file, you can click Preview to quickly check the quality of your file.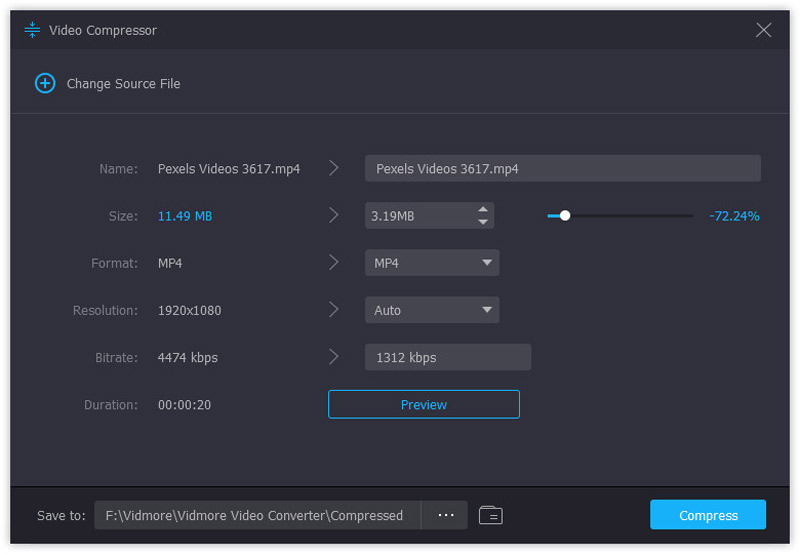 Step 4. Finally, set the output destination where you'd like your compressed files to go after they have been reduced to a smaller size. Now, press the Compress button, located in the bottom right-hand corner of the window. This will start the compression.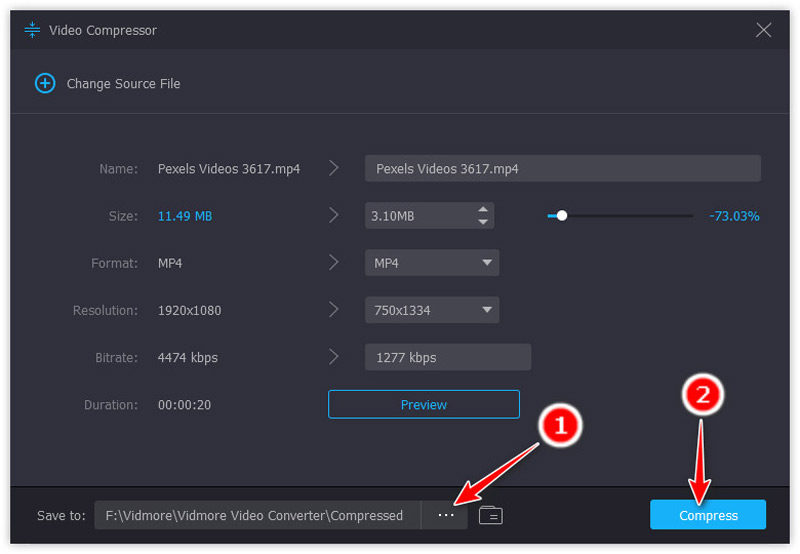 Part 2. How to Reduce the Size of MPV Files Online
If you don't want to download the software on your computer, you can compress an MPV video file for free in your browser using Free Online Video Compressor. It is a web-based compression service, and it can run in any browser without downloading a large program installation package and only requires installing a small browser launcher for process support. For those people who prefer to compress videos online, it's a good choice. For detailed instructions, see below.
Step 1. Simply go to Vidmore Free Online Video Compressor at this web address: https://www.vidmore.com/free-online-video-compressor/. Click the Compress Now button to download the launcher and then install it. Then, refresh the page and click the button again, and there will be a new window popping up for file uploading. Select the MPV file you want to compress and click Open to move on.
Step 2. After that, you will come to a new window, and here you can edit the setting of the file. Adjust the output video size by moving the slider. Then, you can change the resolution, and format of the video.
Step 3. When the setting finished, click Compress and then define the output folder for saving your compressed MPV file. Once the compression is over, the folder for saving your output file will open automatically.

Part 3. FAQs of MPV Compression
What is an MPV file format?
MPV files mostly belong to Media Player by Microsoft. It contains MPEG-1 or MPEG-2-encoded video streams usually captured directly from a digital video recording device. MPV files are often stored as minimally compressed VHS-quality videos which may be imported into media editing programs for further processing. MPV files are transferred over a network using video/mpeg MIME types.
How do I open an MPV file?
There are several ways to play MPV files. One is to convert MPV to a more commonly-used video format like MP4, MOV, etc. But sometimes, you may don't want to change the video format. To avoid this issue, you can look for a powerful video player which supports the MPV playback. Vidmore Player is an easy to use but professional media player which is available for all video formats, including MPV, AVI, VOB, MP4, MKV, FLV, WebM, as well as Blu-ray and DVD movies. You can download the software on your computer and try playing your MPV files.
How do I compress MPV for Instagram upload?
It is necessary to have the proper video compressor to help you make MPV files smaller for Instagram uploading. Read on Compress Videos for Instagram to learn more details
Conclusion
Now you know how to shrink the size of your MPV files. You can use Vidmore Video Converter to change the size and format of the MPV file easily and losslessly even if you have no experience at all. Just download the program and see how well it can compress your videos files without losing quality.