How to Play Any MKV Movies and Videos on Play Station 4
"I just got my PS4 as a gift and I have some old movies saved in MKV, can I play MKV on PS4 and how to do it?" PS4, the abbreviation of Play Station 4, is a popular video game console released by Sony. In addition to play games, many users also treat PS4 as the home entertainment center.
It means that you can play videos, movies and TV shows on your game console as well. However, PS4 was firstly designed as a game console and does not support all video formats. This article focuses on how to play MKV on PS4.

Part 1: Can PS4 Play MKV?
According to PlayStation official website, PS4 is compatible with MKV format. However, some users reported that PS4 did not recognize MKV movies or only play video or audio. You may be confused about whether PS4 can play MKV.
Let's talk about the MKV format. It is a media container that holds multiple video, audio, and subtitle codecs. PS4 can play MKV files with some requirements:
Visual: H.264/MPEG-4 AVC High Profile Level 4.2
Audio: MP3, AAC LC, AC-3
When you play MKV that does not meet the specifications on PS4, the problem will occur.
Part 2: Play MKV on PS4 Directly
PS4 supports both video online playing and USB drive. If your video files meet the requirements, you can play MKV on PS4 directly. We use DivX Media Server to play an MKV movie to PS4 and show you the how-to.
Step 1: Make sure to install the free media server to your computer. Then open it, click the DivX Media Server icon at the bottom right side, and click Settings -> Turn Sharing On.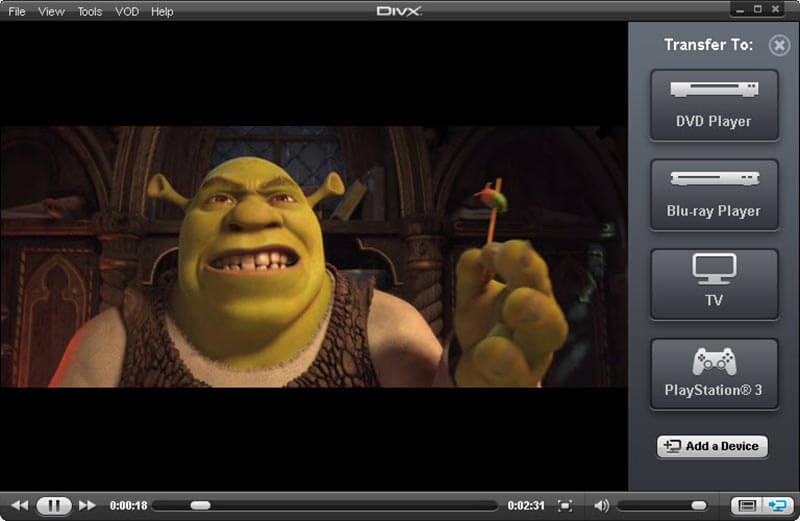 Step 2: Then add videos to your DivX Media Server. Go to the Folder tab in settings and hit Add button to add the folder that contains MKV videos.
Step 3: Connect your computer and PS4 to the same network, and get Media Player installed on your PS4. You can get it from the PlayStation Store.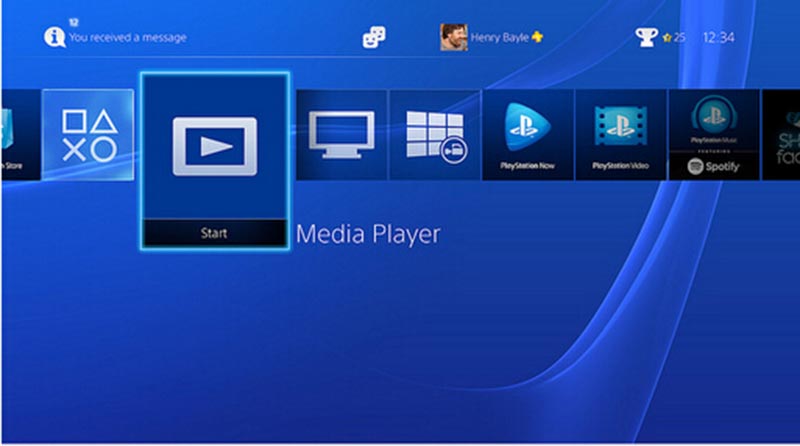 Step 4: Next, open the Media Player app and select DivX Media Server from the list. Then head to the Video tab and choose the MKV video you want to watch.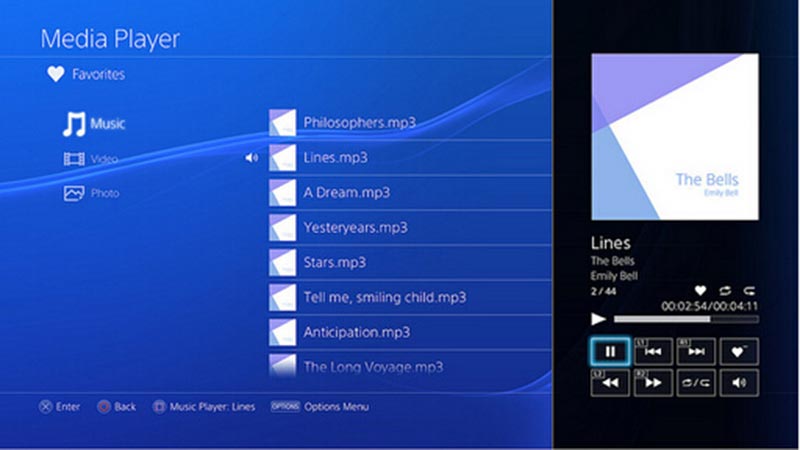 Step 5: Now, you can play the MKV file on PS4 with the control buttons, like Play, Pause, Stop and more.
Part 3: Convert MKV to PS4 on Desktop or Online
If you encounter the problem on playing MKV on PS4, you'd better convert MKV to PS4-friendly video formats, such as MP4. In fact, you have two ways to achieve it, using desktop software or web apps.
Method 1: Convert MKV to PS4 on Desktop
MKV is a lossless video format, even though it does not work well on PS4. When converting MKV for PS4, you may be worried about the output quality. From this point, we recommend Vidmore Video Converter since it can meet all your need related to play MKV on PS4.
Convert MKV for playing on PS4 in a single click.
Preset for PS4 and let you modify the custom options.
Protect the audio and video quality automatically while converting.
Batch handle unlimited MKV files at the same time.
Offer extensive video editing tools.
In a word, it is the easiest way to convert MKV movies for playing on PS4 smoothly.
How to Convert MKV to PS4
Step 1: Install the easiest MKV converter
When you want to watch MKV on PS4, download and install the MKV to PS4 converter on your computer. Then launch it and click the Add File menu to import the MKV files.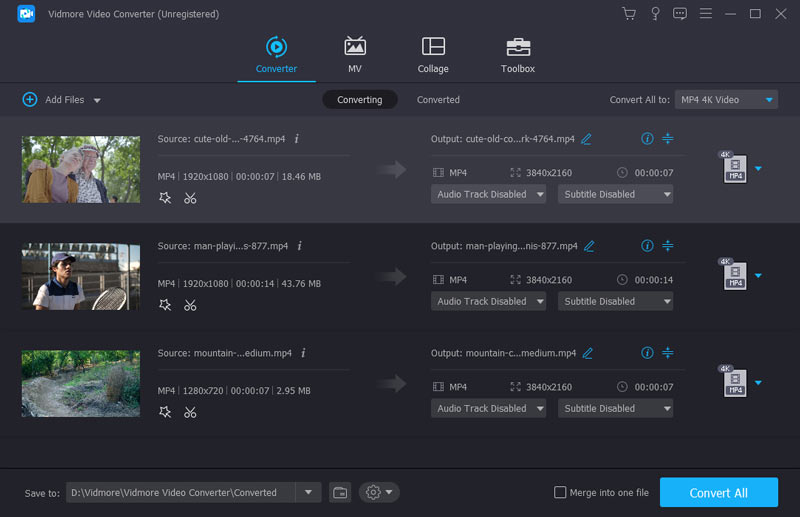 Step 2: Preview and edit MKV files
The media player on the right side of the interface permits you to preview the MKV files. Moreover, the Edit menu on the top ribbon can open the video in editor window. Here you can rotate, crop, adjust and watermark the video.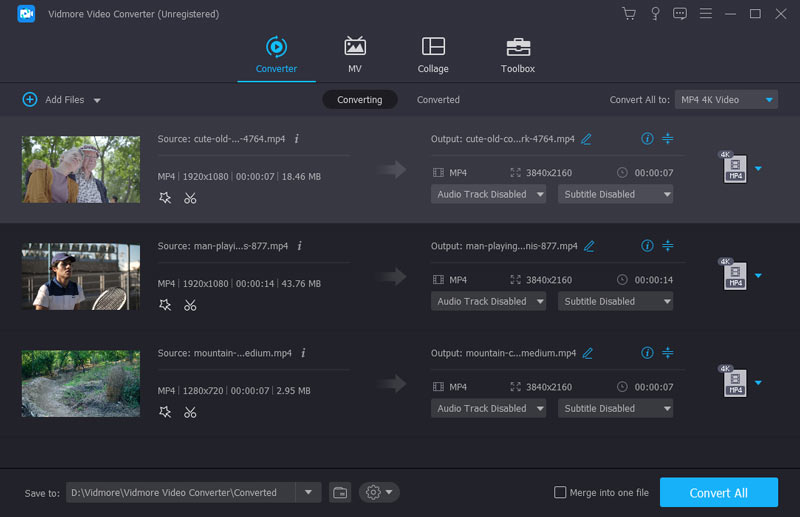 Step 3: Convert MKV for PS4
Go to the bottom of the interface, and choose PS4 or MP4 from the Profile drop-down list. Then select a specific directory to store the output by hitting the Browse button. Once click the Convert button, the process will start. Then you can play MKV on PS4 with USB drive.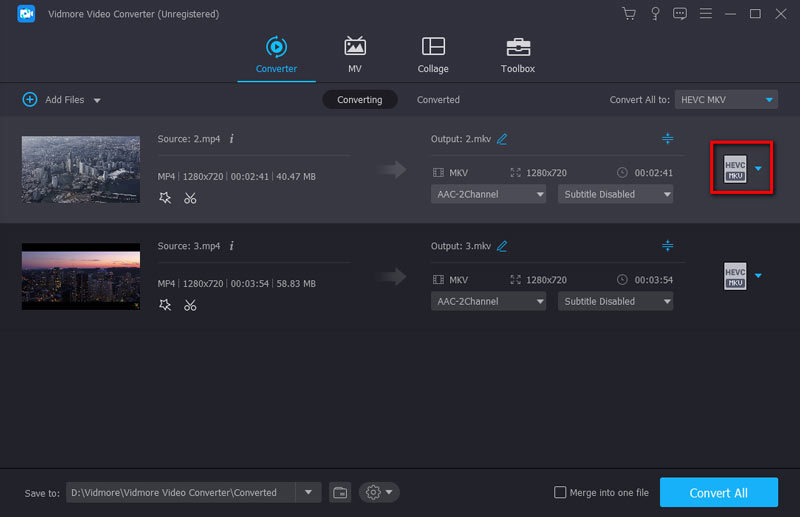 Method 2: Convert MKV to PS4 Online
If you do not like to install software on your computer, web apps are an alternative solution to convert MKV for playing on PS4. Vidmore Free Online Video Converter is the best choice. It does not limit the file size per conversion. Moreover, you can process multiple MKV files without installing any software.
Step 1: Visit the online MKV converter in any web browser, and click the Add files to convert button to access the launcher.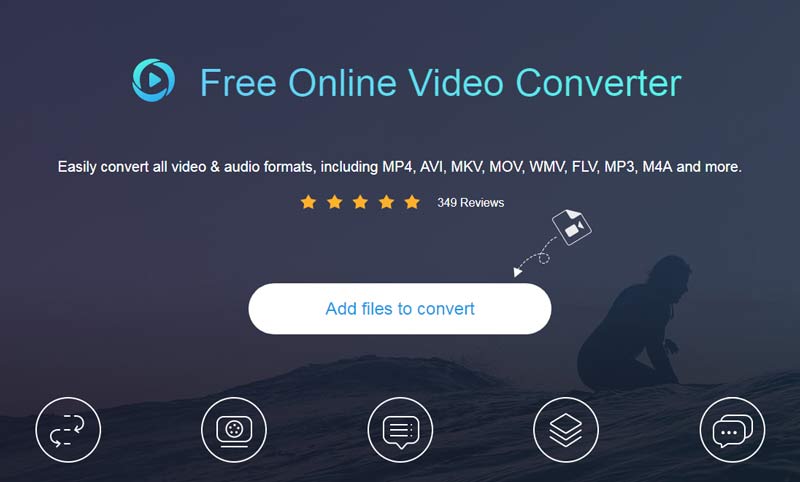 Step 2: Then click the Add File button at the upper left corner of the launcher, and add the MKV files from your hard drive.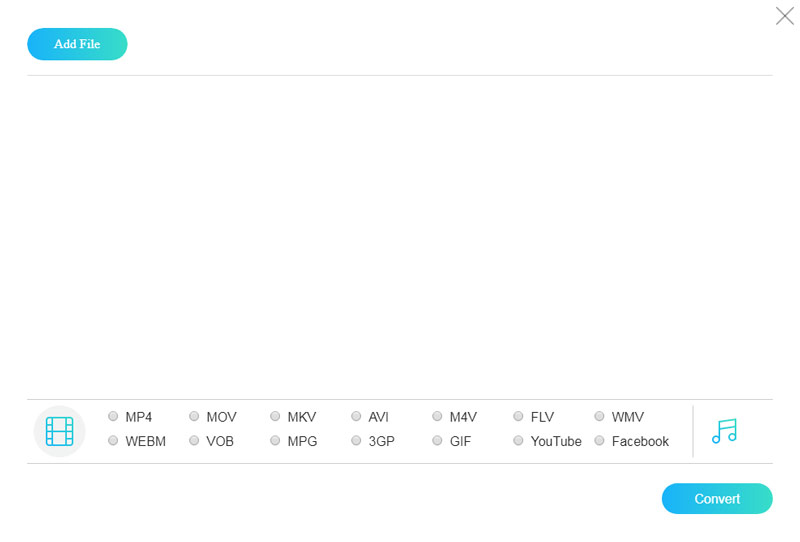 Step 3: To change bitrate and other custom options, hit the Gear icon on the video and you can find them in the settings pop-up. After settings, click OK to confirm it.
Step 4: In the launcher interface, head to the bottom area and choose MP4 or other PS4 supported video formats. Click the Convert button to start converting MKV for playing on PS4.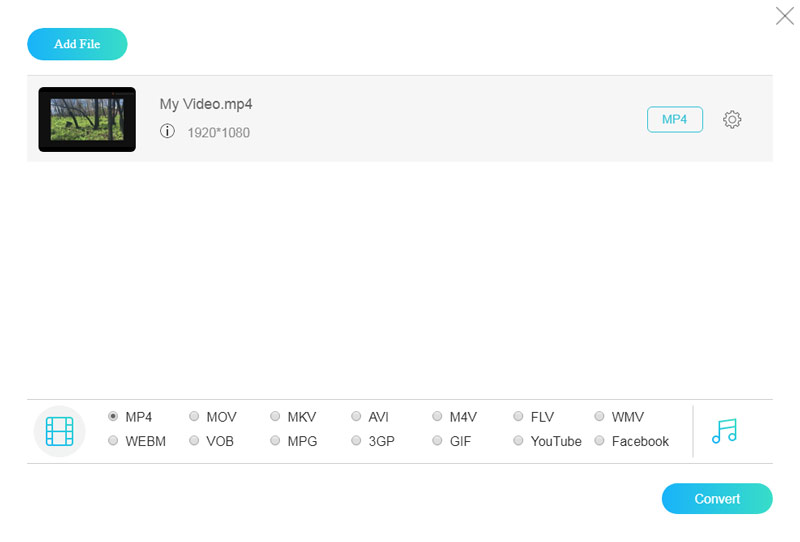 Note: Though the online MKV converter can batch handle MKV files online, it may take a while to complete the process depending on your internet connection.
Part 4: FAQs About Playing MKV on PS4
Does PS4 support playing MKV Files from USB?
PS4 supports playback of files on USB flash drives. To finish this operation, you must create a folder in your USB drive with a computer and place the MKV video in the folder. Then insert your drive into the USB port of your PS4. Come to Media Player and select USB to check the files list. Find the MKV video and play it.
Why do some MKV files not play on PS4?
Not all MKV format files can be played on PS4. Only videos encoded in H.264/MPEG-4 AVC High Profile Level 4.2 and audio encoded in MP3, AAC LC, or AC-3 (Dolby Digital) can be played on PS4. You may want to consider adjusting the format of the video.
What file format does the PS4 media player support?
PS4 supports files that are stored on USB storage devices and multimedia servers. The file format compatible with PS4 includes MP4 (H.264 video with AAC LC, AC-3, or LPCM audio), MKV (H.264 video with MP3, AAC LC, or AC-3 audio), MPEG-2 TS (H.264), MPEG-2 PS (MPEG2 Visual), and AVCHD.
Does PS5 support MKV?
PS5 does support the MKV format, but there are special requirements for its encoding. The MKV format files must be encoded in H.264/MPEG-4 AVC High Profile Level 4.2 and audio encoded in MP3, AAC LC, or AC-3 (Dolby Digital).
Can PS4 Play MKV with Subtitles?
PS4 supports playback of MKV videos with subtitles, but the inserted subtitle file needs to be located in the same direction as the video file for PS4 to recognize it. It is important to note that the subtitle file format cannot be SUB, ASS, SSA, or MKS.
Conclusion
This article shares two ways to play MKV on Sony's Play Station 4. First of all, PS4 supports the MKV format with some requirements. If your MKV video files can meet it, you can watch the MKV movies with the media player directly. On the other hand, if your PS4 cannot play the MKV files normally, you have to convert them with Vidmore Video Converter or Vidmore Free Online Video Converter. The former is more suitable to handle multiple MKV files and the latter is used to do it online. More troubles? Feel free to leave a message below this post.