Top 8 MKV Players to Watch MKV Videos on Your Windows and Mac Computer
MKV is not as widespread as MP4. You can see many HD movies and TV shows in MKV format. But not all media players are compatible with MKV videos. Actually, most Windows and Android devices don't support videos in the MKV format by default. You need to install the related codec to get MKV playback in WMP and other default players. If you want to play MKV videos on your computer successfully, a good MKV player really matters. Here are some highly-recommended MKV video players for Windows and Mac in the market. You can read and compare to find your best MKV player here.

Part 1: Lossless MKV Player for Windows and Mac
The default Windows Media Player 12 and QuickTime Player don't support MKV format directly. If you want to play MKV files without losing quality, Vidmore Player can be your first choice. You can play popular and rare media formats losslessly within Vidmore Player. The HD image quality and high sound effect can improve your audiovisual experience a lot.
The MKV player for Windows and Mac computer doesn't take much storage space and computer source. Thus, you can get smooth MKV playback. No lagging, crashing, freezing or not working issues. By the way, you can play any Blu-ray and DVD disc within Vidmore Player seamlessly.
Play MKV, MOV, AVI, FLV, M4V, etc. 4K UHD and 1080p/720p HD videos smoothly.
Adjust image size, screen size and video effects during MKV video playback.
Advanced video and audio decoding technologies for smooth playback.
Intuitive and user-friendly interface for both Windows and Mac users.
Step 1: Free download Vidmore Player. Launch the MKV file player after the installation. Choose Open File and import your MKV video.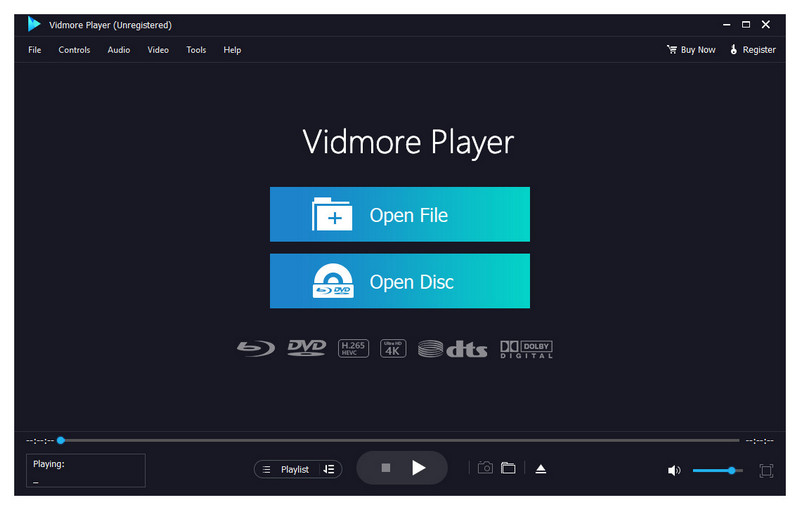 Step 2: After loading, the MKV video will play automatically. You can use the options near the bottom to control the entire playback process. Click the Screenshot icon beside to take a quick snapshot while watching MKV if necessary.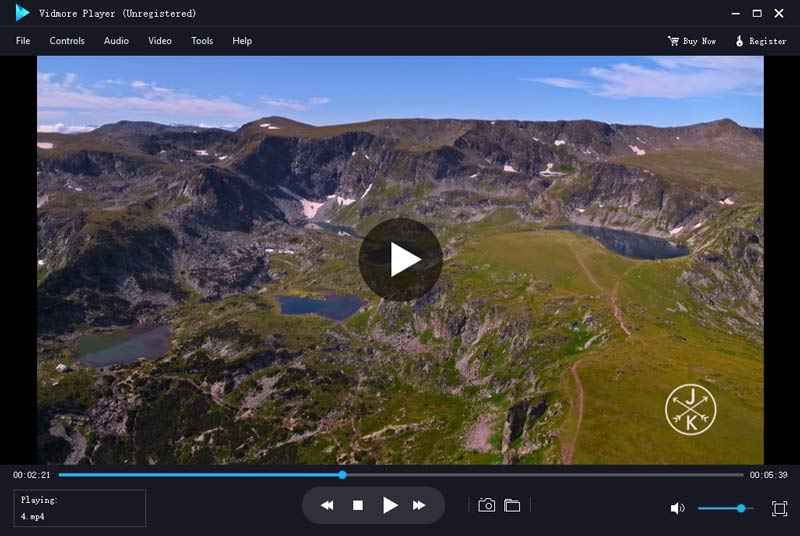 Step 3: You can also use the options from the top toolbar to control the playback settings as well. The Controls, Audio, Video and Tools drop-down lists are available.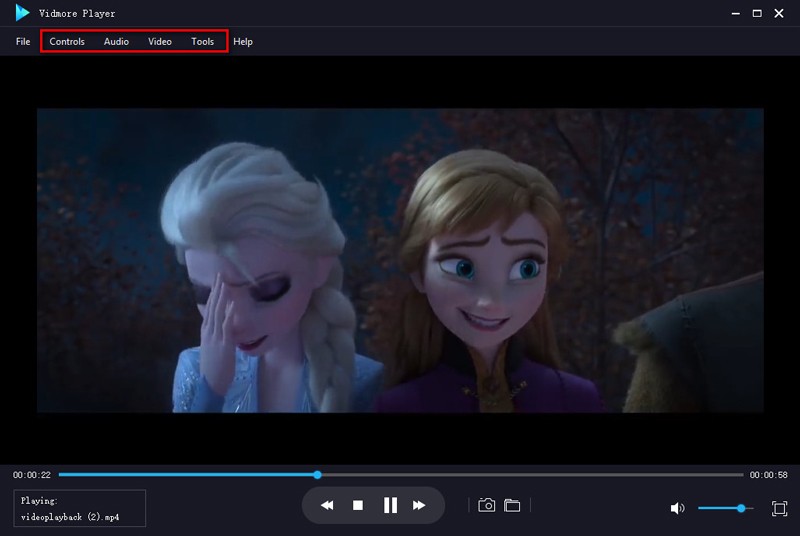 Part 2: Top 7 Free MKV Video Players for Windows and Mac
If you want to get a MKV player freeware, you can take a look at the following tools. Just see what you can and cannot get from those free MKV players.
Top 1: VLC Media Player
VLC Media Player is a popular media player on multiplatform. It can be your free MKV player app for iPhone, Android, Windows, Mac and Linux. But sometimes you cannot use VLC to play MKV files under the H.265 codec. During this time, you can install the related VLC codec, or you can convert H.265 to H.264 to play MKV with VLC.
Pros:
VLC Media Player is a cross-platform video player free and safe to download.
Apply video editing effects and change video formats within VLC.
It is workable to use VLC to rip a DVD.
Cons:
Not all MKV files can be played with VLC Media Player.
The user interface is not user friendly.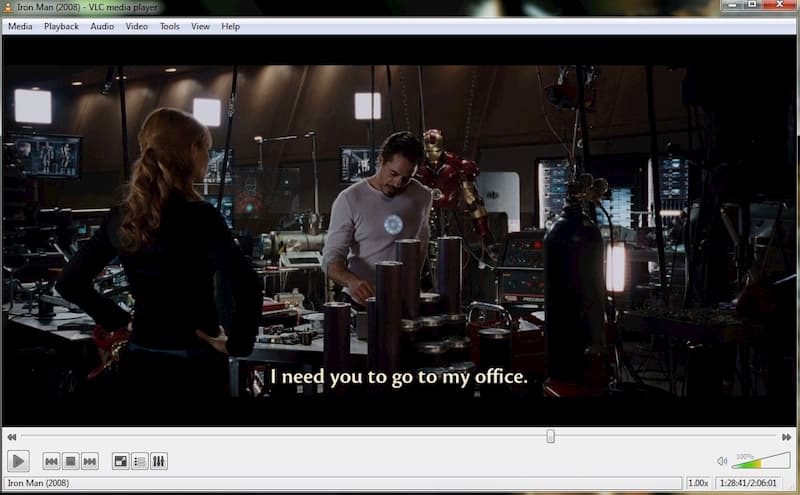 Top 2: KMPlayer
KMPlayer is also a representative free MKV player for Windows. You can play videos in MKV, AVI, FLV, MP4 and MPEG1/2/4 formats. During the MKV playback, you can adjust brightness, saturation and other video settings. Its VCD and DVD playback support is also good to use.
Pros:
Support most popular video and audio formats with the internal codecs.
Control video playback and visualizations.
Cons:
The Windows MKV player freeware contains ads.
Fail to play VP9-enabled MKV files.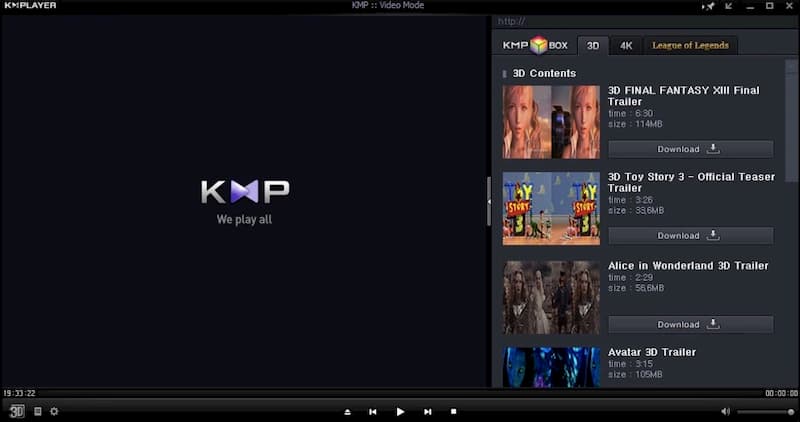 Top 3: GOM Player
GOM Player can play not only the common downloaded MKV videos, but also some damaged MKV videos. There is no need to download extra codec or repair pack. Well, just like KMPlayer, this South Korean MKV video player doesn't support VP9-encodeed MKV videos either.
Pros:
GOM Player is a free video player that can play MKV video with H.264, HEVC and VP8 codecs on Windows.
Offer the default codec searching and finding function.
Cons:
The GOM Player installation package contain bundled software.
No VP9-encoded MKV video playback support.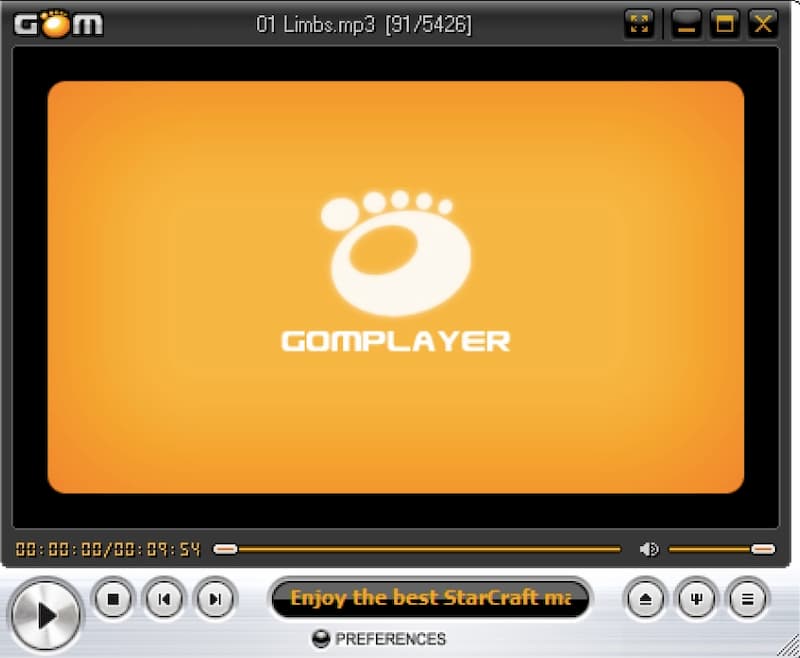 Top 4: MPlayerX
It is a free MKV player for Mac. You can get full control of MKV video playback with MPlayerX. You can set gestures to control how your MKV video play in MPlayerX. Moreover, MPlayerX can detect and convert subtitle file into your video automatically.
Pros:
The free MKV file player for Mac can be controlled by Apple remote.
Change frame size, aspect ratio, volume and other playback settings.
Cons:
Require high CPU usage.
MPlayerX crashes more often than other free Mac video players.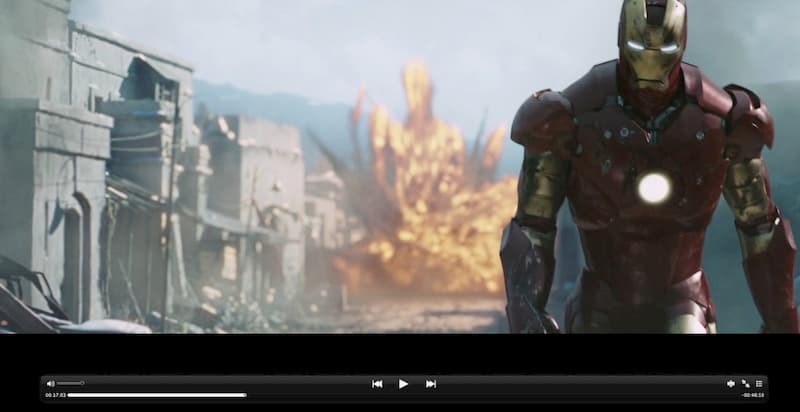 Top 5: PotPlayer
PotPlayer has an outstanding GPU hardware decoding. Thus, the video crashing problem is hardly reported by PotPlayer users. Moreover, you can get smooth MKV playback with DXVA, Nvidia CUDA and many technologies.
Pros:
Less MKV video lagging, freezing or stuttering issues.
Use minimum CPU usage on your Mac computer.
Cons:
The PotPlayer setup process is not easy.
PotPlayer advanced settings are designed for advanced and professional users mainly.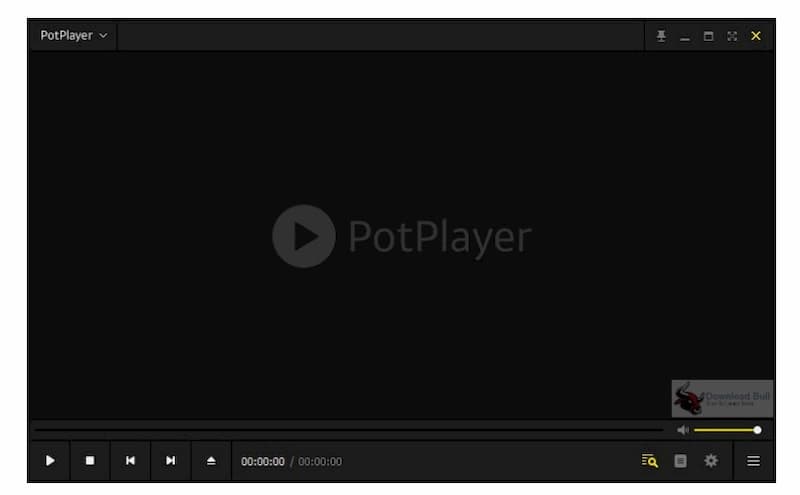 Top 6: RealPlayer
RealPlayer offers a free media player version for Windows, iOS and Android. You can play MKV and common video files with RealPlayer. The RealPlayer discover can help you find some celebrities and people. Though RealPlayer commercial versions are not as good as the old versions.
Pros:
Play the downloaded MKV videos up to 720p with RealPlayer free.
Discover and identify celebrities in videos.
Cons:
The free RealPlayer version contain ads.
RealPlayer crashes occasionally. The new RealPlayer update is not as good as the old versions.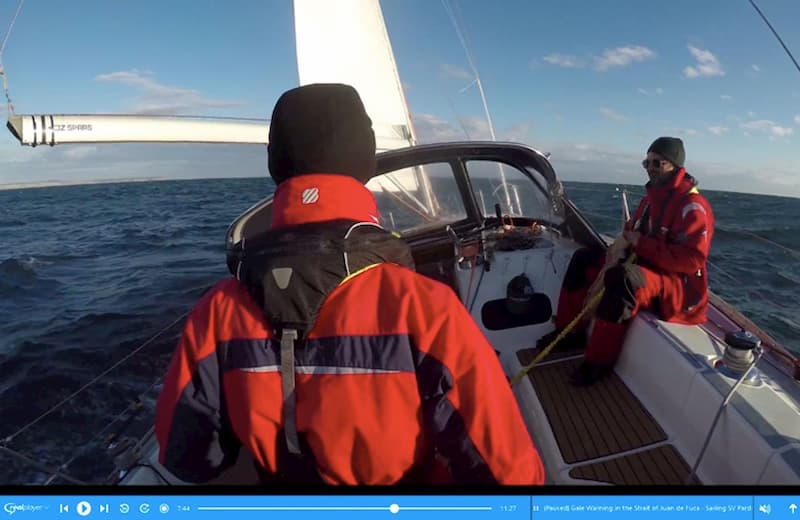 Top 7: VSeven MKV Player
With the built-in MKV codec, you can use the free MKV Player to play MKV videos on Windows smoothly. Moreover, you can tailor your video in different types. It is also supported to quickly find a file within its built-in search engine.
Pros:
Play and manage videos in MKV, AVI, MP4 and common formats.
Create a playlist with MKV videos in different moods and preferences.
Cons:
Outdated interface.
No advanced video playback features.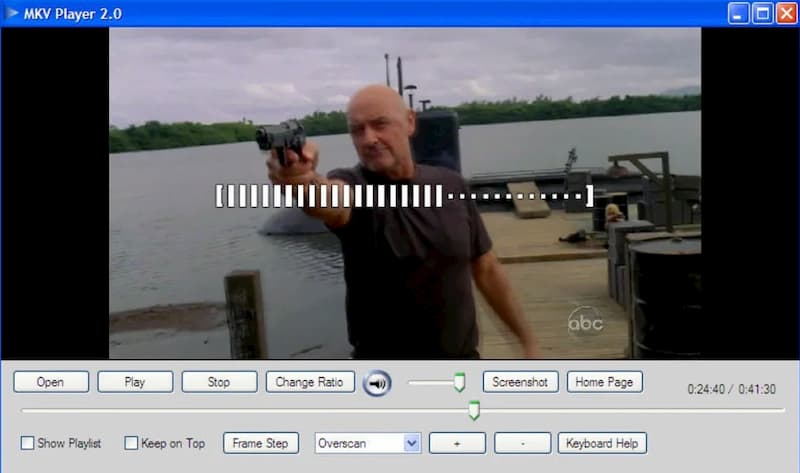 Part 3: FAQs of MKV Players
Can you play MKV on Windows?
The default Windows MKV player is Windows Media Player. There is no such a demuxer that support the MKV container. To get the MKV playback on Windows, you can download K-Lite or CCCP codecs. As for Windows 10 users, there is a new update in MKV support. However, you still cannot play MKV files on Windows 10 occasionally.
Can you play MKV with QuickTime Player?
No. QuickTime Player doesn't support the MKV format natively. You need to use a MKV player for Mac to playing MKV files. Or you can install a MKV player extension to get in-browser MKV playback as well. Besides, converting MKV to MOV is also a good solution.
How to play MKV files on iPhone?
The default Apple video players don't support the MKV video format. You can convert MKV files or use a MKV player app on iPhone. If you insist on the MKV playback on iPad or iPhone, you can use MKPlayer, Infuse, PlayerXtreme Media Player, etc.
Though MKV is not widely supported by default media players on Windows, Mac and iOS devices, you can still use a MKV media player to solve the problem. The above programs are excellent free and paid MVK video players for desktop users. You can choose any tool to play and watch MKV videos on your Windows or Mac computer. If you have no idea which one to choose, just download Vidmore Player and start its free trial. It is worth to have a try.