Quickly Change MP3 to WebM With the Use of 5 Tools
We are all aware that the ease that MP3 offers has contributed to its status as one of the most widely worn audio formats. This format may be used on various devices and keeps the file size manageable. MP3 is not the format to use. As a result, you will need to transform it into a video format capable of holding both audio and video. And this is where WebM is the ideal format for you. This post features five distinct solutions that will make the conversion from MP3 to WebM an effortless process for you.

Part 1. Best Way to Convert MP3 to WebM
Downloadable software is the most reliable method for converting MP3 files to WebM format. In this scenario, you will have unrestricted access to safeguard and edit the data on your computer. And if we're talking about software you can download, you should check out Vidmore Video Converter. Regarding adaptability, this piece of software comes out on top. Its purpose is to change the format of audio and video files into another kind of file. The dropdown profile of Vidmore Video Converter has more than 200 different formats for you to choose from. It is sufficient for you to search for the one that best suits your needs. Additionally, it allows every user to change their files by giving them control over their media's frame rate, bitrate, and resolution.
Vidmore Video Converter is compatible with computers running both Mac OS and Windows. It is also able to compress, extract, trim, and edit audio and video clips, in addition to its ability to convert files. However, there is no need for an alarm since the quality level will not be affected in any way. Here is an additional step you may take advantage of if you are starting and have never used a video converter before.
Step 1: You may acquire the program by going to the site and picking the option that says Free Download. You must not overlook installing the launcher and authorizing it to run on the Windows or Mac gadget you are using.
Step 2: If everything seems in order, go to the main menu and choose the Plus symbol in its center. In addition, you may safely utilize the Add Files feature. It should then copy the MP3 file to the current working folder.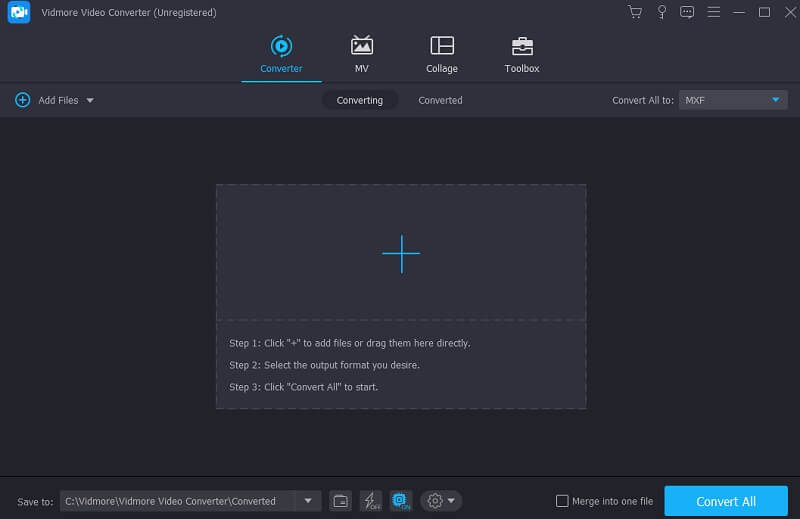 Step 3: To view the available video formats, select the triangle on the right and then the Video tab once the MP3 file has been successfully added. Next, try to find the file in WebM format.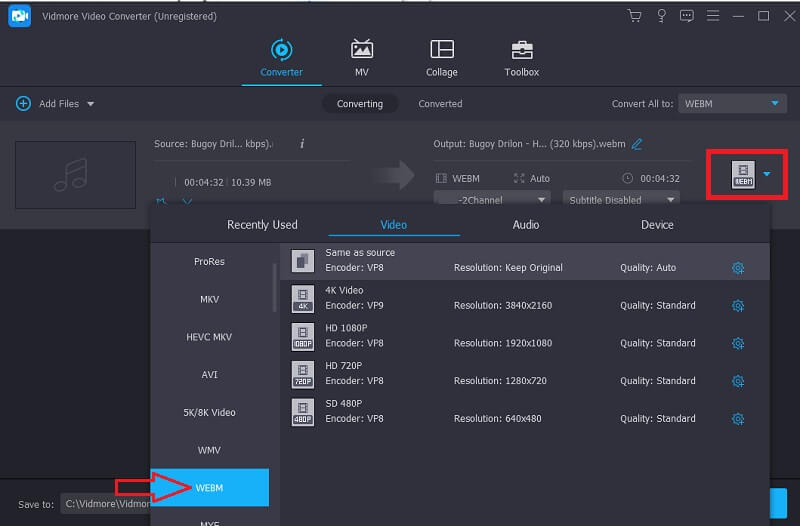 To make the desired adjustments to your file's quality, click the Settings button and select the appropriate option. To save your modifications, choose to Create New before proceeding.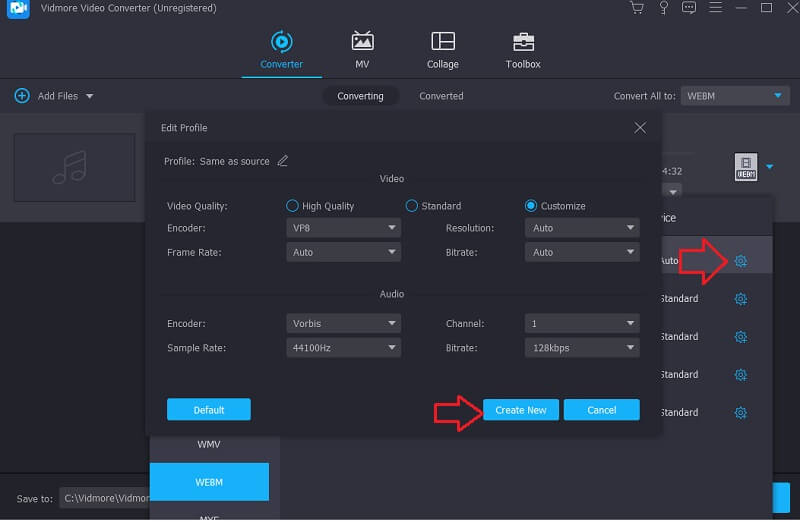 Step 4: The last phase is now upon us. Click the Convert All button, and then wait for the fill to be updated.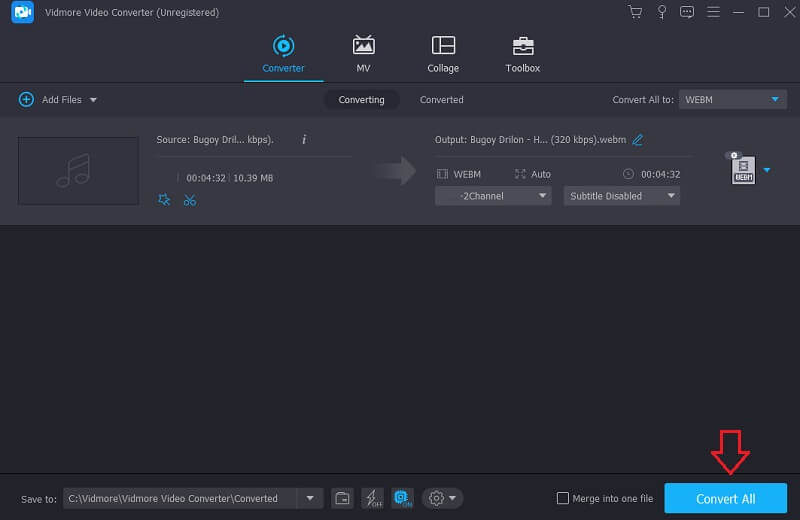 Part 2. MP3 to WebM Converter Apps
1. Video Converter Android
Suppose you like watching videos from different sources. In that case, Video Converter Android is one of the most useful apps. This Android app can convert videos from nearly every format, including WEBM. Suppose you want to convert videos to a different format, extract audio from films, or decrease the size of video files. In that case, you can do all those things using the Video Converter app for Android.
In addition, it allows you to convert files while preserving the quality of the originals, and it enables you to customize the video settings under your preferences. It has been reported that the output formats you may choose from are pretty restricted unless you buy the Pro edition of the software.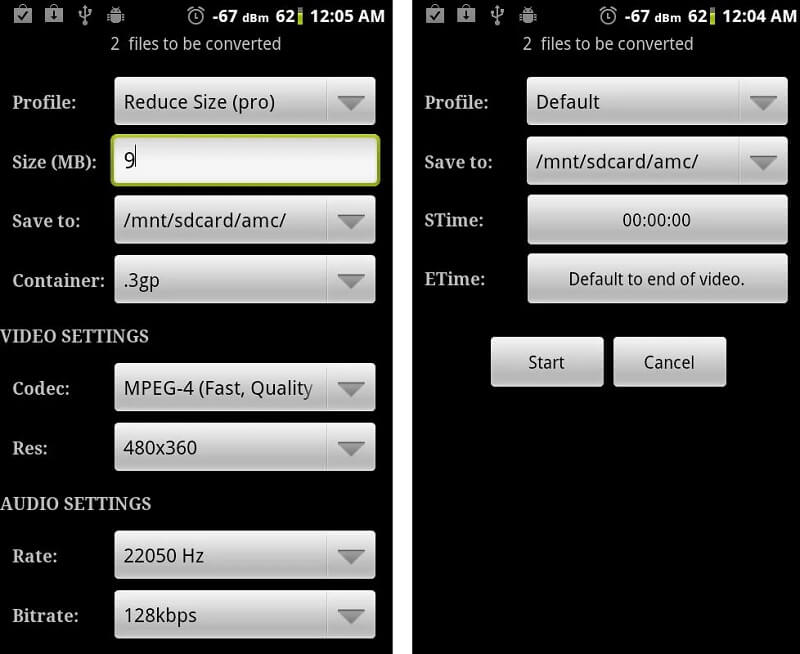 2. VidConvert – Video Converter
VidConvert is stunning software with a sleek and uncluttered user interface design. It is pretty simple to use and compatible with various video formats. It allows you to convert movies to standard formats, retrieve audio from videos, edit films and allows background task functions. In addition, a simple share button that only requires one click is included. This Android mobile video converter is ad-supported because it is free to use.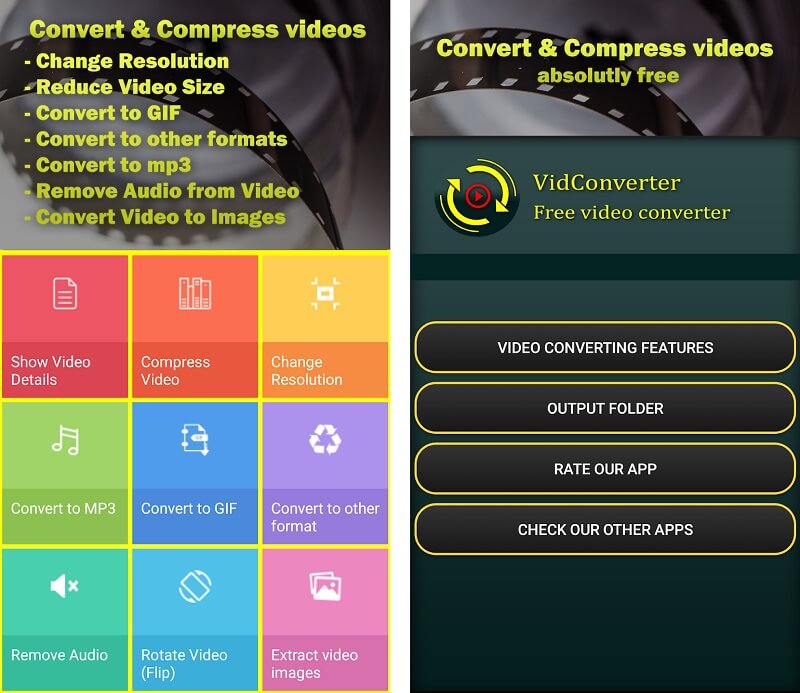 3. Any Video Converter
Downloading videos and converting them into other formats are possible with any Video Converter. Currently, it is compatible with a broad range of file types. This free video converter app for Android phones has a user interface that is appealing to the eye. The buttons are likewise big enough to push, and the overall operation of the device is straightforward. The only negative is that there are a lot of advertisements that crop up, which may be a little bit frustrating.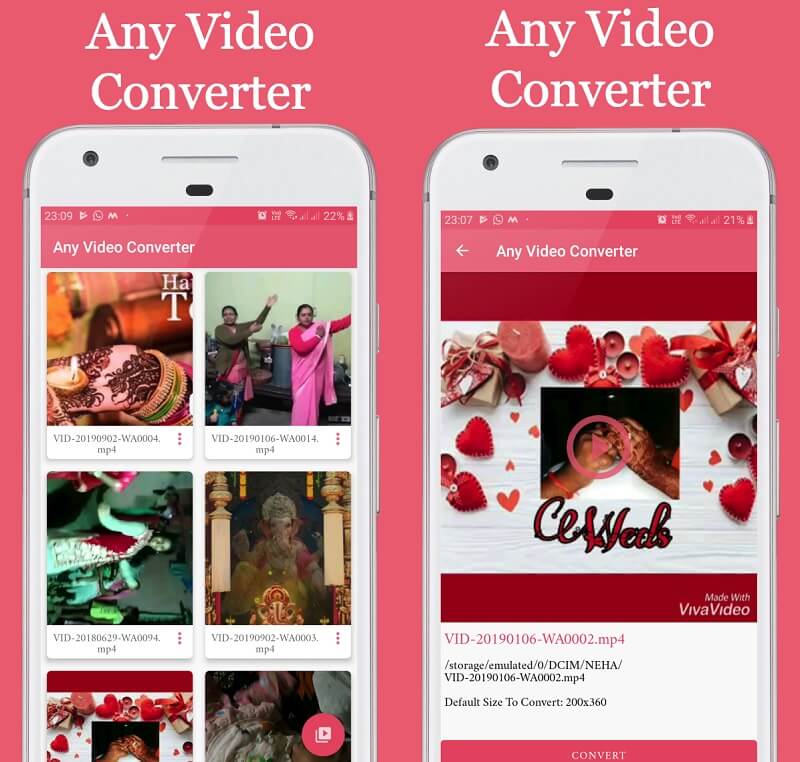 Part 3. Best Online MP3 to WebM Converter
You may also use a tool found online if the choices above are not to your liking. It is highly recommended that you give Vidmore Free Video Converter a try. It is a digital audio and video converter you can access over the internet. Although it only supports a limited file type, it is guaranteed to convert files without reducing their quality. One more thing, due to its user-friendly design, it is one of the converters that are among the easiest to use overall that you can discover. You may use it whether you are just starting or already have much experience.
Although it is an online application, the Free Video Converter of Vidmore allows the available batch converting. Because of this, many people are moving their business to the internet tool.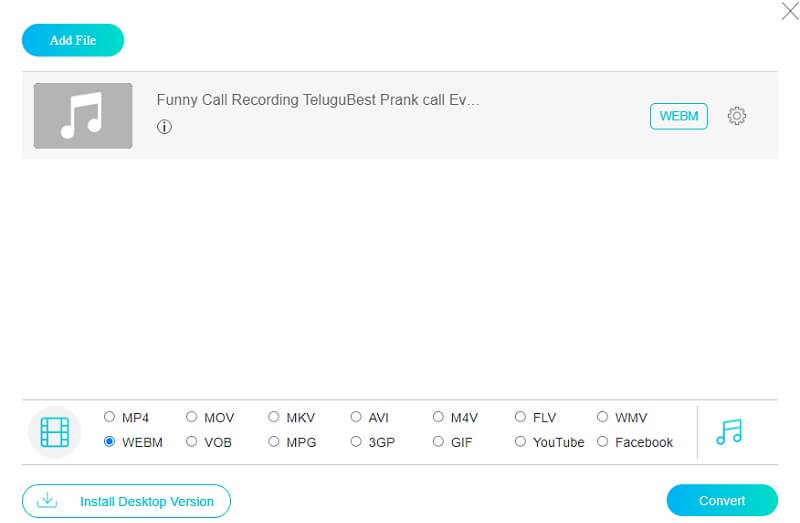 Part 4. FAQs About MP3 to WebM Converters
How does VLC change MP3 to WebM?
You need to pick Convert/Save from the Media menu. To convert a file, select it through Add and then click Convert. It's time to press the Convert/Save button. To use Webm as your profile's video format, click the gear icon, then Save. Choose the Save As dropdown menu and go to where you wish to save the file. Provide the whole path and filename, ending in .webm. At this point, you may start the process by selecting the Start button.
What's the meaning of WebM?
WebM is short for Web-Based Enterprise Management, another name for this concept.
What's different between WebM and MP4?
The output of a file encoded in MP4 has a very high quality, comparable to the sharpness and clarity of a DVD. There is also a high-definition version of WebM. However, compared to MP4 in terms of quality, WebM is slightly less.
Conclusion
Now, you are flooded with different MP3 to WebM converters online, offline, and mobile devices. With that, there is no way not to achieve the conversion you need!