Best Tools to Trim MOV on Windows and Macintosh Computers
Do you have lengthy MOV video files that you want to cut because of the unnecessary parts like long credits and introductions? That can be a bit of a burden since they usually only take up space in your disk memory. At the same time, you like to convert them to a more popular format such as MP4 for flexible enjoyment.
Back then, this was an impossible task to do. But now that the technology has advanced, you can find tools oriented to accomplish more than one task. Through these tools, you will be able to trim MOV to MP4 quickly. Continue reading to discover which programs we are referring to.

Part 1. Brief Introduction to MOV
MOV is considered a file format generated and maintained by Apple Inc since 1998. It is usually a file format made especially for QuickTime Player running perfectly on Macintosh. To a large extent, MP4, which is now considered the international standard for videos, was produced based on MOV. As a matter of fact, these two formats have very much in common, particularly in the compression scheme they use. Both MOV and MP4 use MPEG 4 compression.
Compared to MOV, MP4 is more versatile and recognized by most media players and platforms. Hence, after cutting the MOV file, people would prefer to convert it to MP4.
Therefore, if you need to convert and trim MOV to MP4, the following are the tools you can use.
Part 2. How to trim MOV on Windows/Mac
1. Vidmore Video Converter
Vidmore Video Converter is a perfect embodiment of a flexible and packed with useful editing and converting tools. This program helps you cut videos in several ways allowing you to split videos into individual chunks. Alternatively, you trim certain parts that are unnecessary. Best of all, it provides support for many input and output formats for both video and audio files. Thus, if you are looking for a versatile program, Vidmore will come in handy. Using this tool, you will be able to create brilliant videos.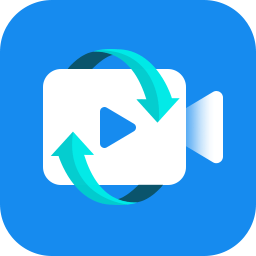 Flexible MOV Video Cutter
Provides several practical video cutting methods: split, cut, trim, and delete.
Helps users switch MOV format to MP4 and other video formats.
Straightforward and clear user interface.
Provides various video editing tools like rotating and adding subtitles.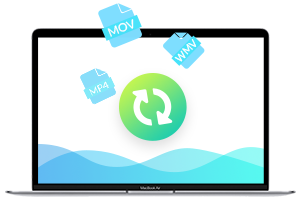 To trim MOV to MP4, you can simply follow the steps below:
Step 1. Install the MOV Video Cutter
To start, download the application by clicking the Free Download button above. Then, install the app by following the setup guide for proper installation. Once done, open the program on your computer, and you should see the interface as below.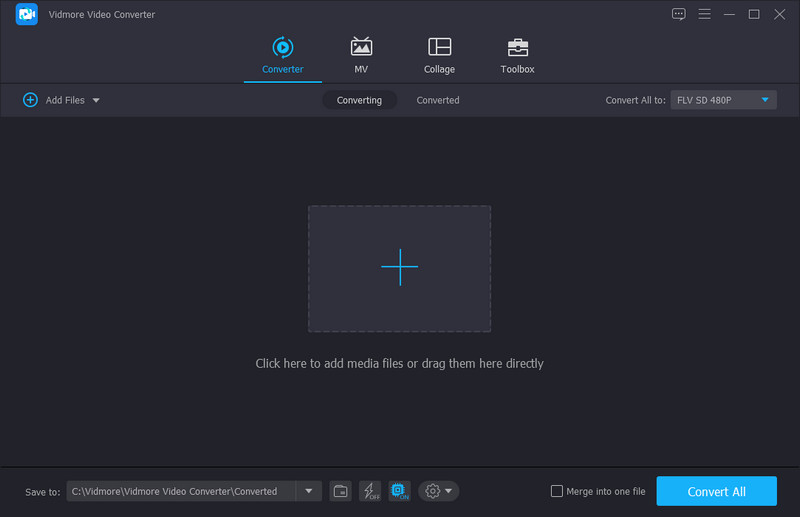 Step 2. Load a MOV video
In the tool's main interface, click the Plus symbol and browse the video that you would like to import to the program. You may also drag and drop the MOV video from your computer file folder.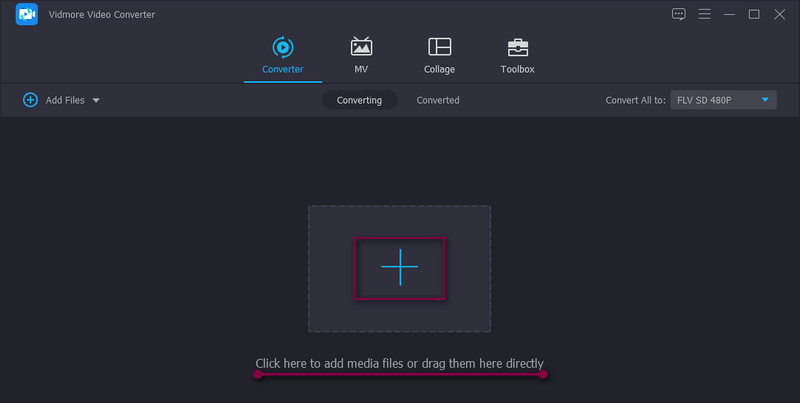 Step 3. Trim the MOV clip
After uploading the video, click the Cut button, and you should see the editing interface for cutting videos. From here, you can set the starting and ending time for cutting by moving the music handlebars or entering the duration. Once done, click the Save button to confirm the changes.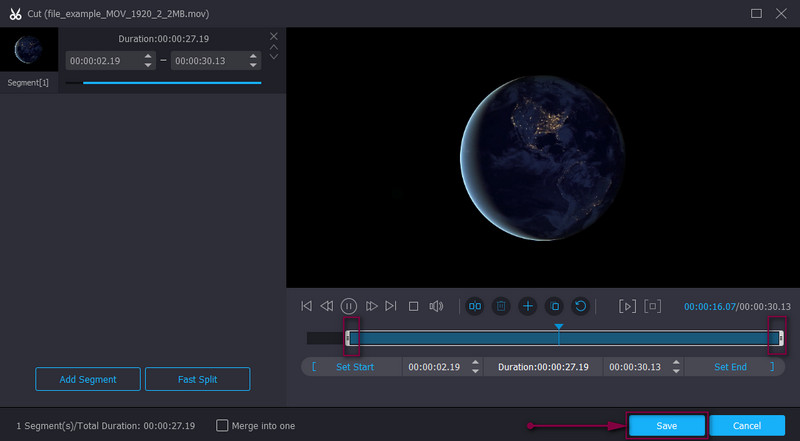 Step 4. Save the final output
You can change the video format by going to the Profile menu or keep it unchanged by selecting the same video format. Then, hit the Convert All button to save the final video output.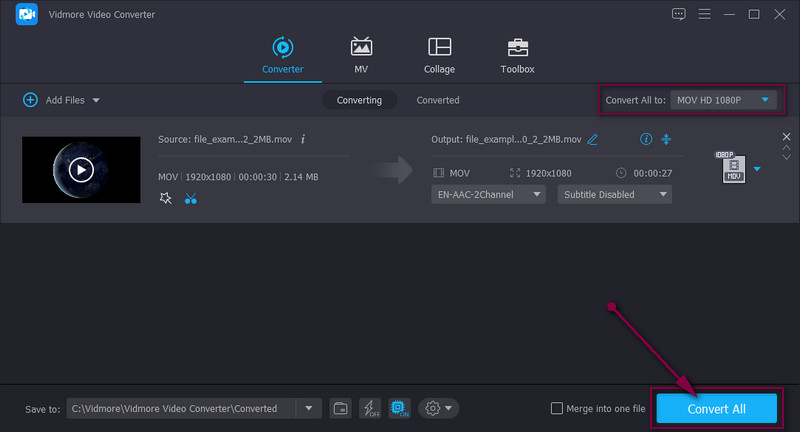 2. Free Video Cutter
Free Video Cutter is a freeware program that allows you to trim MOV files in Windows 10, 8, 7, Vista, and XP. Users can cut video formats like MOV, MKV, WMV, FLV, MPEG, and many more formats. In addition, it's perfect for green hand users that have no prior experience since it has a clean and straightforward interface. Over and above, you can convert the video to several formats, including MP4. Below is the process on how to cut videos with this tool.
Step 1. First, download and install the Free Video Cutter for free from its official webpage.
Step 2. Next, open the program and click the Open Video button to add your target MOV video to the software.
Step 3. When you choose the video you like to cut, drag the start and end handlebars to the position you desire.
Step 4. Then, select an output format and hit Save Video to process the video.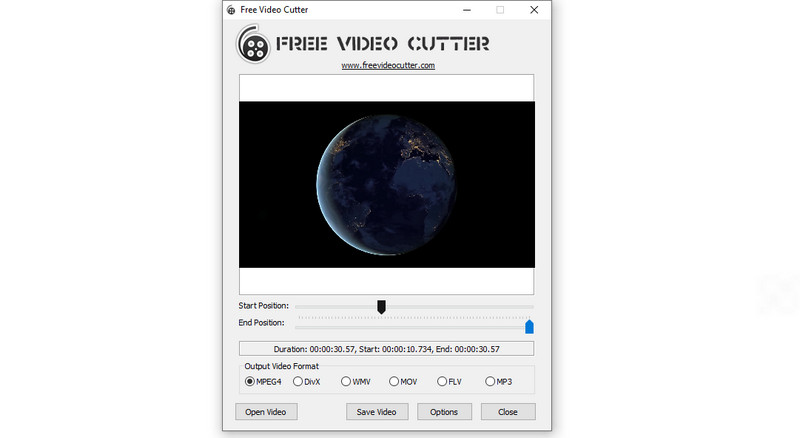 3. Clideo
Clideo is a great addition to the list of video cutters to trim MOV to MP4. Similarly, this application enables you to cut or trim and reformat video simultaneously. There are two methods for video cutting provided. One is using the music track bars, and another is by entering the time duration. If you see yourself utilizing this program, take a look at the step-by-step procedure. Best of all, you can import files from Google Drive and Dropbox.
Step 1. Go ahead and visit Clideo using any browser available on your computer.
Step 2. Decide which part of the video you want to cut using the music markers.
Step 3. After cutting the video, you can save the video to another format.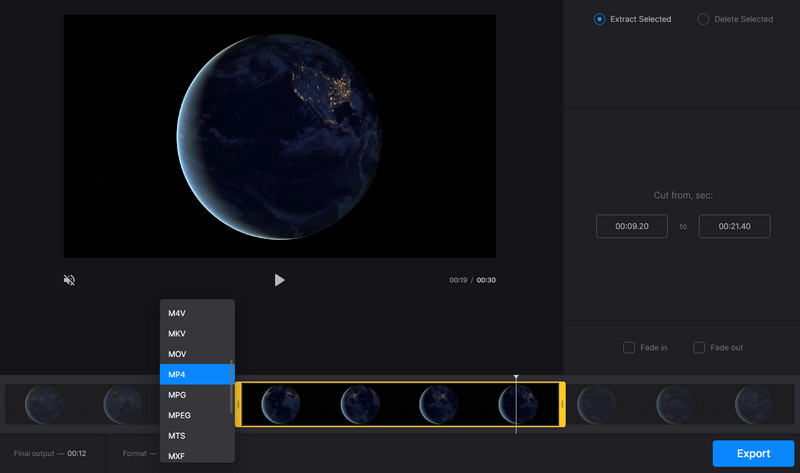 4. Video Toolbox
Suppose you want to save some space on your computer hard drive by not installing additional programs. In that case, Video Toolbox is a recommended tool. Aside from cutting, it can record video, extract audio, capture screenshots, and add subtitles to videos. On the other hand, read the guide on trimming MOV video files.
Step 1. Open a browser and register for an account.
Step 2. Upload the video you wish to cut by clicking the Choose File button.
Step 3. After uploading the chosen video, put a checkmark on the uploaded video and choose the Cut/Split file option.
Step 4. You can convert the trim MOV to MP4 by clicking the Convert the slice link button. Select a format and hit Convert to process the file.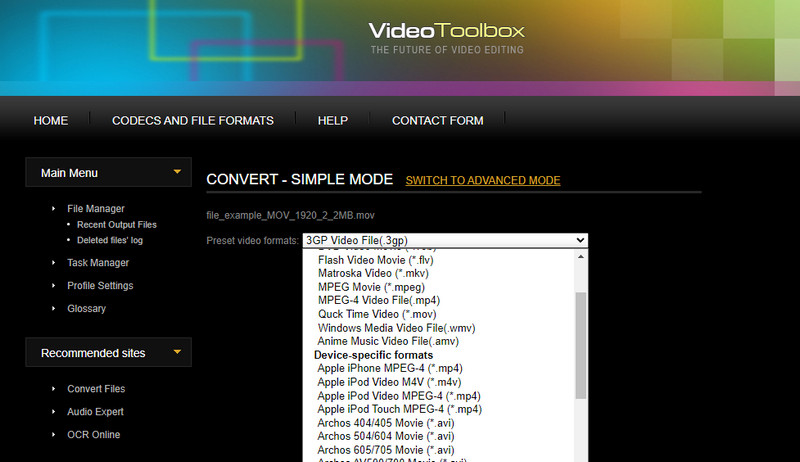 Part 3. FAQs on Trimming MOV
How do I trim a MOV file in half?
You can split a MOV into halves using an excellent tool that supports this feature. One of which is Vidmore Video Converter. With it, you can trim a file into two or more video segments as you please.
How do I trim a MOV file for free?
There are various programs explicitly made to trim videos for free. You can pick an online tool or freeware to cut files free of charge.
Can I edit a MOV on my PC?
Yes. Since the advancement of technology, more and more applications can cater to this plight. Now, you can make brilliant videos by adding effects, cropping, merging, cutting, trimming, and so much more.
Conclusion
It is no longer challenging to trim MOV to MP4 because of the tools continually being developed today. You may either use a desktop or an online application to accomplish your trimming or converting needs.