Top 5 Best MOV Player Software for Windows/Mac – Lossless MOV Playback
MOV is known as a QuickTime file format. Thus, you can open MOV files with QuickTime Player on Apple Mac computers directly. However, sometimes QuickTime cannot open MOV video files on Mac Mojave, High Sierra or Sierra computers, especially when there is more than one track in your MOV file.
If you want to play .mov files on all Windows and Mac operating systems, you can get some useful suggestions here. This article reviews top-rated free and paid MOV player software in details. You can read and compare to find your best MOV video player.

Part 1: Best MOV Player for Windows and Mac
If you are looking for a clean, safe and lossless video player, Vidmore Player can be your smart choice. You can play all types of QuickTime MOV files on your Windows and Mac computer without losing quality. The seamless playback guarantees that you can play MOV video files smoothly. Moreover, the lossless sound processing and high image quality make your MOV audiovisual experience more perfect. There is no overwhelming interface. You can open a MOV file within 3 steps easily. Here're the main features of the best player for MOV files.
Play 4K and HD MOV video files with smooth playback experience.
Customize brightness, contrast, saturation, gamma and other video effects.
Take a snapshot while watching an MOV video.
Wide support of other 4K UHD, 1080p/720p HD video formats, DVD and Blu-ray discs.
Advanced video and audio decoding technologies.
Step 1: Free download Vidmore Player on your computer. Install and launch the MOV player for Windows software with its setup wizard.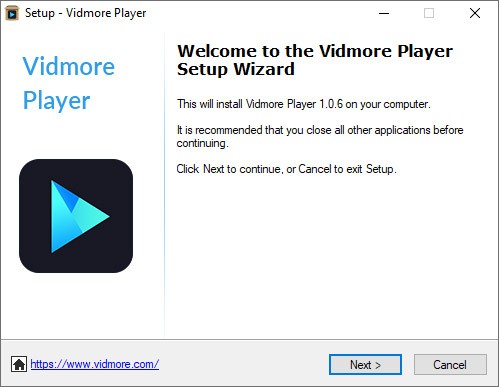 Step 2: Click Open File in the main interface. Select which MOV video you want to play. The imported MOV video file will start to play automatically after loading.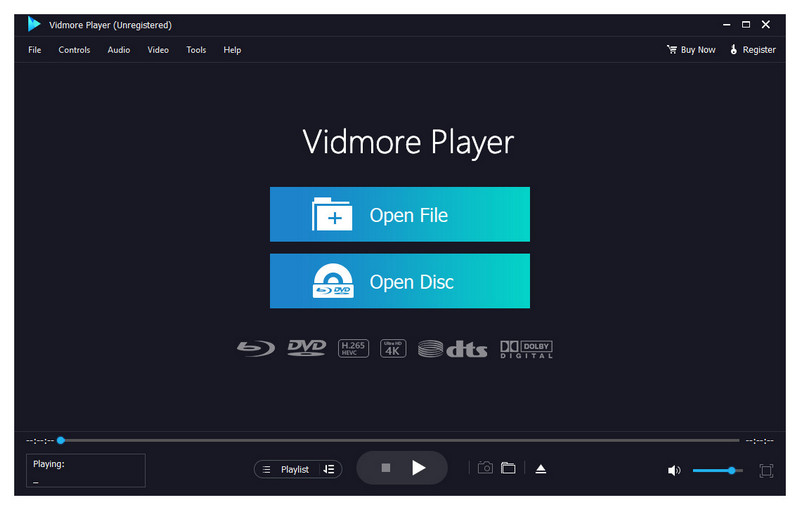 Step 3: Use forward, backward, pause and other options near the bottom of the MOV player software. Moreover, you can control the MOV playback via Controls, Audio, Video and Tools options on the top toolbar.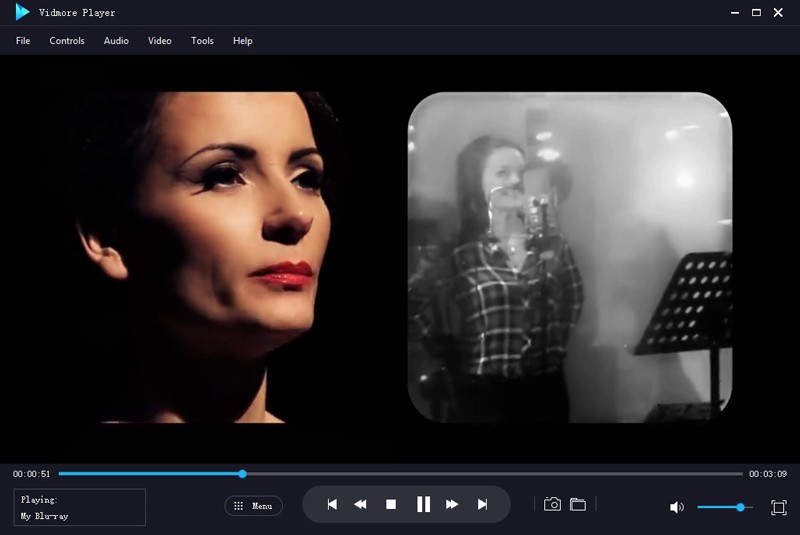 Part 2: Alternative 4 Free MOV Player Software for Desktop Users
There are also many other good free MOV video players in the market. You can open videos in MOV and other common formats for free on your Windows and Mac computer. Some free media players don't support rare video and audio formats. If you also need to watch other media files, you need to have a check first.
Top 1: VLC Media Player
VLC Media Player is a worldwide video and audio player on multiplatform. You can use VLC as your desktop or portable MOV player app to watch MOV files. Not only Windows and Mac, but also iPhone and Android users can get free MOV playback. It is safe to download from VLC Media Player website or official stores. The VLC user interface is complicated for beginners. The first time you use VLC Media Player to play MOV files, you may have difficulties finding related options. So it takes some time to get familiar with VLC Media Player.
Pros:
It is a completely free MOV player for Windows, Mac, Linux, iOS and Android.
Contain the .mov codec support. There is no need to download extra things into VLC.
Cons:
The VLC user interface is outdated and overwhelming.
Get choppy playback while playing 4K videos.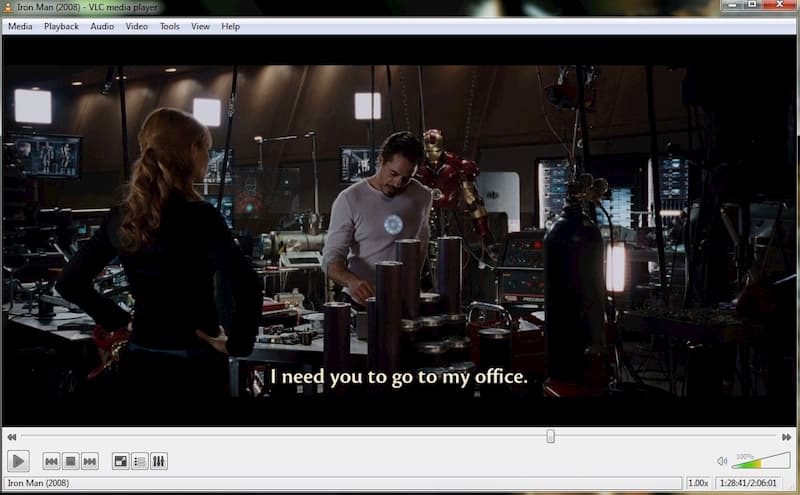 You may also want to know: How to play Blu-ray with VLC.
Top 2: QuickTime Player
QuickTime Player seems to be the default free MOV player for Mac. It has been installed on all Mac computers. Windows users can use QuickTime to play MOV videos as well. Just choose Open File from the QuickTime MOV Player File drop-down list. Later, you can play MOV movies with QuickTime for free. But QuickTime cannot always open MOV files. Your MOV file need to be encoded with MPEG-4 or H.264 video and AAC audio.
Pros:
QuickTime is a media player designed for the MOV format.
Get HD and HDR support for MOV, AVI, FLV, WMV and MP4 video formats.
Cons:
QuickTime can't play MP4 files occasionally.
QuickTime for Windows 10/8/7 doesn't work well.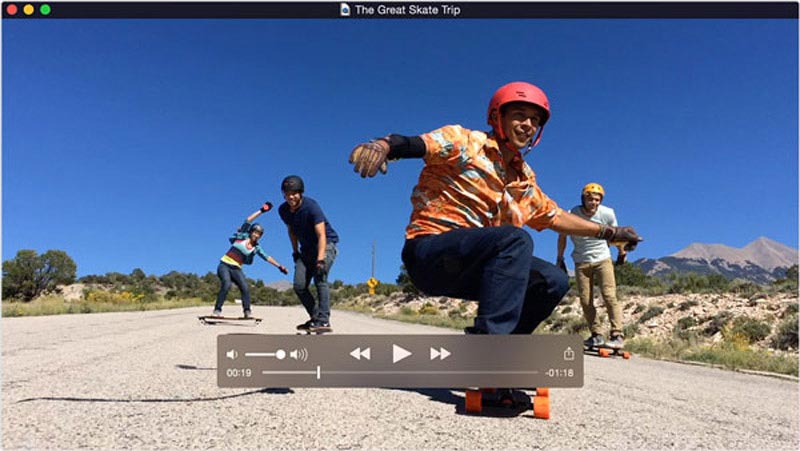 Top 3: Free MOV Player
Just as its name shows, this is a MOV video player free to use. You can open and play videos with .mov on your Windows computer. Moreover, it is also compatible with other media formats, such as 3G2, 3GP, WMA, WMV and more. You can free download Free MOV Player for Windows from the Microsoft store.
Pros:
Play MOV files stored in the local hard drive or external storage devices.
Access your video and audio library.
Cons:
No additional video editing and managing features.
Free MOV Player offers the basic start and stop playing options.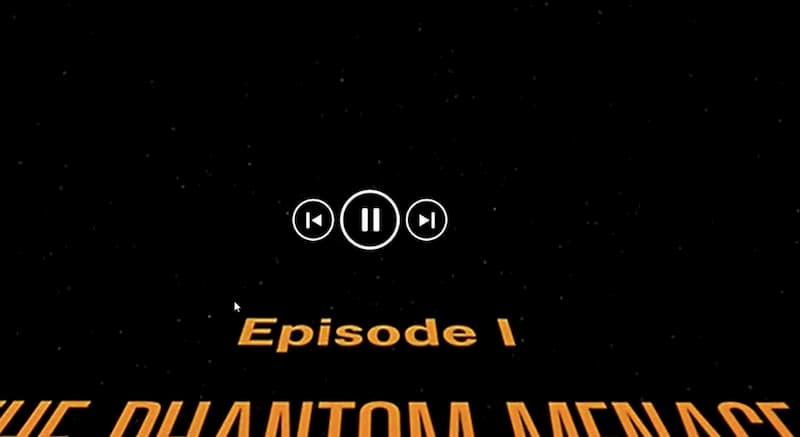 Top 4: Windows Media Player (with 3ivx codec installed)
Windows Media Player can be your free MOV player for PC as well. It is true that MOV is not natively supported by Windows Media Player. But you can make small changes to make Windows Media Player open MOV files. Download and install the latest Windows Media Player version. Or you can search and install the 3ivx code to get MOV video playback with WMP. It is an important MOV codec Windows 10 you need to download.
Pros:
Windows Media Player has been installed on Windows computers already.
Play and stream online and offline media files.
Cons:
Need to update WMP or install the WMP 3ivx code to play MOV files on Windows.
Not support most video and audio formats.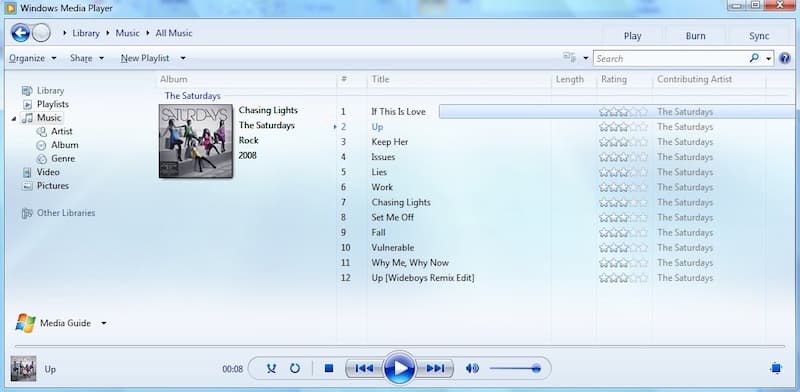 Part 3: FAQs of MOV Players
What iPhone MOV player to choose?
As for choosing a MOV player app for iPhone, you can choose from VLC for Mobile app, PlayerXtreme Media Player, 8Player, KMPlayer, CnX Player and more.
What MOV player for Android to choose?
If you have no idea which Android MOV player apk to choose, you can take a look at MOV Player for Android, VLC for Android, BSPlayer, MXPlayer, GPlayer and more. These apps can play .mov files on Android successfully.
Can I convert MOV to MP4 to play MOV files?
Yes. This is a good way to fix the MOV incompatibility issue. You can use Free Online Video Converter to convert MOV video to MP4. As a result, you can convert MOV files to Windows Media Player for free.
Is there any online MOV player?
No. What you can get is an online MOV converter. You can convert MOV files for free to other compatible formats, even from MOV to MP3. Or you can use a local MOV file player to play and watch MOV video files.
All in all, you can get your best free MOV player from the above recommendations. MOV is a common video format in the market. But there are still many video players that are not fully support .mov files. To overcome this problem, you can install a powerful MOV video player. Or you can change video format from MOV to others. Of course, the output video quality and file size are changed as well. The most recommended media player is Vidmore Player. It is more than a simple MOV player for Windows and Mac. You can enjoy 4K videos, DVDs and Blu-rays losslessly. Almost all media files and discs can be played without restrictions. Just free download the program and have a try right now.