How to Trim a Video on iPhone: The Best Apps You Will Ever Need
Probably you are wondering how to cut a video on an iPhone. Well, you don't have to scroll and spend a lifetime finding the right tools because we will provide all the solutions you need here. We all know iPhone devices are high quality, and not all tools are compatible. With that, you need an app that will help you cut or trim a video on your iPhone. Without further ado, please have a glance at the indicated data below.

Part 1. How to Cut a Video on iPhone
Here is the list of tools that will help you cut a video on an iPhone. See their strengths, weaknesses as well as powerful features.
1. iMovie
iMovie is a video editing app that is specifically designed for iOS devices. In addition to video editing, you may do various other opera2*9btions using this program. Therefore, if you have a high-end gadget and you want to chop off certain sections of a recorded movie, this tool is a fantastic choice.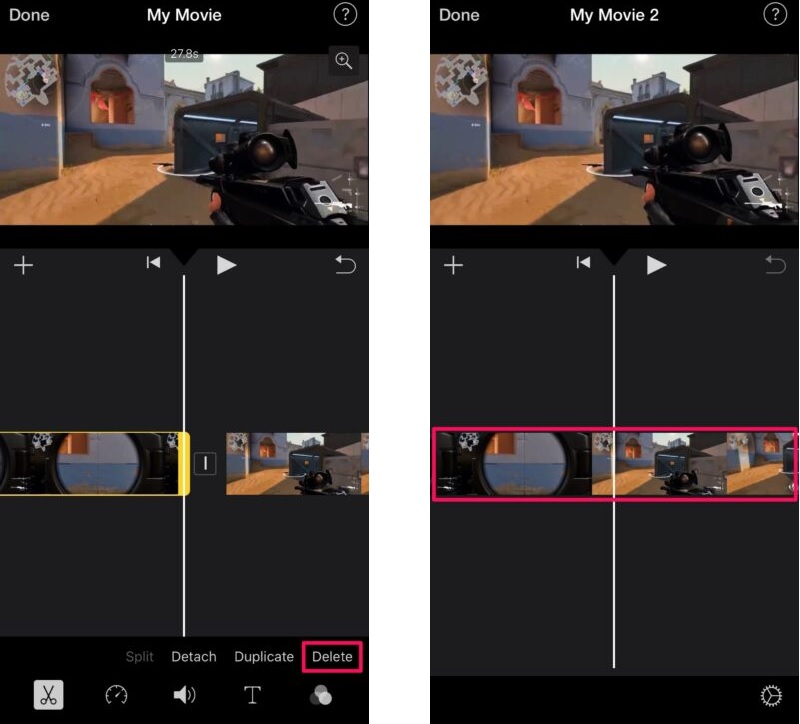 Pros:
iMovie's built-in special effects and video enhancing tools may help you improve your film.
You can import video files and start editing them.
Cons:
It demands a significant amount of hard disk space.
iMovie is a premium application.
2. KineMaster
A well-known application, particularly among those who like playing with their video clips, KineMaster is a good option for video editing. In addition, for the simple reason that this application provides editing features such as cut, trim, and rotate, It's also worth looking at this tool. A variety of built-in filters allow you to enhance the quality of your video clip, and you may utilize them to your advantage.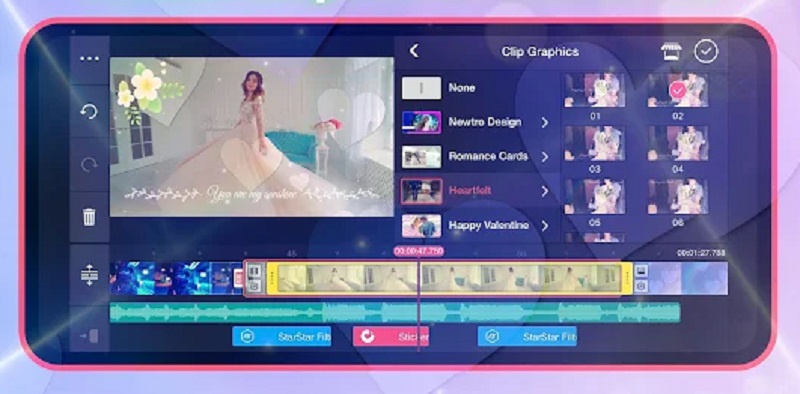 Pros:
It includes all the fundamental video editing features, such as trimming, speech imitating, and many others.
It offers a maximum resolution of 1280p*720p.
It can display text, media, and any type of image overlay in any format.
Cons:
If you purchase the free version, it includes a watermark.
You cannot use it for more significant works.
3. InShot
The InShot video editing application is one of the easy video editing tools found on the market. In addition to having virtually all of the advanced editing tools that a professional editor demands, this instrument is also relatively easy to use. Even if you lack expertise, the InShot software will help you transform yourself into a professional video editor in minutes. Thus, it should not be surprising that you may quickly trim your movie on an iPhone device.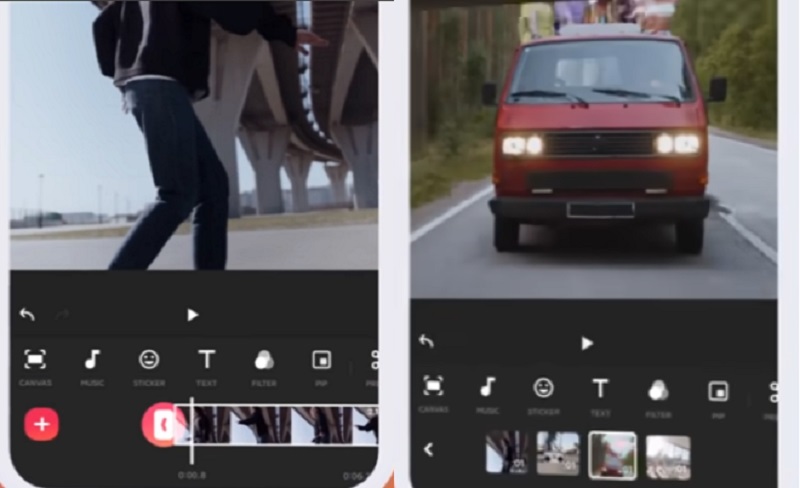 Pros:
InShot is more user-friendly than comparable programs on the market.
InShot is more user-friendly than comparable programs on the market. It has sped up and simplified video editing.
You may use filters, tweak the brightness, add effects, modify the backdrop, crop the image, and add text, among other things.
Cons:
The timeline has just one track. You cannot simultaneously add several videos and music.
4. Capcut
CapCut is new software available for Android and iOS devices. In terms of video editing software, it is considered an all-in-one solution that enables you to enhance the attraction of your videos to the viewers. This program's sophisticated filters and faultless aesthetic effects simplify cutting films. Not only that, but it also provides a variety of possibilities for you to edit your video clips.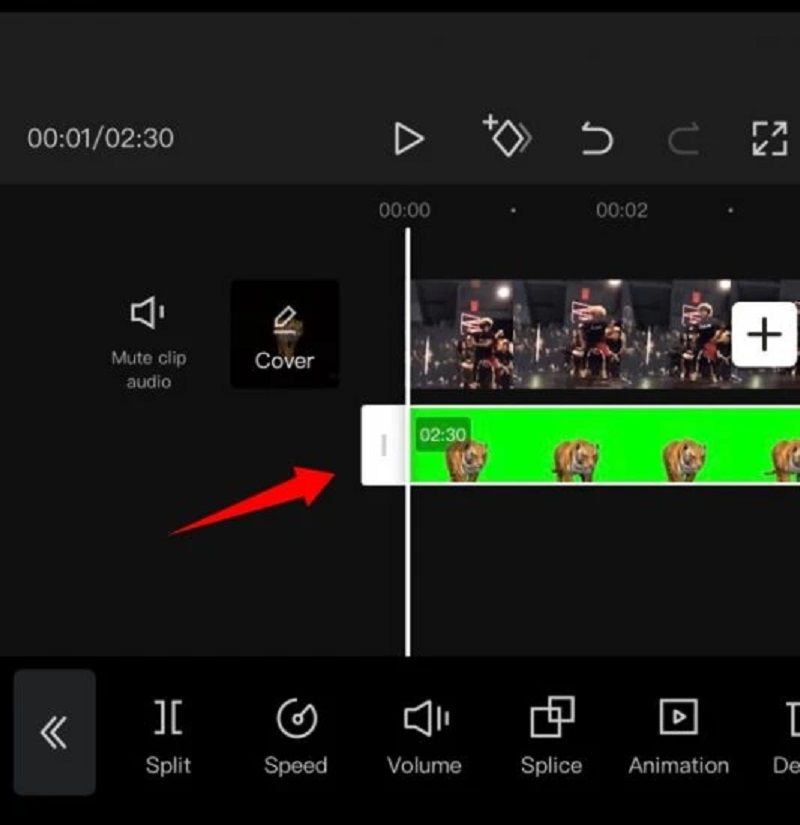 Pros:
It has a large number of features.
Cons:
It is not a full-featured video editing application.
Part 2. Best Way to Cut a Video for iPhone
Vidmore Video Converter is a robust software for editing and cutting video clips from your videos. It is compatible with the formats that are supported by your iPhone device. Suppose you need to remove undesired bits from your video footage swiftly. In that case, this very professional tool may be able to aid you in doing so effectively. Because of the software's user interface's consumer layout, it is doubtful you will encounter any issues moving through the program's interface. Both the Mac and Windows operating systems will have no problems with this multi-featured gadget when used in conjunction with them.
It supports practically all of the most famous music and video file types available on the internet. If you follow the advice given below, you should be able to begin trimming your video on your iPhone.
Step 1: Get the Video Cutter for iPhone
Please choose one of the Download icons at the bottom of the page to begin the process of installing and configuring the video cutter program on your computer. After the installation procedure is complete on your device, you will access the software.
Step 2: Add the Video Clip on the Timeline
To start, click the Add Files icon in the Timeline's left upper corner. And by clicking that button, it will begin uploading files from your Folder instantly. Additionally, you may easily contribute files by choosing the Plus button in the screen's middle interface and clicking it to upload them.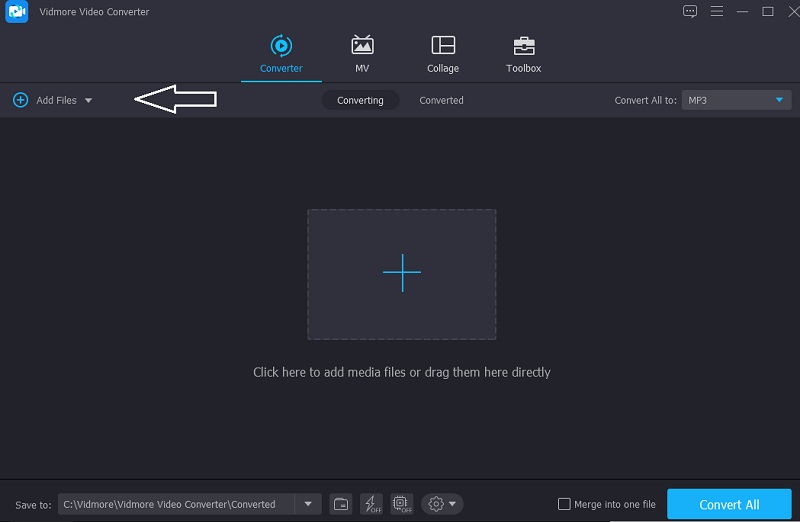 Step 3: Begin to Trim Your Video Clips
After loading the videos, you may cut them by selecting the Scissors symbol from the menu on the left. Begin by moving the left and fitting adjusters to the video's left and right corners. Additionally, you may directly input the start and stop periods. Then, click Save in the bottom right corner if you're satisfied with your update.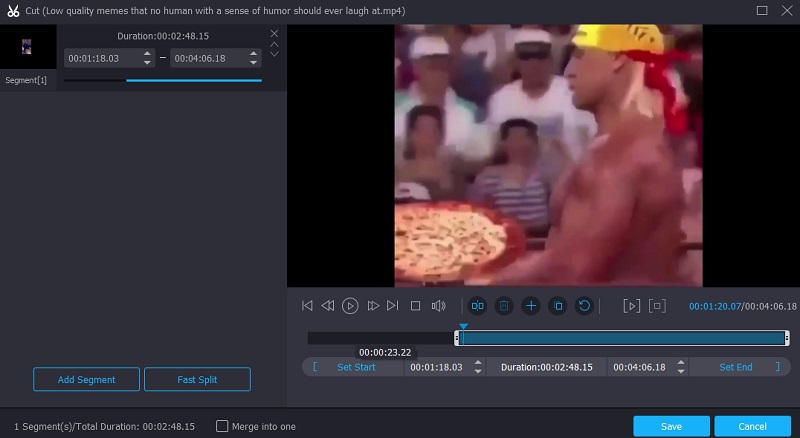 Step 4: Convert the Video and Choose a Format
Then, choose an export format suitable for your iPhone. Select Video from the drop-down option on the video's right side, check the MP4 format.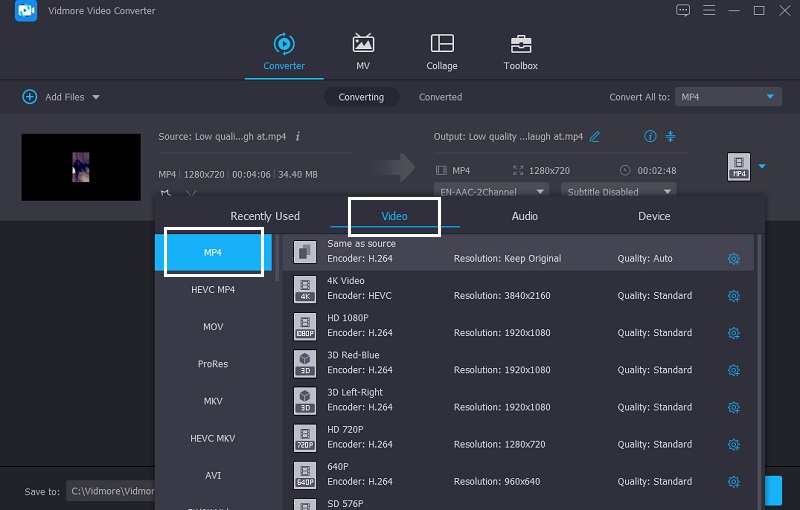 Click the Convert All icon in the bottom right of the screen to finalize all of your file's modifications once you've completed the previous steps.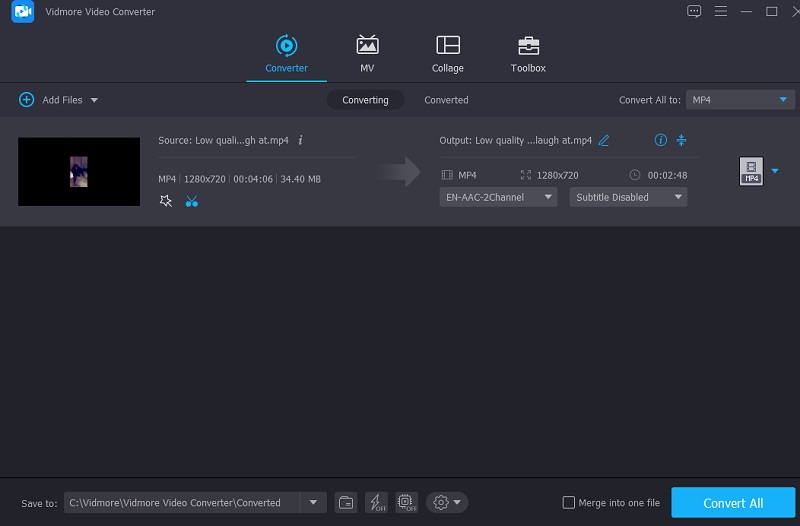 Part 3. FAQs on How to Cut a Video on iPhone
Why is iMovie unable to crop my video?
Cropping may occur due to your iMovie settings being set to Crop to Fill.
How to cut a video on KineMaster?
When you enable the video you want to crop, confident choices show on the left side of the screen. Select the video you want to clip and click the side Trash Bin button.
How to crop a video on InShot?
Go to the Trim option after adding the video to the InShot program editing project. Determine which end or starting you want to delete. To apply, tap the Check symbol.
Conclusion
See! The best iPhone video editing applications are now easily accessible. The most often recommended tools, along with their benefits and drawbacks, have been listed above in one convenient location for you to reference. Do not waste any more of your time! Check out which tool is the handiest to cut a video on an iPhone.