Utilize the Best MPG Trimmer to Cut Videos with Satisfying Results
This is a common phenomenon to edit videos, especially in filming. In the law of movie-making, it is first on the list. That is because not everything we capture is perfect, and some footage needs to be cut. On that note, you will need to enhance or polish them by cutting the unimportant scenes.
If this is the case for your MPG files, you bumped into the right page to read. Plenty of good programs are available out there. But to help you quickly decide which program to use, we compiled a list of MPG video cutters free of download and downloadable programs. Find the one that suits you best.

Part 1. Best Professional MPG Trimmer
Vidmore Video Converter is a functional program that includes flexible editing tools for splitting, cutting, trimming, cropping, and rotating videos. It provides a handful of practical ways to eliminate unwanted video parts to create an exquisite video or movie. You can upload and edit videos with no file size and number limitation. Here you can find a slider to adjust the beginning and ending parts for selection.
Another is splitting the video into separate parts, which is particularly helpful when cutting a video containing multiple music videos. If you want to cut with accuracy, you can set the duration of the starting and ending. Continue reading for a step-by-step process on using this best MPG trimmer.
Pros
Cut MPG videos by frame.
Supports 200+ video/audio formats.
Intuitive and easy-to-use interface.
Cons
Overwhelming video/audio editing tools.
Step 1. Acquire the MPG Trimer
Grab the Vidmore Video Converter by hitting the Free Download button to get started. Make sure to select the OS download link for your computer. Follow the setup wizard to install and launch the program.
Step 2. Add MPG video
Upon starting the app, you will see the main interface in which the Converter tab is displayed. Click the Plus symbol or drag and drop the video file you wish to cut with this software.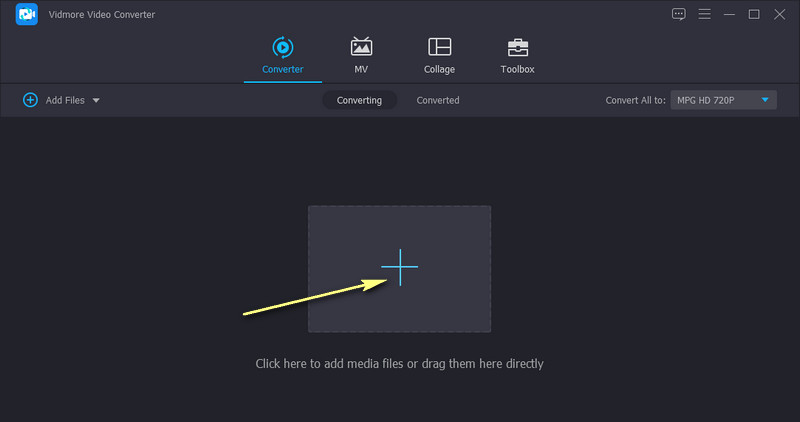 Step 3. Select video portions to cut
After that, click the Cut button on the video's thumbnail to arrive at the cutting window of the tool. Select the starting and ending portions by dragging the left and right slider. Simply hit the Save button at the bottom right corner to apply the changes.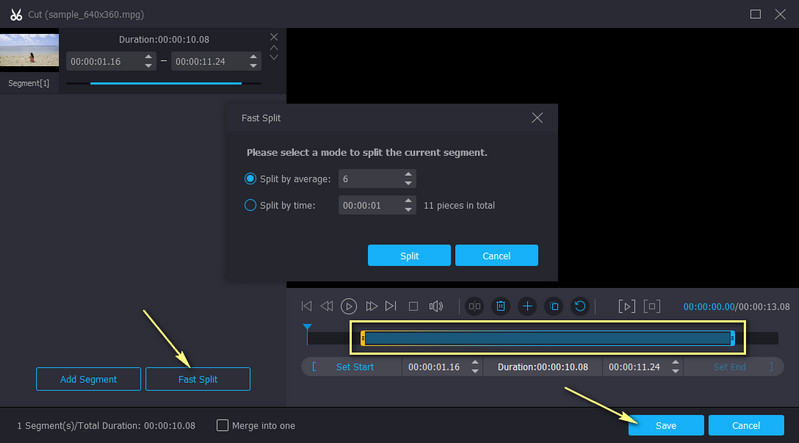 Step 4. Finalize the video
Finally, save the trimmed video. To do so, select an output format from the Profile tray. Choose a video format under the video tab, choose a video format then, hit Convert All at the bottom right corner.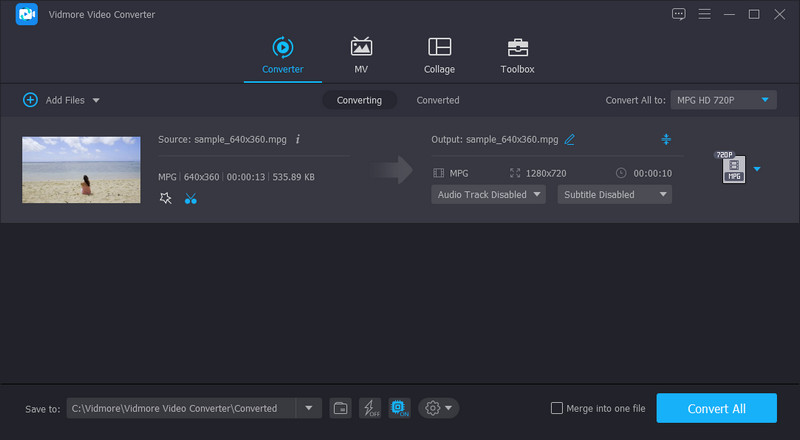 Part 2. Recommended MPG Trimmer Freeware
Suppose you are looking for freeware MPG trimmers to cut unnecessary video parts. You can refer to the tools listed below. These programs are workable on Windows and Mac for your convenience. Without further ado, check out the suggested tools.
1. VLC Media Player
The first free MPG cutter to cut unnecessary video parts is the VLC media player. Although cutting is possible with this program, it is not as intuitive as the above program and the rest of the recommended tools here. Nevertheless, it is a multi-purpose app since it can rotate, convert, and accomplish many editing tasks aside from being a media player. Henceforth, when you are looking for a media player with additional editing tools, VLC is a go-to app.
Pros
It can play almost all video/audio formats.
It provides a function for rotating videos in different angles.
It is a free program.
Cons
Not a straightforward way of cutting videos.
May crash occasionally.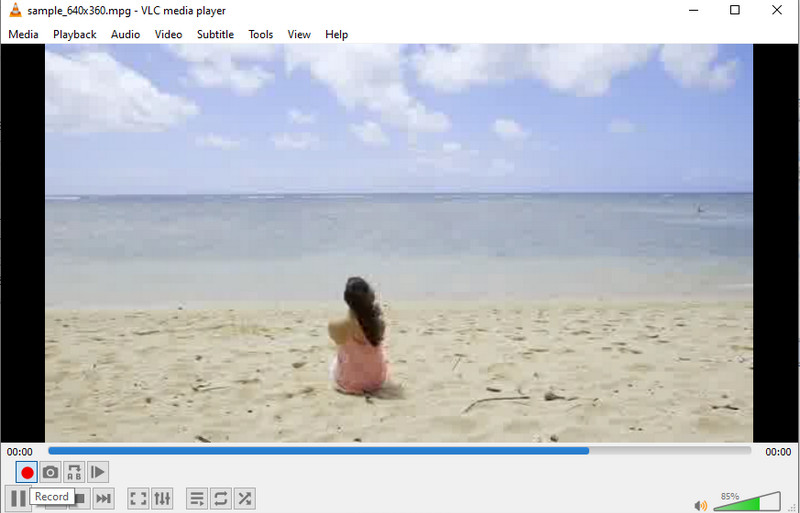 2. Pavtube
Pavtube is also an excellent alternative to a free MPG movie file trimmer. This is initially a video converter but is equipped with other helpful editing tools. That includes cutting or trimming video without any restriction to the video length. You can do a bunch more with this program. It may also come in handy to crop, merge, rotate, adjust contrast, brightness, etc. Another feature to look forward to in this program is loading IFO/ISO files. That means you can play or edit content or files from DVD.
Pros
It comes with interesting features like loading ISO/IFO files.
Merge video files into one.
Take snapshots easily.
Cons
Needs re-encoding to save the output.
Old-dated user interface.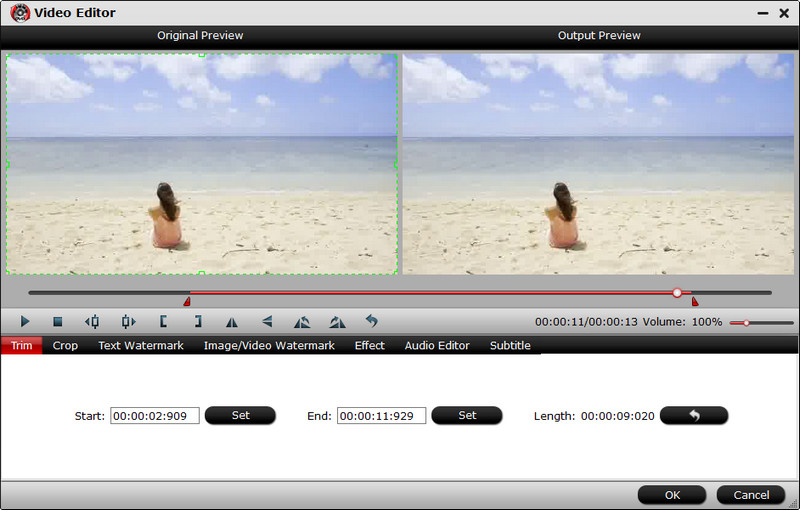 3. Gihosoft Video Editor
Yet another MPG cutter freeware you should consider using is Gihosoft Video Editor. This program is available on Windows and Mac. What makes it desirable lies in the simplicity of its interface and how practical the tool is. This enables you to set the starting and ending times for accurate cutting. Also, you can control the slider, select the part you want to keep and get rid of the unwanted parts. Overall, the tool is simple and easy to use but does not fall behind in functionality.
Pros
Trim video clips without re-encoding.
It provides support to many video formats.
Cross-platform free MPG cutter.
Cons
Limited cutting functions.
Does not provide other editing features.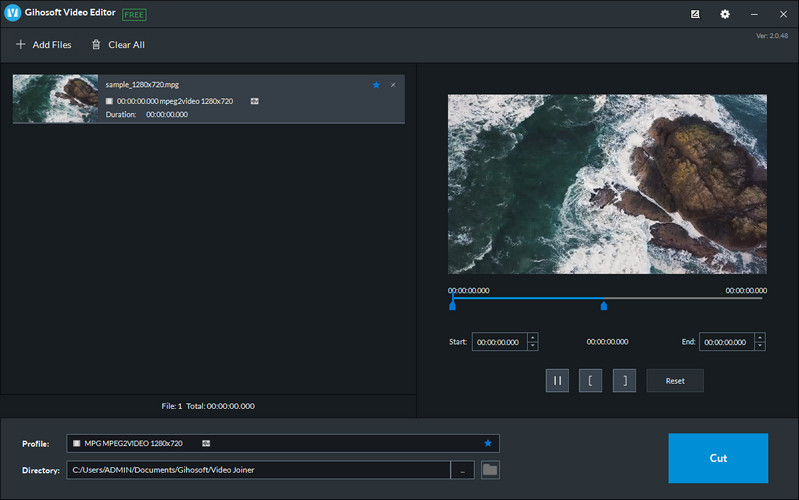 Part 3. FAQs on MPG Trimmers
How to edit an MPG file?
Editing an MPG file is not that complicated when you have the right program to utilize. You can manipulate any video with the help of the above programs. Simply choose the one that is the right fit for your needs.
Is it possible to trim MPG in Windows 10?
Yes. Windows 10 OS accepts a wide range of trimmer programs, allowing you to choose from a wide range of tools. For this, you can rely on Vidmore Video Converter.
Can VLC convert MPG to MP4?
Yes. It is a media player that supports nearly all video formats, including MPG. Also, converting MPG to MP4 is just a piece of cake though you need to learn to convert MPG to MP4 successfully.
Conclusion
Choose an appropriate MPG trimmer that perfectly suits your preferences. What is so good about these programs is that they are compatible with Windows and Mac. Also, some of them are usable for different purposes. When it comes to editing and cutting functions that will meet and sustain your need, Vidmore Video Converter is the obvious answer.