How to Flip a Video 180 Degrees in Premiere Pro?
Are you one of those users who are having a hard time in navigating an Adobe Premiere Pro? Well be at ease because we got your back! In this post we are going to tackle different ways on how to flip a video in Premiere together with the simple steps provided below that you can follow.

Part 1. 3 Ways to Flip a Video in Adobe Premiere Pro
Adobe Premiere Pro is one of the most well-known applications that is being used by most people in the editing world today. Sometimes they are using this application to put filters, effects, rotate, and even flip their videos. So if you are having a problem with your video and you want to change its location, you can count on this software. You can flip it in with the use of its features. But did you know that there is more than one way on how to flip a video Premiere? Actually, there are three convenient ways to flip your file through the use of this application. Take a look at the following approach on how to successfully flip your clips.
1. If You Want to Just Simply Flip Your Video
The steps below are the basic approach on how to flip your video in Premiere Pro, if you just want to simply flip it, you can follow the steps below.
Step 1: Click the File tab and then on the lower options that will appear, click Import to add the video you want to flip. After that, drag the video on Timeline.
Step 2: On the Timeline, simply select the video that you want to transform.
Step 3: After selecting the target video, click the Effects control and look for the Transform tab that will pop up.
Step 4: To successfully flip your videos, select whether Horizontal flip or Vertical flip and then drag it down to your clip. Once it is applied, your footage will come out as what flip options you have selected.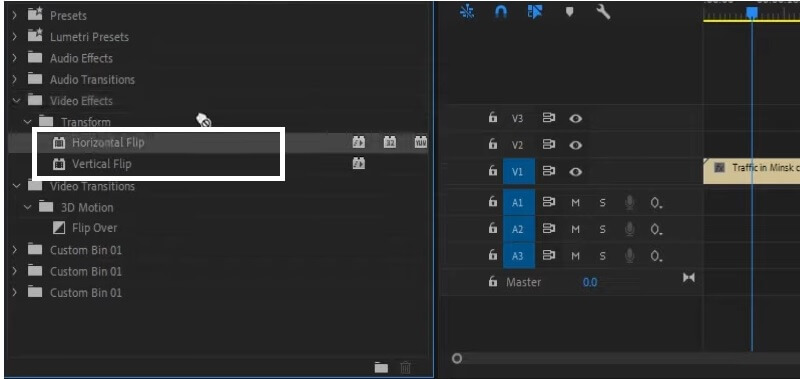 2. If You Want to Take Control of Your Clips
If you want to take control of your clips on how you want them to be flipped, then the below steps are for you. Just simply follow the said information below.
Step 1: Import the target video that you want to flip and then drag it down to the interface of Premiere Pro.
Step 2: After importing your selected videos, select the clip on the Timeline of those clips that you want to flip.
Step 3: When you are done selecting your target clip, tick the Effects tab and then look for the Distort panel and then choose Transform. After that, drag it down to the chosen video.
Step 4: Select Effect Controls, and on the lower option, select the Transform and remove the Checked mark on the Uniform Scale box. Then if you want to flip the clip vertically, change the Scale Width to -100 and if you want to flip it horizontally, change the Scale Height to -100 also. And that's it!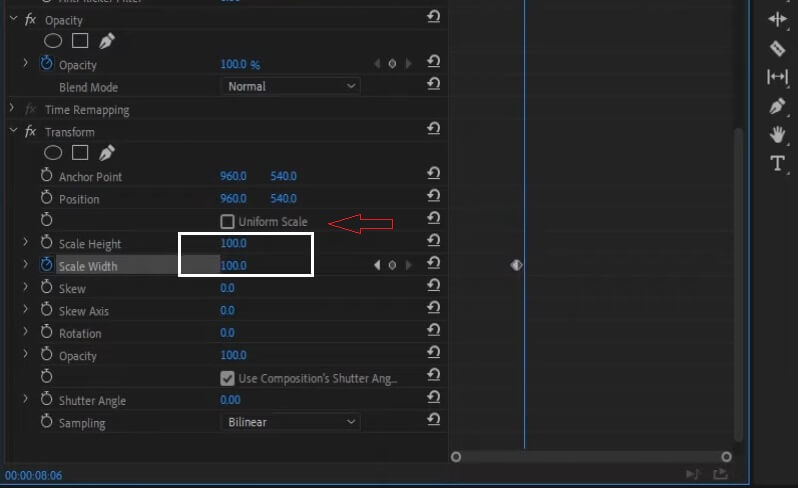 3. If You Want to Flip Only a Portion
This approach is for those who want to flip a certain part of the video without affecting the whole video. So if you also want to do that on your clip, here are the steps below.
Step 1: Click the C key to select the Razor tool and then choose the part of the video clip the start and endpoint of the flip effect.
Step 2: After that, select Horizontal or Vertical Flip on the Transform tab.
Step 3: Once you have chosen from the flipping options, drag it to the portion of the Timeline that you have chosen to flip.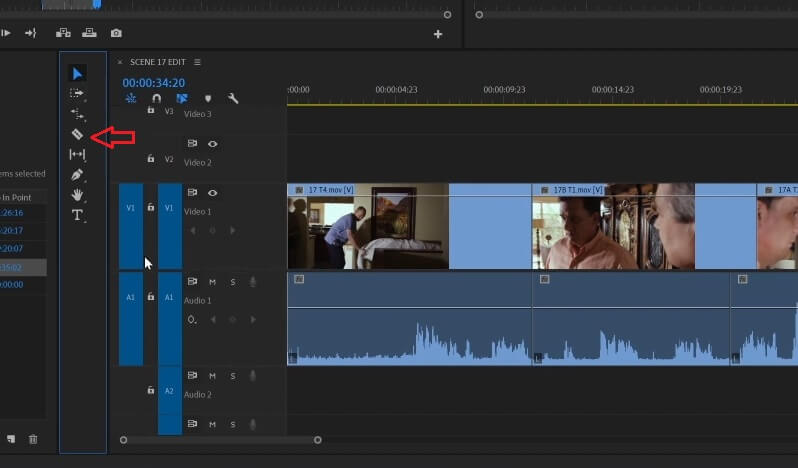 Part 2. Alternative Ways to Flip Videos
In this post, we will discuss all the alternative tools which offer a free trial. that will help you to instantly flip your videos. Without further ado, here are the applications below for you to flip your files.
1. Vidmore Video Converter
First on the list of these alternatives is Vidmore Video Converter. It is a multi-purpose software that is being used by most people who want to edit their videos without any technicalities. You can download this program for free whether on Windows or Mac. You can flip a video through this app even if it has a big file size. So you can flip your files as many and as lengthy as you want. Aside from that, what makes it more convenient is its cropping tools. Because you can take into account the aspect ratio and even the focus of your video. Therefore, how to flip a video with the use of this convenient alternative tool? Take a look at the instructions below.
Step 1: Acquire the Application
As a starter, download the tool with the use of the buttons provided below. And after that install and launch it on your computer.
Step 2: Add Your Video File
Once the application was launched, begin adding your target video by ticking the Add Files or the Plus sign at the center of the tool's interface.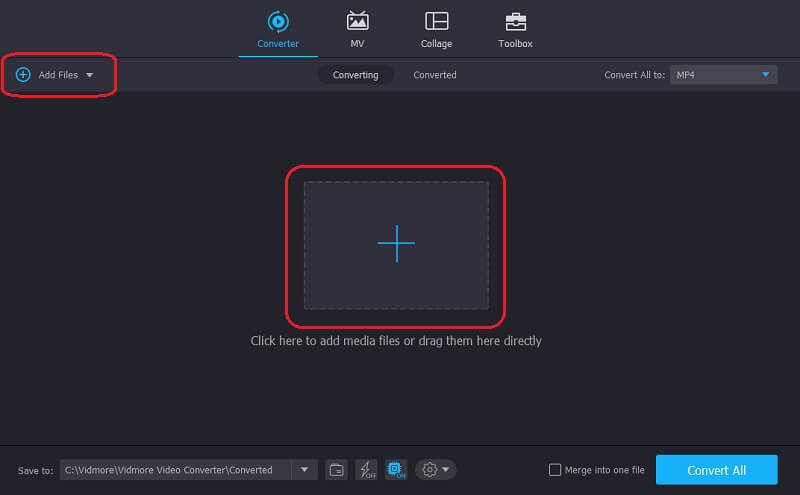 Step 3: Flip Your Video File
Click the Edit icon of the tool located at the lower left side of the video. And from the flip options below, click the action that you want to be done and then click OK.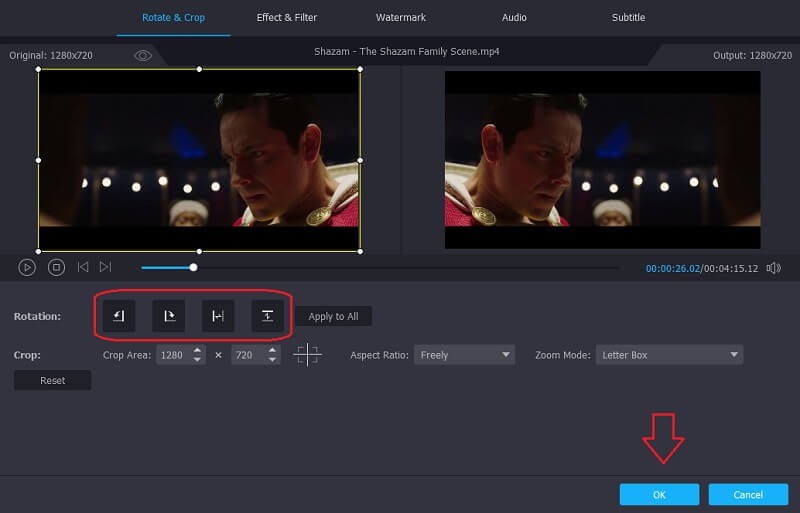 Step 4: Save the Flipped Video
After applying all the changes, you can now convert your flipped video by ticking the Convert All tab. No need to waste a lifetime waiting for it to be converted because it will just take a few moments. And that's all!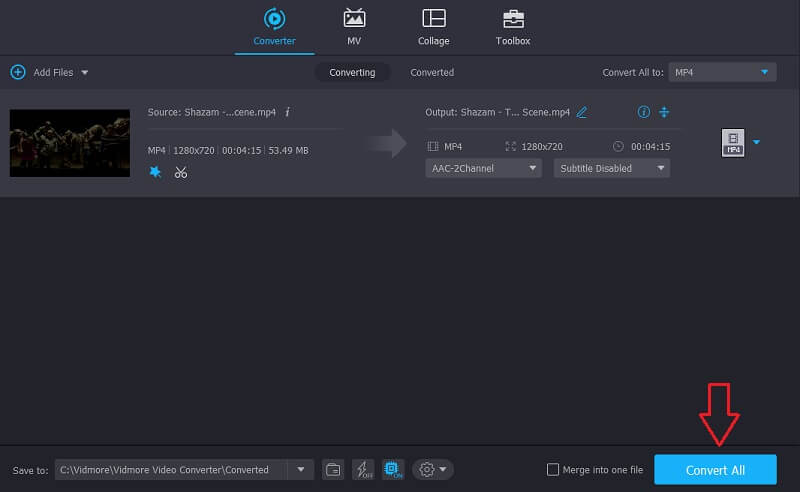 2. Clideo
This alternative tool is a web-based application that works for Mac, Windows, and mobile devices. It allows you to flip your videos even without downloading a single software. Another good thing about this tool is its simple features and easy to use features that also make it beginner-friendly not to have a hard time navigating it. To better guide you on how to flip your videos using this online tool, here are the steps below.
Step 1: Choose the video that you want to flip and then wait for it to be uploaded.
Step 2: After it was uploaded, click the button below the video that will make you choose whether you want to flip it vertically or horizontally.
Step 3: When you are done flipping your videos, convert them and then click the Export button.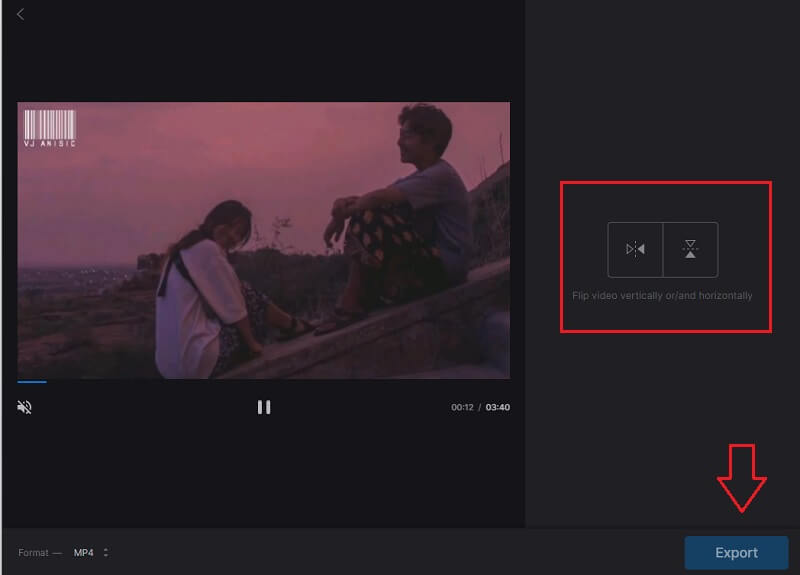 Part 3. FAQ on How to Flip a Video in Premiere
How to flip my video side to side using Premiere?
Use the Mirror Effect then go to Video Effects. Under the Video Effects, choose Distort and then click Mirror. After that, drag down the effect on your file and adjust the Reflection Centre that you can see in the Effects Control panel. This will make the mirroring effect of your video.
Can I flip a lengthy video in Vidmore?
Sure you can flip or edit a video in Vidmore because it doesn't have restrictions when it comes to file size.
Can I flip multiple videos in Clideo?
Clideo only flips a file one at a time. After you export the previous file, you can add the new one.
Conclusion
Now you will never have to wish to flip your footage because this post has gathered all the convenient ways on how to flip a video in Premiere Pro. On the other hand, if you want to flip your videos without spending anything, you can try our free alternative tools above.