Top 7 Best Video Rotator and Flipper Programs Suitable for Desktops and Mobiles
There are various reasons why flipping video is of great value. Might be you recorded videos in the wrong orientation. Also, you may want to display cool video clips on your social media accounts by applying symmetric or mirroring effects. In which case, you can flip videos to achieve your goal of getting the right video direction and attracting likes on social networking sites by posting mirrored videos.
What's so good about the internet is that it is an ocean of information. Through it, you can search for flip video software to download and adjust the orientation of your clips. However, picking the right tool can be a bit tedious since there are a bunch of candidates to choose from. To help you easily decide, we've compiled the best and free software to flip videos with less effort.

Part 1. Best Software to Mirror/Flip Videos on Desktop for Free
1. Vidmore Video Converter
If you are looking for a professional program with comprehensive functions, Vidmore Video Converter is the right fit. It empowers users to flip videos in just a click. In a matter of seconds, you can turn a video upside down or backward as you like. Besides, it is also equipped with rotating capability. Whatever angle you choose to rotate the videos, the tool can work it out for you. Without a doubt, Vidmore Video Converter is indeed a worthy flip video editing software to satisfy every user's requirements.
Pros
1. Preview video during editing.
2. Powerful editing like cropping, trimming, filter, text, etc.
3. Can rotate or flip multiple videos at the same time.
Cons
1. Free trial comes with limited features.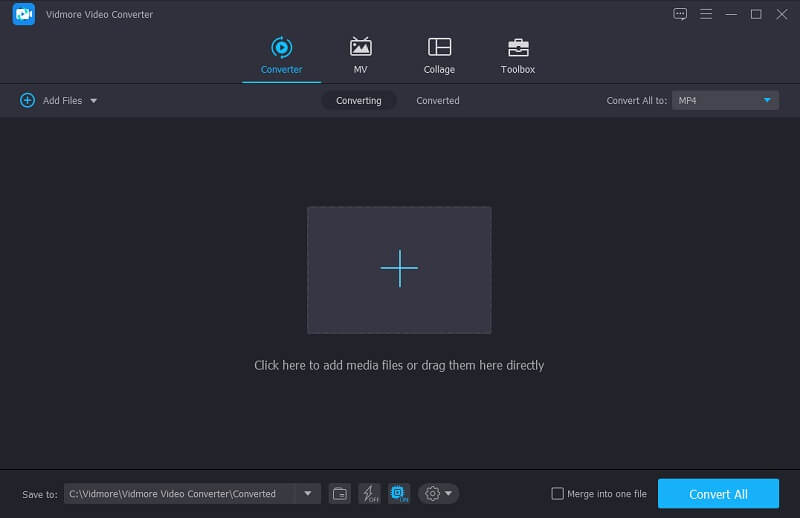 2. VLC
VLC Media Player is a well-known media player supporting both Mac and Windows PC. This lets you stream and play videos from your local drive and even from online sources. Besides those that are mentioned, this is also a helpful app to flip video sideways. You can either flip videos horizontally or vertically with ease. On top of that, it comes with a transpose feature that enables you to rotate and flip videos at once. That makes it fit for the title of best flip and rotate video software.
Pros
1. Can rotate and flip videos simultaneously.
2. Rotate video by a certain angle.
3. Accepts a wide array of video formats.
Cons
1. Tends to lag when playing 1080p files.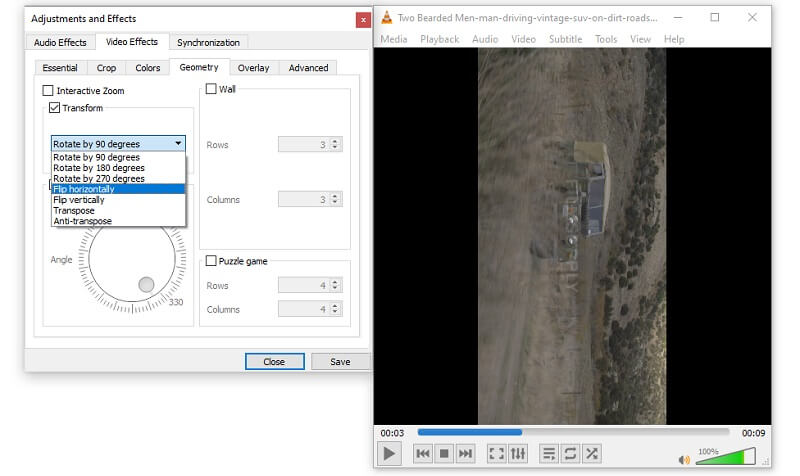 3. iMovie
iMovie is another great application that can help you flip and even rotate videos without any complicated setup. With it, you may rotate videos 90 and 180 degrees either clockwise or counterclockwise. We can say that the program has a user-friendly interface since its interface is simple and easy to navigate. Some of its notable features include green-screen-effects which allow you to drag a background of your choice for the video in the post-production stage.
Pros
1. Available on Mac, iPhone, and iPad.
2. Offers basic features like adding a music background and special effects.
3. Flip, rotate or add effects to media content without losing the quality.
Cons
1. Only works for Apple devices.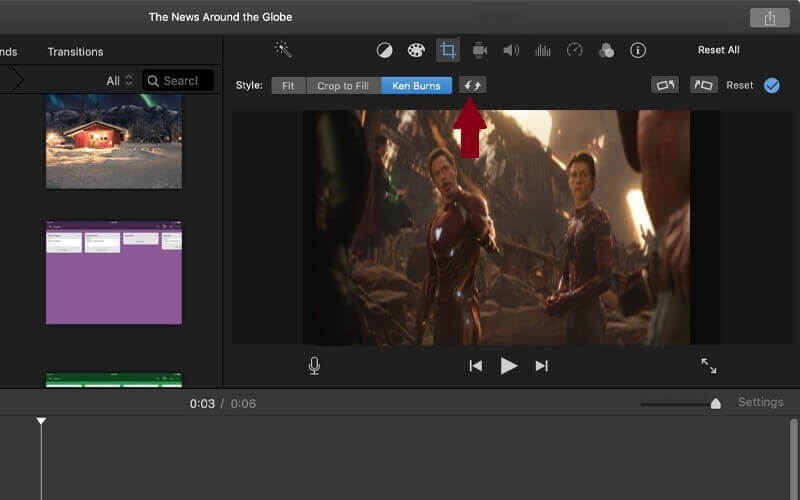 Part 2. Best Apps to Flip/Mirror Videos on Android & iOS
1. Flip Video, Video Cutter
You can also flip videos using mobile programs you can download on your Android device. One of the most desirable ways to get this job done is Flip Video, Video Cutter developed by CodeEdifice. Aside from the capability to turn videos backward and upside down, this tool can also trim video which is useful when trying to shorten the length of the video.
Pros
1. Preview the flipped video.
2. Share videos on social networking sites.
3. Can mute audio from video.
Cons
1. Contains ads.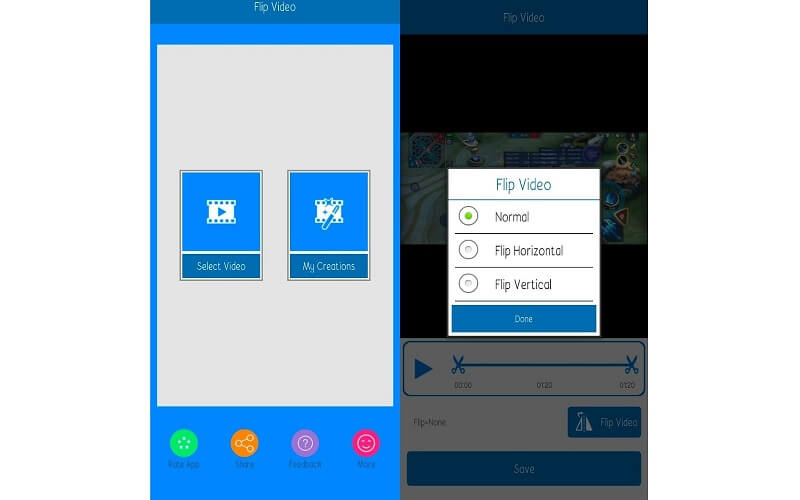 2. RFV
RFV is a mobile app that supports both iOS and Android devices. With it, you can flip the video to your desired direction as well as rotate the video vertically and horizontally. The best part is, you don't need to worry about freeing up your phone storage since it only requires a little memory space.
Pros
1. Can be used on iPhone and Android phones.
2. Enables switching to dark mode interface.
3. No popup ads.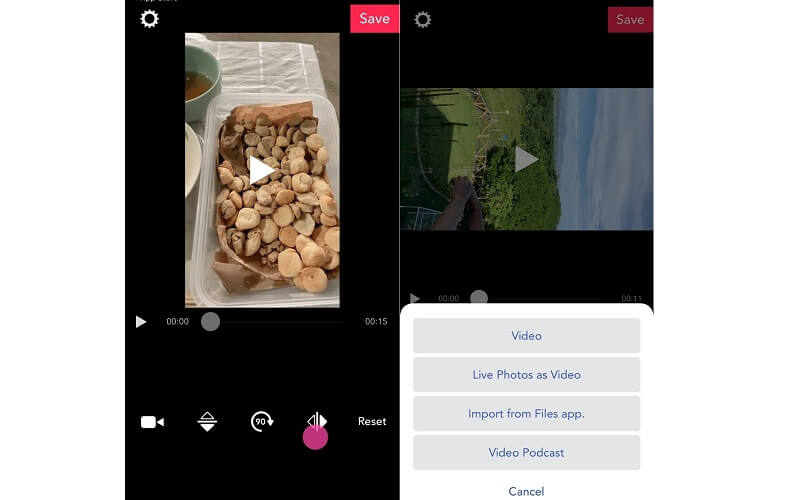 Cons
1. Cannot save or export videos.
3. Video Mirror Effect Editor - Mirror Magic
From the title itself, Mirror Photo Video Maker enables you to apply mirror video effects to showcase cool videos to your friends on your social media accounts. Whether left and right or top and bottom mirror, you can achieve a mirror reflection of the video using this program.
Pros
1. Can achieve half video mirroring.
2. 3D mirror effects.
3. Ad-free interface.
Cons
1. Only available on Android devices.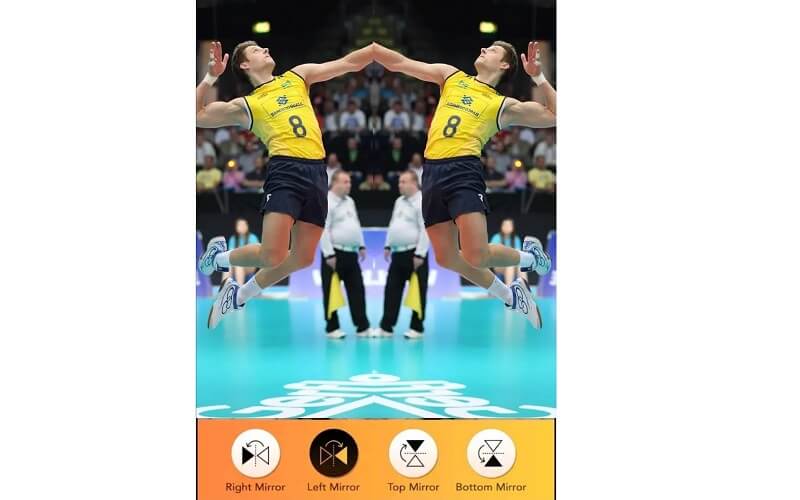 4. Video rotate + flip
Video rotate + flip is also a good application that can help you change how your videos are viewed. You can either flip the videos horizontally or vertically. Having said that, it is as good as flip video camera software since it can flip videos from your gallery directly. Also, the tool does not add watermarks after exporting the video.
Pros
1. Edit video without time restriction.
2. Can import video from the Files app.
3. Save videos to camera roll.
Cons
1. Frequent appearance of ads.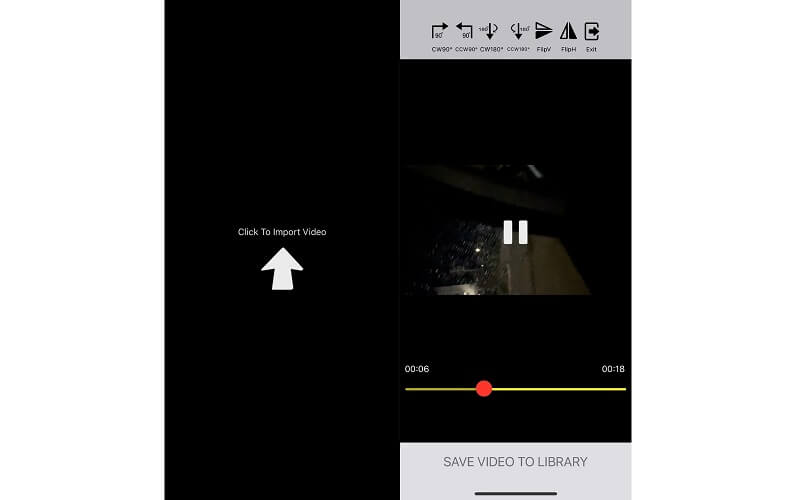 Part 3. Efficient Method to Mirror a Video
If you are not sure where to begin, you may start with flip video software for the PC mentioned above. Vidmore Video Converter is a great program to help in both flipping and rotating videos. With it, you have the freedom to rotate the video to any degree. Furthermore, you can flip the video left and right or top and bottom that will bring about transformation to your video. Aside from that, it also comes with a lot of innovative features where you can convert, edit, and enhance videos. On that note, here's how you can flip videos using this impressive software.
Step 1. Install the Flipping Video Software
Primarily, download and install Vidmore Video Converter flipping app on your computer. Launch the tool and you will see the working interface of the software.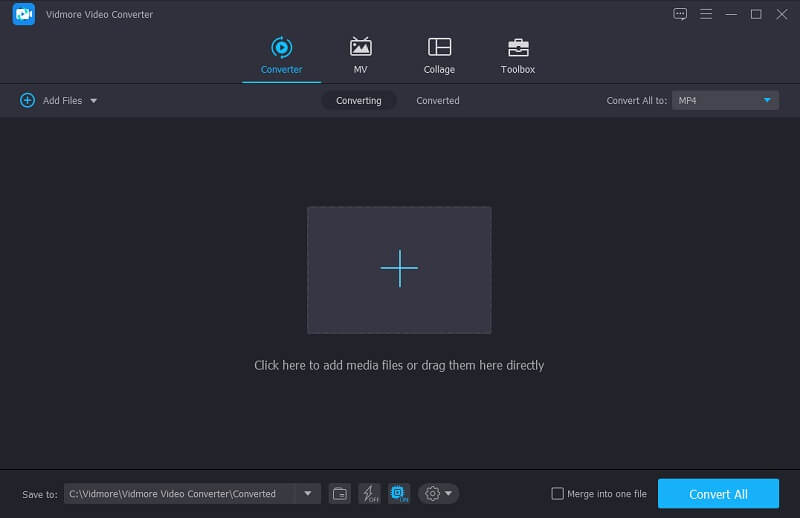 Step 2. Load a video file
On the main interface, click the Plus sign to open a video folder and select the clip that you need to flip. Optionally, you can load another video file or a folder of videos by clicking the Add Files drop-down button.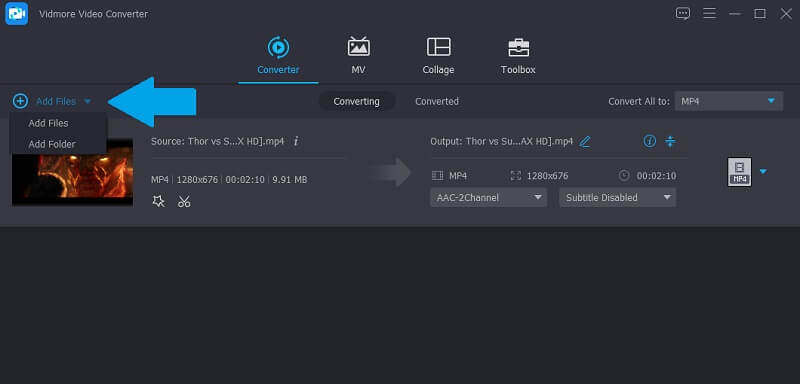 Step 3. Edit and flip videos
After that, click the Edit button attached to the video. From the editing interface, click either the Flip Horizontally or Flip Vertically button to adjust the video orientation. Then hit the OK button for changes to take effect.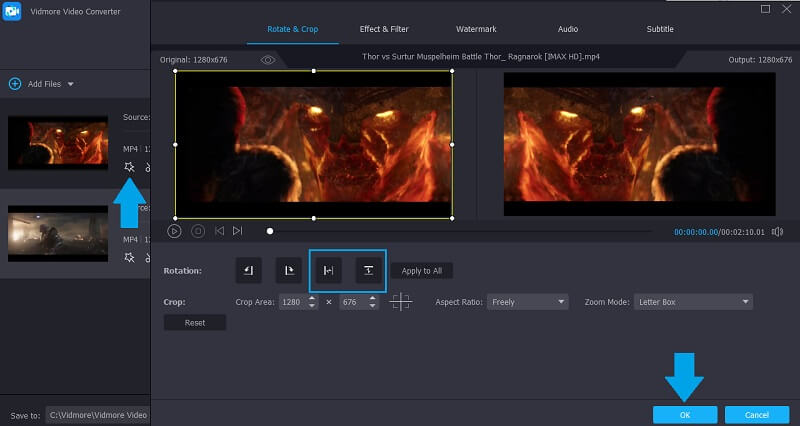 Step 4. Export the flipped video
When you are done, you can choose whatever format you like for your video. Simply click the Profile menu and select an output format. Finally, click the Convert All button at the bottom of the interface. After following all the above steps, you may take a look at the video from the Converted folder that will open up.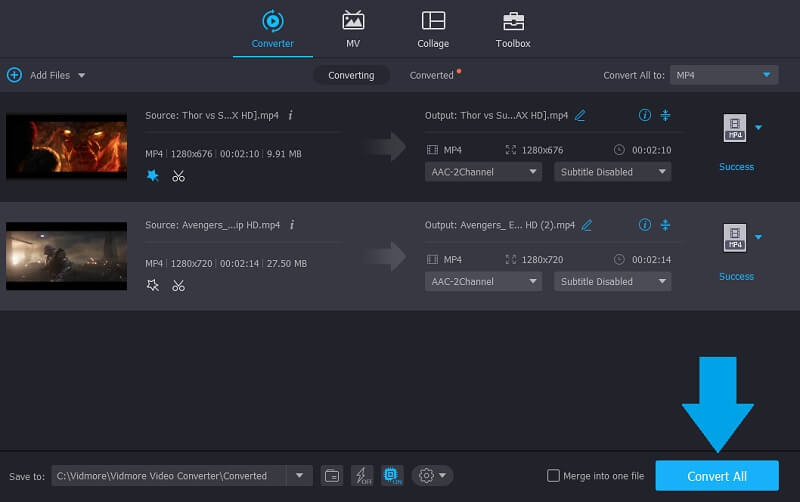 Part 4. FAQs of Rotating and Flipping Videos
What app can I use to flip a video?
There are a lot of programs that can help you accomplish it. The thing you need to consider is on what device you will perform this task. Introduced in this post are apps that you can use to flip video clips on your mobile and desktop PC. Just choose which method matches your preference.
Is there an app that offers video flipping and rotating functions?
Yes, there is. As mentioned, VLC comes with a transpose function that will enable you to access both functions at the same time. Another is Vidmore Video Converter that allows you to rotate videos sideways and flip videos horizontally or vertically.
Can I flip videos without using third-party programs?
Yes. For Windows PC users, you can easily flip videos using the Video Editor app built-in on Windows 10. Mac users, however, can take advantage of QuickTime Player to flip and rotate a clip.
Conclusion
All the above-listed flip video apps in this content can help you achieve the right orientation for your video. If you want to carry out this task at your fingertips and for personal purposes, you should go with mobile apps. On the other hand, desktop programs are more reasonable if you need to access various features for editing videos besides the flipping and rotating capabilities.