Learn on How to Make Your Own Action Movie
When it comes to the film industry, action movies are among the best genres that people seem to enjoy. A great example of some popular action movies that gained the highest rating from Rotten Tomatoes are Black Panther (2018), Avengers: Endgame (2019), and Mission: Impossible - Fallout (2018). These mentioned movies help break careers for many actors, achieve awards, and be talked about by many people in the online world. It is indeed fascinating seeing great action films. However, all the success does not come naturally. Making a decent film is a difficult challenge, and any great director retains concentration in the process. There is a lot of effort that is needed and exerted through making such films. Besides, action films are also costly, complicated, and challenging to produce, but that does not mean you can't create your own. With this article's help, we will make it possible for you to make your own action movie.

Part 1. How to Make Your Own Action Movie with Action Movie Creator
There are three phases in the film production process: pre-production, production, and post-production. In a nutshell, pre-production is the process of preparing for the shoot. Production is where raw elements are captured and processed where the photos, music, and other recorded film effects are edited in post-production.
1. Pre-production: Preparation for The Film
Script Writing

. Any film begins with the script. You can create a script using a pen and paper or start writing using your computer's Microsoft word. In writing your storyline, make sure that you came up with an original script to avoid plagiarism from someone else's work.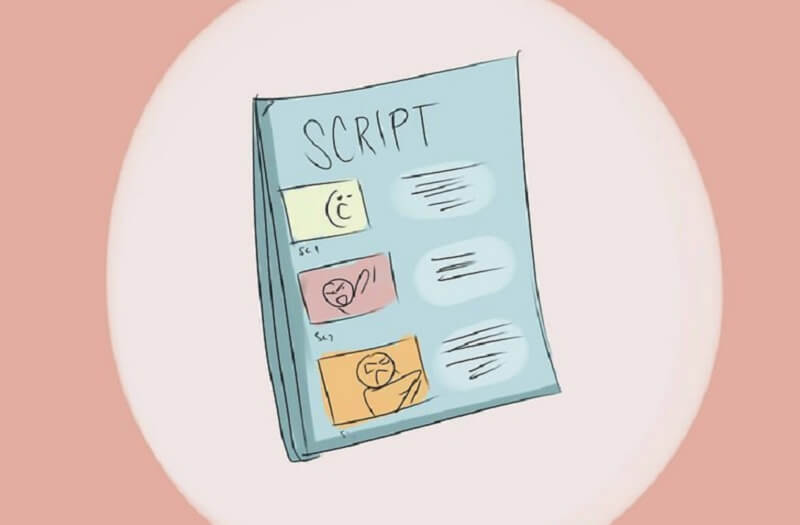 Creation of the Characters

. Characters are important in movie making because they are the ones who provide depth and personality in the story. The characters must be unique and distinct from one another. Come up with a great protagonist and figure out whether it is a guy or a girl. Do the same with the antagonist, and how evil will the antagonist be? You can add up minor roles that the other actors can play. Upon creating characters, make sure that they are as realistic and three-dimensional as possible. Any good antagonist or protagonist would never do something without reason.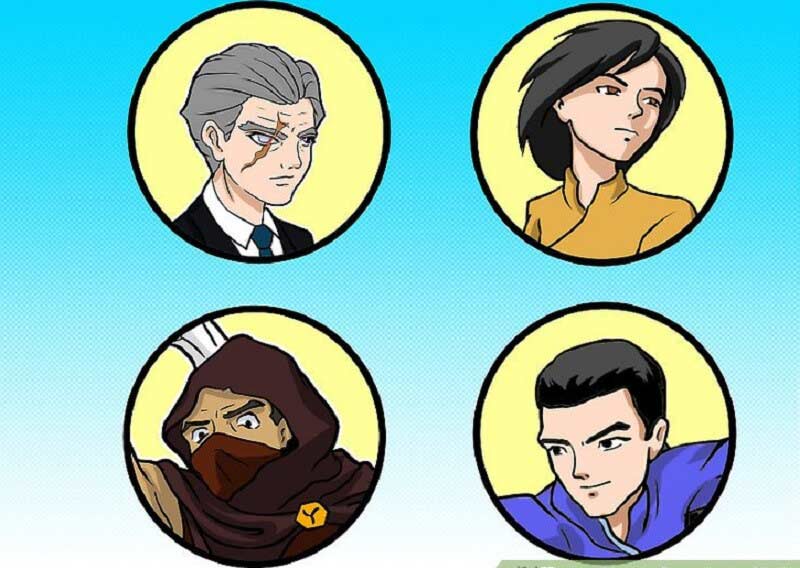 Recruit a Worthy Cast and Crew

. Find the right cast to play the characters and crew to help you throughout the film. The casts don't need to have good acting skills, and they could be your friends. You can ask your friends who are willing to work with you, whether as a crew or as a cast in the movie.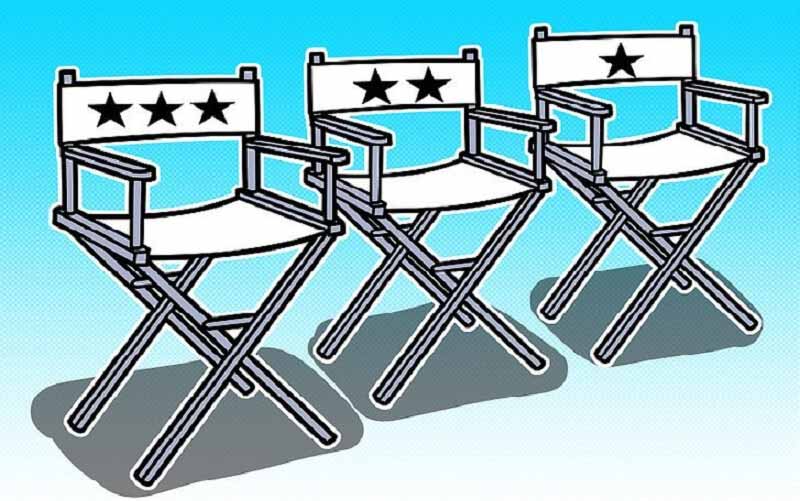 Prepare the Equipment Needed

. A film needs a lot of equipment, such as cameras, microphones, lighting, and special effects. Before you begin filming, double-check that you have everything you'll need.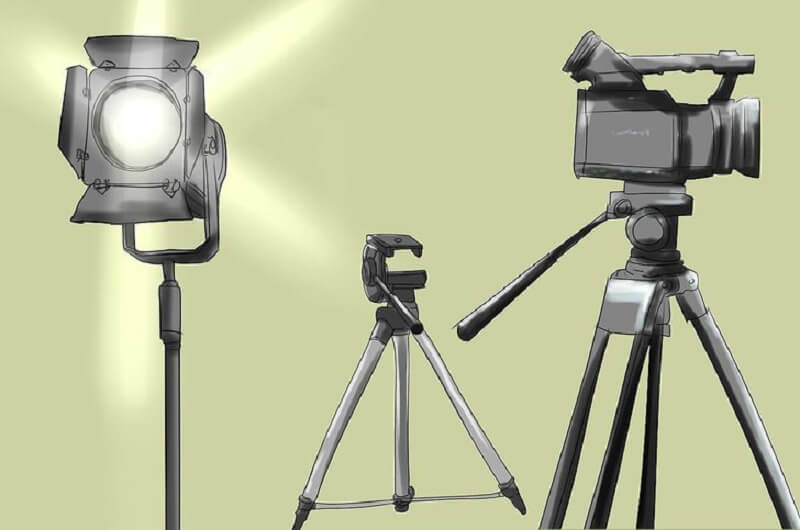 Look for a Perfect Location

. Action movies are recognized for their visually stunning landscapes and settings, which can be challenging for an aspiring filmmaker. Locate a suitable location for shooting your action film, such as a park, a field, or a place where you can acquire a lot of space.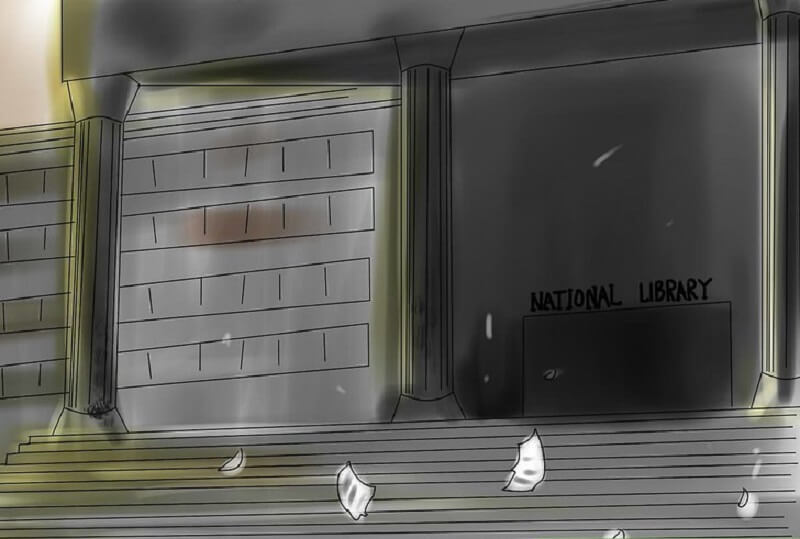 2. Production:
Movie Filming

. Gather your crews together. Make sure that all the teams are consistent and available every day of the shoot. You can all work together so that the filming of the movie will not consume plenty of work.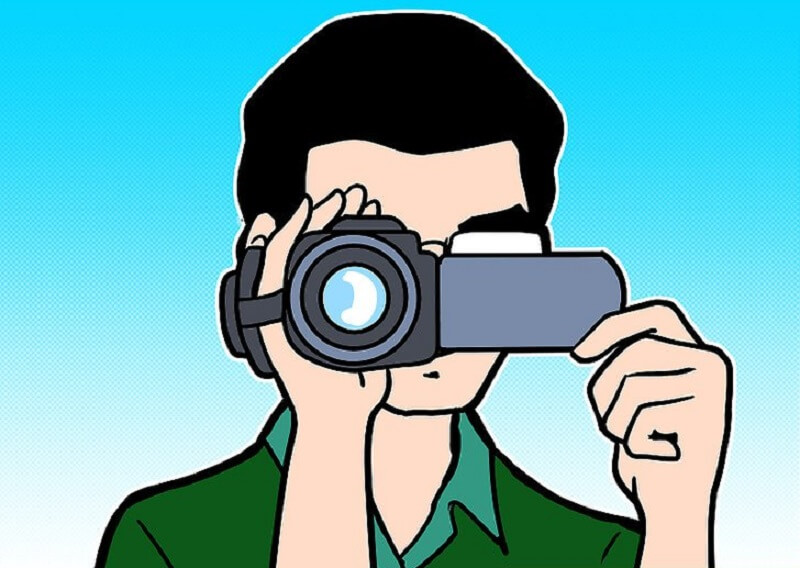 Shot-list for each scene

. Create a shot-list before you start shooting. Any angle you need to catch each day you're shooting is on the list. This allows you to work more efficiently to ensure that all relevant details are captured for the final film. To make it, simply sketch out the scene in the style of a simple comic book. And if it's only with stick figures, still display any image you need to capture.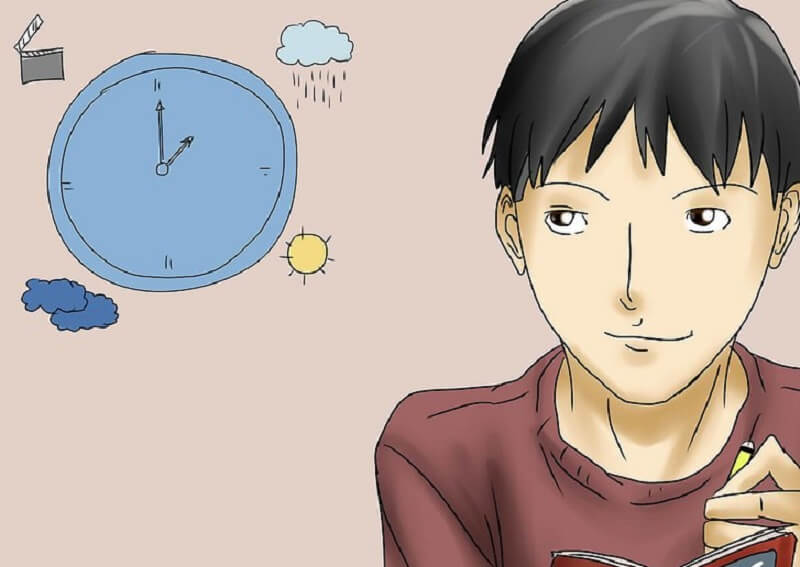 3. Post-production:
Film Editing

. Now that you have finished filming your movie, it's time to edit it and make it cool using editing software and add some special effects and sound. In editing your action movie, you don't need to look for a professional editor and editing software just to get the editing done. You can get it done by yourself with the help of a simple editing tool like Vidmore Video Converter. This tool is not just a video converter but can also be used as a video editor. Vidmore Video Converter has a built-in lightweight video editing feature. It has an intuitive interface that can satisfy all of your video editing needs so you are able to make your own action movie. Find out below how you can use the editing feature of the tool.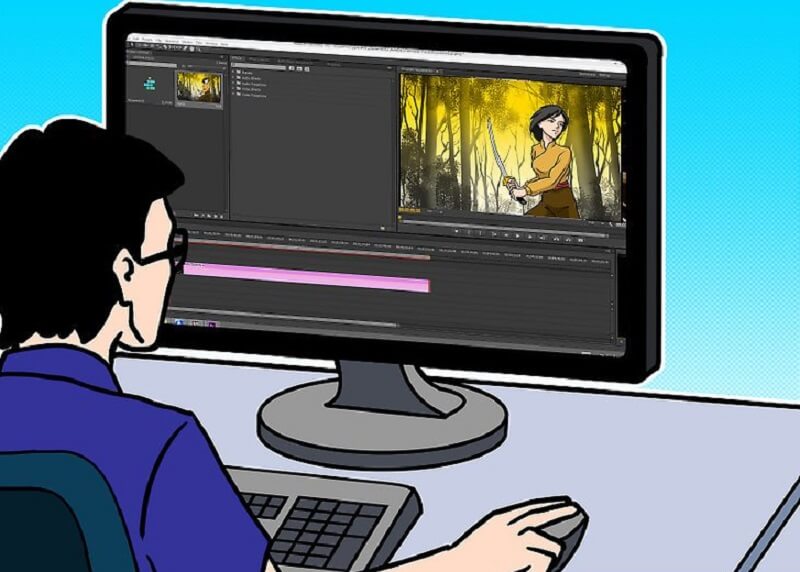 Step 1: Install the Tool
First, click on the download button provided below to save the installer to your computer. Once done, install the software, which will take only a few seconds, and then launch it.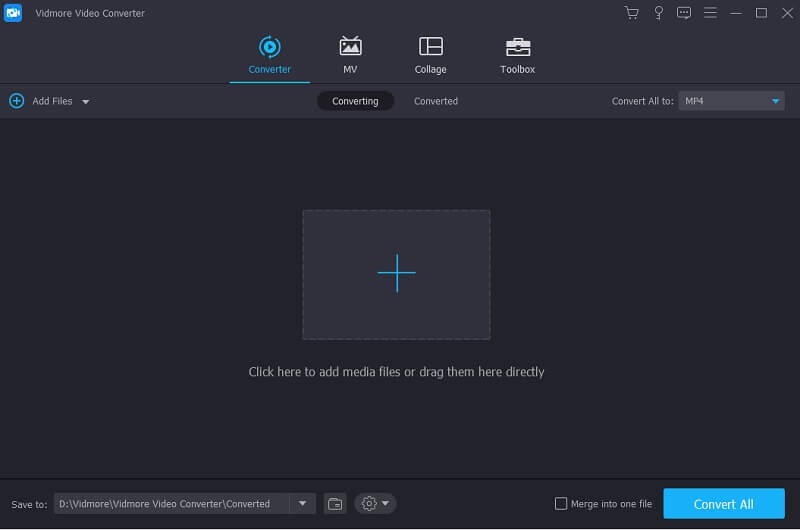 Step 2: Import the Raw Videos
Now, look at the top menu of the tool's interface and go to the MV section with a TV icon. From here, start importing your raw videos by clicking on the Add button located at the lower-right corner of the interface. Locate all the video files needed and hit on Open afterward.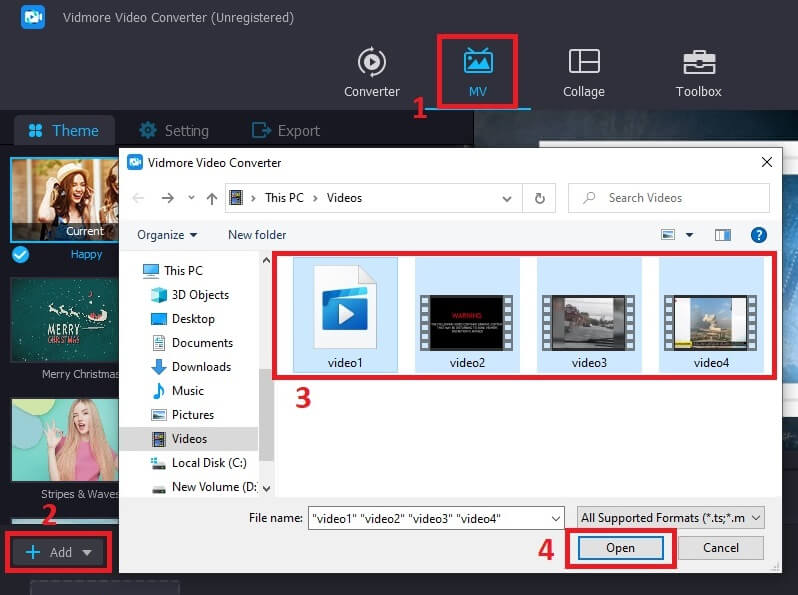 Step 3: Start Editing and Make Your Own Action Movie
Once all the videos are imported, start editing your action movie. The tool will provide you plenty of options of themes on the Theme section that you can use. You can also navigate to the other editing panels to add effects, trim, arrange the videos' position, delete unwanted videos, and even improve the video quality.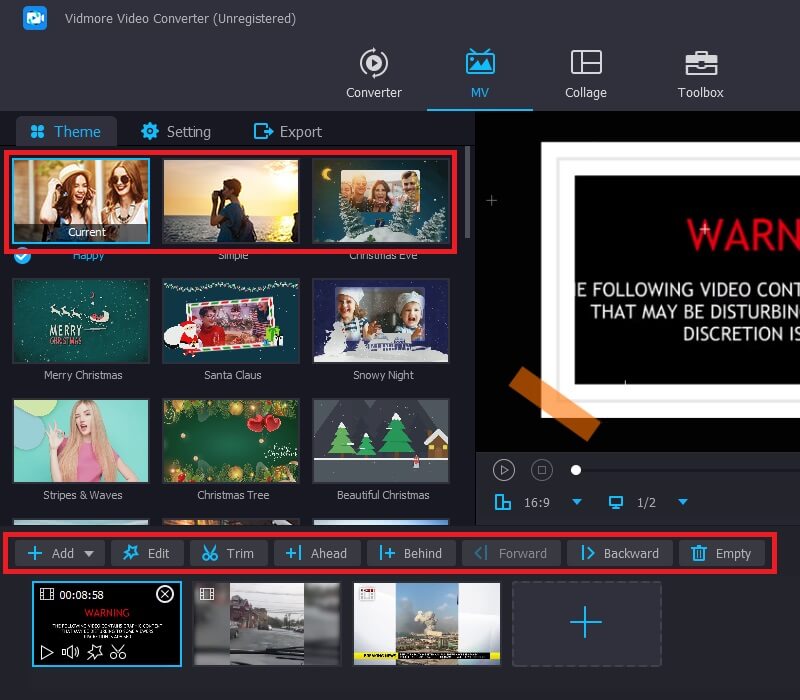 Step 4: Export and Play the Action Movie
Finally, go to the Export tab. Here, you can customize your movie's name, video format, resolution, and even output quality. You can likewise pick a specific destination folder for exporting your movie so you can easily access it. Besides, make sure to turn on GPU Acceleration by ticking a check on the box beside it. Once all done configuring, start exporting the movie by hitting on the Start Export button. The movie destination folder will appear after the video is successfully exported and play the action movie.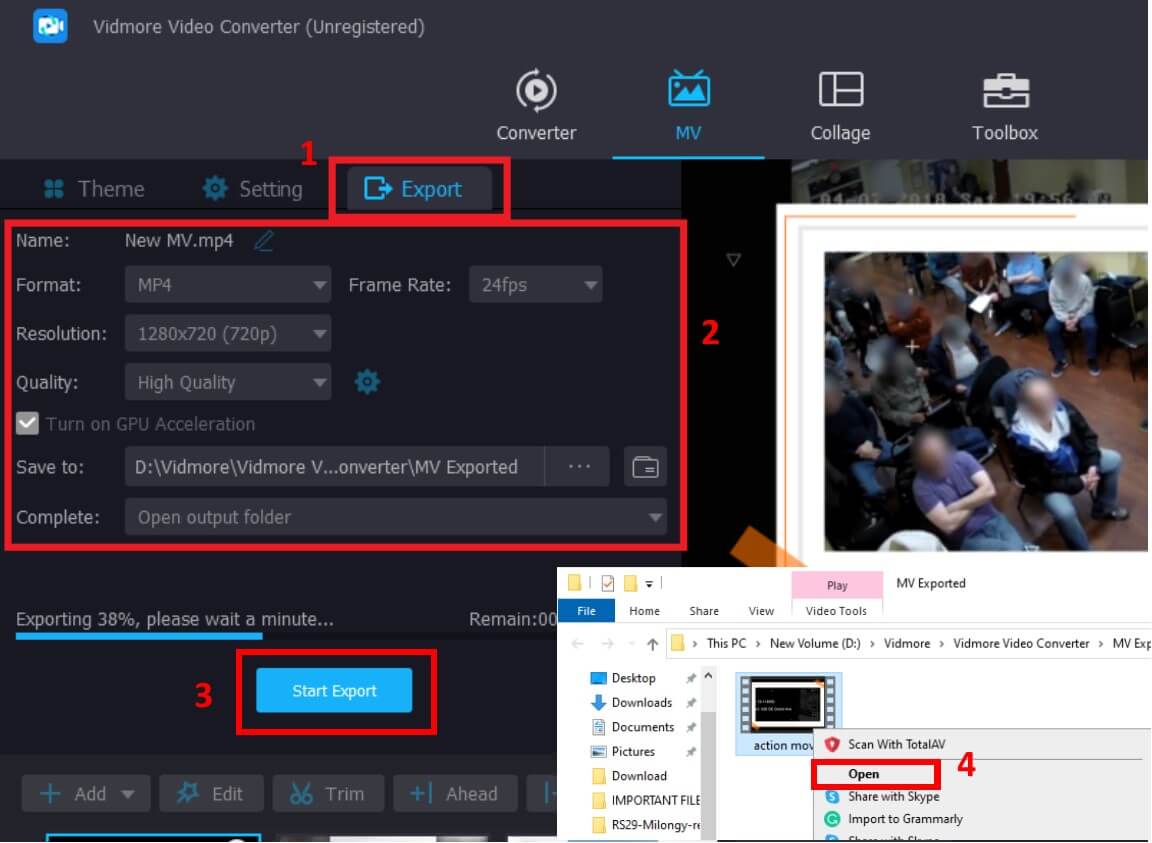 Present Your Action Movie

. Now that you've completed your film, you can show it off at school talent shows or to your friends and family!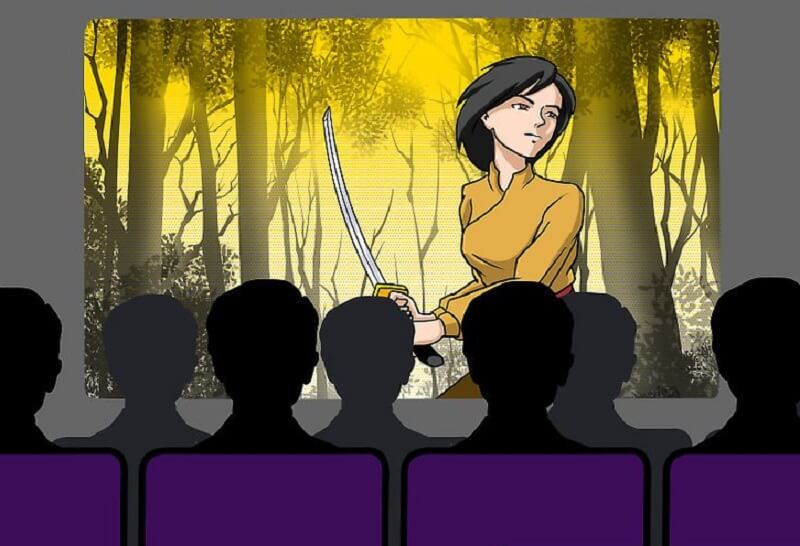 Part 2. FAQs of Making Your Own Action Movies
1. How to write and come up with a good action movie?
If you want to write for a commercial film, you can research what types of stories have recently become more common in the film industry. However, if you simply choose to write, select a subject or scenario that you think other people can relate to.
2. Is making an action movie costly?
The film industry is a big business, which means it is costly. Considering all the tools and equipment used, the actors, etc. you need to have big budgets for the film to make it possible. That is why you need to be wise and thoughtful in choosing the right tool and workmates to pursue to make your own action movie.
3. What editing software is the best in making action movies?
That depends on your needs, budget, and other factors. For most popular editing apps, Vidmore Video Converter and Windows Movie Maker also work well. Still, there are several other excellent editing software too.
Conclusion
So far, you have learned the basic principles for making an action movie. And we also gave you a great editing tool, Vidmore Video Converter, to make your action movie look better. Even if you are a beginner, you can edit and improve the original film without any hassle.