3D Games Overview and Games Recommendation for Avid 3D Game Players
The term '3D gaming' describes a specific kind of interactive computer entertainment game with three-dimensional images in every dimension (height, width, and depth). The promise of 3D gaming is that it will allow players to fully immerse themselves in virtual worlds that look and feel real. While fans of both 2D and 3D games exist, many gamers hold the opinion that 3D games would be preferable due to certain advantages.
The future of 2D games is maintained, however, by the advantages of 3D games. The sophistication of 3D graphics, in-game artwork, and overall design quality have contributed to this gaming genre's rise in popularity. Players value these qualities and find them appealing. Likewise, they adore the plethora of options available to them in 3D games. Top players tend to gravitate toward 3D games because of the wide variety of missions and goals available to them. Do you wish to know a 3D game maker? Below is an overview you can read.

Part 1. 3D Development Overview
3D game design and development refers to the entire process of making a 3D game, beginning with the conception of an idea and ending with the game's distribution. Pre-production, production, and post-production are the three key processes that go into making a 3D game, just like they do for any other game.
In the first stage, the game's producers and designers deliberate over the 3D game design and provide their stamp of approval to the game design document. This document will later serve as the primary instructional resource for other specialists in the subsequent phases.
In the second stage, artists and 3D game developers are involved in developing the game world's interactive visuals. This stage typically takes the longest to complete because there are several revisions, modifications, additions, and deletions of information, as well as challenges with organization. Testing occurs during this stage; however, it can also severely delay the construction of a game, especially if testers send huge portions of the game back for revision or redesign. Testing takes place during this stage.
Due to the fact that the game is already out, the third step is not as demanding. However, regardless of how skilled the 3D game creation firm is, games are always published with flaws, which are corrected by patches on the first day and later additions to the 3d game development. This is the nature of the industry. The development team is also hard at work on downloadable content, which includes additional quests, missions, characters, and more.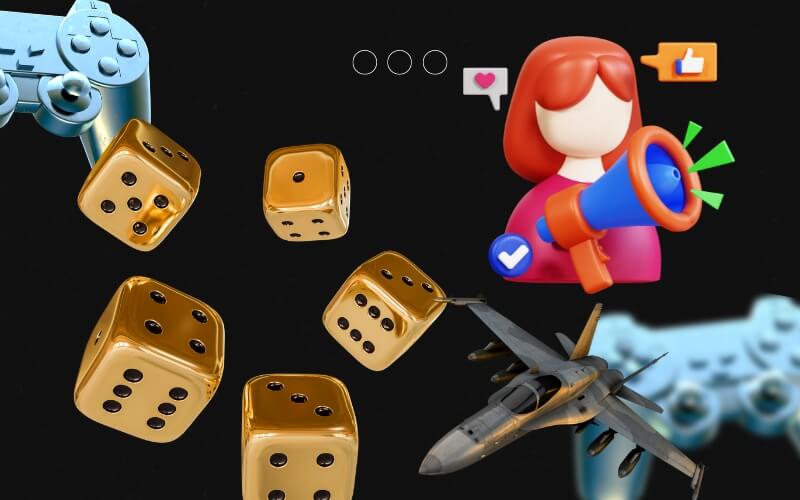 Part 2. 2D Games Recommendation
Now, if you are looking for 3D games online, games for fun, a car, or you want to start your first 3D games, here are our top recommendations.
1. Asphalt 9: Legends
The Asphalt series from Gameloft is home to some of the most legendary racing games available for mobile devices. On the other hand, these car games in 3D are notorious for the excessive and pushy micro-transaction techniques that they employ. Even yet, Asphalt 9: Legends is one of the most visually stunning mobile games with 3D graphics, and it even makes use of some HDR techniques to achieve colors that are even more saturated. There are sixty different cars to acquire in this game, an enormous number of different races to compete in, an online player-against-player component, and good control options.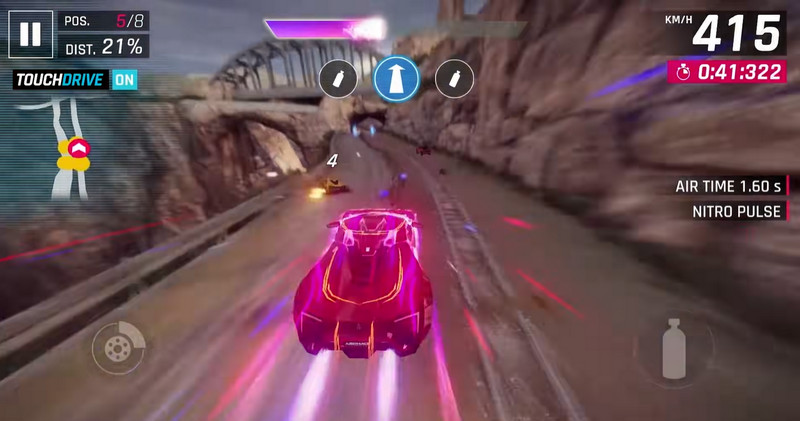 2. FIFA Soccer
If Soccer is your cup of tea, you can play FIFA Soccer. FIFA Soccer is consistently ranked among the top titles, and for a good reason. The objective is to put together the best possible team in order to ace the competition. The game is based on this central principle and supports over 30 leagues and their respective players.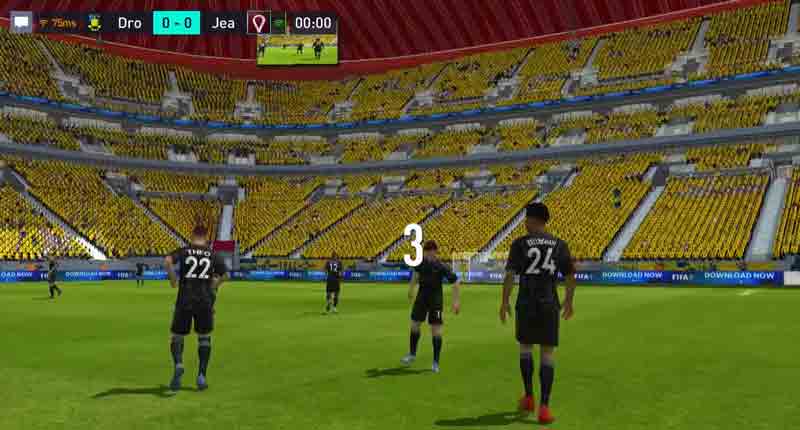 3. Genshin Impact
Genshin Impact is a gacha action role-playing game. There is a huge, colorful world to explore. There's a plethora of side tasks, interesting NPCs to call upon, and other activities to partake in. One of the game's many positive aspects is the visual presentation. The vast, diverse world is rich with detail. Plus, the designers have done a great job at adding more and more locations as the game has progressed. This is a beautiful and lengthy game that you won't want to put down. On top of that, it is one of the best free 3D games you can play.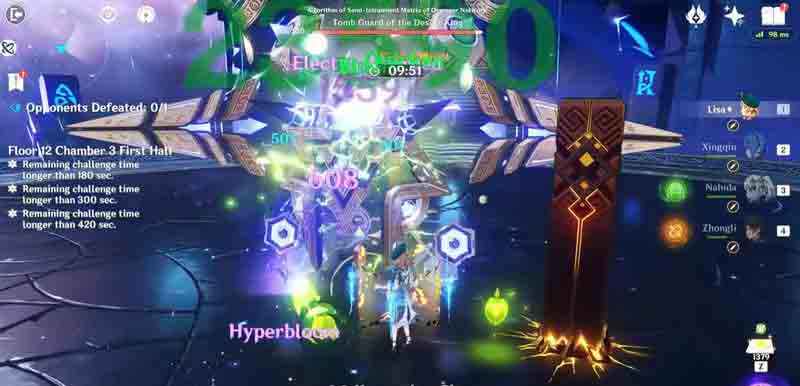 Bonus: How to Record a 3D Game with High Quality
There are a lot more 3D games that are great to play, like 3D Minecraft. Of course, it is also best to keep a record of how you performed in a specific game. It is not just to brag or feel good about yourself. Also, it will benefit the others through the walkthrough you recorded during your gameplay. For that, you need a screen recorder to record your gameplay and share the footage with others. You need the Vidmore Screen Recorder to help you with that.
When it comes to PC game recording software, Vidmore Screen Recorder is among the most well-liked options out there. This screen recorder for Mac and Windows allows you to record a wide variety of high-quality games in 4K UHD resolution at a frame rate of your choosing. It is possible to record gameplay on a personal computer while also capturing the system and microphone sound, as well as using the camera to record both the game and your face. Here are the steps on how to record 3D games online or offline using this program:
Step 1. Download the program
First of all, you need to download the program by hitting the Free Download button below. Then, install it on your computer.
Step 2. Adjust the recording preferences
When you have access to the program, you'll see a list of recording options. Whether you want to record what's happening on your screen with the Video Recorder or the sounds around you with the Audio Recorder, you may do so. Gameplay can be recorded using the Game Recorder.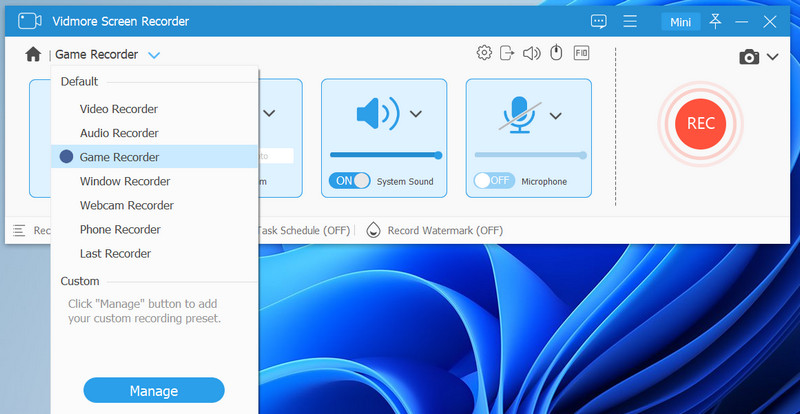 Step 3. Commence the recording
Select REC from the menu on the right. Following the completion of the recording countdown, the recording will begin.

Step 4. End the recording
To stop recording, select the Stop button. The media player's display pane will resemble a window. Preview your video and use the slider to remove any unnecessary parts.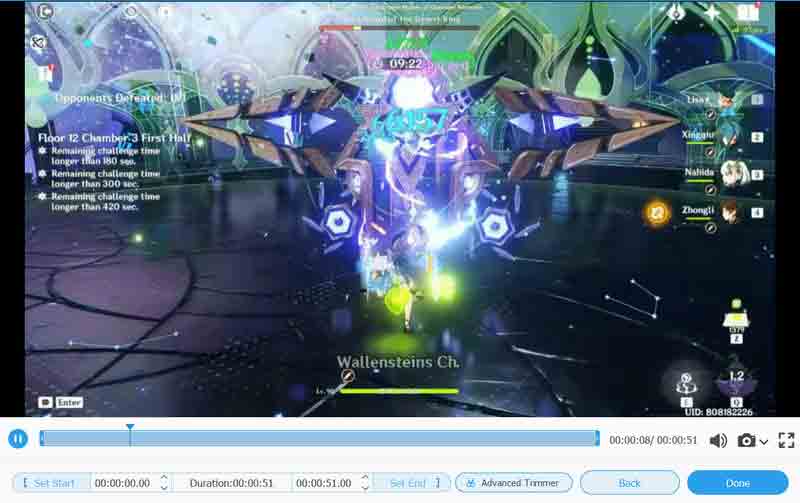 Part 3. FAQs about 3D Games
Does Windows have a default recorder?
Yes. There is the Xbox app that helps Windows 10 users to record their gameplay.
How do you record gameplay on PC?
To open the Window game bar, press the Windows key + G. To load the Game Bar, check the Yes, this is a game box. To capture the video, click Start Recording or press Win + Alt + R.
Can I record gameplay without manually setting it up?
Yes, your Windows 10 computer is set up to automatically record both audio and video of gameplay.
Conclusion
To summarize, on this page, we offer you an overview of 3D game development and introduce the best gameplay recorder. You can choose the 3D games you are interested in playing.