In-depth Review of Best 3D Blu-ray Software Players You Can't Miss
Have you just stumbled onto a 3D Blu-ray film, only to find that your existing video player cannot play such a disc? Perhaps you could upgrade to a 3D Blu-ray player that can play the latest blockbuster films like Doctor Strange, Fantastic Beasts and Where to Find Them, and other top-notch 3D Blu-ray films.
This article aims to provide you with a comprehensive overview of the top five finest 3D Blu-ray players you can use to watch your favorite 3D Blu-ray movies at home. Finding an excellent 3D Blu-ray player is essential if you want to experience watching 3D Blu-ray movies in a way that is both immersive and enjoyable. Read the following review, and you can identify the perfect player for your needs.

Part 1. Five Best 3D Blu-ray Players
In order to discover a good 3D Blu-ray player, let's first obtain an overview of each 3D visualization player so that you can use that as a point of reference.
1. Vidmore Player (Editor's Choice)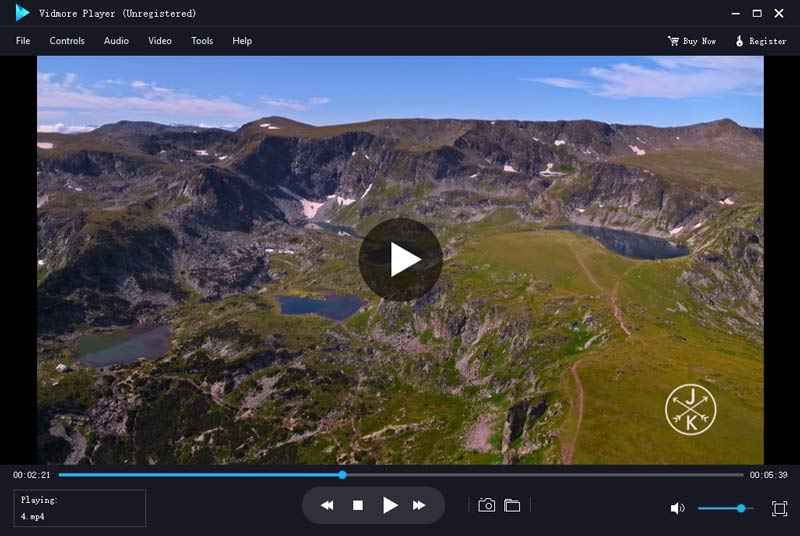 Vidmore Player is more than just a piece of software for playing media; it is an all-in-one media player compatible with all versions of Windows, as well as Mac OS. Its key playback functions make it more than just a simple media player software. The fact that the Blu-ray Player is compatible with such a wide variety of Blu-ray discs, ranging from those created at home to those sold in stores, is what sets it apart from other players.
In addition, it is possible to play Blu-ray files, which may include folders and ISO images. Also, with this user-friendly media player, you won't have any issues playing Blu-ray movies on Windows 8 that are locked to a specific area.
Pros
Offers simple controls for playing
Play Ultra HD 4K, 1080P, and 720P videos for free.
It has lossless sound effects and HD image quality.
Cons
Possible to get lost in the program due to its many features.
2. 5K Player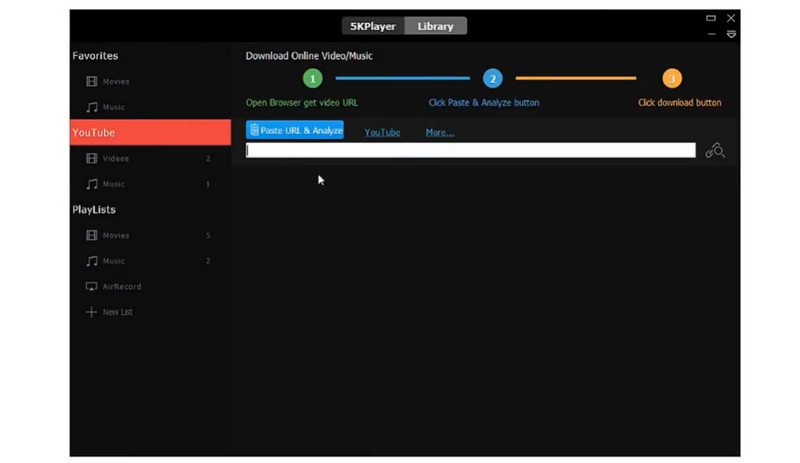 This is a highly-anticipated piece of player software for Windows 10. In fact, it would be one of the first options when looking for a Windows-compatible 3D Blu-ray player. There are a lot of tools available in this program. As an example, a feature-rich codec bundle is incorporated into the system. The program's flexible codec bundle makes it compatible with 3D Blu-ray video codecs like M2TS and MTS and a universal media player. Furthermore, using 5KPlayer, you may watch Netflix 3D movies offline by downloading them in MKV or MP4 format, as well as downloading 3D 360-degree videos for offline playback, etc.
Pros
Play 8K videos without any problems.
Installation is quick and easy, and it's free.
Cons
While using the Mac version, the video stutters whenever you try to fast-forward or rewind.
3. Leawo Blu-ray Player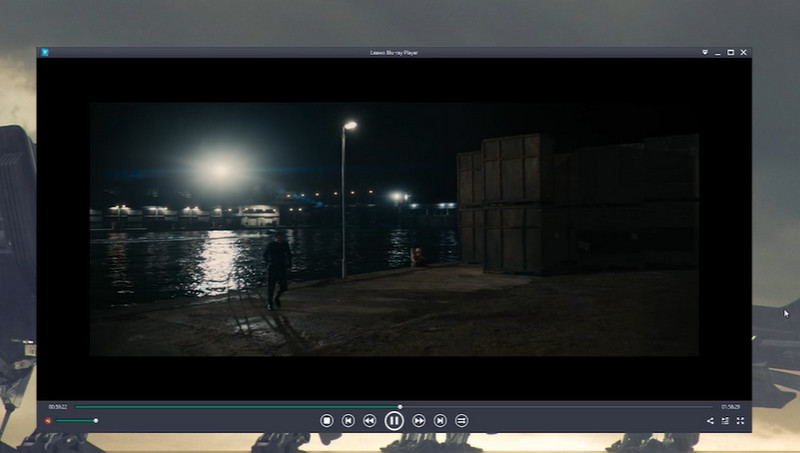 The fast 3D category is where you'll find this free 3D Blu-ray player program. This software has a number of advantages, the least significant of which being its low CPU usage. Using only approximately 4% of CPU when running provides fluid performance on par with a 5K player. Despite being a free 3D Blu-ray player, this software is supported by intrusive banner adverts. This player program, along with other 3D DVD players and 3D Blu-ray players, is a fantastic option if you're looking for freeware that supports 3D Blu-rays and DVDs.
Pros
Functions flawlessly as a media player.
The DVD/Blu-ray disc's menu system is very robust and can be used to control playing.
Cons
There is a 9 out of 1 chance that it will crash when playing a DVD or Blu-ray.
4. Slysoft AnyDVD HD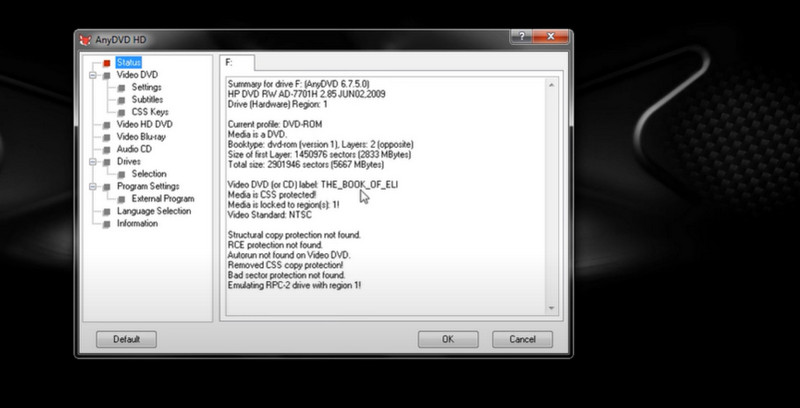 In spite of its high sticker price (over $100), this 3D Blu-ray player's special function of supporting Blu-ray DVD encryption helps close the gap between a computer program and a physical player for 3D Blu-ray discs. This region-free Blu-ray 3D player software can play Blu-ray discs from any region. It's available for a free 21-day trial to anyone interested in learning more about its capabilities before making a purchase decision.
Pros
Disc-level modifications are implemented via an XML script that writes the data directly to the disc.
Change your monitor's refresh rate.
Cons
The user interface needs to be updated.
5. CyberLink PowerDVD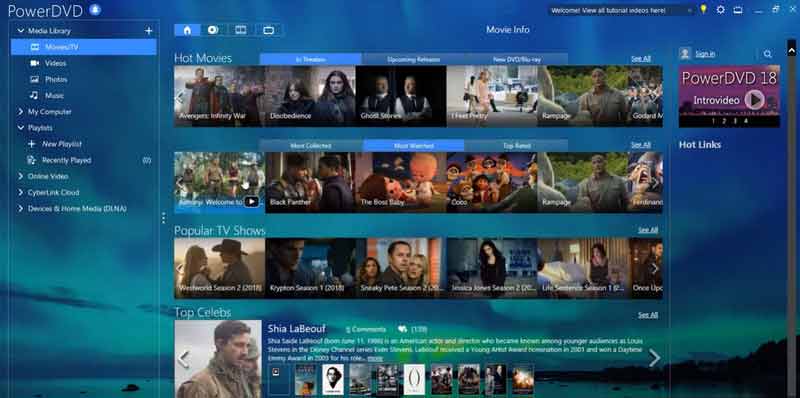 Among its many impressive features is live support, which permits instantaneous broadcasting of anything you happen to be watching to anyone else who happens to be online at the time. Discless 3D Blu-ray movies can be played with the help of PowerDVD SNS plug-ins. This PC 3D Blu-ray player program supports social networking sites. Many people use this player software since it makes it possible to play or stream Blu-ray 3D movies without any issues. Either licensed internet streaming services or physical copies could be used. PowerDVD can play a wide variety of video file formats, including 4K UHD content, and even more standard ones like MKV, MP4, MOV, and AVI.
Pros
Very customizable media playback
Large-scale collaboration features
Cons
No Mac counterpart is available.
Part 2. Comparison Chart of 3D Blu-ray Players
This time, let us look at the comparison of the programs mentioned above based on some important aspects. You may refer to the comparison chart below.
3D Blu-ray Software Players
Usability
Price
Best Features
Vidmore Player
Easy to use
Offer a Free Trial
Accept nearly all HD, SD, and 4K video formats
Compatible with both Mac and PC, Blu-ray disc, folder, and ISO playback
5K Player
A bit difficult to navigate
Free
Up to HDR 4K/8K videos in MP4 format are rendered smoothly by 5KPlayer.
Additions to the DLNA list can be accessed from any other DLNA-compliant device.
Leawo Blu-ray Player
Fair enough to navigate
$99.95
Make the necessary modifications to the Blu-audio ray's video, and subtitle tracks, as well as the audio channel, before playing.
Include the latest kernel with support for Dolby 5.1, DTS, and HD audio.
Slysoft AnyDVD HD
User-friendly
$86.43
Operates invisibly in the background to
Disable elements like forced subtitles, forced delays, and no-skip marks that are annoying in movies
CyberLink PowerDVD
Difficult to navigate
$69.99
DTS-HD, Dolby Audio, and High Resolution 7.1 Surround Sound for Optimal Blu-ray and DVD Playing at Home.
Better audio/video quality and richer colors.
Part 3. FAQs about 3D Blu-ray Players
What is a 3D Blu-ray player program?
The term Blu-ray 3D indicates that the 3D media content was stored on a Blu-ray disc, which is superior to an HD DVD in terms of read/write speed due to the usage of a blue laser. Accordingly, a 3D Blu-ray player program will need to be updated to support MTS and M2TS video files.
Can I play 3D movies on VLC?
Yes. You can enable the 3D player of this program. Go to Tools > Effects and Filters to turn on the Anaglyph 3D Side-by-Side feature. Click on Video Effects, and then on the far right of the list, click on Advanced. To turn on Anaglyph 3D, uncheck the box next to it. Then click Save and Close to successfully save and close it.
What file format does 3D use?
Information about 3D models is stored in 3D file formats. Some of the most common formats are STL, OBJ, FBX, and DAE, which you may have heard of. They are used in many ways, from video game animation to industrial additive manufacturing.
Conclusion
While there are a lot of options to choose from when it comes to players for 3D, you can still pick the ones that fit your preferences. That is why we introduced them to you one by one with a comprehensive review. In addition, a comparison chart is provided to help you decide with confidence on the 3D Blu-ray player you are eyeing to you.