Top 5 3GP Players for Computers & Mobile Devices
3GP is a quite common format used to store video files in especially on mobile devices. But not all devices support this popular format. So, you may need a powerful video player to play files in this format.
Here we have listed some 3GP player apps that you might want to give a shot for both computer and mobile device users.

Part 1. What is 3GP
3GP, as one of the most popular file types, is developed by Third Generation Partnership Project. It is the file extension of the 3GPP multimedia file that can contain 3G streaming audio and video for file transferring among 3G mobile devices. But it is also supported by most 2G and 4G mobile phones.
But if you want to play the 3GP video file with high quality, you'd better use a professional multimedia player that is able to transcode/encode this format without installing an extra codec pack.
Part 2. Best 3GP Player to Play 3GP/3G2 Files on Windows/Mac
To watch 3GP videos on your Windows PC or Mac, you can try Vidmore Player, the best media player that can preserve the original quality of your 3GP videos. Besides 4K UHD and 1080p/720p HD videos, this player enables you to control the playback process and adjust the video effects as you like.
Play popular video formats, including 3GP, MP4, MKV, MOV, AVI, and WMV.
Play 4K UHD and 1080p/720p HD videos smoothly without lagging.
Play Blu-ray/DVD discs, folders, and ISO image files with high image quality.
Adjust subtitles, audio track, image effect effortlessly according to your needs.
Provide multiple useful tools like snapshot, quick navigation menu, etc.
How to play 3GP videos with Vidmore Player?
Step 1. First, you need to download and install this software on your computer. Please make sure that you download the right version based on your OS. Then open the player.
Step 2. In the main interface, please click on the big blue Open File button. Select the 3GP video file you want to play.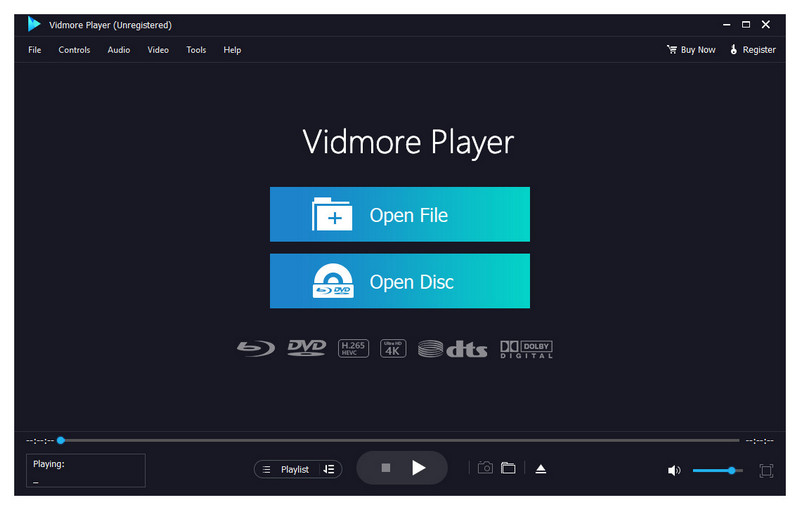 Step 3. After clicking the Open button, the video should be played automatically. While playing, you can rewind, fast-forward, pause, replay, and take snapshots as you want.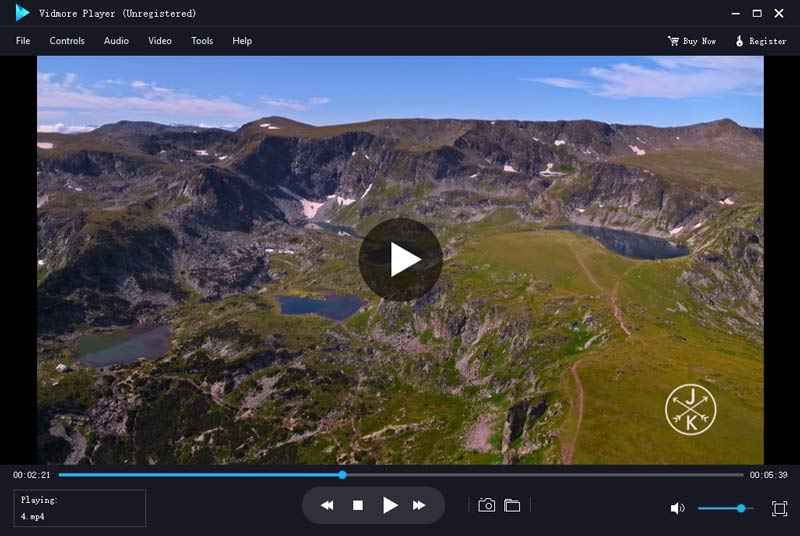 Besides playing digital videos, you can also use Vidmore Player to play 4K Blu-ray movies, DVDs, lossless audio files, and more.
Part 3. 4 3GP Player Apps for iOS & Android
But if you are looking for a 3GP Player for your mobile phone or tablet, here we list 4 great media player apps for you to choose from.
1. VLC
Price: Free
Support: iOS/Android
Maybe you have already installed VLC Media Player on your computer and find it helpful. If so, you can try the iOS/Android version of VLC – VLC for Mobile and VLC for Android. It can play almost all videos/audio including 3GP files. If the video does not contain subtitles, you can even search for subtitles on the Internet.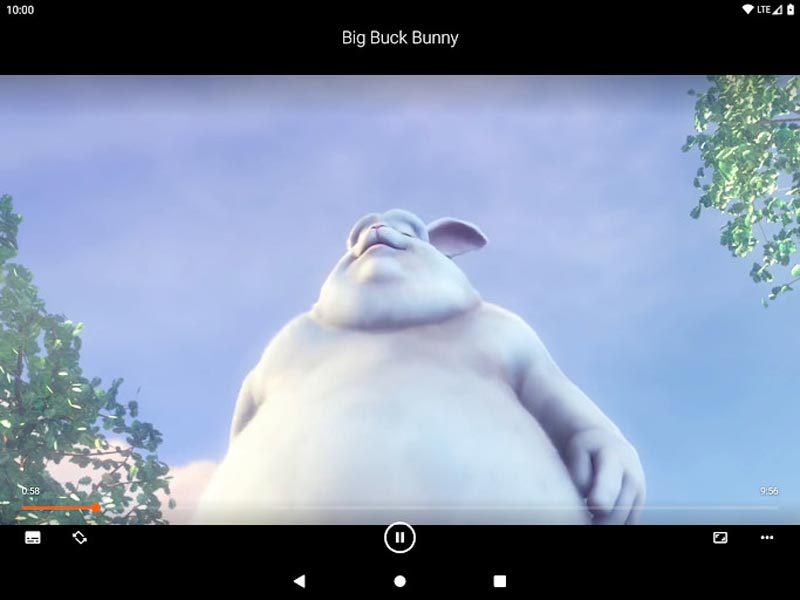 2. KMPlayer
Price: Free
Support: iOS/Android
KMPlayer is another video player that is compatible with both iOS and Android. It covers most file formats. And it is often used for game streaming. This application allows you to play 4K videos and stay away from complex conversion. That is to say, you can waste no time in the video conversion process and enjoy the video instantly.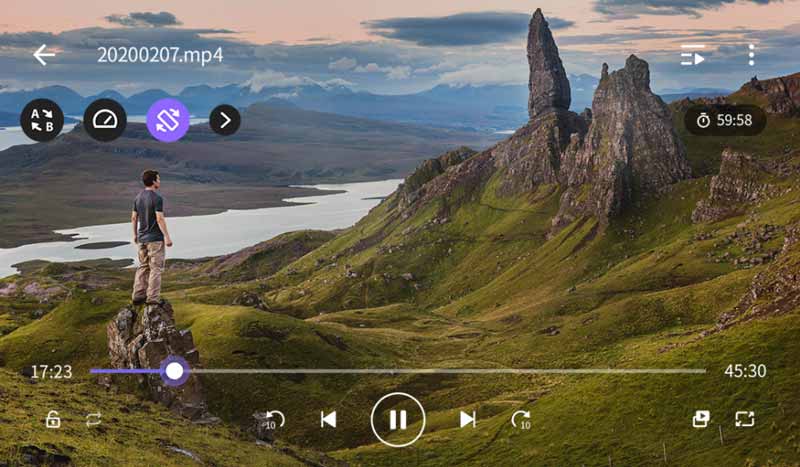 3. FX Player
Price: Free
Support: Android
It is an HD video player that supports all video/audio formats and codecs. It also supports high-resolution videos - HD, Full HD, 1080p, 4K, DVD, and Blu-Ray. You can control the playback process with simple gestures and move your personal videos into a secret folder with its management tool.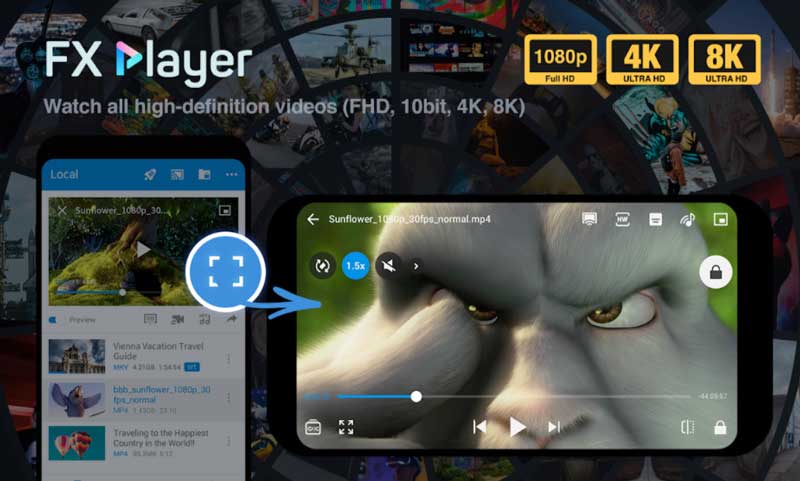 4. 8player Pro
Price: $3.99
Support: iOS
As an impressing media player for iPhone, iPad, and Apple TV, 8player Pro enables you to play media files including videos, music, and photos. It has the capability to download videos from the Internet and play them offline.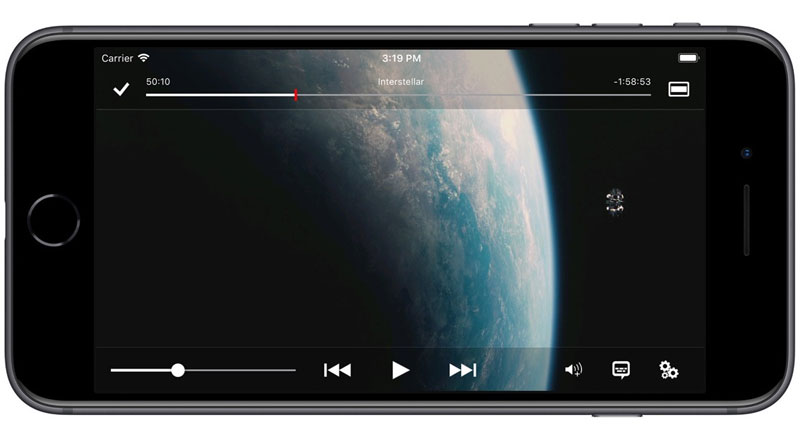 Part 4. FAQs of 3GP Player
Q1: Which is better, 3GP or MP4?
Both of them are great file type. 3GP usually is used for media file transferring between 3G mobile phones. Meanwhile, MP4 is much more common and can be recognized by almost all players, devices, and platforms. So, if you want to upload your 3GP video on YouTube, you'd better convert 3GP to MP4.
Q2: Can my iPhone play 3GP files?
iPhone can only play 3gp files with codec H264 and MPEG-4. If your 3GP file is not in that codec, then your iPhone will very likely fail to play the video.
Q3: What is 3G2?
3G2 is a 3GPP2 file format similar to the 3GP file format, but it consumes less space compare with 3GP.
Conclusion
So far, we have introduced to you 5 3GP player apps for your computer and mobile devices. To play 3GP on Windows or Mac, the first and the best video player you should consider is Vidmore Player. As for Android or iOS users, you can pick anyone from the list above as you like.