Trim MTS Video With Top 4 Most Used Video Editor Of All Time
Sometimes we capture unnecessary parts of a video, making it messy and containing a large file size. The good thing is you can trim them. That is why we are here to extend a hand! Learn how to trim your MTS files with the help of the most recommended video trimmer of all time. You won't have to worry about your messy video clip and your device storage through this. Read this post until the end for you to see how to trim MTS files.

Part 1. What Is MTS And Why to Trim It?
You may have many questions about what an MTS file is and why it has to be trimmed, buzzing around in your brain right now. As a consequence, please see the section below for a quick explanation. MTS is an abbreviation for MPEG Transport Stream. The AVCHD video file format, which Sony and Panasonic Corporation developed, is related to the MTS file extension used to store video.
AVCHD stands for Advanced Video Coding High Definition and abbreviates this technology. Video coding allows users to record and view videos in high definition due to video coding.
Furthermore, because of the high quality of this format, it has a large file size due to its excellent quality. Another reason for editing an MTS file is to remove bits of the film that aren't required to see.
Part 2. How To Trim MTS Files
1. Vidmore Video Converter
Vidmore Video Converter is the most often used video trimmer because of its audio and video editing features. Additionally, it offers a user-friendly interface, which allows you to handle your music and video files rapidly and efficiently. Consequently, Vidmore Video Converter is the most acceptable option if you want to minimize the size of your MTS files in a short period. Furthermore, this tool is well-suited for both the Mac and Windows operating systems. There are over 200 different audio and video file formats that are supported.
In addition, a poor internet connection is an unavoidable aspect of life. When it comes to converting, Vidmore Video Converter performs well, even when your internet connection is slow. It is still possible to make changes to the file and choose the file format of your choosing. A step-by-step explanation of how to trim your MTS files using this tool may be found here, as well.
Step 1: Acquire the Video Trimmer
MTS video trimmer software may be downloaded and installed by clicking on the Download icons below. Activate the program on your device after you've completed the installation.
Step 2: Upload the MTS Files
For audio files from your Folder, click on the Add Files button located in the top left corner of the screen to begin the uploading process. Another alternative is to choose the Plus symbol in the window's center interface by clicking on it.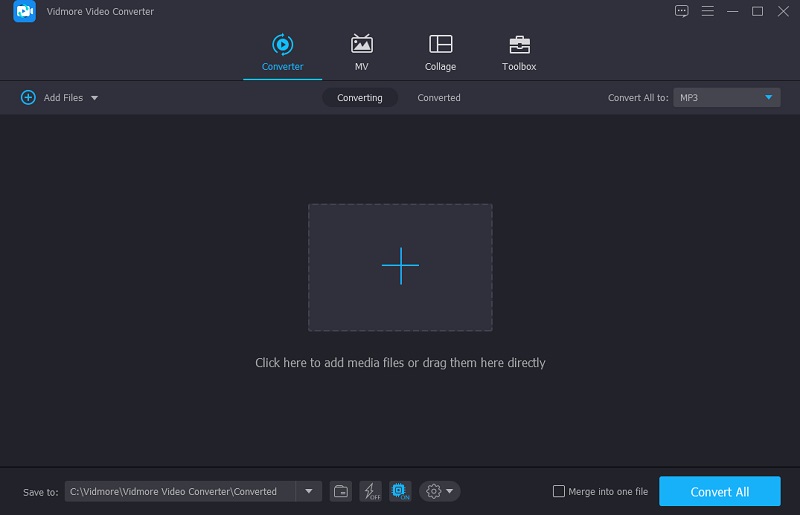 Step 3: Proceed to the Trimming Section
To begin cutting your MTS file once loaded into the Timeline, choose the Scissor symbol beneath the video thumbnail. Start deleting the undesirable sections of your MTS file by progressively sliding the left and right Sliders of your video after you have reached the Trimming area of your video editor. You may also manually enter the start and end times for the video. Once you've finished, click the Save button on the right.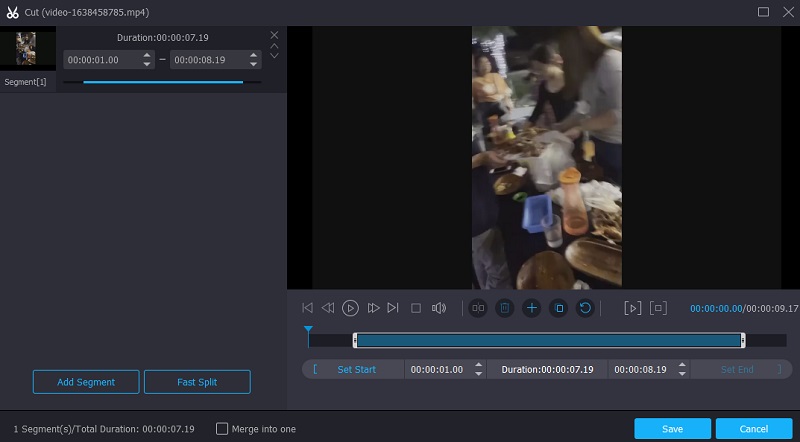 Step 4: Convert the MTS Video
After completing all of the required upgrades listed below, you may permanently implement the modifications by clicking on the Convert All button at the bottom of the page. And you're finished!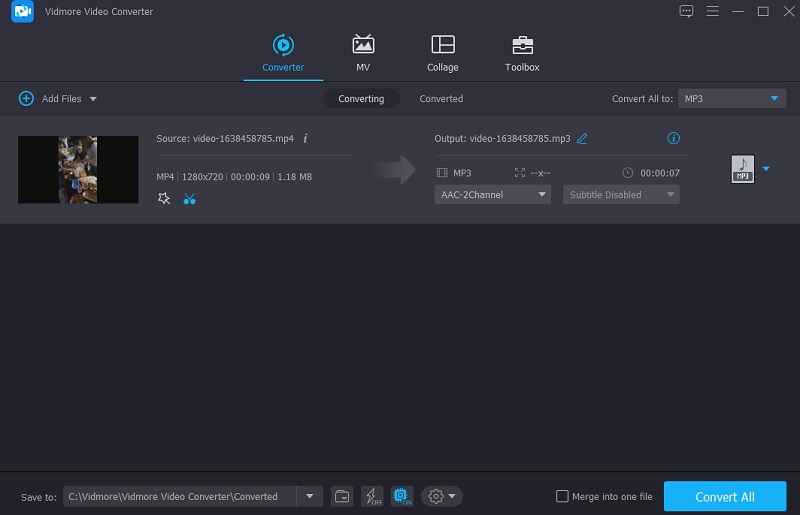 2. 123 Apps
In cases when you are concerned about the amount of space available on your device and cannot afford to install another video trimmer on your device, you may rely on an online application, and 123 Apps is an excellent choice. This program supports various file types that you may need without sacrificing the overall quality. Another advantage is that it does not degrade the overall quality of your reduced file. As a result, you won't have to change the audio quality. It also has a user-friendly interface that you may use even if you have no previous editing experience.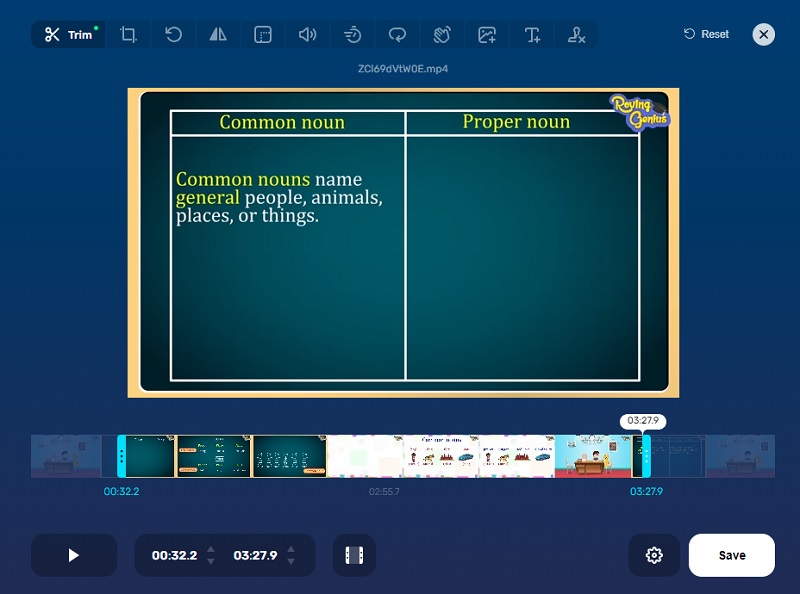 Pros:
It supports batch conversion.
It supports more than 300 file formats.
It can convert large file videos.
Cons:
It has a slow uploading speed.
It has a file size limitation of 4GB.
3. Video 2 Edit
The Video 2 Edit is yet another online video trimmer that you may use. Rotate, compress, and cut your video files are just a few of the tasks that this utility can do for you. Thus, if you are looking for a video trimmer or cutter, Video 2 Edit is a fantastic option to consider.
Pros:
It supports a lot of file formats.
It has a friendly interface.
It is easy to use.
Cons:
It trims automatically after setting the start and end times.
You can't preview the trimmed video. It downloads automatically.
4. iMovie
Use the iMovie program to trim your MTS films if you have high-end equipment such as a Mac and want to make a professional-looking cut. It is primarily meant for use on iOS and Mac operating systems alone. iMovie for Mac includes a pre with various editing tools that you may use to customize your video creation as you see fit. You can trim your MTS files with the aid of this utility, which is why it is so helpful.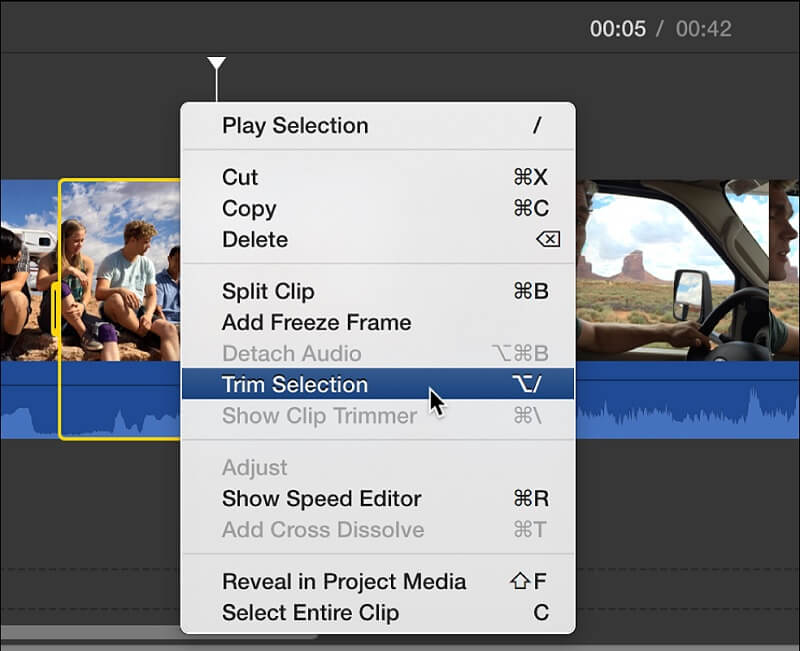 Pros:
A very user-friendly tool.
It contains different editing tools.
It allows you to put effects and enhancements on your clips.
Cons:
It needs a high level of space.
It is not free.
Part 3. FAQs ABout Trimming MTS Files
What is the difference between MTS and M2TS files?
Between MTS and M2TS files, there is no functional difference. Both are AVCHD video files of high quality.
How to cut an MTS file without losing data?
If you want to trim an MTS file without compromising its data, you can count on the Vidmore Video Converter.
Is it easier to convert the MTS files to a different format before cutting them?
Actually, yes. It is challenging to play MTS files on mobile devices since MTS is only supported by Blu-ray players, Sony PlayStation 3, and others. It must be converted to MP4 format to fully use MTS video since MP4 is the most often utilized video format.
Conclusion
All of the given tools above are guaranteed to help you trim MTS videos. Vidmore Video Converter and iMovie are the MTS video trimmer you can download on your device. In contrast, the Video 2 Edit and 123 Apps are the ones you can use online. On the other hand, if you want software that can work full-blast to trim your MTS files, you better go to the Vidmore Video Converter.