Red and Blue 3D Glasses: Thrilling Facts You Need to Know
Dimensions are not only in your geometry class. You can see them in your school, home, and room - it's everywhere! As we live in a 3D world, technological innovation today has made watching movies with actual depth effects possible. That is why many moviegoers get more thrills about their most awaited Marvel and Universal Studios films in cinemas. With 3D, they get to have a realistic experience, as if they are part of the whole adventure in the film. So, if you are wondering about how 3D movie glasses work, you are in the right place to fill your curious mind.

Part 1. How Do 3D Glasses Work
If you are wondering how those seemingly real motions happen, this part briefly explains the power of 3D. Primarily, our naked eyes can only see the world in 2D form. To trick our brains, movie makers create their works from two different angles in red and blue color on each angle. Therefore, when we watch 3D movies, we view them in two images, each filtered by the left and right eye. And that's how the 3D effect takes place. On another note, that also explains why 3D movies appear blurry when you remove your glasses.
Part 2. How to Make 3D Glasses Yourself
Step 1. First, get the clear plastic board and cut out two shapes similar to the old lenses of your eyeglass.
Step 2. Grab your markers to color your plastic cutouts. On the first cutout, use your blue and red markers on the other. Make sure that you color your lenses evenly. If there are patches, smudge the lenses with your finger. As an alternative, you can use red and cellophane.
Step 3. Finally, attach the blue and red lenses to your eyeglasses frame using a glue stick or tape.
Part 3. Best 3D Glasses Recommendation
On the other hand, more modern and advanced ones are now preferred by people, like polarized and shutter glasses. Since these rely on more advanced technology, creating them alone may take time and effort. On this part, we have curated some of the top-of-the-line 3D glasses you check on the online store.
1. 3D Active Glasses
3D active glasses are one of the well-sought Samsung 3D glasses out there. It is ergonomically lightweight, which allows users to avoid strain and even forget they are wearing glasses during long movie-binging activities. Regarding battery life, it can last up to 70 hours, equivalent to 40 3D movies in one sitting. Moreover, 3D Active Glasses are commendable for their stylistic design and fit for any shape and size.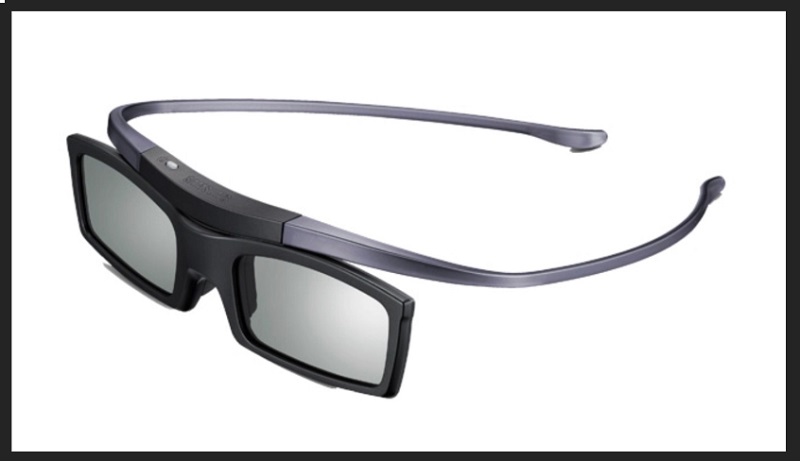 2. Sony TDG-BR250
Sony 3D Glasses like the TDG-BR250/B is a sleek and seamless 3D glass for adults. This product is available on a white or black eyeglass frame. Sony TDG-BR250 allows users excellent 3D watching in their home theatre since it renders a color-accurate, high-contrast image. You can buy these rechargeable 3D glasses on amazon for $49.99.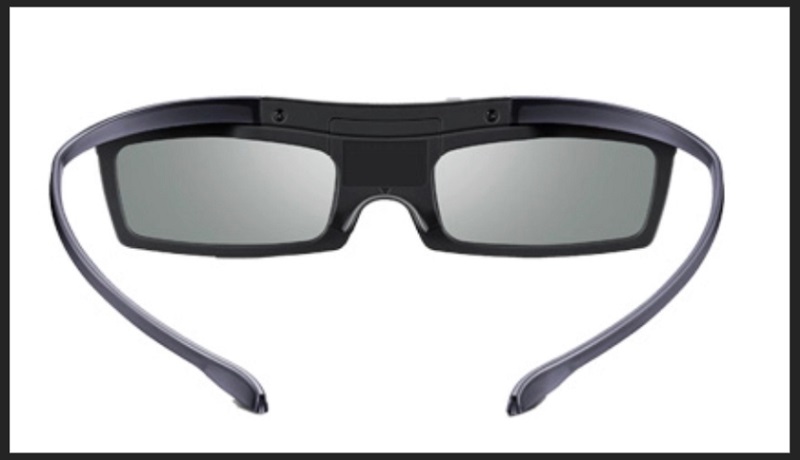 3. LG AG-F315 3D Glasses
If you occasionally watch 3D movies at home and want the perfect 3D glass accessory for your LG television, we recommend the AG-F315. These LG Cinema 3D Glasses comes in 4 pack allowing you to watch with your friends and loved ones together. Unlike the products mentioned a while ago, these glasses a battery-free and not rechargeable. Lastly, this product is an excellent find for $19.85.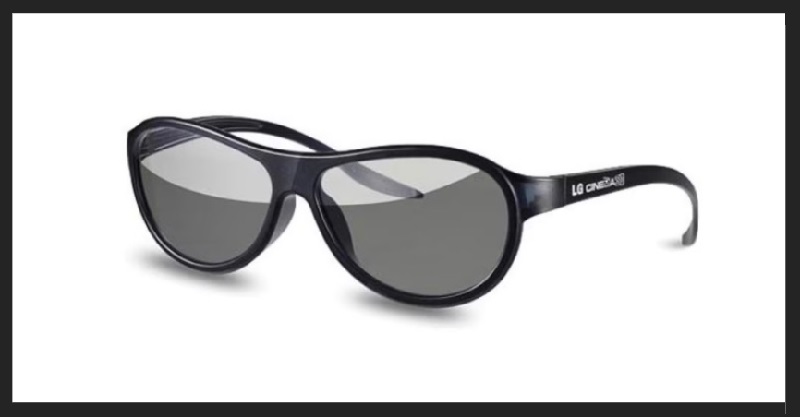 Bonus: How to Create a 3D Movie at Home
What are 3D glasses for TV if you do not have a 3D movie to play in the first place? With Vidmore Video Converter, transforming a 2D video into a 3D format becomes on the go. This program is empowered with GPU acceleration, allowing you to convert 50x faster than other tools in the market. Moreover, it contains essential video editing tools enabling you to crop, rotate, and add filters and effects to your videos. Aside from 3D Maker, Vidmore Video Converter offers other valuable tools like the Video Merger, Compressor, Reverser, and Audio Sync. Read the guide beneath to learn how to create a 3D movie using the program.
Step 1. Get the Best 2D to 3D Converter
Begin by acquiring the program on your device. To download, select the appropriate button below that fits your operating system. Then, follow through with the wizard installation until the interface shows up.
Step 2. Load the File on the Program
Next, go to the Toolbox panel of Vidmore Video Converter and click the 3D Maker. Afterward, a new window will appear where you can upload the video you want to convert. Hit the Plus icon in the center, search your computer directory and select the video.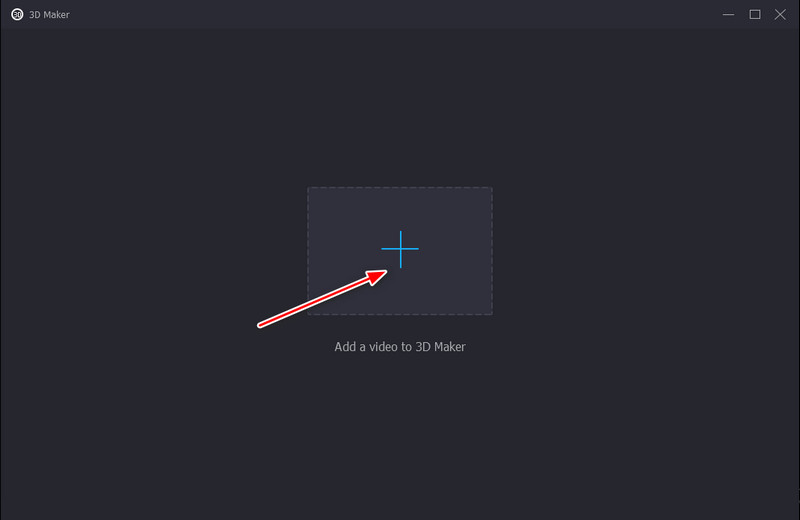 Step 3. Generate a 3D effect
You should see that your video file has been transformed when the file has been uploaded. If you like to adjust the color of your glasses, you can head to the Anaglyph box and pick the color combination of your choice. Once done, hit the Generate 3D below and wait for the process to finish.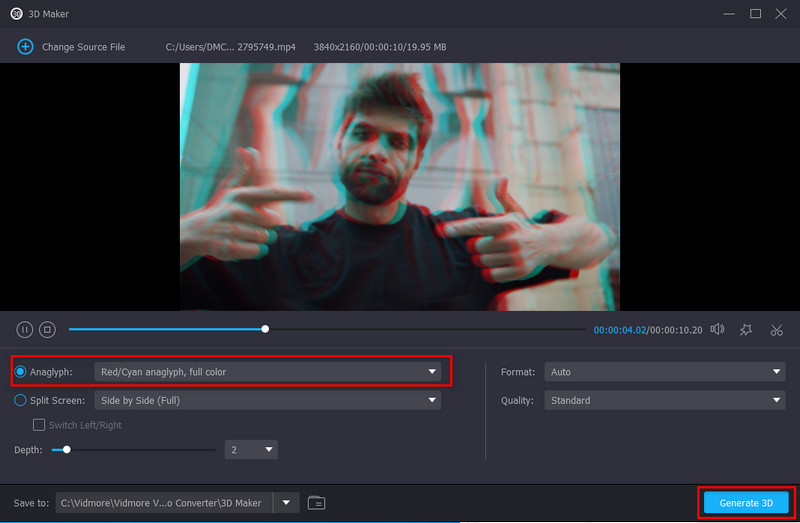 Step 4. Locate the Output
Finally, choose the file location for your 3D video and play it on your device. You can transfer your output to your flash drive and play it on TV for a more satisfying viewing experience.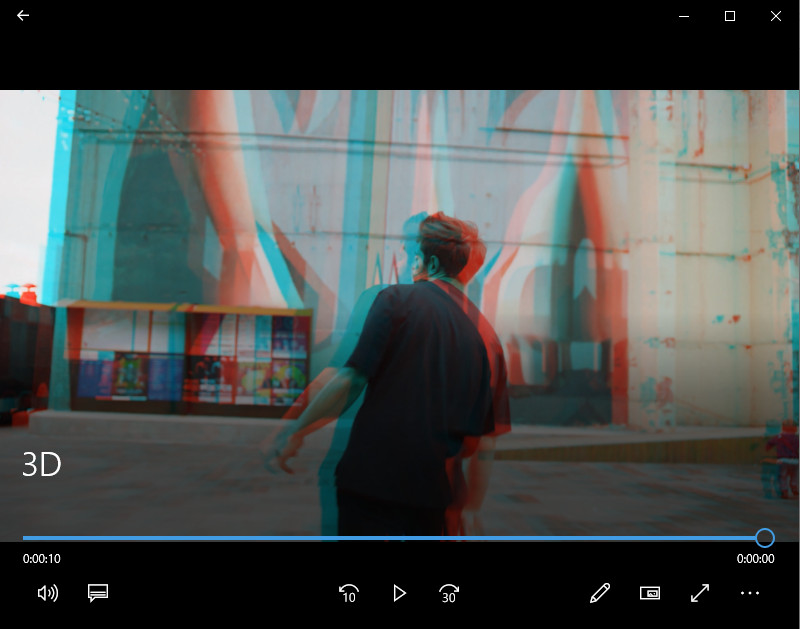 Part 4. FAQs on 3D Glasses
Is there a 3D glasses app?
You can make flat images into 3D by getting applications on Google Play Store. However, while the application renders the 3D images, 3D glass is required for you to see the effect. The same also applies to 3D TV without glasses.
What are the other variations of anaglyph glasses?
The red and blue lenses are the classic combination of anaglyph 3D glasses. Aside from the usual red and blue color combination, you may encounter variations in magenta-green and red-green.
Are IMAX 3D glasses safe?
Generally, all 3D glasses pose no harm to our eyes. Since IMAX 3D glasses are used by the general public, as in movie cinemas, to ensure the safety of the moviegoers, proper sanitation and cleaning are done every after usage.
Conclusion
And that's it! You just learned the mind-blowing truths about 3D glasses for TV! And if there's one thing you need to accomplish, that's to get your popcorn on your side and enjoy watching.