Step-by-step Tutorial to Convert MP4 to AMV Format Easily and Quickly
AMV (Anime Music Video) is a compressed video format available for MP4 players and S1 MP3 players with video playback. The AMV file format is produced by MTV for Chinese MP4/MP3/MTV players. AMV files are popular in fan-made anime music videos with small file sizes. That's why you need to convert MP4 to AMV format.
The followings are two workable MP4 to AMV video converters. You can convert MP4 in any file size or amount to AMV file format freely. Later, you can watch AMV videos on your phone or portable device directly.

Part 1: Online MP4 to AMV Converter – Convert Video to AMV for Free Online
Vidmore Free Online Video Converter is capable to convert video and audio files between any formats for free. Just as its name shows, it is a free MP4 to AMV converter. You can batch convert MP4 files to AMV online for free.
Many online video converters have file size limitation. Luckily, you can batch convert MP4 videos to AMV format without extra fees. It can be your best free MP4 to AMV converter for all online conversions.
It is a 100% free and clean online video converter for MP4 to AMV conversion.
Have no size limitation or signup required.
Customize video and audio settings before converting digital files.
Convert MP4 videos to 1080p HD, 720p HD, SD with no quality loss.
Step 1: Visit the MP4 to AMV online converter at https://www.vidmore.com/free-online-video-converter/. Click "Add files to convert" and follow its wizard to install launcher.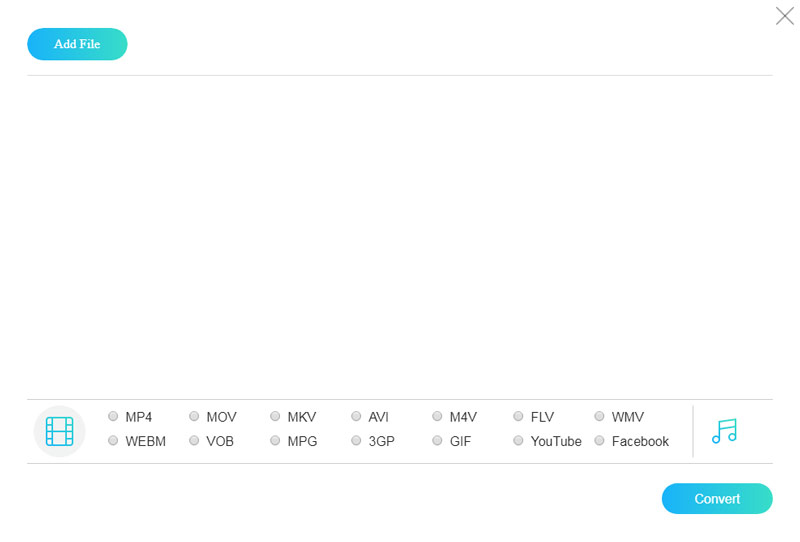 Step 2: Click "Add File" on the top left corner of the online AMV converter. Browse and upload MP4 files to the program.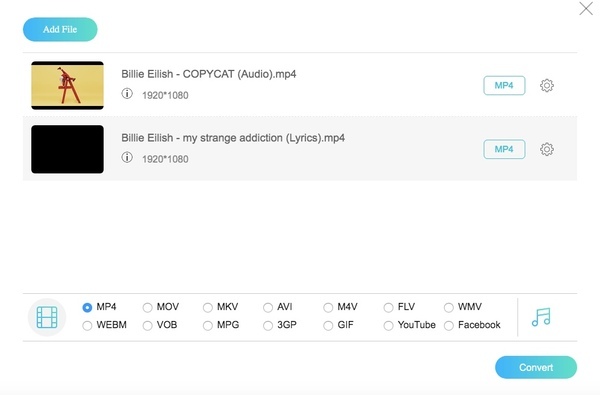 Step 3: Select the AMV output video format near the bottom. You can click "Settings" on the right side of your video file to adjust profile settings. Then click "Convert" to change video format online for free.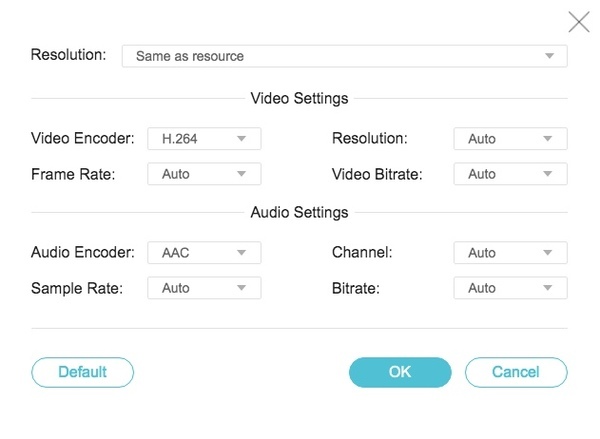 Part 2: MP4 to AMV Converter and Editor – One-stop Way to Convert Large MP4 Files to AMV
If you want to convert a large amount of MP4 movies to AMV video format, you can try Vidmore Video Converter. Thanks to the professional video processing algorithms and advanced acceleration technology, you can convert large video files from MP4 to AMV perfectly.
Compared with common MP4 to AMV file converters, Vidmore Video Converter can convert your lengthy videos at 50x faster speed. You can also trim a large MP4 video and extract the part you need. Later, you can convert MP4 to AMV video files in seconds.
The built-in video editor also offers other video editing features. You can rotate, crop, add watermark, enhance video quality and apply video effects with ease. All your converted and customized video files can be in the original quality.
Main Features of the MP4 to AMV Converter Software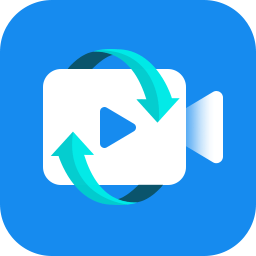 Vidmore Video Converter
Convert MP4 to AMV and over 200 formats without quality loss. New formats are constantly updated.
Save the video file with over 100 presets for all popular devices and gadgets.
Fully control the video quality with a smaller file size.
Get 50x faster video conversion speed with Intel CPU, NVIDIA and AMD graphics.
The MP4 to AMV converter software works with Windows and Mac.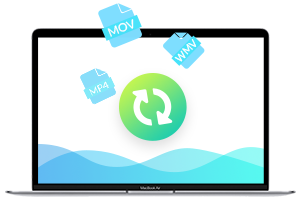 How to Convert MP4 to AMV Files with Fast Speed and High Quality
Step 1: Free download, install and launch MP4 to AMV video converter. Click "Add File" to import MP4 files.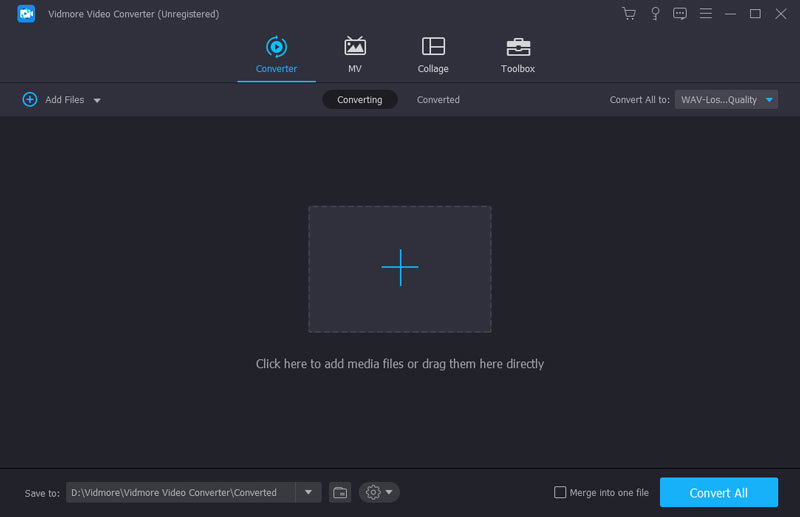 Step 2: Unfold the "Profile" list. Type "AMV" in the search engine and press the "Enter" key on your keyboard. You can choose "Advance Media Video (*.amv)" as the output format.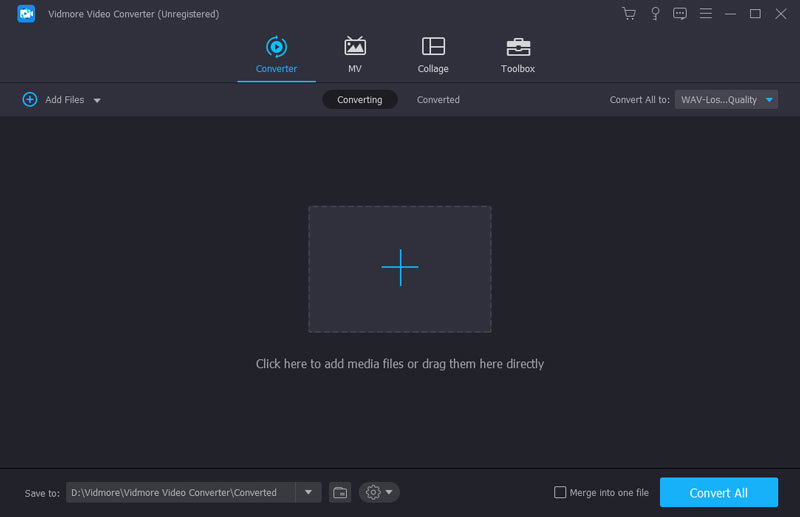 Step 3: Click "Settings" to get the "Profile Settings" window. You can adjust video encoder, resolution, frame rate, aspect ratio and more. Click "OK" to save changes.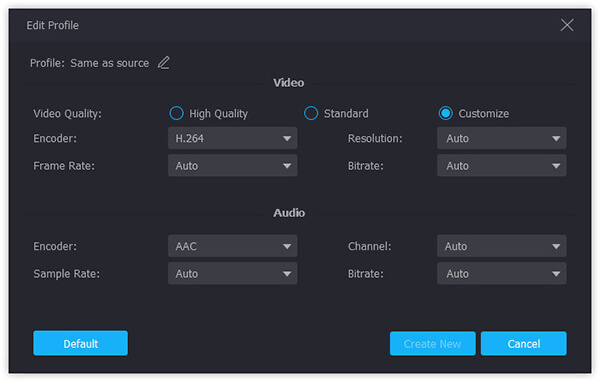 Step 4: If you want to split a MP4 video, you can click "Clip" to access its video splitter. Moreover, you can click "Edit" to navigate to its video editor. You can apply video effects in batch or individually. At last, click "Convert" to start converting MP4 to AMV files.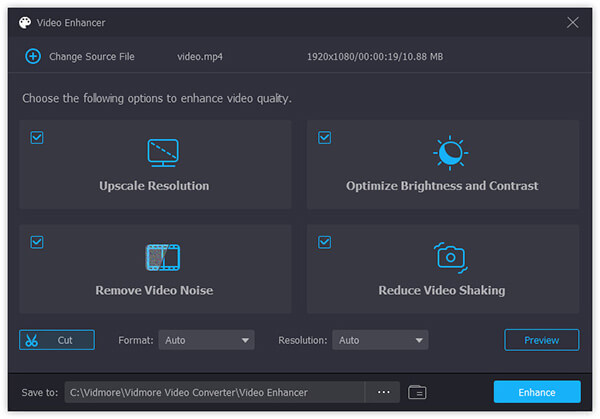 Part 3. FAQs About MP4 to AMV
How do I open an AMV file?
You can use VLC Player and Online Media Technologies AVS Media Player (Windows) to open and play videos in AMV format. Still, this format is generally compatible with fewer players, so you can use tools to convert it to another popular format for easier playback.
What is the best editing software for AMV?
If you want to edit your AMV videos, try Adobe After Effects and Adobe Premiere. Sony Vegas and Windows Movie Maker are also good choices. If you're an Apple user, try iMovie.
How to choose between MP4 and AMV?
If you want higher video and audio quality and wider compatibility with most players and devices, we recommend MP4. But if you don't care much about resolution and want to share your videos on anime sites, choose AMV.
Why do we need to convert MP4 to AMV?
Although MP4 is almost the most widely used video format, it has relatively large files. It is not as suitable for animation as AMV, which has a smaller file size and is very suitable for making fan-made anime videos.
Will MP4 to AMV conversion lose quality?
Essentially, the average quality of MP4 video is higher than AMV video, so some resolution will inevitably be lost after conversion. However, Vidmore Video Converter will use advanced technology to ensure efficient conversion while minimizing this loss to the point where you cannot noticeably distinguish it.
With the help of online and offline MP4 to AMV converters, you can share videos on anime websites directly. If you want to convert one or two MP4 files to AMV format, you can try Vidmore Free Online Video Converter. To get faster video converting speed and more editing filters, you can free download Vidmore Video Converter to have a try. The interface is intuitive and friendly to beginners.
MP4 Tips
Convert MP4

Edit MP4

MP4 Playback