MKV Cutter: Trim Your MKV Files With These 3 Leading Tools
Learn how to trim your MKV by reading the post below. We know that the MKV file is one of the most used file types like MOV and AVI. It supports a large number of audio, images, and subtitle tracks. It is undoubtedly one of the most popular media formats because it contains high-quality video. You might want to trim your MKV file and remove the unnecessary parts. With that in mind, you need to finish reading this post because we will give you the most recommended MKV cutter for Mac and Windows devices.

Part 1. Top MKV Cutters for Windows & Mac
This article has compiled a list of the best MKV cutters for Mac and Windows devices. This tool's advantages and disadvantages will be discussed in detail, as well as its characteristics.
1. Vidmore Video Converter
Vidmore Video Converter is often regarded as the best of the MKV cutters, with many users praising its performance. Photographs, films, and audio may be edited using this one-of-a-kind program. Vidmore does an excellent job of upgrading your files and making them more visually attractive without the need to use its editing capabilities to their full potential. It's because of the user-friendly interface it provides. Furthermore, this utility is a fantastic choice when it comes to compatibility! It is compatible with both Mac and Windows operating systems.
To remove the undesirable portions of your MKV files, you may use Vidmore to do this task without difficulty. In addition, since it supports more than 200 file types, you will have no trouble uploading and exporting your data with this program. It is thus no surprise that it is one of the most excellent and most widely used tools available on the market.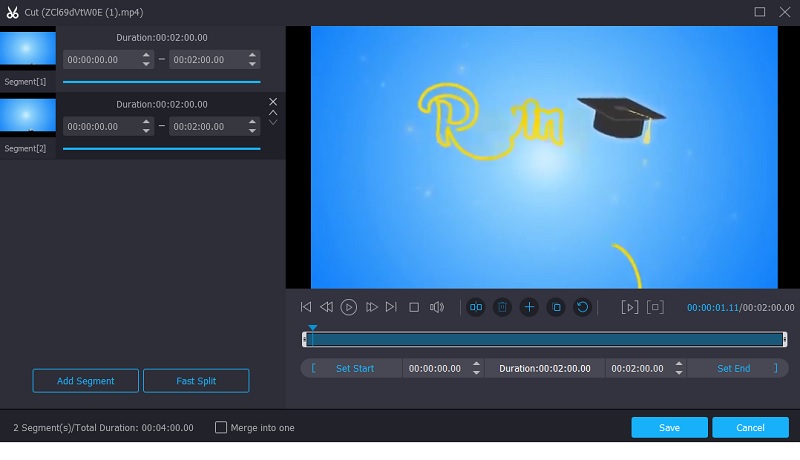 Pros:
Several audio and video formats are supported.
Audio and video editing of the highest caliber.
Methods for processing video in a short amount of time.
Audio/video editing software that is simple to use.
Cons:
There are no Android and iOS versions available.
2. Filmora
Another highly patronized MKV cutter is the Filmora. It is also a great tool to cut the unnecessary parts of your video clips. Its user interface is straightforward, making it suited for usage by both beginners and seasoned professionals. It is nice since you have the opportunity to trim the file to whatever length, duration, and quality you choose depending on your requirements, which is convenient.
The video quality is also exceptional, and you have the option of adjusting several parameters to their best settings to generate a visually appealing file output. Additionally, it supports a wide range of additional video formats in addition to MKV. It's no surprise that it's also one of the most often utilized MKV cutters.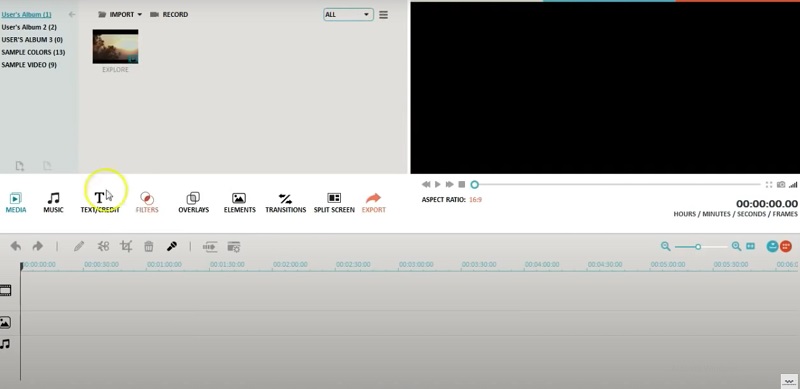 Pros:
Applying video effects like filters, overlays, and components is as simple as dragging and dropping.
Simple to operate, small in weight, and ideal for low-cost PCs and laptop computers.
Video rendering is completed in a short time.
Cons:
Only premium plans get new effects monthly.
The color grading tool has certain limitations. There are no color palettes, bends, or patterns.
3. FFmpeg
If you are looking for a word-based audio and video editor, FFmpeg is the tool for you. Unlike all the other audio editors with simple navigation capabilities, you may find it a little challenging to use at first. Still, it will undoubtedly assist you in cutting your MKV files to the length you wish.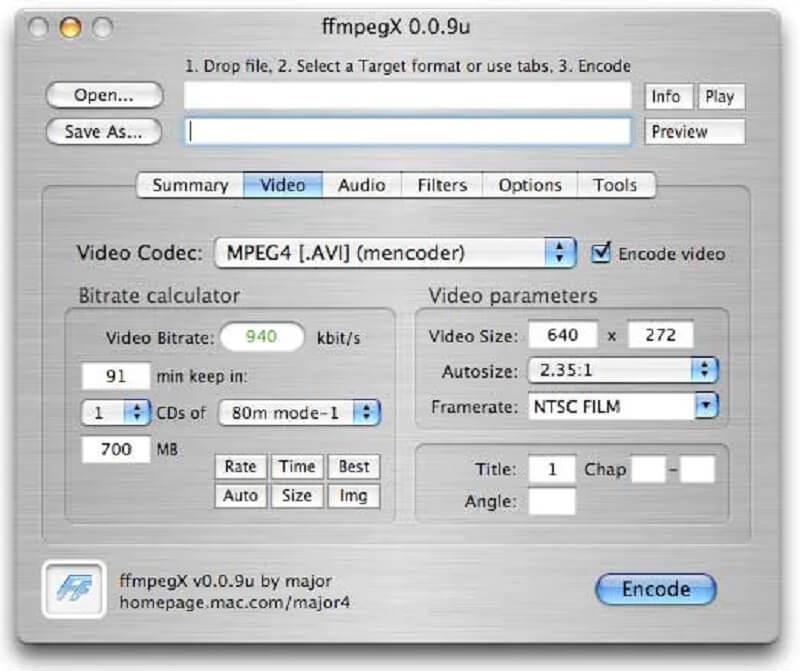 Pros:
It is compatible with a large number of codecs and filters.
It is compatible with all major audio and video formats.
Cons:
It is not simple to use and put into practice for amateurs.
The official material is not well-organized and might be challenging to understand.
Part 2. How to Cut MKV Files with Ease
This section contains a step-by-step tutorial on using the excellent MKV Cutter, which will allow you to quickly trim the files without destroying, corrupting, or otherwise damaging the original file.
Step 1: Download the MKV File Cutter
You may download and install the MKV file cutter application on your computer by clicking one of the Download buttons at the bottom of the page. Activating the software on your device will be required after completing the installation process.
Step 2: Add Your MKV Files
If you want to start the uploading process for your files from your Folder, click on the Add Files button, which is situated in the top left corner of the screen. Another option is to click on the Plus symbol in the window's center interface, which will bring up a menu of options.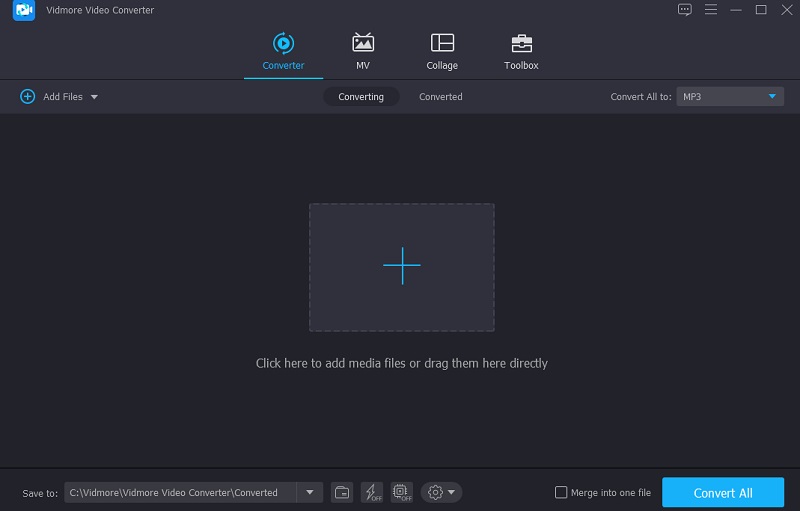 Step 3: Proceed to the Editing Section
Once your MKV file has been imported into the Timeline, click on the Scissors icon located under the video thumbnail. Next, begin removing undesirable portions of your MKV file by gradually adjusting the video's left and right sliders to the left and right positions. If you like, you may manually enter the start and end times of the clip as well. Once you've finished, click the Save button in the lower right-hand corner.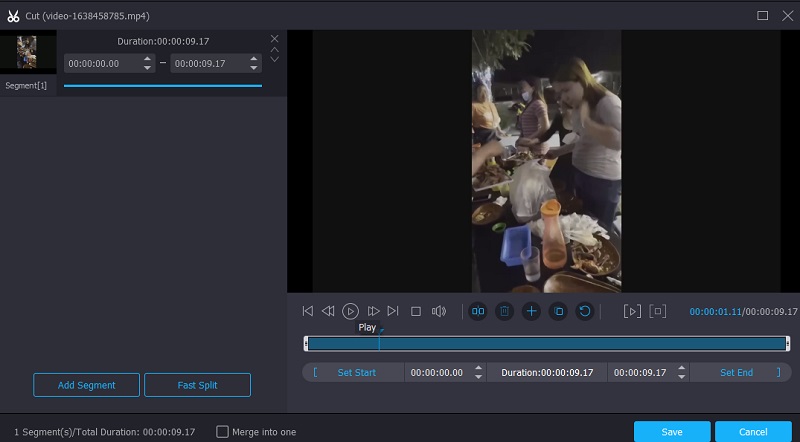 Step 4: Successfully Convert Your MKV File
You may permanently apply the changes you've made by clicking the Convert All button at the bottom of the page once you've done making all of the changes listed above and in the following sections. And with that, you're finished!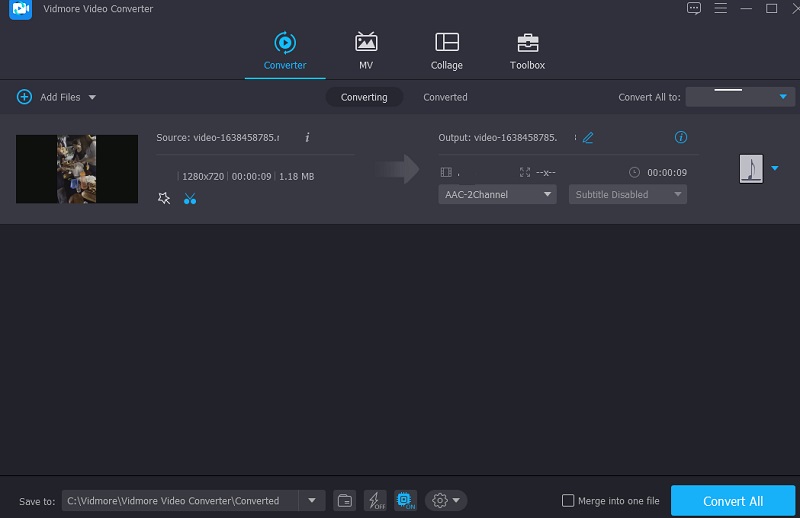 Part 3. FAQs About MKV Cutter
What is it about MKV that makes it so popular?
MKV is the most global and adaptable video format available since it can include any kind and number of video or audio codecs, as well as an endless amount of still images, subtitles files, and metadata records, thereby making it the most versatile.
Is it true that I can trim my MKV file without re-encoding it using FFmpeg?
You can trim video without re-encoding it by using FFmpeg. It includes all of the features and tools you'll need to edit a video clip without having to re-encode it.
Is MKV a superior format to MP4?
While MP4 has distinct advantages, MKV also has certain benefits. Because it is an open format with no licensing obligations, it is more likely to be supported by open-source software. Some features, like multiple tracks and subtitles, are better kept in MKV than in MP4 in some cases. Therefore, it is better than MP4.
Conclusion
That brings us to the end of today's post! With the help of the most well-acclaimed MKV cutter for Mac and Windows tools described above, you will be able to trim away the undesirable bits of your most precious video clip without compromising its quality. However, if you want to trim your MKV video without going through any effort, you might try utilizing the Vidmore Video Converter instead.